Free printable calendar 2022 is ready to download. Monthly and year at a glance boho watercolor design for a stylish look for your office or kitchen.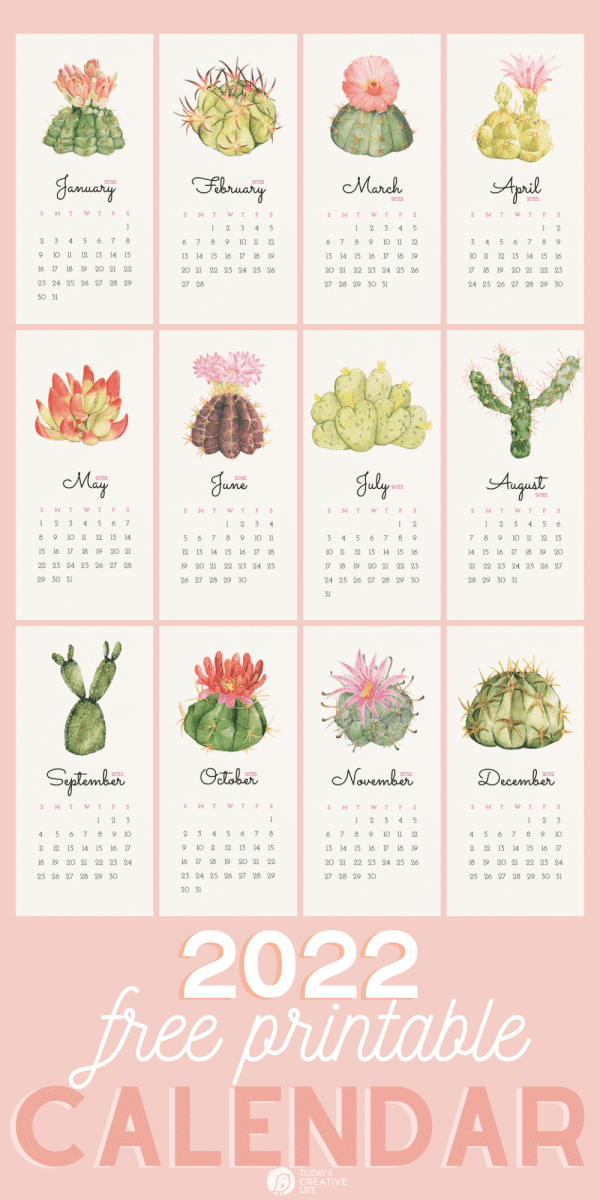 Free Printable Calendar 2022
Now that we've organized our holiday decor, it's time to think about the new year! I found these free 2022 printable calendars from artist Sasi and was thrilled that I could share them with all of you.
These print out to be 8.5 x 11 and will be perfectly printed onto white cardstock. Print all at once or month to month when you need them. I am loving the watercolor cactus design and colors. If you're interested in learning how to create a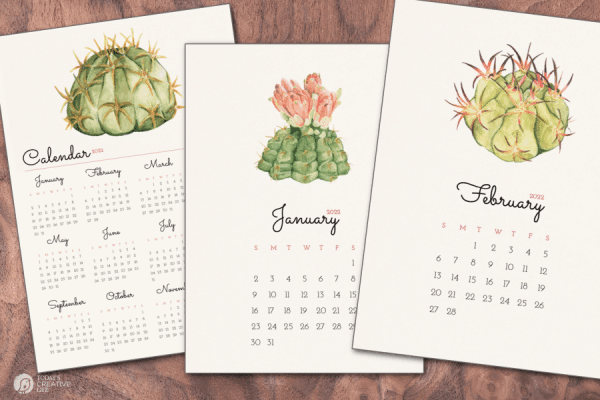 2022 Printable Calendar One Page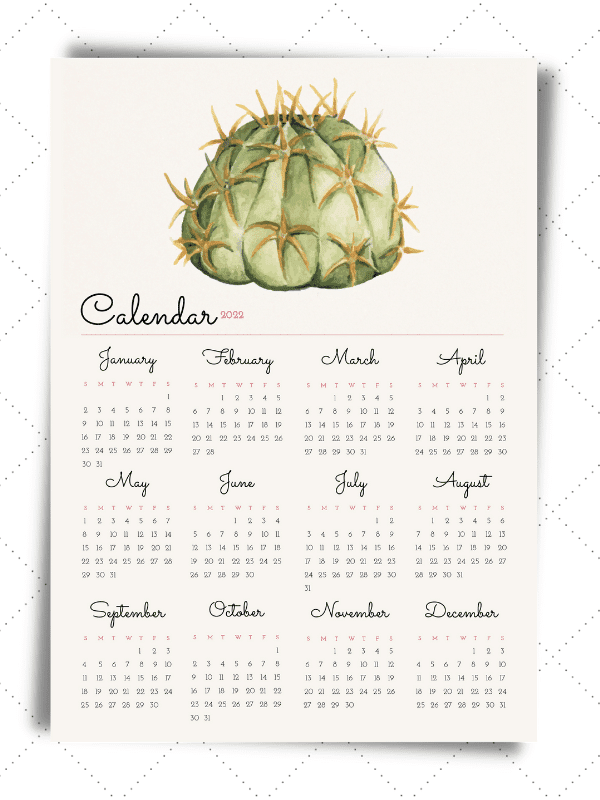 I love that it also has a Year-at-a-Glance one-page calendar too. Place it on a clipboard to be decoratively hung near your desk for a quick look.
Monthly Printable Calendar
How to Print
You'll need the following:
Downloaded Calendar File – Find this in the password-protected Printable Vault. Subscribe here and the password will be sent to you.
Inkjet Printer
White Cardstock
Load your printer with white cardstock. Regular printer paper will be too thin, but it will work in a pinch.
Open the file and print. If you're on a computer, you can usually right-click and choose print.
How to Use a Printable Calendar
I've used printable calendars in many ways. Here are a few ideas that have worked for me.
Print all months and staple the sides to make it more like a calendar booklet.
Print a month at a time and display it on a clipboard as I did here.
Frame each month.
Place it on your fridge with a magnet.
Spiral Bind it – There are binding machines you can get for home use, or you can take your calendar to a place like Staples and have them bind it.
Organizing Ideas for Your Home
Simple and creative ways to organize your home.