Download these free printable coupons for Valentine's Day. Each sheet prints 3 coupons and you can print as many as you need. Download, Print, Trim and fill in. That's it.
I love printables! I love free printables. Anything that makes my life easier but in a creative way, I'm all for it. Printable Coupons for Valentine's Day is a very easy way to give a personal and fun gift, or maybe just a way to make a gift look cuter by using them as gift tags.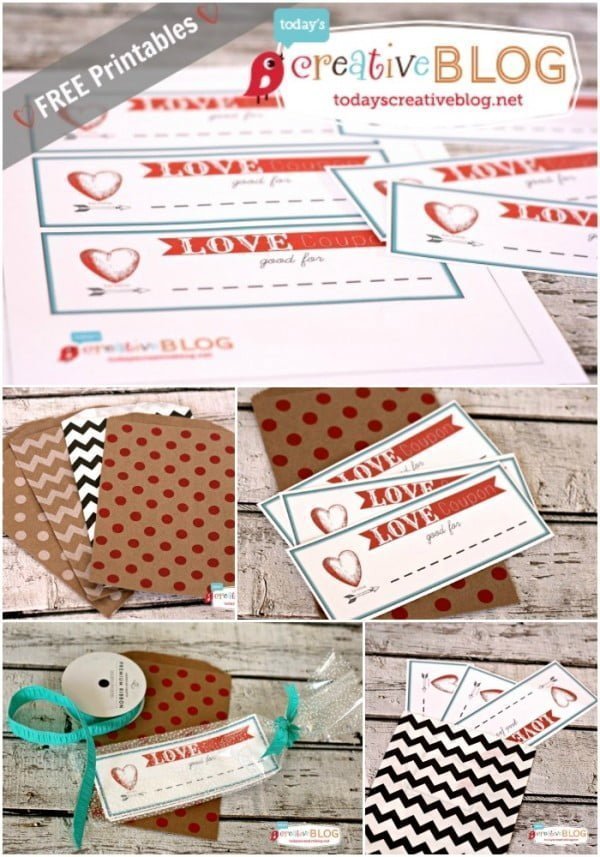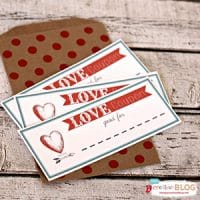 How to Make Printable Coupons for Valentine's Day
Yield: 3
Prep Time: 5 minutes
Active Time: 10 minutes
Total Time: 15 minutes
Difficulty: Easy
Estimated Cost: free
Create a small booklet with Printable Valentine's Day Coupons!
Materials
White Cardstock
Printable Coupon Downloaded File - Find it in the Printable Vault under the Valentine Section
Tools
Inkjet Printer
Paper Trimmer or scissors
Instructions
Download file from the Printable Vault. Open it on your device.
Load printer with white cardstock. I usually use a 65lb. Regular printer paper is pretty thin, but would work in a pinch.
Print
Trim each coupon with a paper trimmer or scissors.
Notes
You can create a small coupon booklet, or place in decorative paper or cellophane bags.
Recommended Products
As an Amazon Associate and member of other affiliate programs, I earn from qualifying purchases.
How to Give Printable Valentine Coupons
There are many ways to give printable Valentine coupons to people.
It's all in the presentation. Here are a few simple ideas that anyone can do.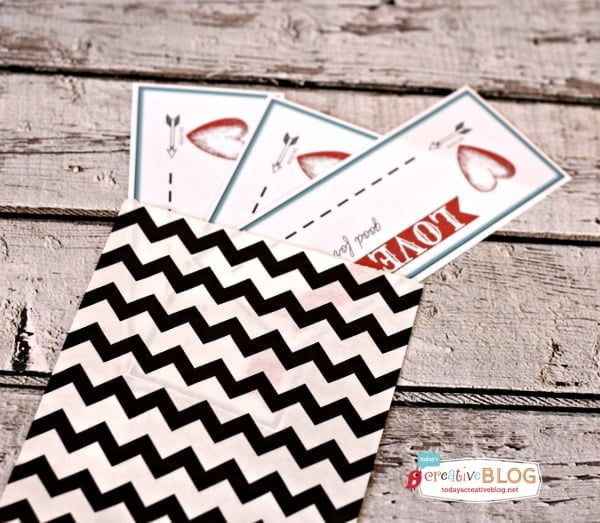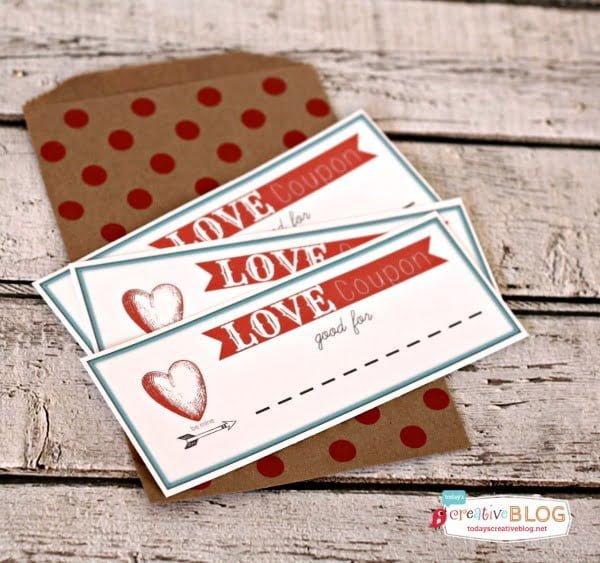 Slip a few in a decorative small paper party bag or cellophane bag.
Using a hole punch, punch a hole in the corner of each coupon and tie with twine.
Make a cute "booklet" by stapling the edges together.
Add them to a gift as a gift tag.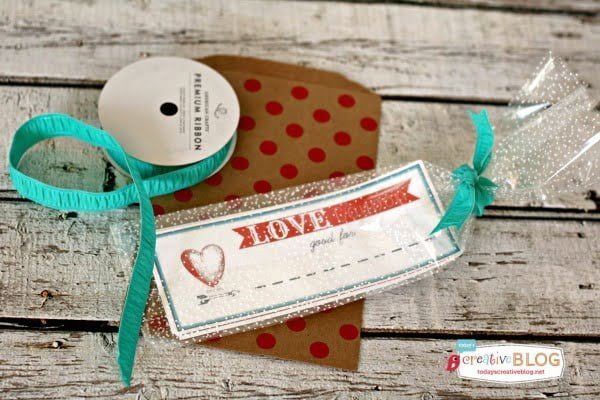 I have many many other Valentine's Day Printables. These are great for cupcake toppers, gift tags, and more.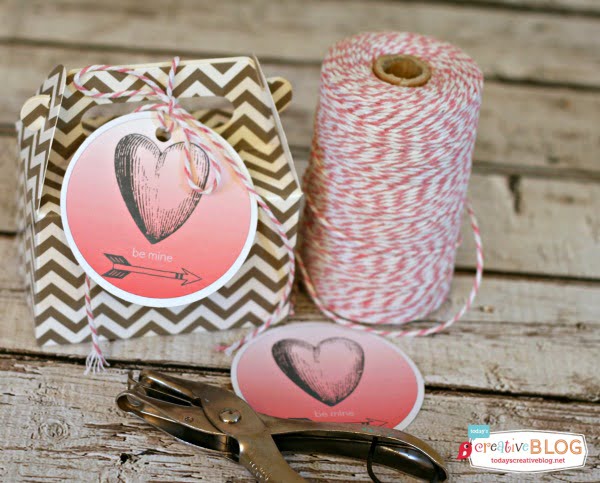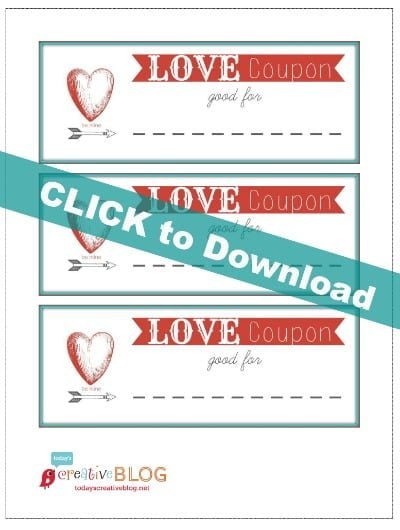 Free Printables for Valentine's Day
Easy Valentine's Day printables and decorating ideas.
Super cute tag for a Valentine Treat!
Fun Classroom Valentine's idea.
Decorate your own tea bags for a quick and cute gift idea.
Valentine Printable candy bar wrappers for king-size bars.
Free printable Heart Valentine Gift tag or label.
This is perfect to place in a heart-shaped candy box!
Printable Bag Toppers for easy gift giving.
Tags and labels for Valentine's Day gift giving.
This fast and cute Valentine Banner is so cute for the mantel or door.
Send the kids to school with this Valentine surprise.
Cupcake toppers or stickers for more than just Valentine's.
XOXO Printable banner for easy DIY Holiday Decor!
Fun classroom activity for Valentine's Day.