Did you catch my "Take Back the Table" video I shared on Facebook a while ago?
I shared my dining room all ready for a Game Day family dinner at the table! I whipped up some super cute Printable Football Napkin Rings in case you want to Take Back the Table and have your own Game Day Dinner!
Printable Football Napkin Rings!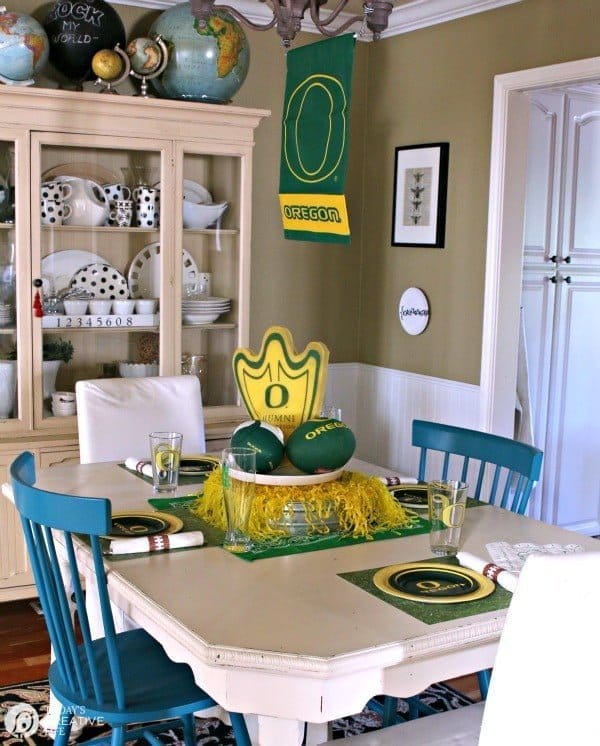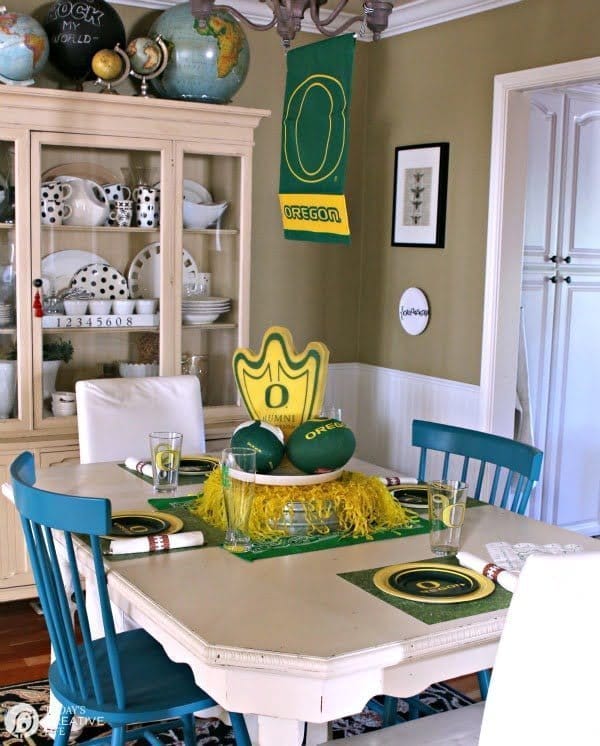 How often does your family eat dinner together?  How often does your family eat dinner together AT the table?
We don't have a kitchen table, just a dining room table and lately, that poor table (which was once owned by Katharine Hepburn) has been my overflow for items left over from recent photo shoots. We used to be SO good about eating dinner at the table, but with a hectic schedule like many of you, it's one habit we've let slide. We'll either eat at different times or in the kitchen where we have a bar area with stools.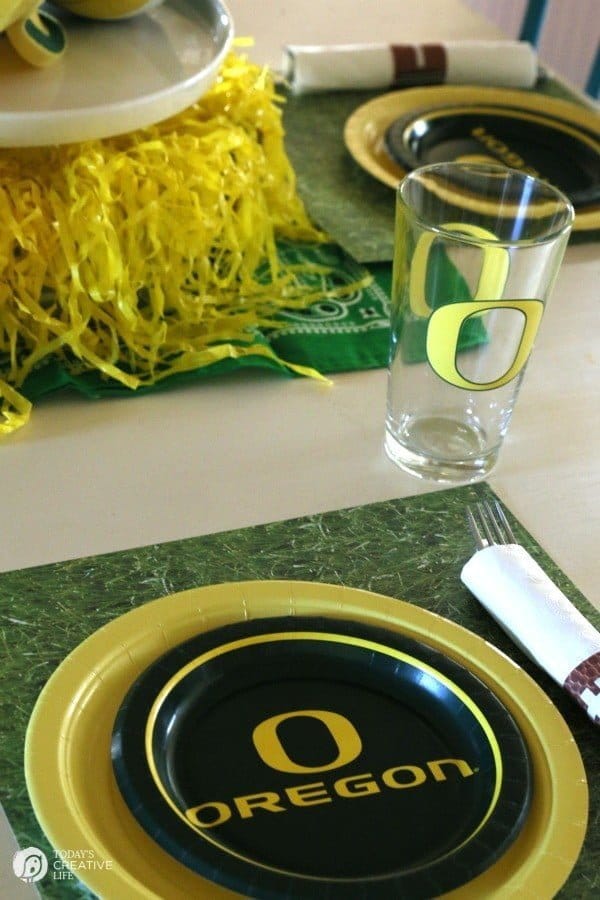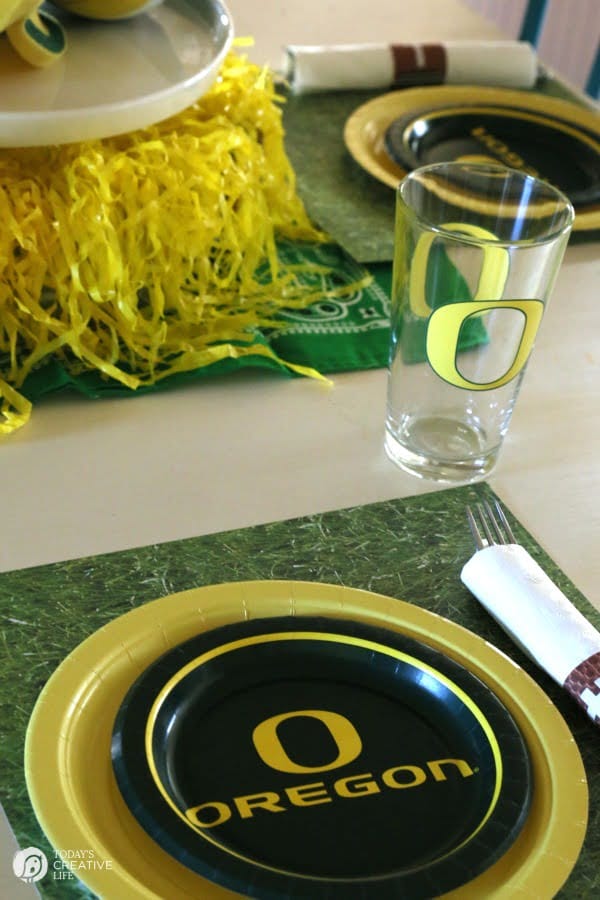 There are only 3 of us, so you wouldn't think it would be so hard to schedule a dinner time. But with my son's soccer schedule that can change weekly, with my husbands programming schedule (he's the media services manager at CVTV) and then my blogger schedule, we can all be going 3 different directions many times a week.
Taking the Pledge
Pledging to eat dinner at the table 3 days a week is a good start for us.
Vanity Fair has a great video where studies suggest: Not eating together is hurting our kids.

We know it's good for our families…..  We knew that, but did you know why? It reduces the risk of your teens smoking, drinking or doing drugs?It reduces the risk of developing an eating disorder and teens are more likely to get A's in school!  

Follow @VanityFairNapkins #TakeBacktheTable on Instagram.
Instead of approaching this with a shaming tone, I decided to create a fun themed dinner. We love the Ducks! My husband and his brother are U of O grads and was my husband was in the marching band. It's all about the ducks this time of year. They live and breath the ducks! They even took their dad to the Rose Bowl last year and landed on the front page of the Oregonian!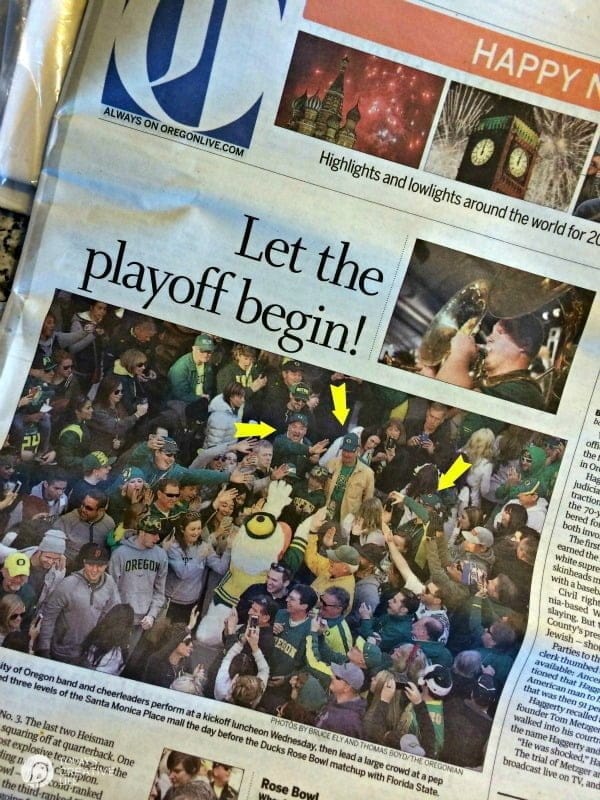 My husband was taking the below photo in the photo that was on the front page!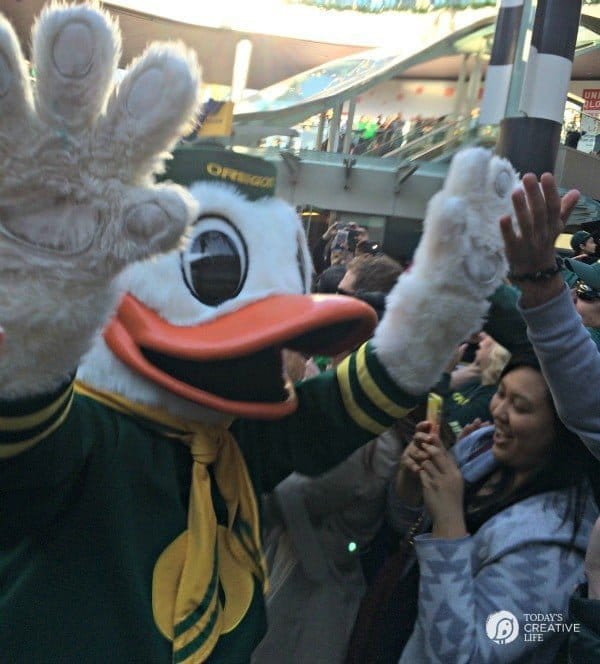 So I thought, what better way to get my husband and son to the table for dinner!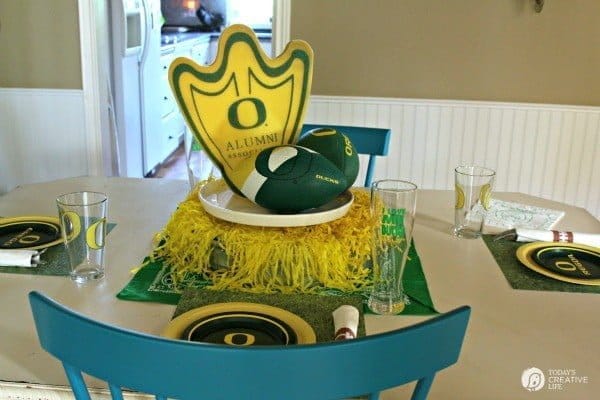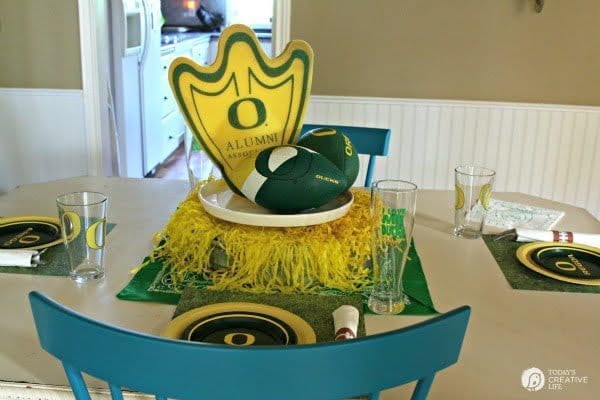 I grabbed a cake plate and decorated with all the Duck fan gear we have, and planned to serve my Game Day Taco Salad. It worked like a charm!
Will you be taking the Pledge? 
I challenge Cindy from Skip to My Lou to take the pledge! I know her family is crazy busy!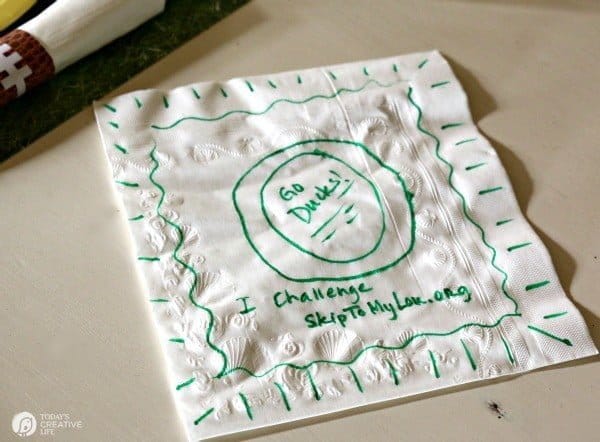 Find dinner conversation starters and more from Vanity Fair.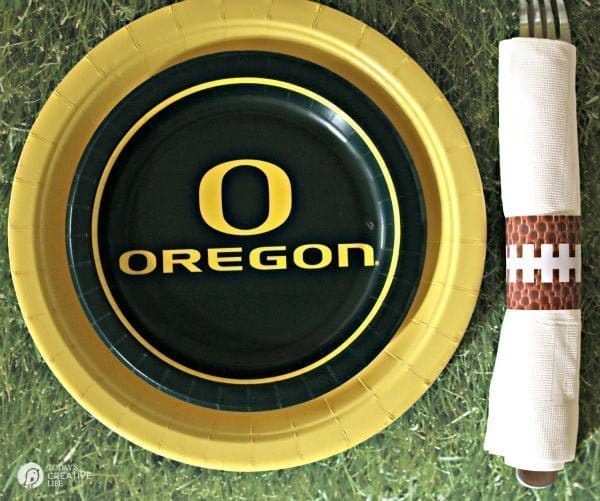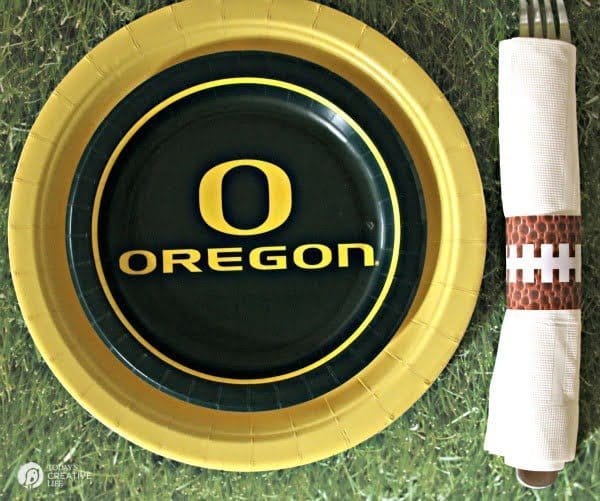 I kept it super simple and used paper products.
Paper plates
Scrapbook Paper for the place mats
It doesn't have to fancy to be special! And it sure makes clean up a breeze!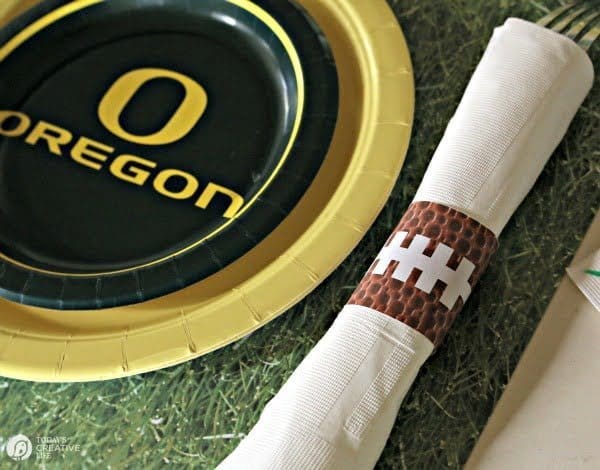 These printable football napkin rings are easy to use!
open the file and print.
I used regular printer paper, but cardstock would work too.
Trim each one with scissors or a paper trimmer.
Roll your silverware in Vanity Fair Napkins.
Wrap the napkin ring around, taping it together in the back.
Easy!
So tell me. How will you Take Back the Table? 
I took the pledge to #takebackthetable to show how important it is to spend more time with family at meal time. 
This is a sponsored conversation written by me on behalf of Vanity Fair® Napkins. The opinions and text are all mine.