When I published my Vintage Fruit 2018 Printable Calendar back in January, I knew you'd love it! I thought I'd post this Botanical Printable July 2018 Calendar for anyone who may be new to TCL.
It's never too late to get organized or to hang a pretty new calendar, especially when it's got so much style and personality. It's perfect for anyone decorating with the Farmhouse Style.
Printable July 2018 Calendar- Vintage Fruit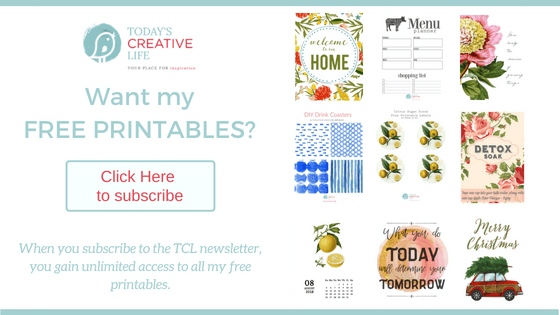 You can grab your calendar by visiting the Vault and clicking on the download button. That should give you the remaining months of the year, as well as Jan-June.
I know you're probably thinking "why would I need those?". Trust me… the images are so gorgeous, you'll be able to trim them and use the images for craft projects, or in a small frame. You could decoupage them onto a tray or something.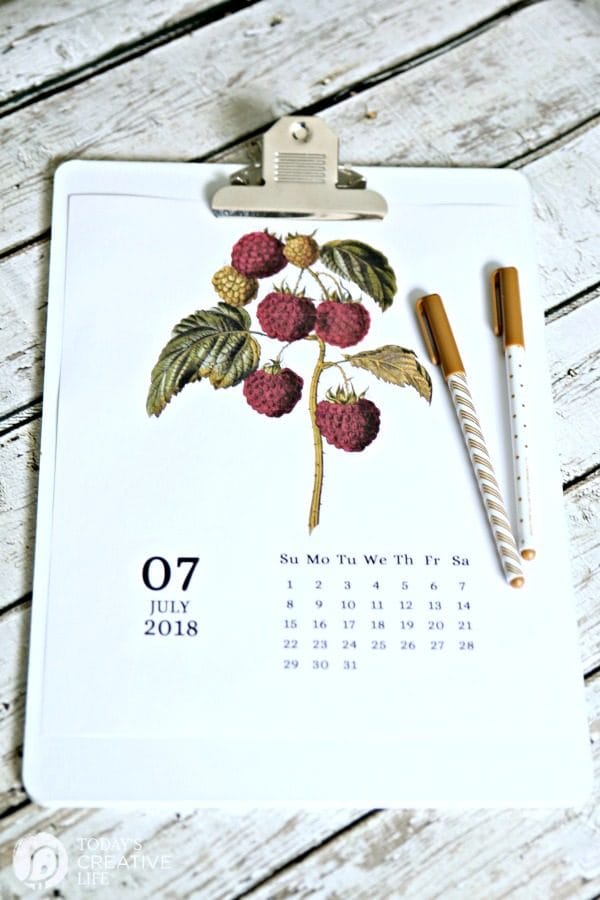 How to Print your Printable July 2018 Calendar
Supplies Needed
White Cardstock – This gives it a nicer look. In fact, printing on photo paper makes it even better than card stock.
Inkjet Printer – If you want a super clear image, download onto a USB drive and take it to one of the office supply stores and ask them to print it on high-quality paper.
Downloaded File – Click the link I shared above to get to the right place to grab this farmhouse style calendar.
Load your printer with the desired paper.
Open up the file on your device and click print.
That's all there is to it!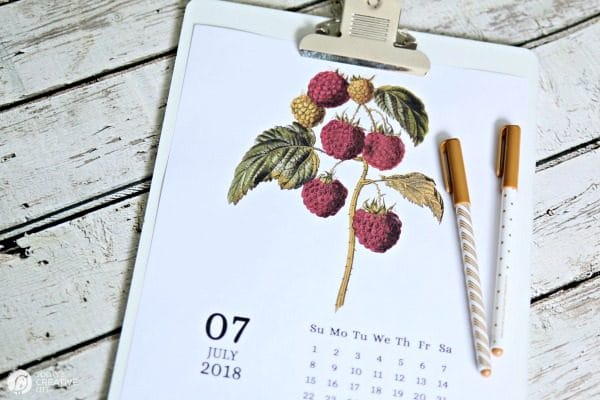 If you've been around Today's Creative Life for any amount of time, then you know I've been bitten by the botanical bug. I LOVE all things botanical.
I have loved them ever since I can remember. They are such a classic style that works into many trends.
I hope you enjoy them!
---
More Printable Calendars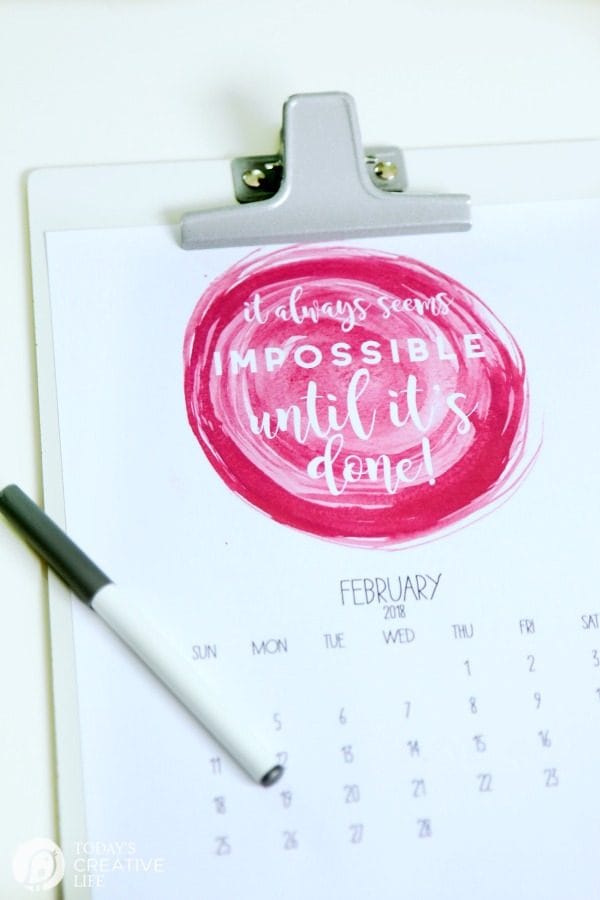 Inspirational 2018 Calendar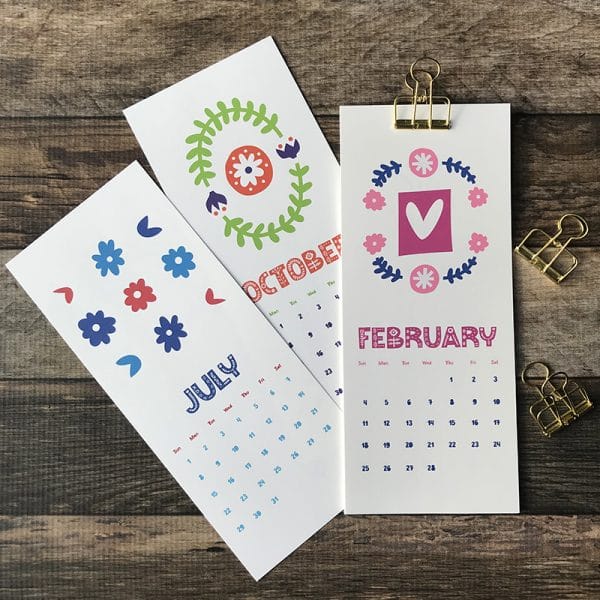 Scandinavian Style 2018 Calendar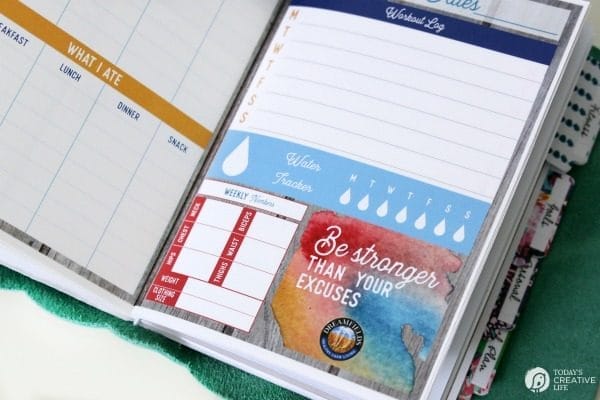 Printable Fitness & Wellness Planner