This Printable Thanksgiving Planner comes with 30 pages to help you create the ultimate Thanksgiving binder. Every detail is included from the menu, shopping list, guest list and more. Print and use all 30 or just want you find most helpful.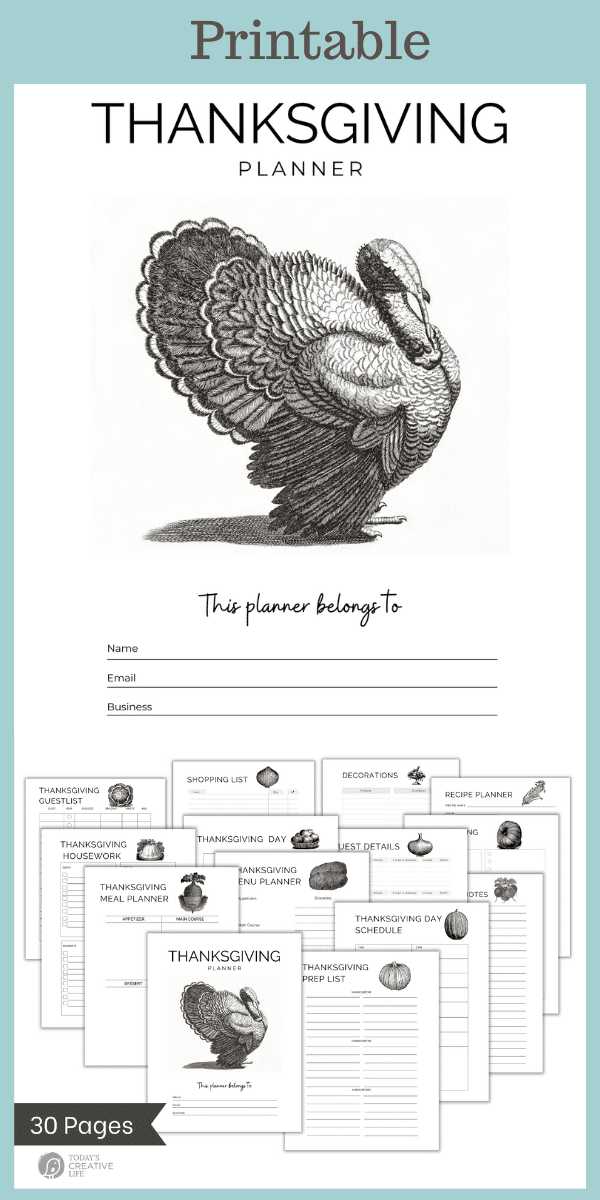 Printable Thanksgiving Planner
If you've ever hosted Thanksgiving, then you know the stress that comes along with it. Even if you have the most laid back guests and family, you will have many things to pull together for the big day.
So many things to figure out. What time is dinner? What's on the menu? Who's coming and do they have allergies? The shopping list, the recipes, cleaning, etc… It can be a lot. Having a Thanksgiving binder really does help.
This digital file comes with 30 pages that have stylish vintage graphics. Download for $7.99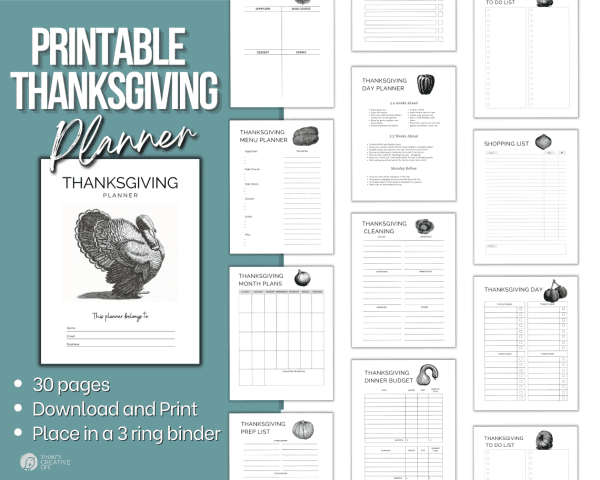 This planner comes with 30 pages with every topic you could ever think of in organizing your holiday. Print and use all of them or just the ones that you feel you need.
The vintage images with a farmhouse vibe make the printable Thanksgiving planner fun and stylish with an heirloom feel. Compare your notes year to year for a smooth running holiday.
I have so many great free Thanksgiving printables in The Printable Vault too!
How to Print Thanksgiving Planner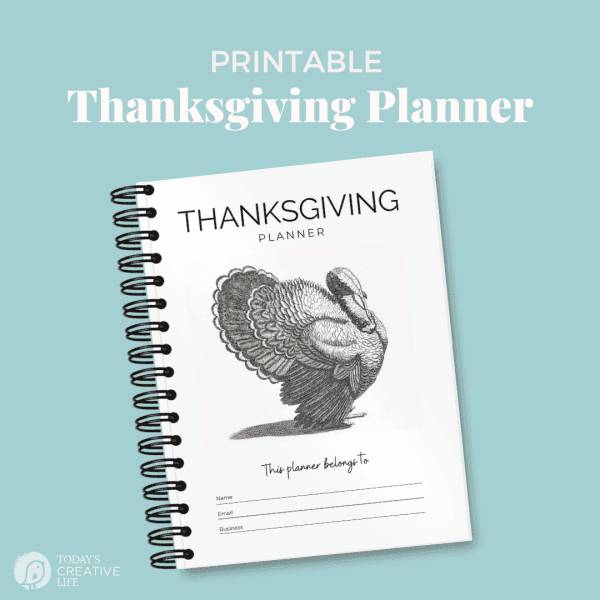 You'll need the following items to print your planner at home.
Inkjet printer
Printer paper – the higher quality works best. It's smoother to write on and it's more durable for years to come.
Digital File – You can find it here.
Open the file on your device and print.
How to Use a Thanksgiving Planner
After printing all the sheets or just the ones you want to use, I suggest placing them in a 3 ring binder.
This way you have it handy to use as a reference from year to year. This is why using high quality printer paper is ideal since it will be more durable to hold up to years of use.
If you love this planner, then you'll probably love my Christmas Holiday Planner too.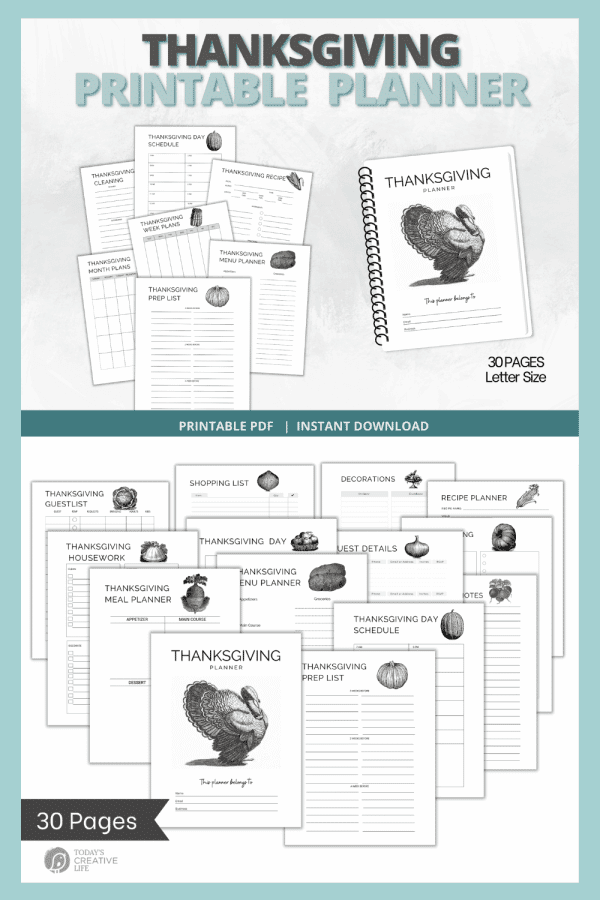 Thanksgiving Holiday DIY
Creative ideas for a creative Thanksgiving!