I love gingham almost as much as my friend Sara at Go Gingham and I love how sweet these printable Valentine bag toppers turned out. Sweet as in "adorable", not sweet as in "bitchin", although if I were to use the word bitchin, I may describe them as such. Which by the way…..I can't say "bitchin" in my head without saying "bitchin kitchen". Just can't do it.
Don't have time to print? Click HERE to pin it to save for later.
Printable Valentine Bag Toppers
Cute right?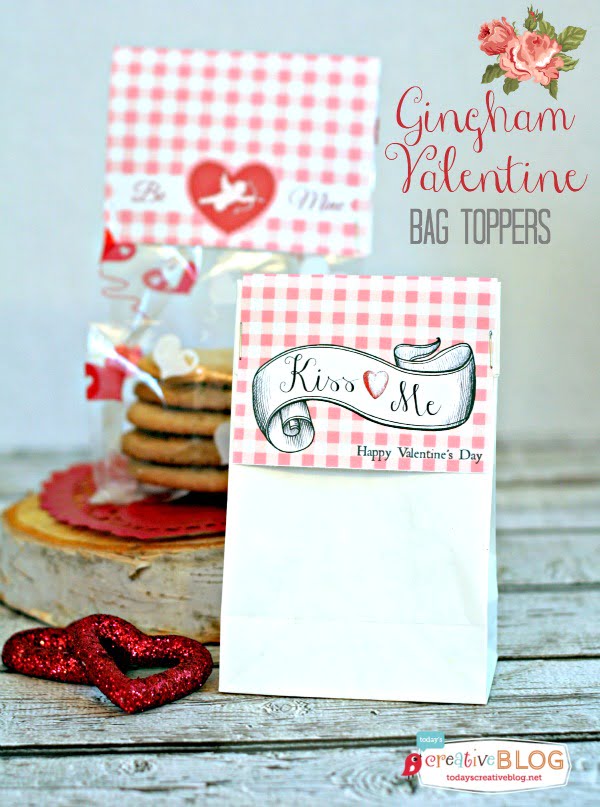 Sometimes we just need to throw some treats in a bag for a quick gift……I get it. These bag toppers are perfect for that. Just print them off in the size you need, fold in half and staple to your treat filled bag.
Simple. I like simple.
I printed mine in 2 different sizes. 4×6 and 3×5. Choose the setting from your printer to fit what ever you're using them for.
I have a few more Valentine printables.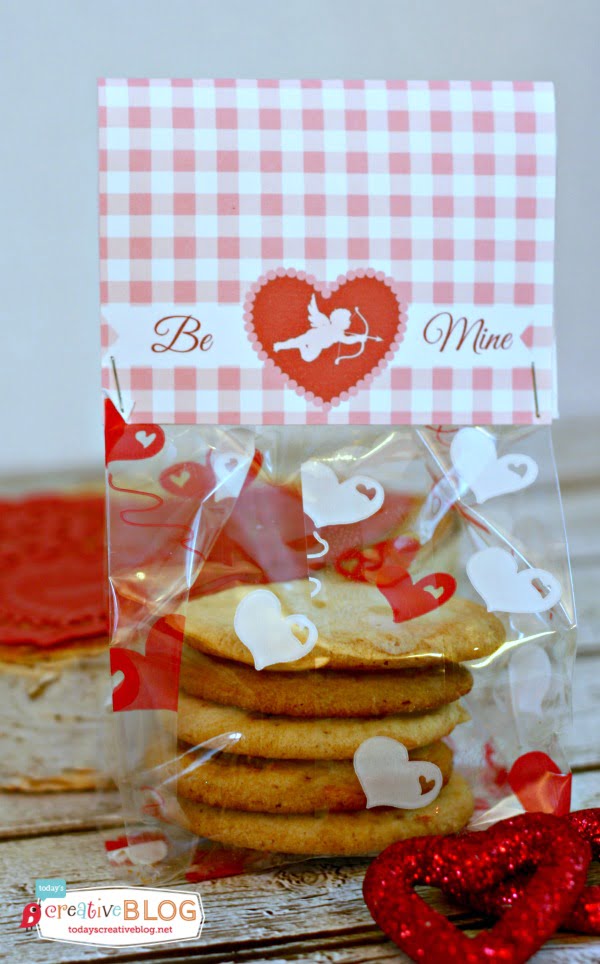 Of course these make great classroom Valentines for your kids to take to school, except they probably wouldn't want to use the Kiss Me one………or maybe they would?
I'm thinking about making up a few of these for the UPS gal and the FedEx guy who make frequent trips to the house. I wonder if they would think I was odd? Getting cookies with a cute bag topper from the lady with the barking dog who shops too much. I'm sure that's what they think……..that I am a shopaholic. Why else would someone who lives in sweat pant and sweatshirts get 2 or 3 packages a week?
What would you put in the bags?
Which on is your favorite? I'm loving the "kiss me" one.