I love these Printable Valentine Tags. I've used them for a couple of years. If you're into the tribal or updated Southwest look, then you'll REALLY like them. The cute girls at SissyPrint designed these a couple of years ago. They are timeless.
Printable Valentine Tags and Labels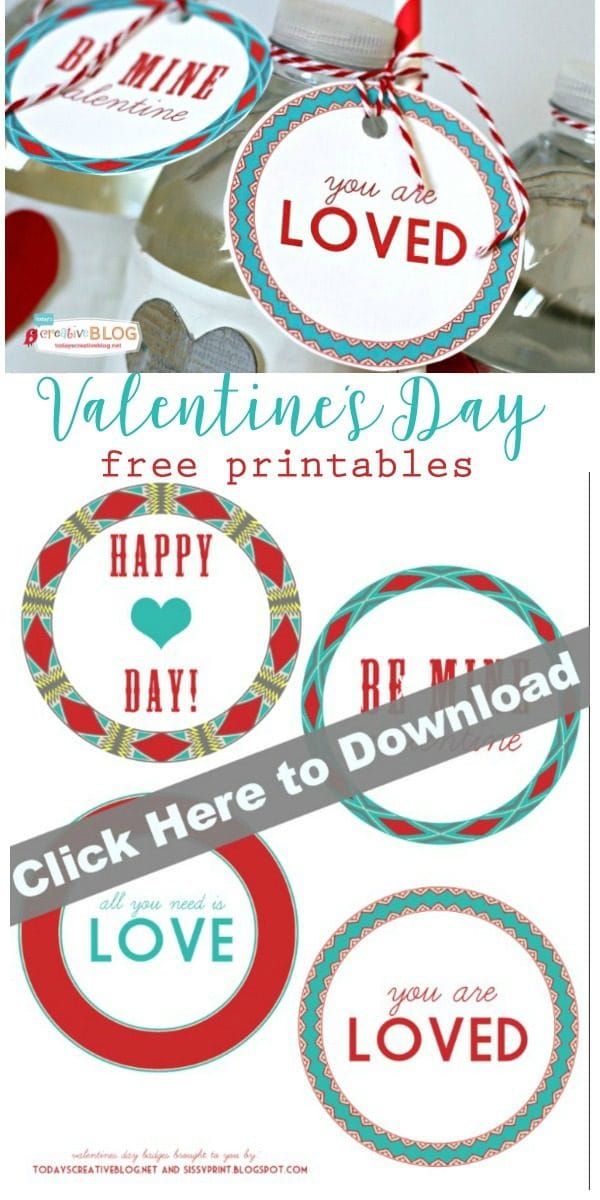 I've shared these free Valentines Day Printables before and used them on lunch sacks. They can be easily used for gift tags or for a label. You could place them on the top of a jar label with a treat, or stick right on the side of a can or jar.
Another way great idea on how to use these is make them into stickers. My Xyron machine makes anything into a sticker or magnet.
Simple ideas on how to use Printable Valentine Tags
Create Valentine magnets for your refrigerator.
Tie around a water bottle as shown or any drink bottle. See how I added a heart made from Duck Tape to these Valentine Party Water Bottles.
Wrap up a loaf of quick bread and wrap this Valentine's label around with bakers twine.
Make stickers to place on lunch sacks.
Print and create a banner to string across a mantel.
Place as a label on the top of a jar full of homemade goodies.
Create a sticker and place on the side of a jar or canister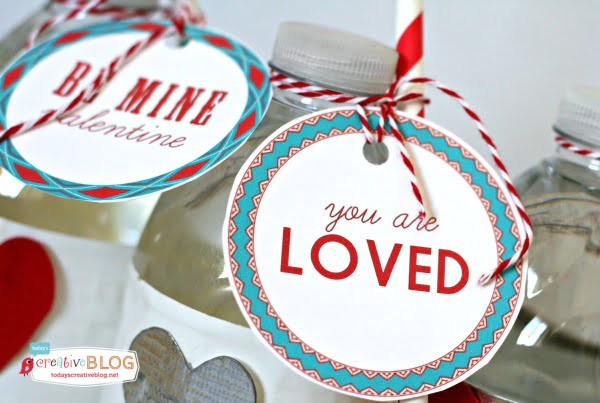 That's what I love about free printables. You can usually get a few years out of them. As we think of more and more ideas, we just keep using them in different ways. If you've got littles, check out these printable Valentine's Day lunch box ideas.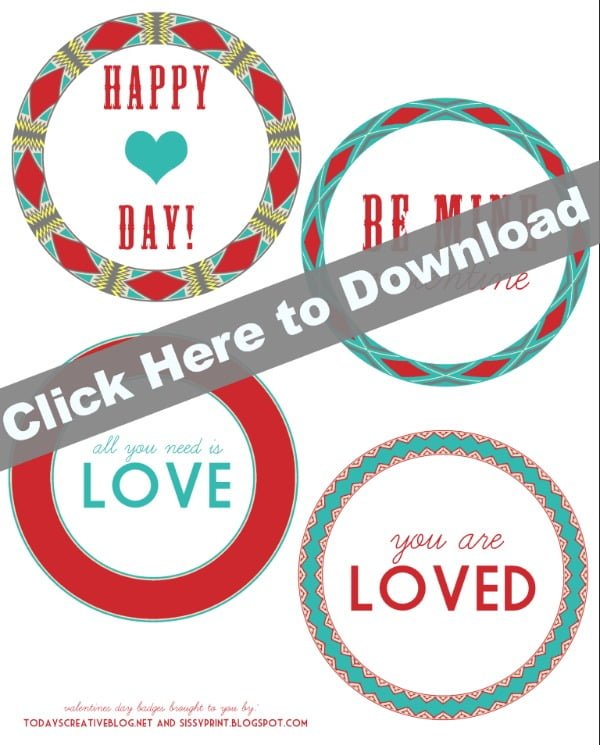 ---