I know you love free printables! Especially Printables for Summer! Please welcome Jillene from inkhappi! Last year she shared the popular 100 Summer Time Activity List, and this year she's sharing more summer time printables. Enjoy!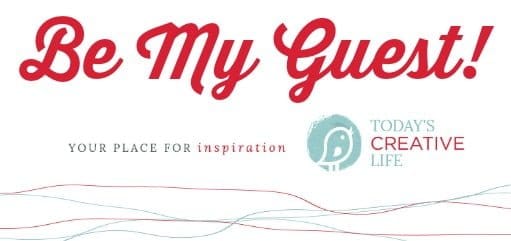 Hi! I'm Jillene from inkhappi. I'm excited to be guest posting on one of my favorite blogs today! I share lots of free printables at inkhappi and this is my third time I am sharing one at Today's Creative Life. Kim asked us to share something for summer and this is what I came up with…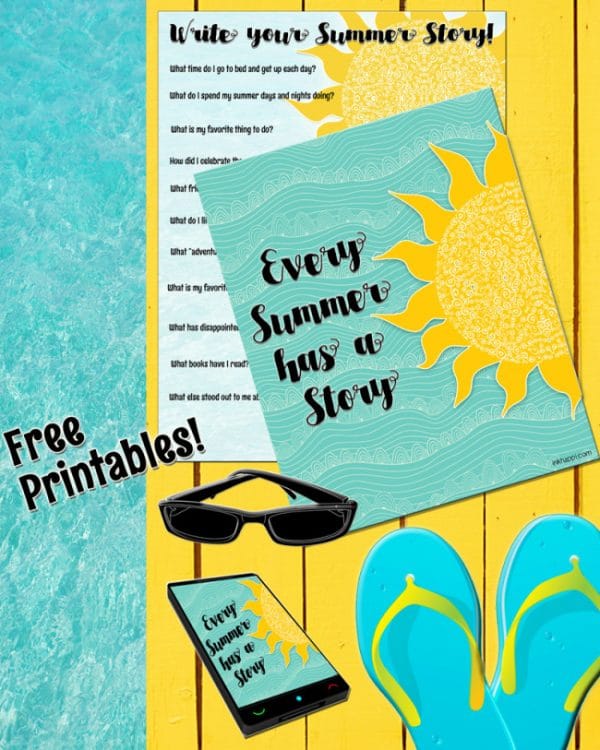 Every summer has a story.
I love this saying! I like the idea so much that I shared a similar print in patriotic colors with my July 2015 Calendar. It holds a lot of truth too. From my earliest childhood memories, summer carries the best. Those days when school is out, family vacations are happening, new friends are made, books are read, cooling off in the water, and longer, easier days are spent doing what you enjoy! Those are the summers I most cherish. I'm sure we have all had a summer memory that stands out to us. Right?
So…
Why not write your summer story this year? It could be a great activity for the kids and they will love looking back on it in upcoming years. I have included two prints today to help cherish and preserve your summer story. The first is an 8×10 print of this fun little quote, "Every summer has a story", and the other is a questionnaire to record your summer memories that tell your summer story.

The print would look great framed in your home or even as a screensaver on a phone or tablet! The questionnaire could be a fun activity to do with family or friends. Winning!
SIGN UP FOR FREE PRINTABLES BELOW
ALREADY have your password? Head straight to the Free Printable Vault.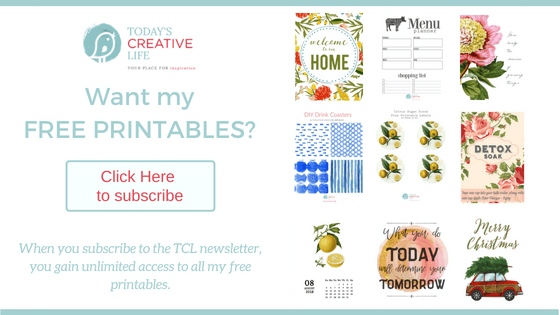 You can download your summer prints here: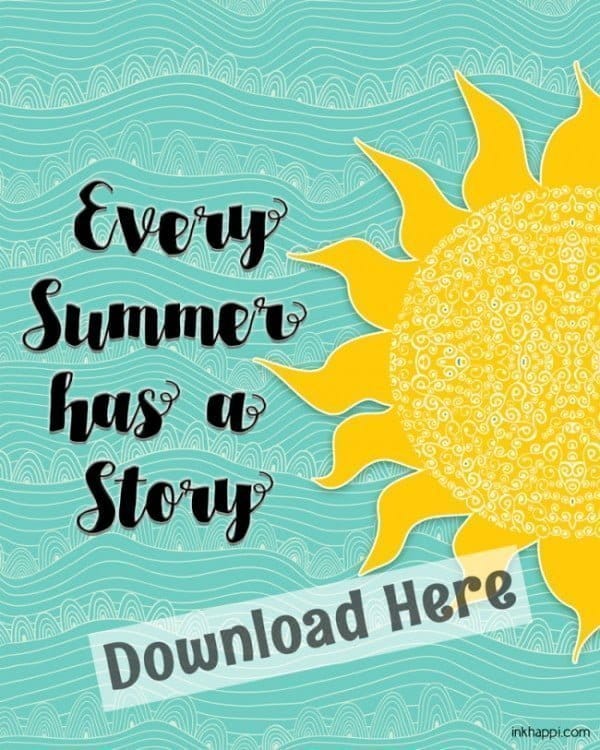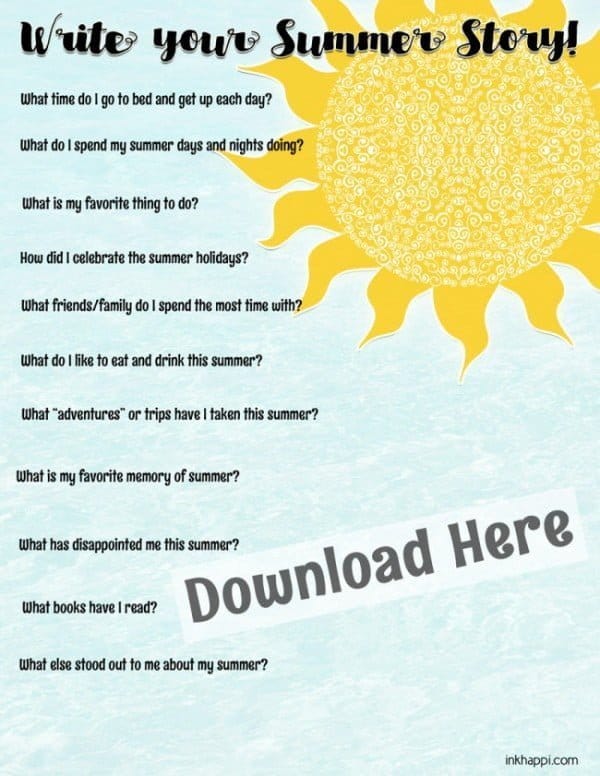 I hope you enjoy these prints and I really hope you enjoy your summer! Stop by and see me at inkhappi and check out hundreds of free printables! 😉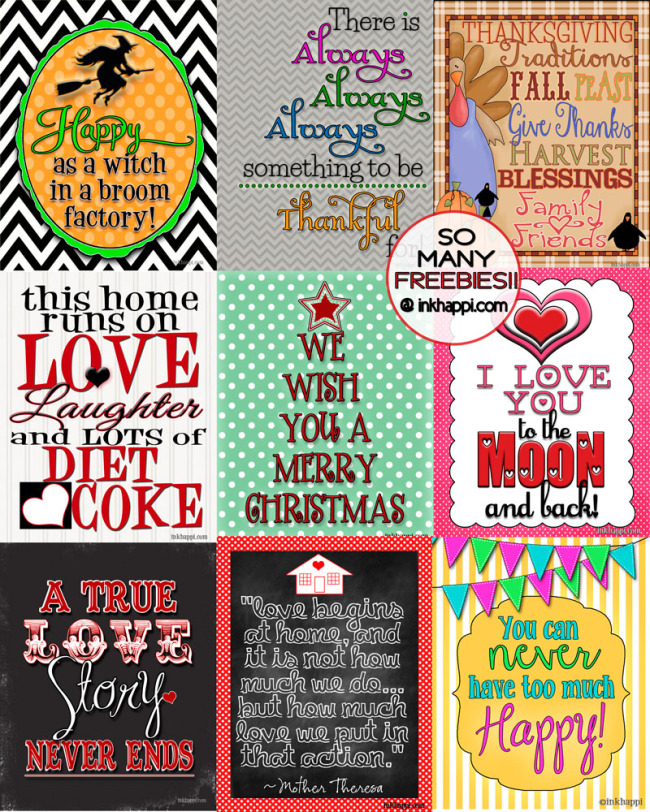 Follow along with inkhappi from the links below and don't miss out on future prints and posts! 🙂