Pet Armor Flea & Tick
I am teaming up with the Mom It Forward team and PetArmor. Although I am being compensated for my time & effort, all opinions are mine.
I've written a lot about my pup lately. I know many of you have pets and probably adore them just as much as I adore my sweet Maybelline! I need to make her another batch of her yummy homemade Peanut Butter Coconut oil dog treats. Good thing they're healthy, because she loves those things.
My dog is spoiled. I like to spoil her. We get her groomed, we make her special treats, we put fun collars and bandanna's on her, we take her almost everywhere with us. We have turned into crazy dog people.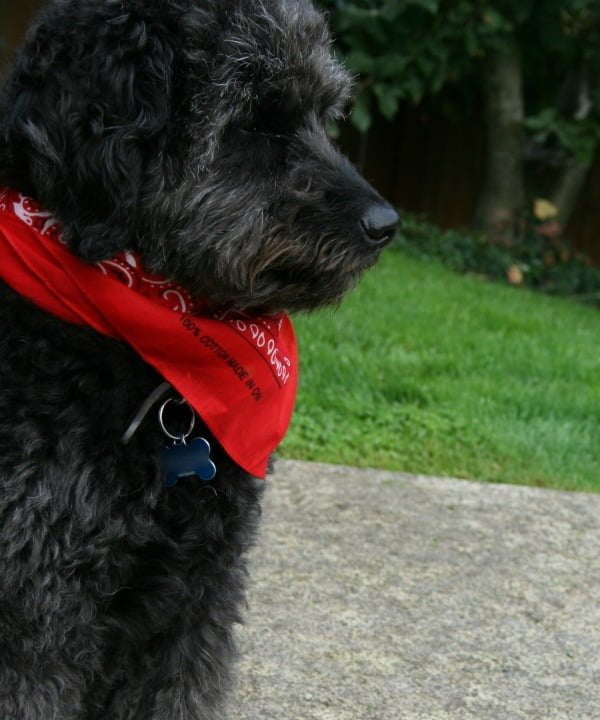 This is a far cry from how it was when I grew up in Central Oregon, out in the country. Our dogs were outdoor dogs. They had a job to do and the most spoiling they would get would be getting the leg bones of a deer my dad had gotten during deer season or their tick and flea medicine. They HAD to have that! Anyone that grew up over there knows the drill of being searched for ticks. Thankfully it's not AS bad here.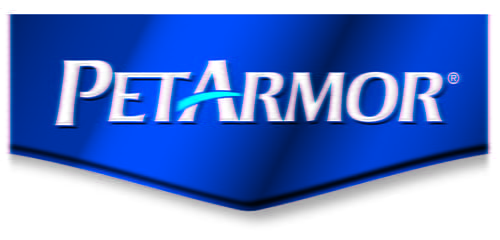 Just because Maybelline is a city girl, doesn't mean we don't give her tick and flea medicine. They can live in the city too. We spend a lot of time hiking around our lakes, through brush thick trails which could have ticks and of course we all know fleas can find their way indoors. Fleas can also cause all kinds of sickness. My neighbors pup has a tape worm from a flea bite. ICK!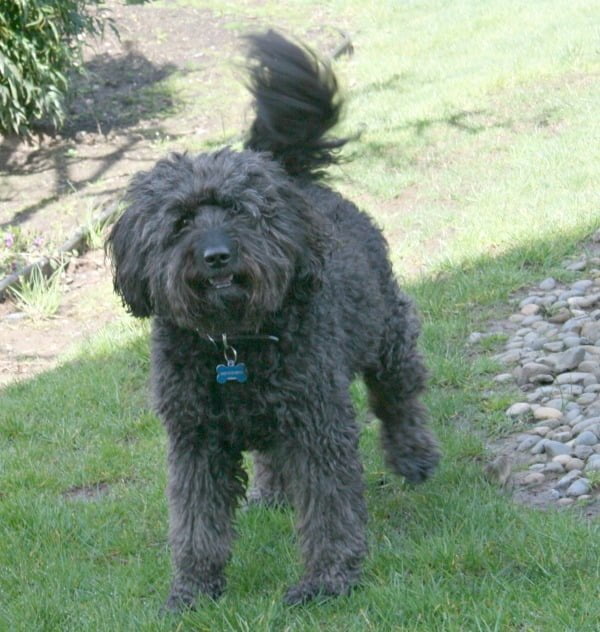 Because she is our baby girl, we are even more careful to make sure we do her monthly flea & tick application. When Pet Armor asked me to try them out, I was happy to give it a go! PetArmor is an effective solution for flea and tick protection for both dogs and cats.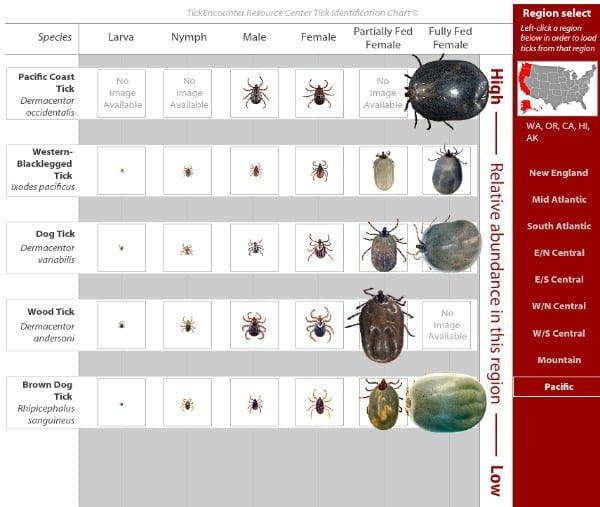 It KILLS the four major types of ticks ( FOUR KINDS?) including those that carry Lyme disease.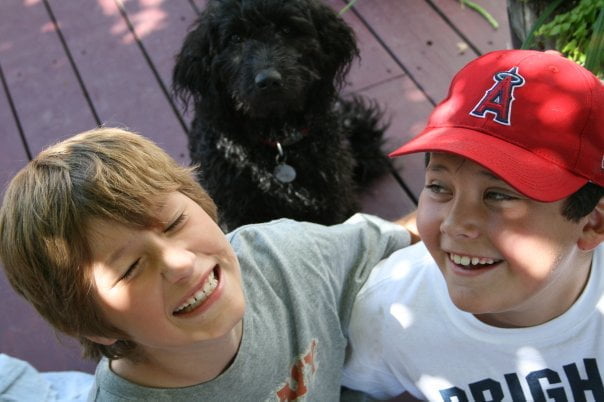 Since we also have a cat (one that NEVER stops talking), we also have used it on her.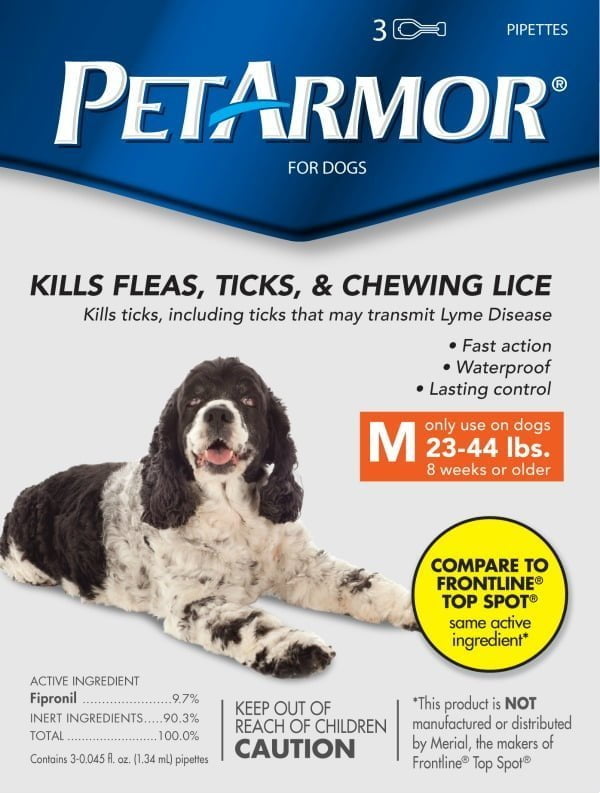 I always hear all the horror stories about Lyme disease, rocky mountain spotted fever…….all the scary things you can get from ticks. Ticks scare me to death! So I'm not taking my chances. Give me some Pet Armor!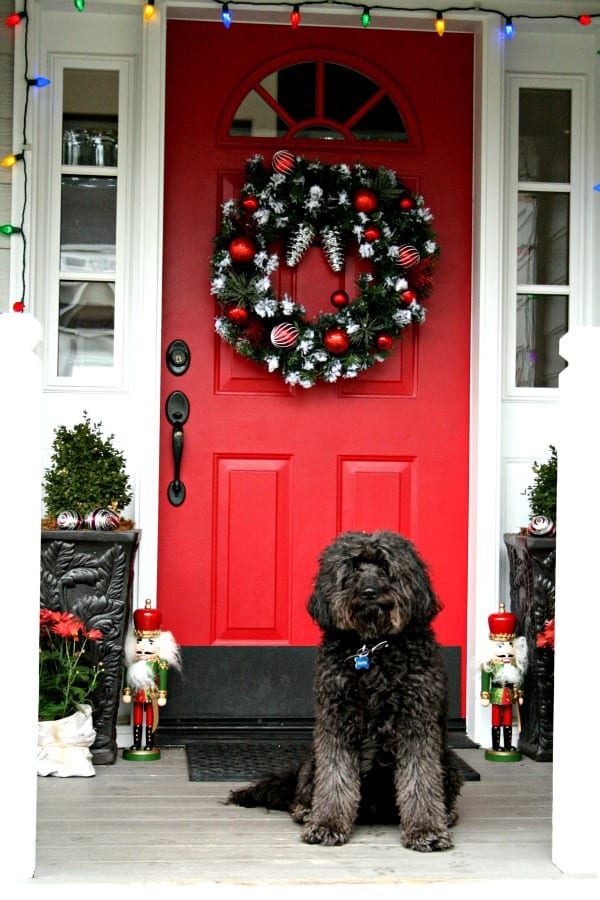 PetArmor contains the same No. 1 vet-recommended active ingredient Fipronil found in Frontline brand products, and provides the same protection against adult fleas and ticks but is available for significantly less.
Find PetArmor on Twitter and Facebook
Maybelline is a Multi-Gen Australian Labradoodle from Mountain Park Labradoodles.