Do you love lemon desserts? I've found a few online that I just had to share with you.
Pucker Up Lemon Desserts
I could eat Lemon Meringue pie every day for a year and never get tired of it. In fact, I don't even need the meringue……just the lemon please.
I remember when I was a little girl and my dad and I would drive to the dump every month since we didn't have garbage pick up (Central Oregon in the 70s), we'd stop at the little convenience store called Thrifty's and he would buy a lemon hostess pie and jerky for me and pork rinds and jerky for him. Then we'd drive off to the dump and talk about how you need to be nice to everyone, because you just never know what they're going through or when you may need a friend.
Who knew fond memories could be made from Lemon Pie, Pork rinds, jerky and the dump? Sounds totally gross now…….but that dump had a non-garbage section full of finds that I'm positive started my love for thrift store shopping and I think I enjoyed the pork rinds for a few years until I realized what they actually were.
Since then, I think I've a little style and better eating habits, but I won't lie……if you handed me a hostess lemon pie, I'd have to take one bite.
Lemon Desserts I Could Eat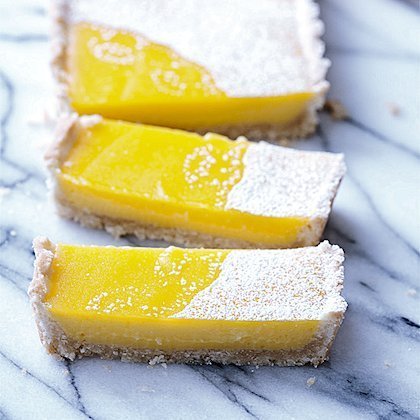 Meyer Lemon Macadamia Nut Tart from Love and Olive Oil | I could eat every one of those and not feel guilty. This site has so many wonderful recipes….you really must visit.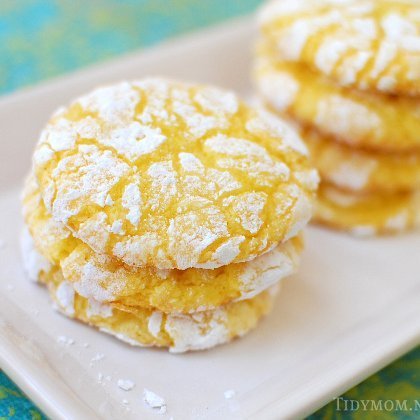 Lemon Burst Cake Mix Cookies from my friend Cheryl at TidyMom.net | These remind me of a spring version of the Chocolate crinkles.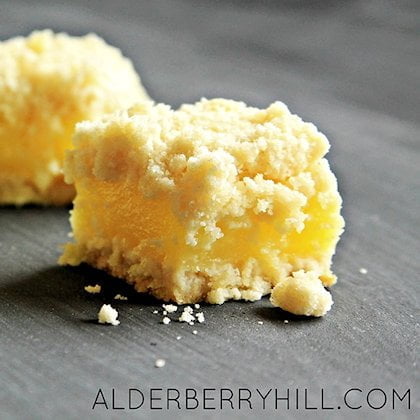 Alderberry Hill makes the most scrumptious looking Lemon Squares! They look bite size and I must have one now!
Who would sit down and have a piece of this Coconut Layer Cake filled with Lemon Curd with me? Want the recipe? You can find it on Bean Town Baker along with all her other delicious recipes.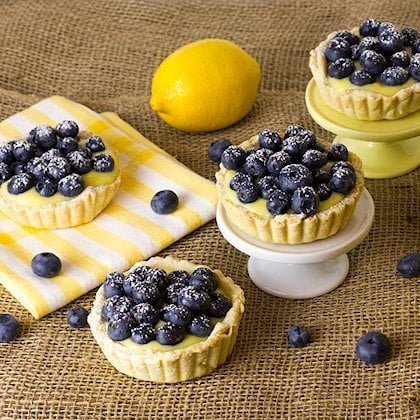 The next time I'm called a Cute little Tart, I'm not going to be offended. These Lemon Curd and Blueberry Tarts ARE cute little tarts…….and I don't find them offensive at all. You can find the recipe and a whole lot more on The Black Peppercorn.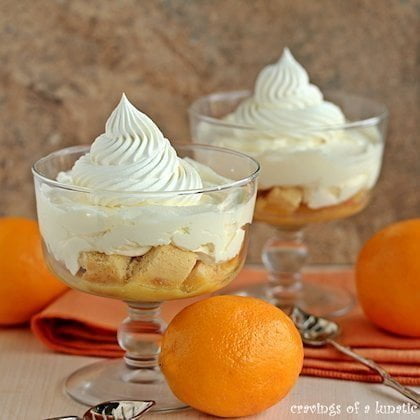 Cravings of a Lunatic has this recipe and a lot more you need to see! Beautiful photos with recipes that have you claiming you need to make NOW like this Easy Mini Meyer Lemon Tiramisu.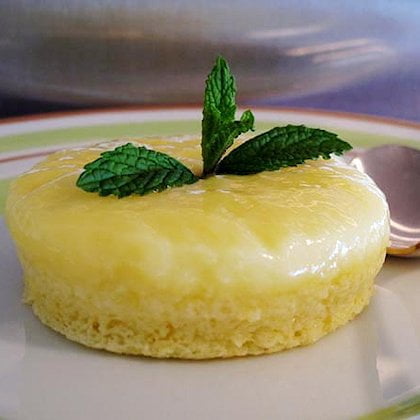 Individual Lemon Pudding Cakes | Is there anything cuter than these? You can have your very own cake…….and eat it too! Check out Cook Like James for more amazing stuff!
Want more Lemon Desserts? I've got a few more over on Spoonful.com
Do you have a favorite lemon dessert? Tell me about it.
Now remember to be nice to everyone. You never know what they're going through or when you may need a friend.