This Holiday season I'll be entertaining with a few Silk Products! My Pumpkin Spice Smoothie recipe is so easy and has become a staple in my home and will also be perfect to serve for a holiday breakfast or cookie decorating party! Or maybe it will be my power breakfast before shopping?! Anything pumpkin this time of year is welcome! Since I making many recipes using pumpkin spice, like my pumpkin crunch cake, my Pumpkin Spice Monkey Bread or my Slow Cooker Crustless Pumpkin pie… I have started making my own pumpkin spice seasoning too! So easy and you never run out!
If you want another sweet treat, you'll love this Caramel Pumpkin Cream Milkshake. See all my pumpkin recipes here.
Back to making smoothies with pumpkin!
Pumpkin Spice Smoothie Recipe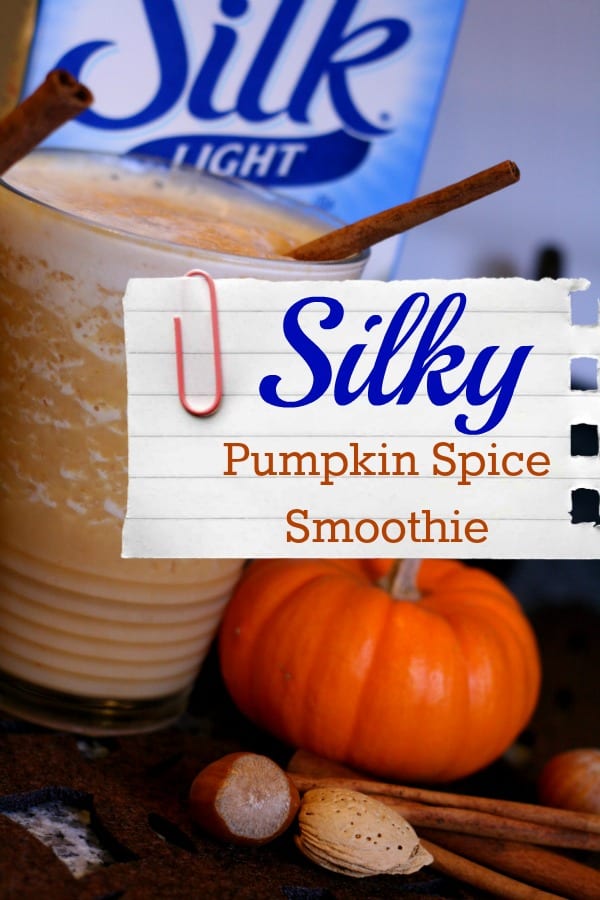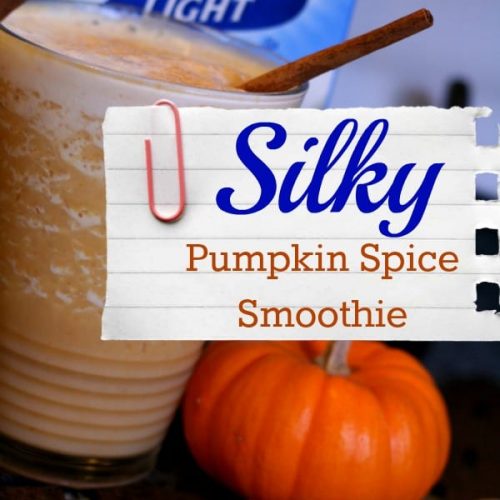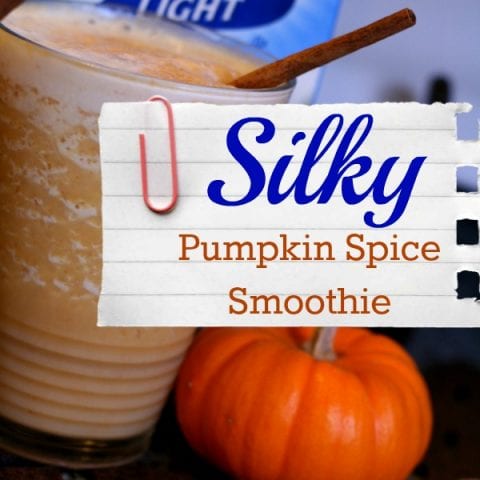 Pumpkin Spice Smoothie Recipe
Yield: 4
Prep Time: 5 minutes
Total Time: 5 minutes
Ingredients
1 regular can pureed pumpkin
4 cups Silk Vanilla Soy (I usually use Silk Almond milk and I like both)
1 dropper of liquid Vanilla Stevia (regular sugar could be used instead)
1 tsp Pumpkin Spice Seasoning
2 Cups Ice
Instructions
Mix all ingredients into your blender. Blend until smooth. Add more ice if you want a slushier smoothie. Makes 4 to 5 servings.
Whipping up a quick and nutritious smoothie for breakfast or just a snack loads you up with welcomed nutrition. Pumpkin is loaded with fiber and is SO good for you!
Of course, you can use regular milk, almond milk, coconut milk or Soy. I know Soy can be controversial. This article may help you sort it out. The Truth about Soy.
More Smoothie Recipes
Smoothies have made it easier to get your kids to eat (drink) their veggies and fruits! This Mango Pineapple Smoothie below is so refreshing in the spring and summer!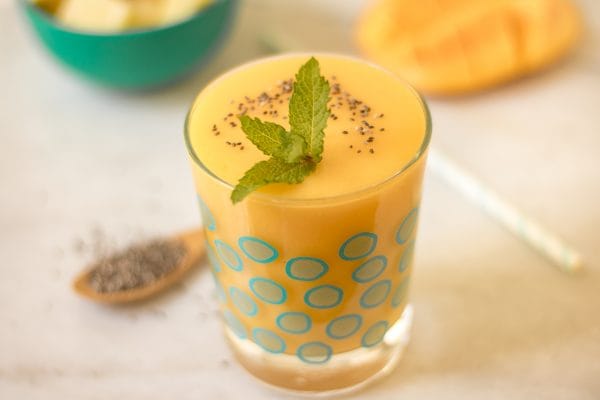 Mango Pineapple Smoothie
I like making up frozen smoothie packs. They make it quick and easy for myself or for kids to whip up their own!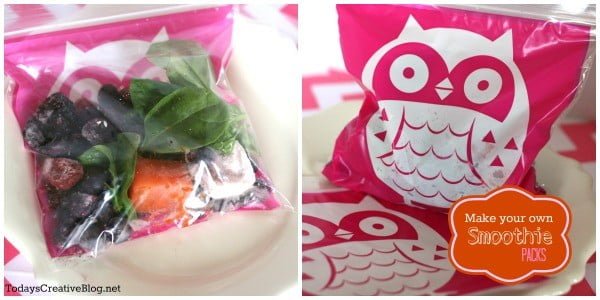 Frozen Smoothie Packs
Another great short cut is making yogurt cubes. Freeze yogurt in ice cube trays and use them for snacks or smoothies!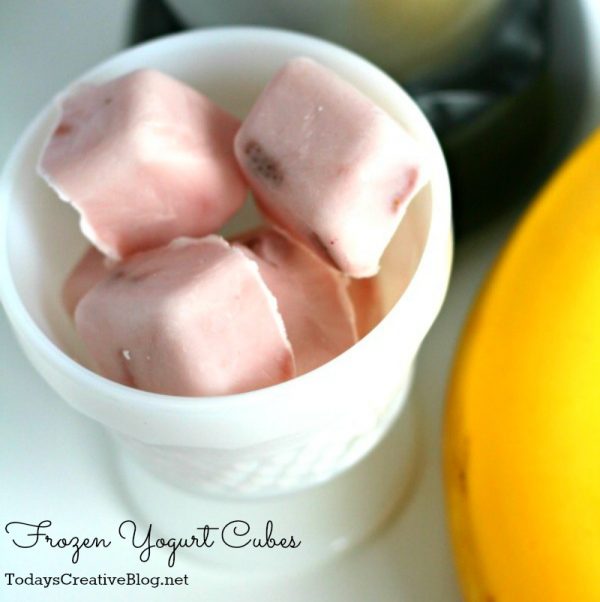 Frozen Yogurt Cubes
If you're looking for a smoothie recipe that is a little different, try this Pomegranate Blueberry Coconut Smoothie.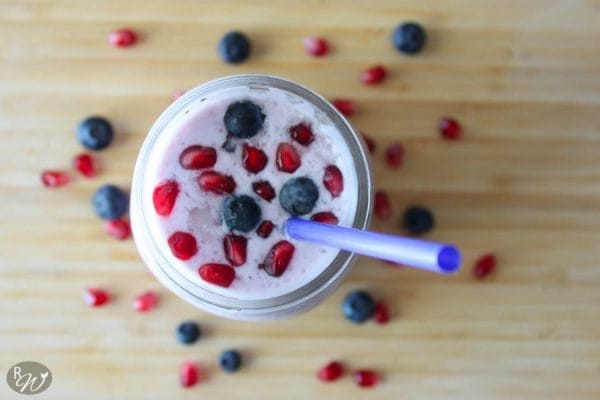 Pomegranate Blueberry Coconut Smoothie
Many times, I'll just look at what's in season and create a seasonal smoothie. That's why it was so easy to mix up a Pumpkin Spice Smoothie Recipe using simple ingredients.