Quick Easy Creative Wrapping Ideas are easier than you think! Especially with free holiday printable tags. You can print at home and use printable gift tags that will make your gift-wrapping process easier and more enjoyable
I have 14,000 of these take-out boxes that my friend Krista gave me. She said she ordered too many and gave me half. They have come in handy for so many things. I used them to dry my glittered and painted Christmas Ornaments and now I'm using them for quick & easy creative wrapping ideas. I even have FREE printable Christmas labels for you!
Quick Easy Creative Wrapping Ideas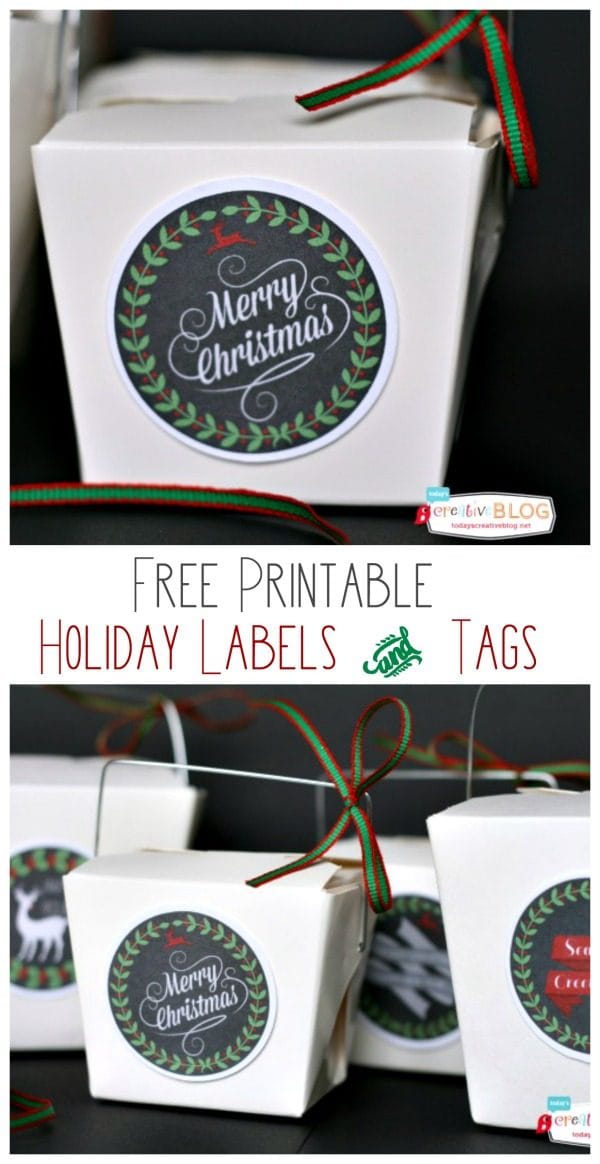 My husband likes to give a little something to his staff…..there are about 10 of them. And he usually looks at me like I'm the magic gift fairy.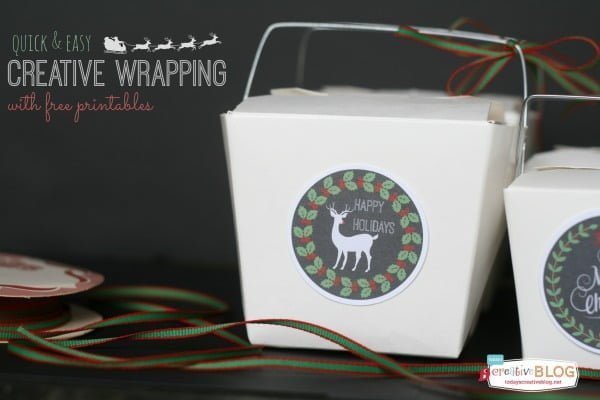 After thinking about what would be fast and easy…..I finally made up a recipe for Christmas Crunch that I got from my friend Debbie at a scrapbooking weekend about 3 years ago. The recipe coming tomorrow. It's really really good!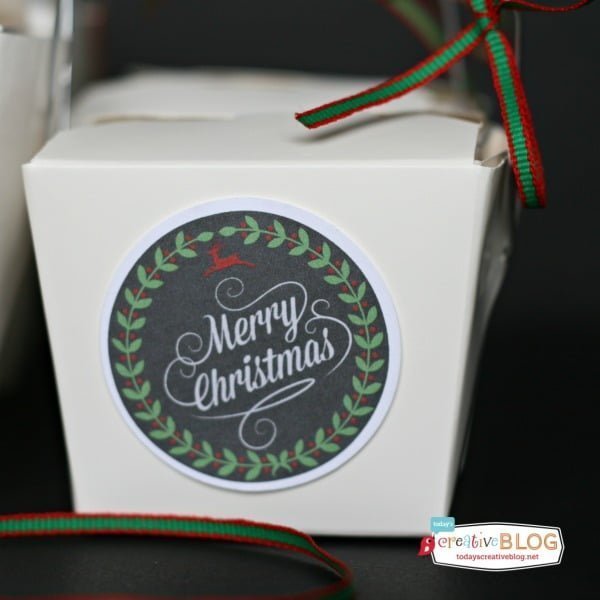 I knew these boxes would be perfect……..I'd make a quick printable, slap it on and TaDa! I'd have gifts for 10 people that didn't cost me a whole lot of time or money, but it looks adorable and it's certainly delicious.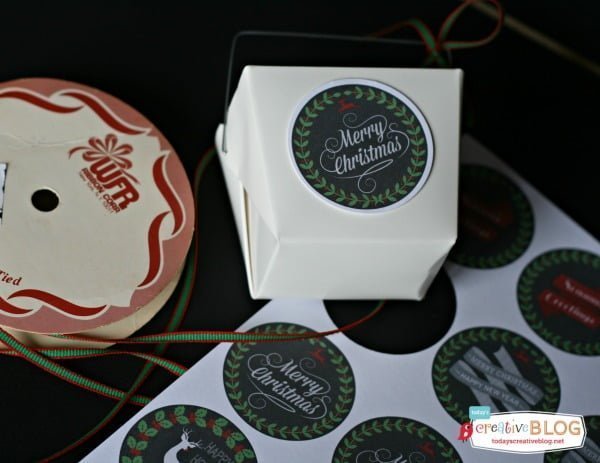 I even used this vintage ribbon I bought over 5 years ago……..this stuff will never run out! I scored 50 yards for $.99 cents.
Sometimes you just gotta look around at what you've got, use your imagination for something simple and creative and before you know it…..you've got yourself some Quick Easy Creative Wrapping! If you make the wrapping creative……it doesn't matter what's inside, right?
I designed the tags using PicMonkey, because we all know I'm not a graphic designer and I've never been able to master photoshop. But I am a whiz at PicMonkey.

Free Printable Christmas Labels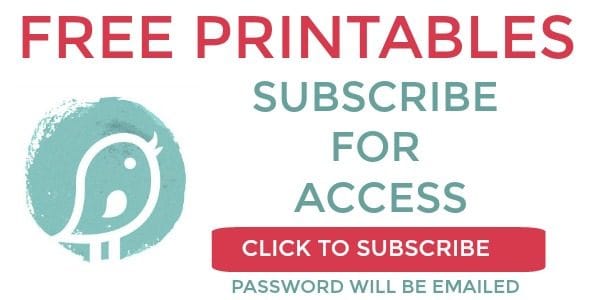 ---
More Ways for Stylish Gift Wrapping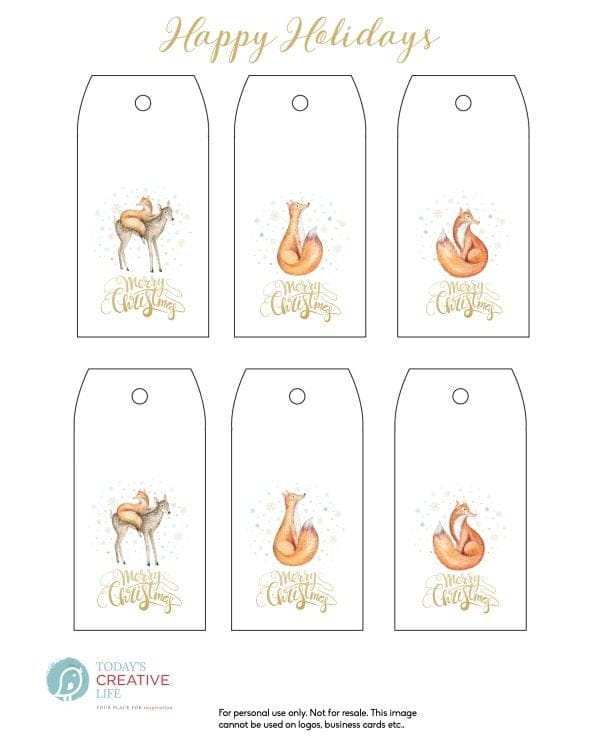 Free Printable Fox & Deer Holiday Gift Tags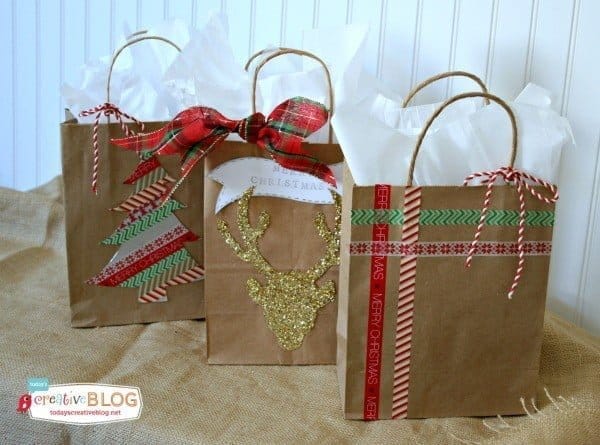 Easy DIY Gift Wrap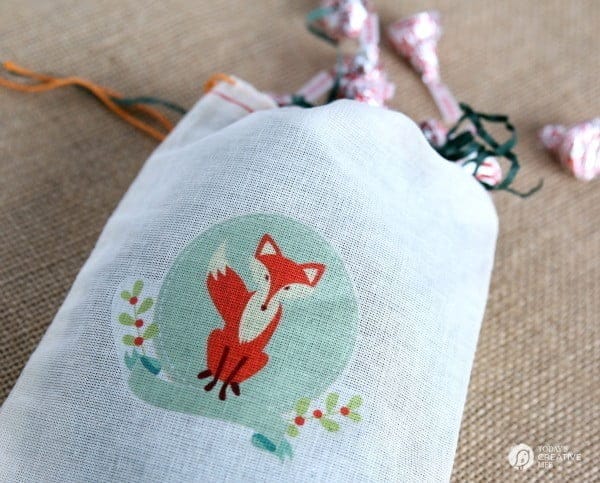 Easy DIY Holiday Gift Bags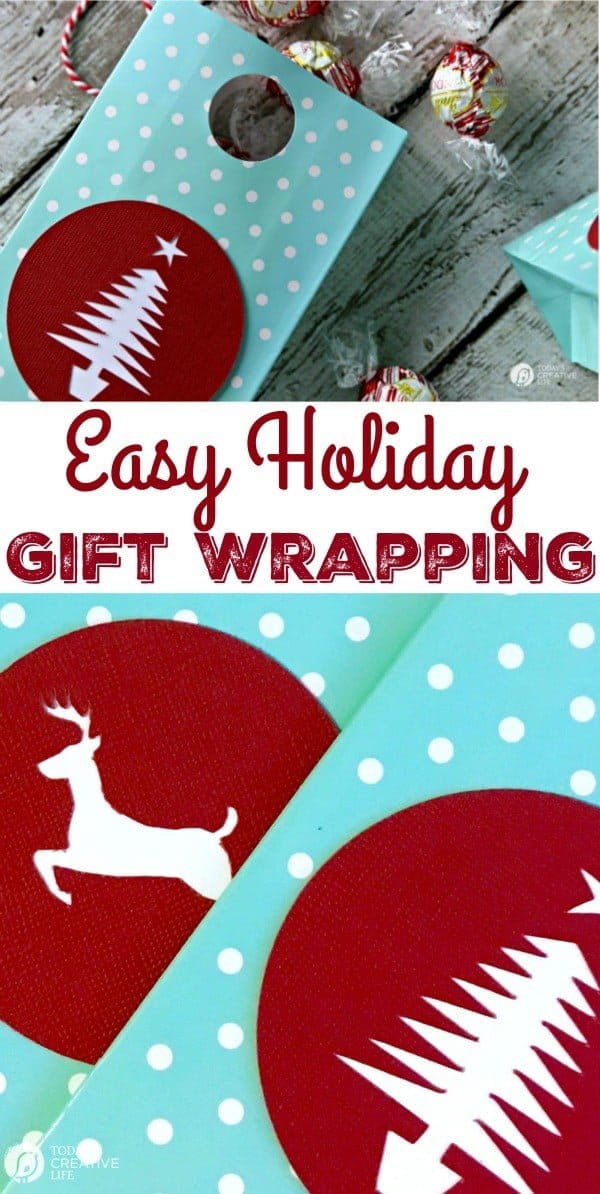 Easy Holiday Gift Wrap