I love summer! I love all the berries in my back yard! We are collecting fresh raspberries by the pint as fast as we can eat them. After picking a few cups it started to drizzle, which instantly put me in the baking mood. I decided to make a Raspberry Coffee Cake. Low sugar.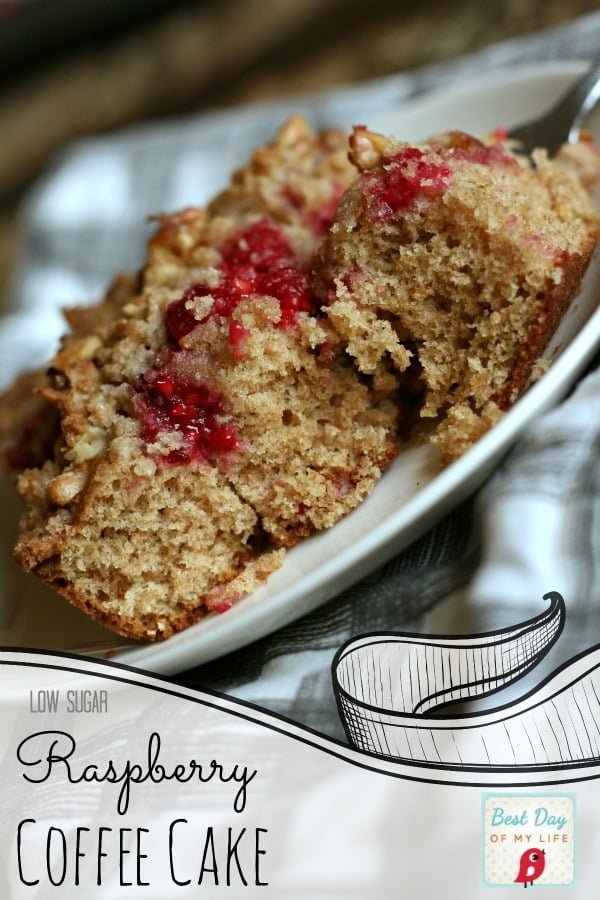 Since I used whole wheat flour, it wasn't as fluffy as a normal coffee cake would be, but my 14 yr old ate it, so it must be fine. He usually shuns anything with wholewheat flour. I always find it funny that we call it coffee cake when there is no coffee in it. I know, I know……..it's for eating WITH your coffee. You can find the recipe below.
Speaking of COFFEE……..we PNW people love our coffee!
I had a few girlfriends over a while ago for a last "before school gets out" hurrah. This coffee cake would have been perfect. I'm always late with an idea. Shoot!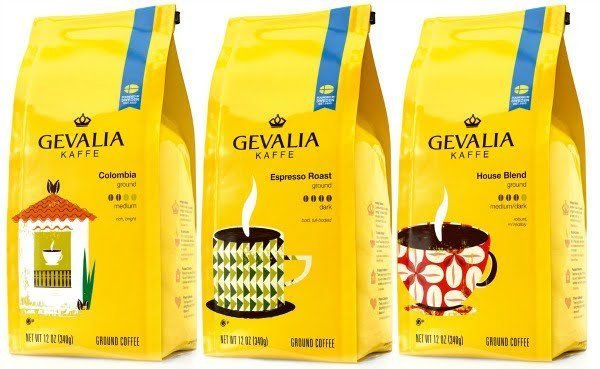 On my way home from my early classes, I conveniently picked up some yummy Gelvalia coffee at my local Safeway, cruised by their bakery items and headed home for girl time. Since I'm so visual, I had a hard time choosing which roast or blend…..I tend to choose by design…….and went with the little house. They're all good….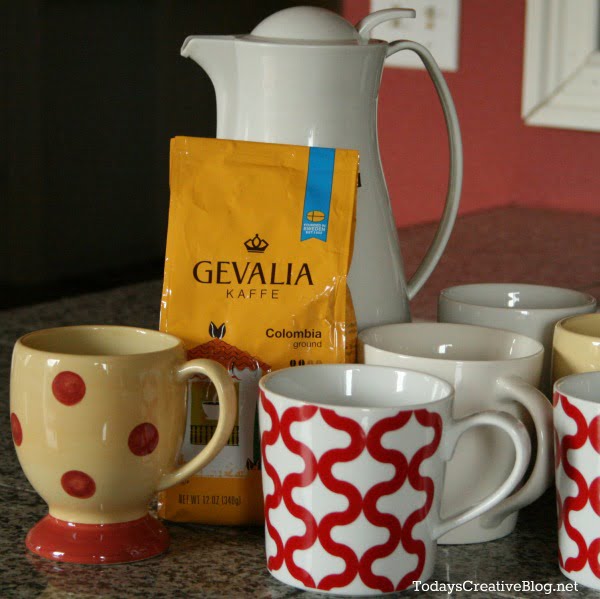 Spending time with friends is always nice…..spending time with friends drinking smooth coffee and eating baked goods……..heaven .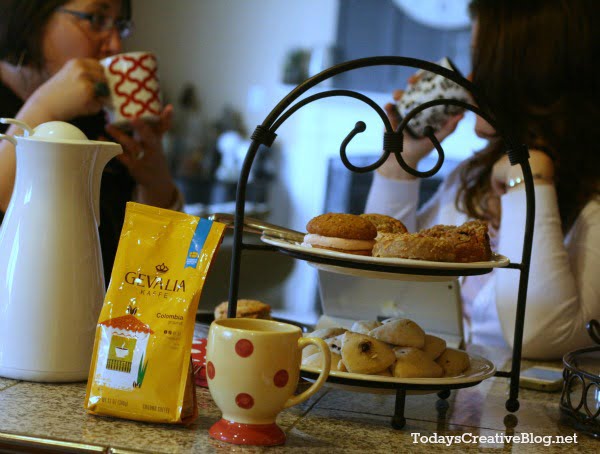 One of my girlfriends admitted to still buying coffee in a can and about died when she tasted the rich bold taste of Gevalia. I about died she still bought it in a can. I sent the bag home with her to convert her.
Now how about that recipe……..
Ingredients
1 cup whole wheat flour (or regular)
1/2 cup Truvia baking blend or sugar
2 teaspoons baking powder
1/2 teaspoon salt
1 egg
1/2 cup milk
2 tablespoons melted butter
1 1/2 cups fresh raspberries
TOPPING
1/2 cup flour
1/2 truvia baking blend or sugar
1/4 cup butter
1 cup chopped walnuts
Instructions
Place the ingredients from the top list (flour, sugar, baking powder, salt, milk, egg & melted butter) into a bowl starting with the dry ingredients first and beat for 2 minutes.
Spoon batter into your greased 8 inch square baking dish.
Top with raspberries.
Combine topping ingredients: flour, sugar & butter until it looks crumbly. Add nuts if desired.
Sprinkle over the top of the batter and raspberries.
Bake 375 degrees for 30 min.
Notes
Adapted from http://southernfood.about.com/
What's YOUR favorite coffee cake?
I was selected for this opportunity as a member of Clever Girls Collective and the content and opinions expressed here are all my own.