I am addicted to Iron on Transfers. This Recipe Iron On Transfer Dishtowel will be placed in all my Dunkin' Donuts® gift baskets for the holidays! What a fantastic gift!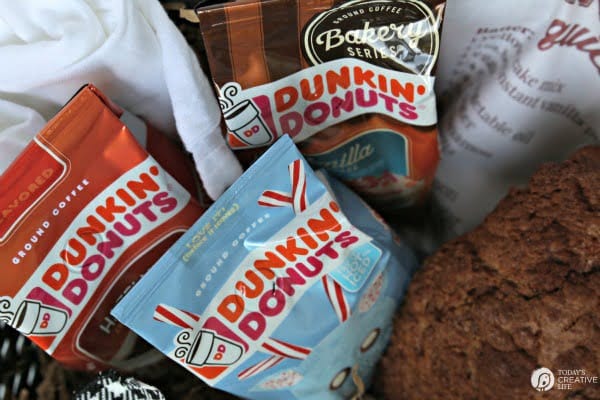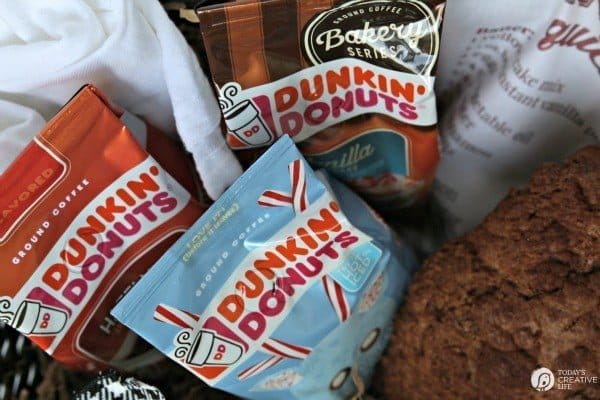 I know that you have THAT recipe…. the one everyone loves. The one everyone wants you to bring to every potluck or family dinner. I know you have one!
Recipe Iron On Transfer Dishtowel


What's an easy gift that everyone enjoys?
Why not pair that recipe with other favorites, like Dunkin' Donuts® Coffee and create a fun and thoughtful gift.  I love a good quick bread, especially with a good cup of coffee! Dunkin' at Home!
Making Holiday Gift Baskets with Dunkin' Donuts
Medium size basket or decorative box
Dunkin' Donuts® Coffee – Head to Walmart and grab at least 2 flavors for each basket to show off the seasonal variety. Here's a $1.00 off coupon. 
Kitchen Item – Coffee cups, wooden spoons, dish towels, french press, etc… These are great fillers
Shredded paper filler – line your basket with the shredded paper before placing in your gift items.
I thought this gift basket would be a welcomed gift and so perfect for a breakfast theme.  Adding the recipe ironed on a dish towel is one way they'll always have it and can make up this Cinnamon Bread anytime! Giving a few seasonal Dunkin' Donuts® favorites gives them plenty to last into the new year!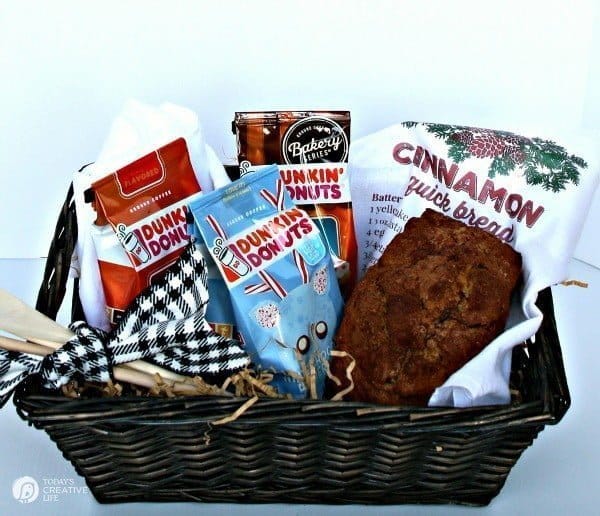 You wouldn't have to iron on your recipe to a dish towel, you could just print it out on a tag, or even do it the old fashioned way and write it on a printable recipe card. Add the finished product with a pound of Dunkin' Donuts® Coffee…  you have just made gift giving EASY! A welcomed gift is a delicious gift with their favorite cup of coffee.
Head to Walmart and be sure to stock up on the many varieties of Dunkin' Donuts® Coffee for your holiday gift baskets!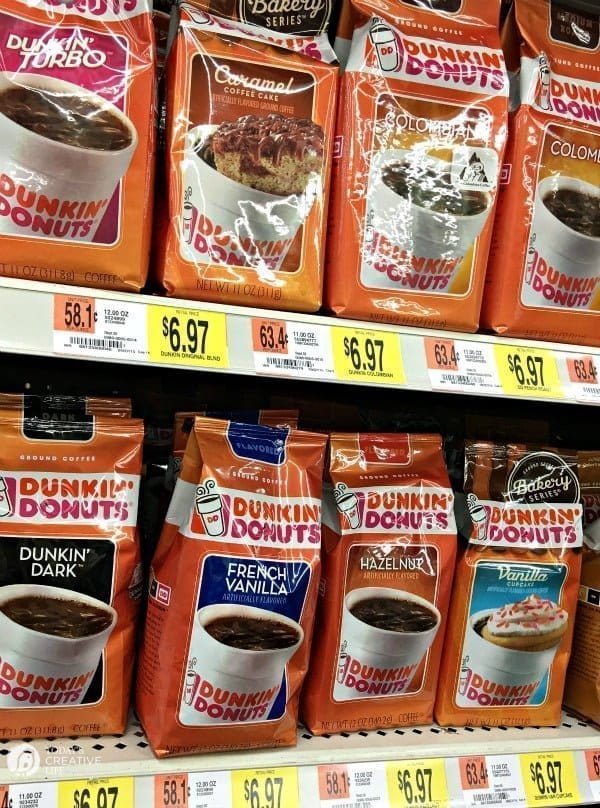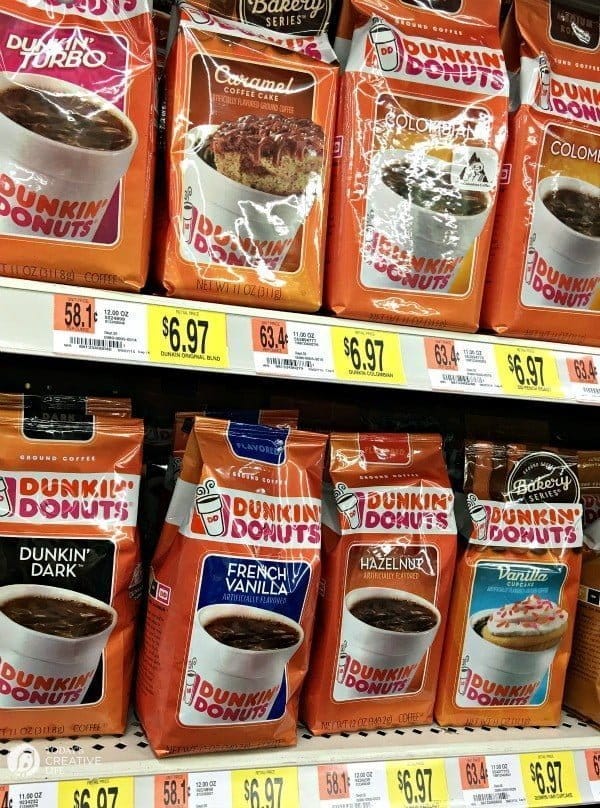 Having a few pounds on hand, makes putting together a last minute gift a cinch. If you've got an office full of people to give to, grab a pound of Dunkin' Donuts® and just tie a ribbon around it!  I bet people will like you the most!
I'm kind of excited to try the White Chocolate Peppermint variety. Here's  a $1.00 coupon just for you!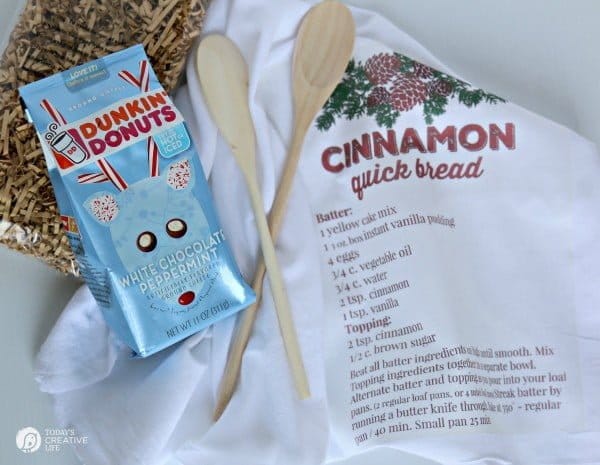 If you want to add a bit more, people will love receiving something a little bit out of the ordinary.
You can even copy my exact idea, in fact, I would love that. This Cinnamon Quick Bread with a good cup of coffee is a mini vacation. Almost everyone I know would love this basket, I know I would!
Gosh I love easy gifts that speak to my creative side. It's fun to create (not too hard) and always more fun to give. Just like these iron on transfer dish towels that Turn Kids Art into DIY tea towels. What a great idea for a gift too!
How to Make a Dish Towel Iron On Transfer Recipe

Supplies Needed:
Iron On Transfer sheets (I used Avery for light fabrics)
Flour sack towels
Iron
Thick towel or ironing pad
Instructions:
I used PicMonkey to design my image, but you could type it up as a Word Doc. When you print, you'll want to print in a mirror image. As I mentioned earlier this week about having issues finding that setting on my printer, I ended up scanning my design, then flipping the image before saving and printing. (you could scan an old recipe card, flip the image and use that for your iron on…. just a thought) 
Follow printing directions on the Avery package. All printers are different. You want to print on the plain side.
Iron all the wrinkles from your dish towel and place your recipe face down in the location you want it to be on your towel. The directions say not to use an ironing board, so I used an ironing pad.
Once you've placed your image where you want it, iron the paper backing with slight pressure. About 30 seconds with continuous movement.
Let it cool, then slowly peel the paper backing away from your ironed on image. DONE!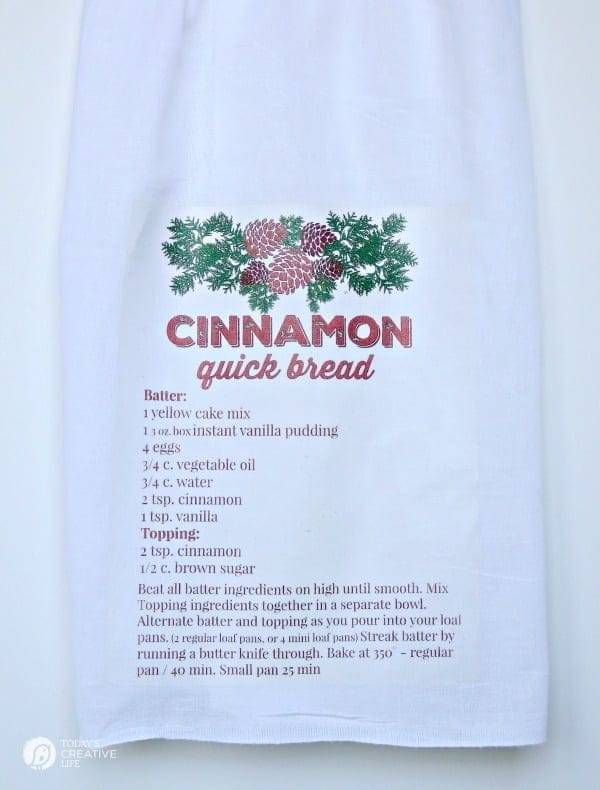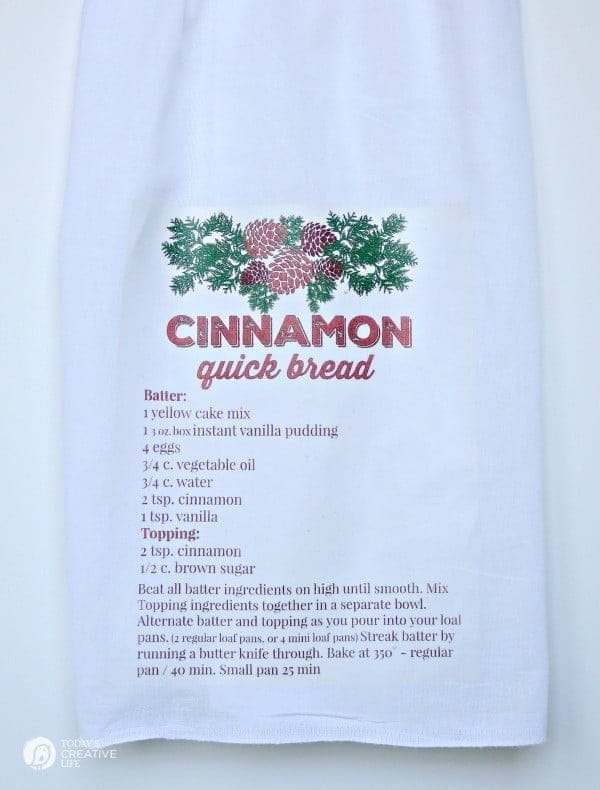 You can see the border of the iron on, but after a few washings, that goes away and softens up.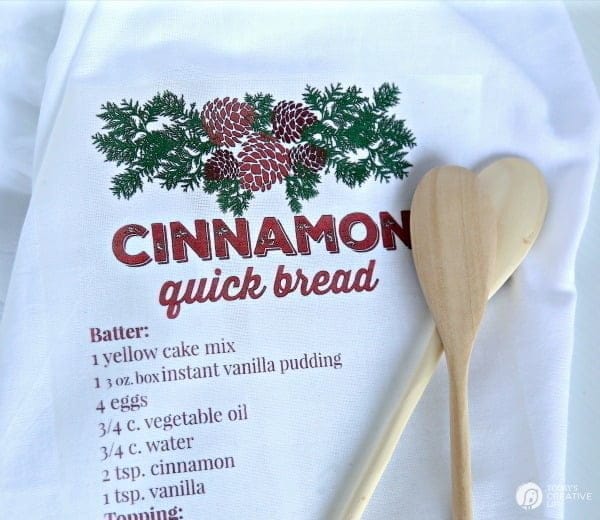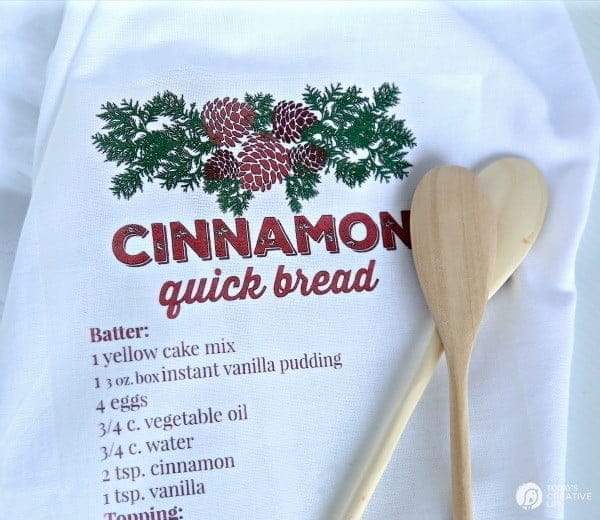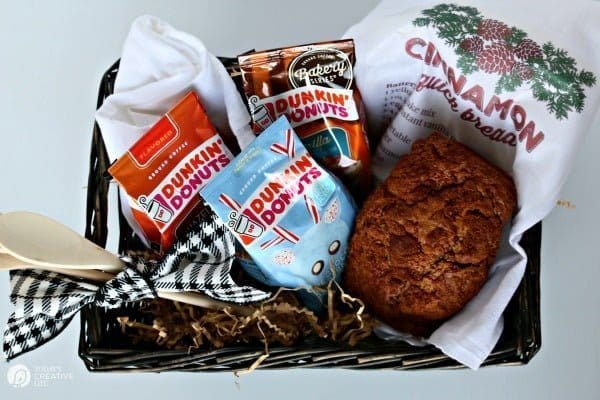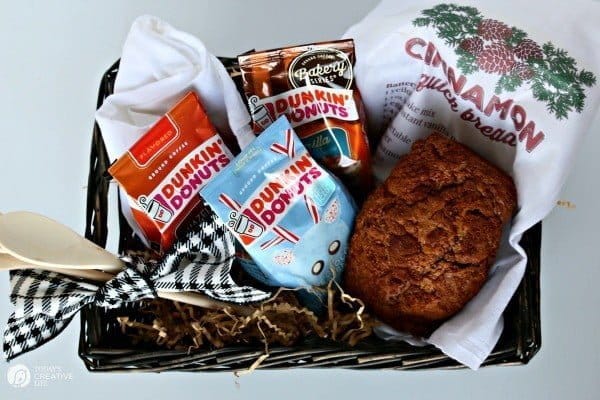 Place all your items in a basket and call it good.
No basket? No problem. Just wrap up the bread separately and wrap the Dunkin' Donuts® in the recipe towel.
I love the combo of the quick bread with coffee. Yum!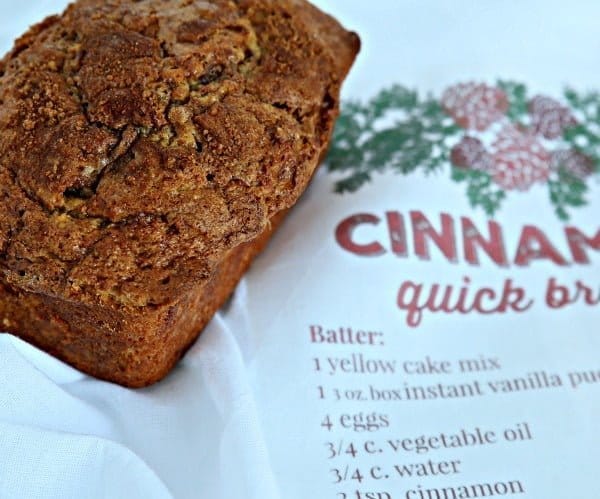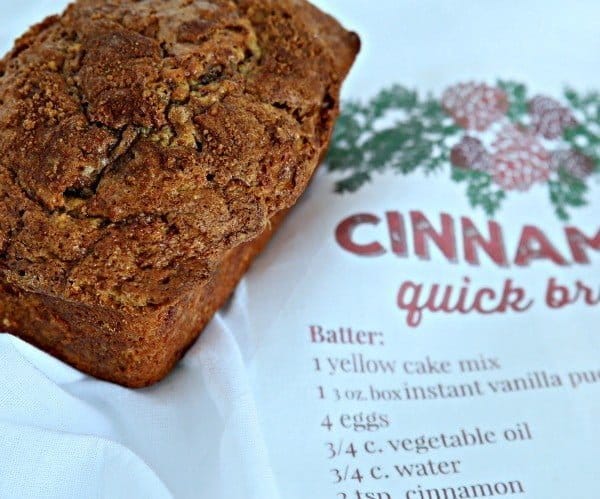 You can find the recipe for Cinnamon Quick Bread here.
Don't forget to grab your $1 savings on Dunkin' Donuts®
This is a sponsored conversation written by me on behalf of Dunkin' Donuts® . The opinions and text are all mine.