Recycling Crafting with K Cups! Here's a great idea for using used K-Cups! Everyone I know has one of those single serve Keurig coffee makers. We don't currently have one in our home, but my husband has one at his office and I used one while in Florida. They do make a great cup of coffee!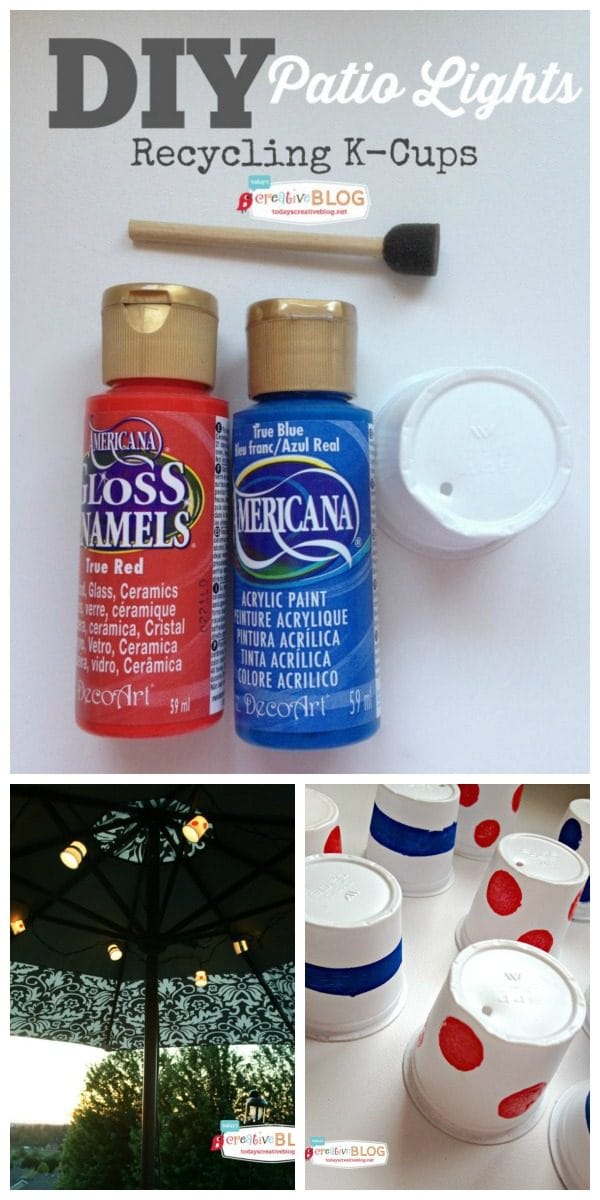 Recycling & Crafting with K-Cups and Coffee Pods
But my recycling green personality can't help but wonder about the waste they are creating. I was just having that conversation with my husband about coffee pods and recycling, and in comes an email from the Recycle A Cup™ people….. (yes, my husband and I have very exciting conversations about recycling) I like finding and learning ways to repurpose things. Like this Repurposed Coat Rack made from a chair.
Why can't I just recycle coffee pods in my recycle bin?
I was shocked to learn that 41 million single cups are used daily, taking up 2.8 billion cubic feet of waste in our landfill. WHAT? My first thought was….WE NEED TO RECYCLE THESE!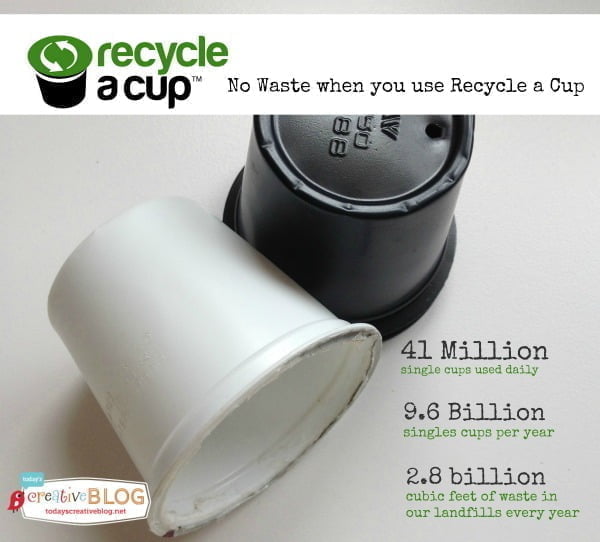 But I learned that coffee pods are a combination of plastic, aluminum, organic matter (coffee grounds) and a paper filter which can all be recycled separately. The whole K-Cup cannot just be dumped in the recycling bin….it must be separated and I know many people are just not going to take the time.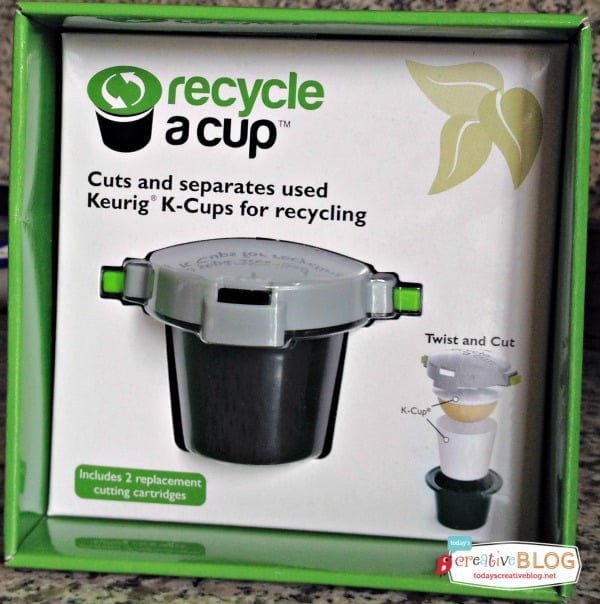 That's where this handy device comes in. When I was recently contacted by the genius folks at Recycle a Cup­­™, they showed me how their product is specifically designed to help you split K-Cups into their individually recyclable pieces. Genius! I'm embedding a video below that shows you just how easy this is.
How to Repurpose K-Cups
It also makes them easier to use them for other purposes. I hadn't yet received my own Recycle a Cup™ when my husband brought home several used coffee pods for me to create a craft with. He went from floor to floor in City Hall and collected used coffee pods from each department. Yep…..he's a keeper.
I was too eager to get started in figuring out what to make and started taking them apart. After taking apart 15 of these, I can see how using the Recycle A Cup™ makes the job so much faster, less messy and easier.
I thought about the obvious things to make……like seed starters, little baskets, etc…… But then it hit me!
I have been thinking about adding Patio Umbrella lights to my outdoor umbrella, so I thought these would be perfect!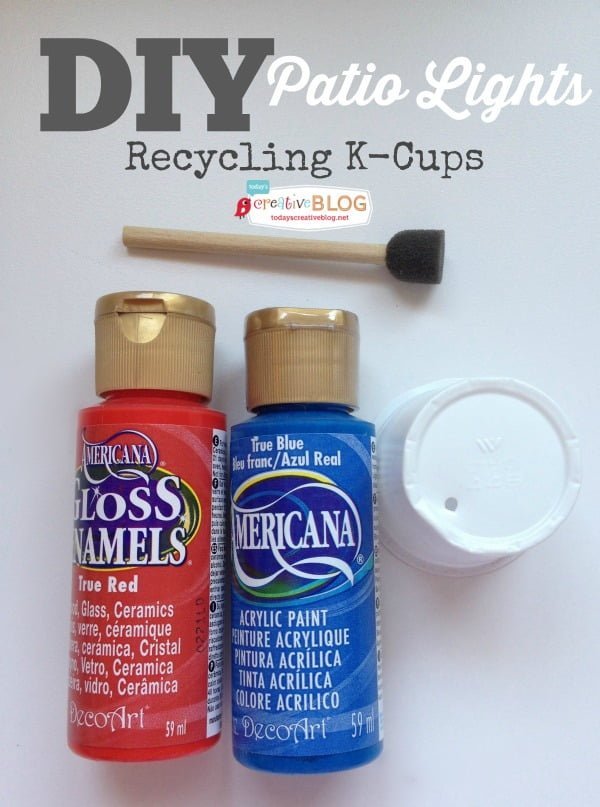 After separating all the components and cleaning the K-Cups, I grabbed some Red and Blue craft paint. I knew that dots would be super easy using a dauber, and thought I'd do several blue stripes, but getting the tape to line up was causing me a fit, so I went with one stripe.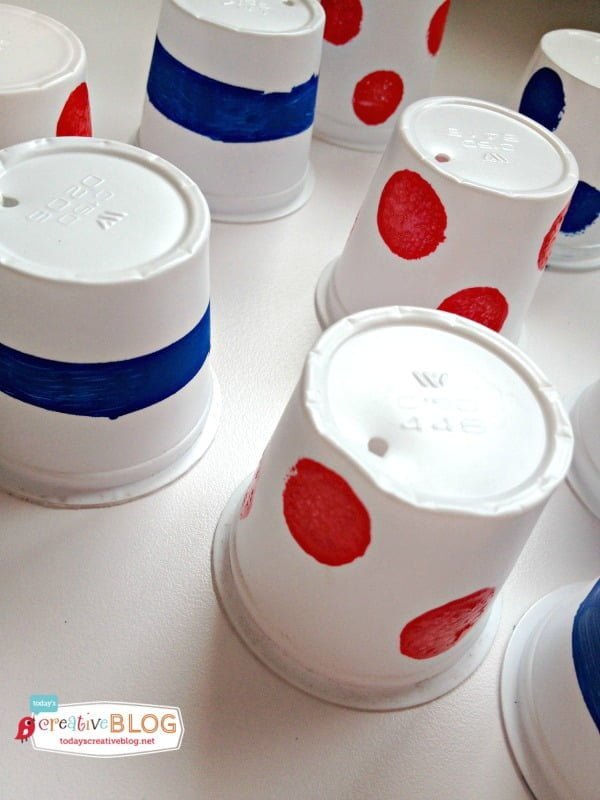 After the paint was dry, I took my craft blade and scored the bottom with an X, then folded the plastic corners in. I knew I had a string of holiday lights in the basement and they would fit perfectly. I popped the light through the hole facing into the cup.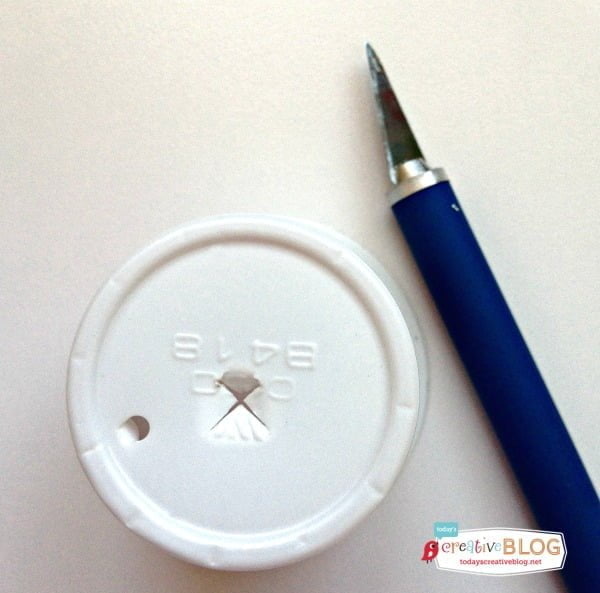 I originally wanted my light cord to be white, but the dark blends better with my umbrella and at night when you're using them, you can't see the cord after all.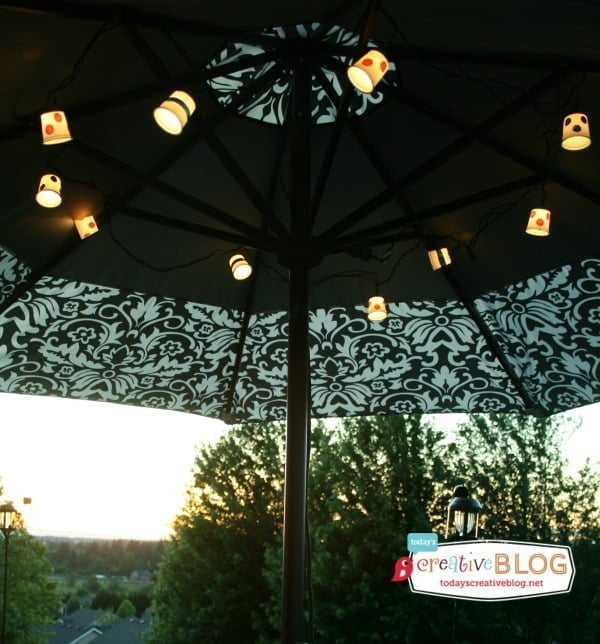 These gave off a soft glow as we enjoyed the sunset.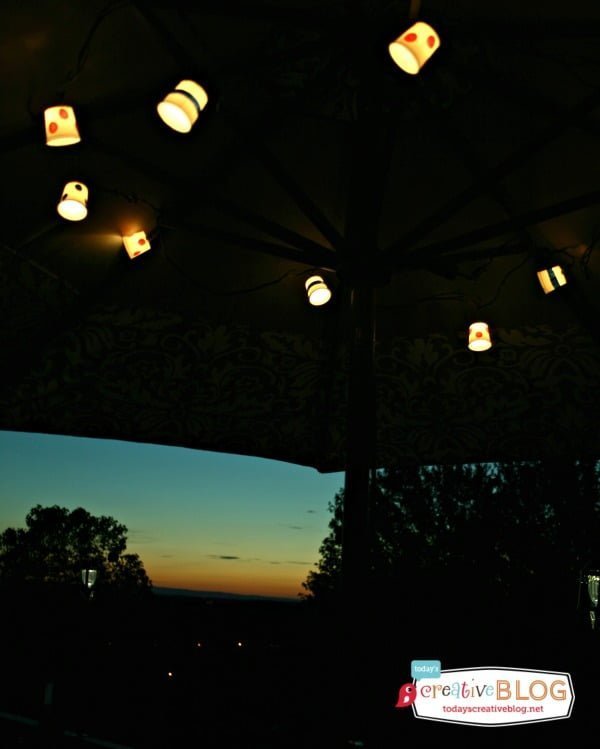 Isn't that gorgeous? I'm so lucky to have this view. Now if my neighbors would follow the HOA rules and trim their trees, I would have a better view……….first world problems……unlike the real problem of filling our landfills with used coffee pods!
You better get one of these! Then you can drink coffee guilt free! These lights bring a bit more to my Patriotic Table don't you think? What would you make with used K-Cups?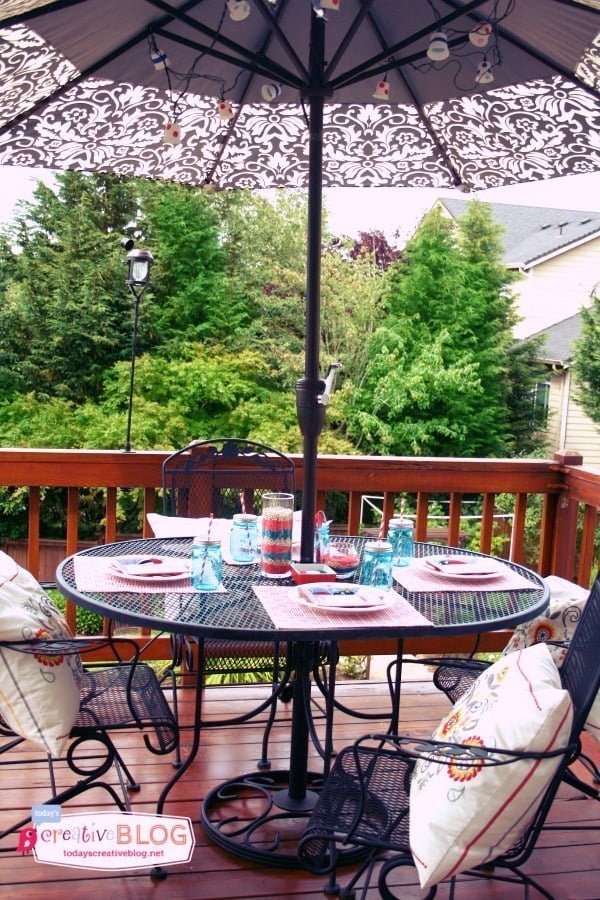 This post is sponsored. I was compensated for my time, but not my opinion. My opinion is 100% mine.