Reese's Trifle Parfaits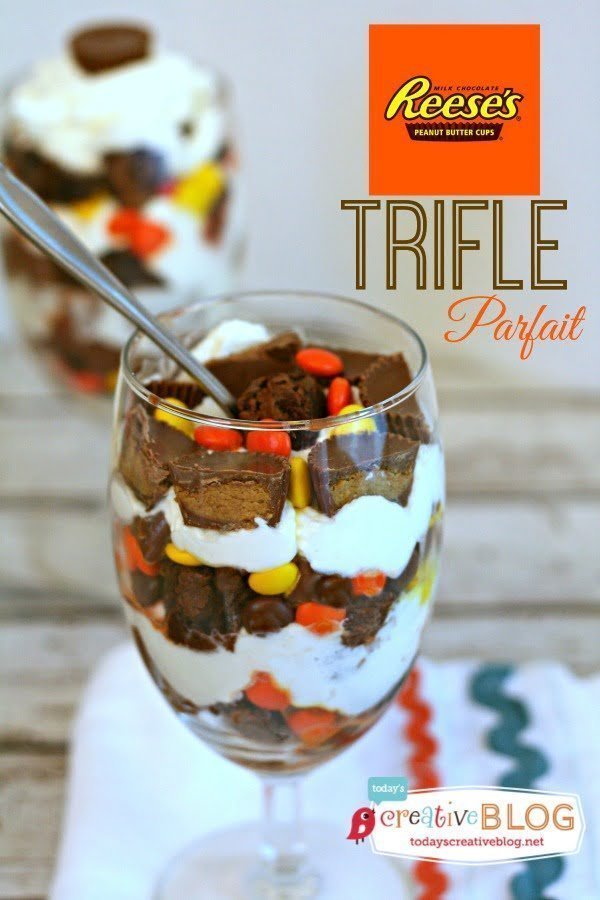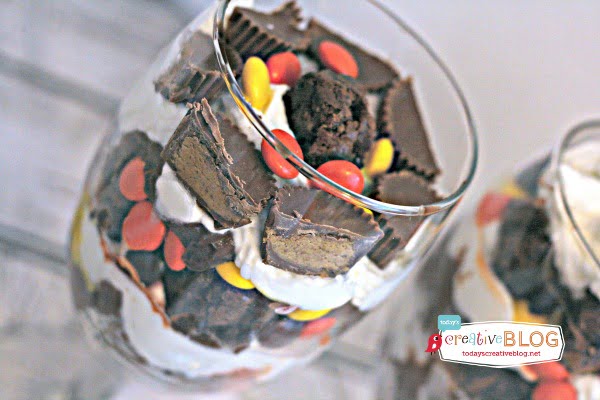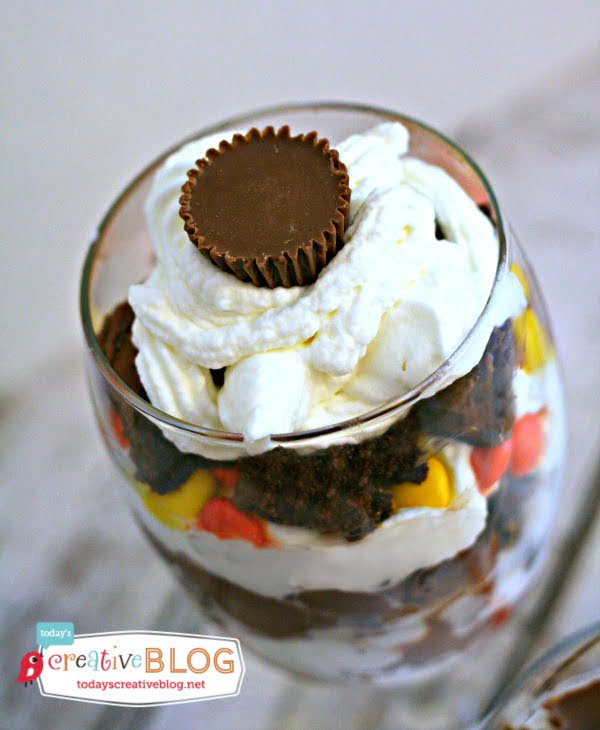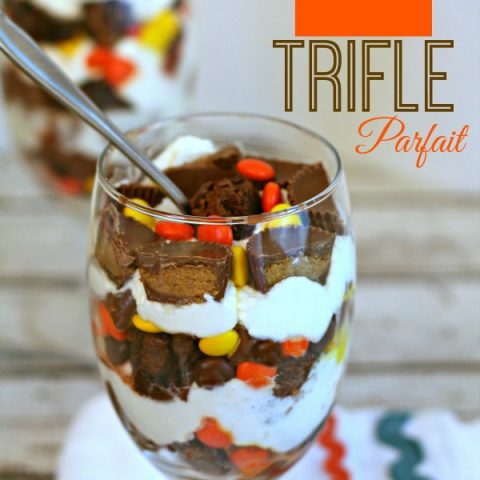 Reese's® Trifle Parfaits
Yield: 4
Prep Time: 20 minutes
Total Time: 20 minutes
Easy to make layered Trifle dessert with Reese's Peanut Butter Candy.
Ingredients
Brownie Box Mix
Chocolate Pudding Mix
One pint Whipping Cream
Reese's® Pieces 1- 1 1/2 cups
Reese's® Peanut Butter Cups (4)
Bite size Reese's® Peanut Butter Cups (8)
Instructions
Bake Brownies as directed on package. Add 4 chopped Reese's® Regular size peanut butter cups into the brownie batter.
While the brownies are baking, make your chocolate pudding as directed on the box.
Cool both the brownies and the pudding.
Once the brownies are cool, cut into bite size pieces.
Add 1/4 cup sugar to whipping cream and whip.Set aside.
Cut several bite size Reese's® Peanut Butter Cups in half.
Using water goblets or any clear glass, start layering your ingredients.
Brownies, pudding, whipped cream, Reese's® pieces, repeat.
Add whipped cream to the top.
Add the halved Reese's® bite size peanut butter cups around the top.
Sprinkle more Reese's® pieces to the top.
EAT!
Nutrition Information
Yield 4
Serving Size 1
Amount Per Serving
Calories 979
Total Fat 69g
Saturated Fat 42g
Trans Fat 1g
Unsaturated Fat 21g
Cholesterol 145mg
Sodium 700mg
Carbohydrates 81g
Fiber 3g
Sugar 65g
Protein 15g
We do our best to calculate, however, nutrition information may not be accurate.