This is a Sponsored post written by me on behalf of REESE'S® Brand for SocialSpark. All opinions are 100% mine.
I'm going to need your votes! 
Reese's® Trifle Parfaits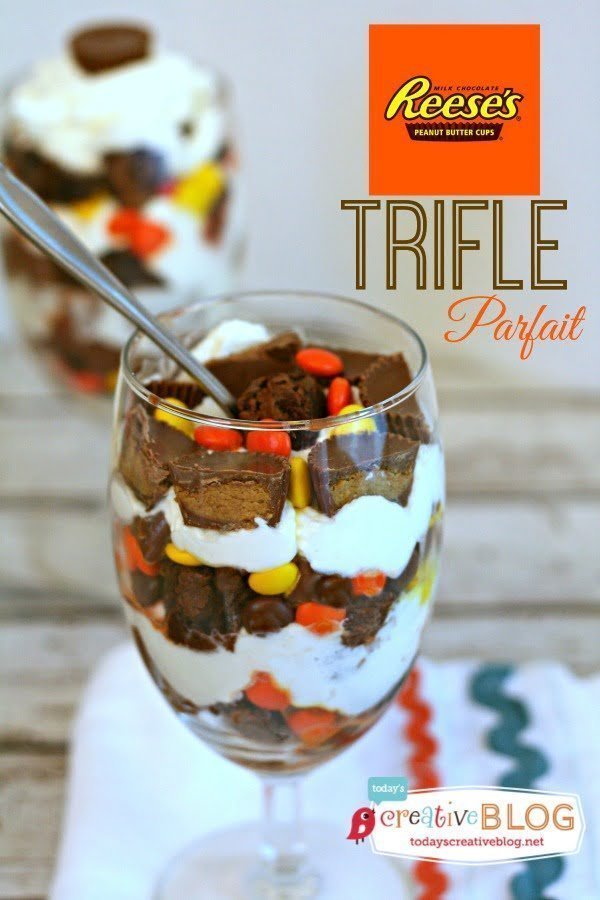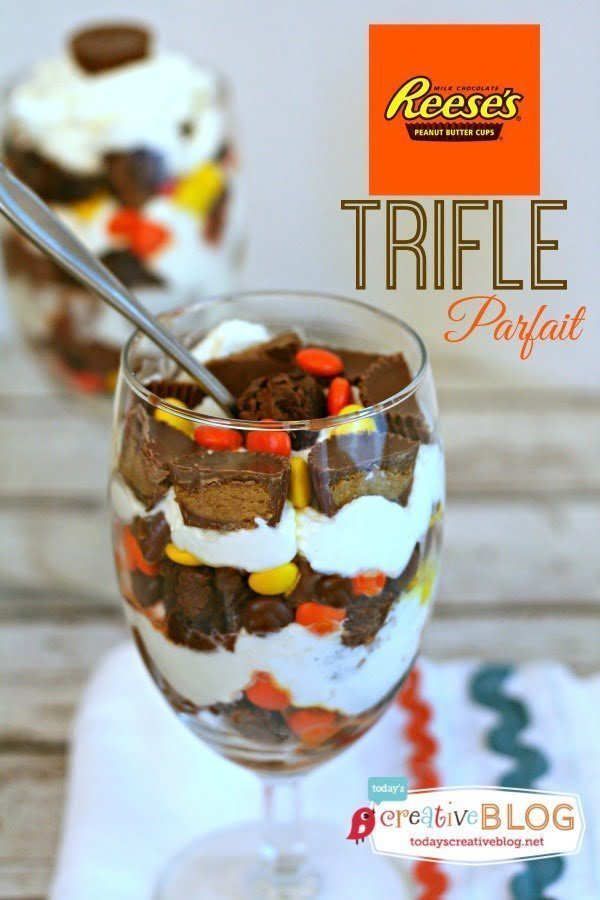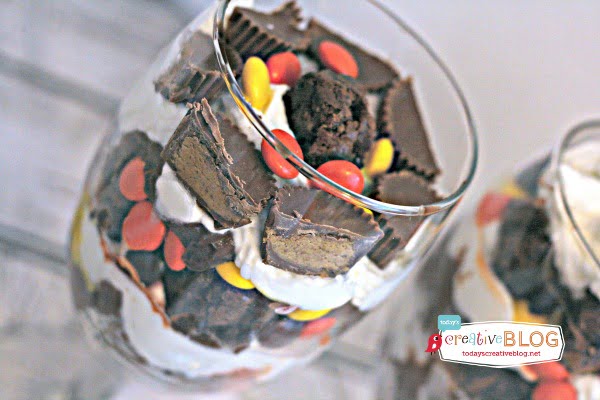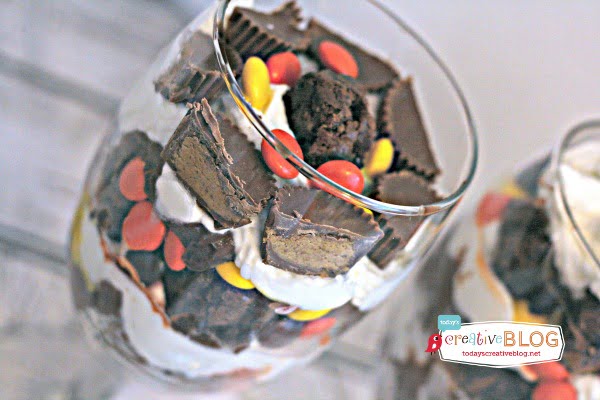 Are you into March Madness in your household?  You know……college basketball? I know…..if it weren't for the fact that I live with a U of O graduate who is a crazy football and basketball fan, I probably wouldn't know much about it either.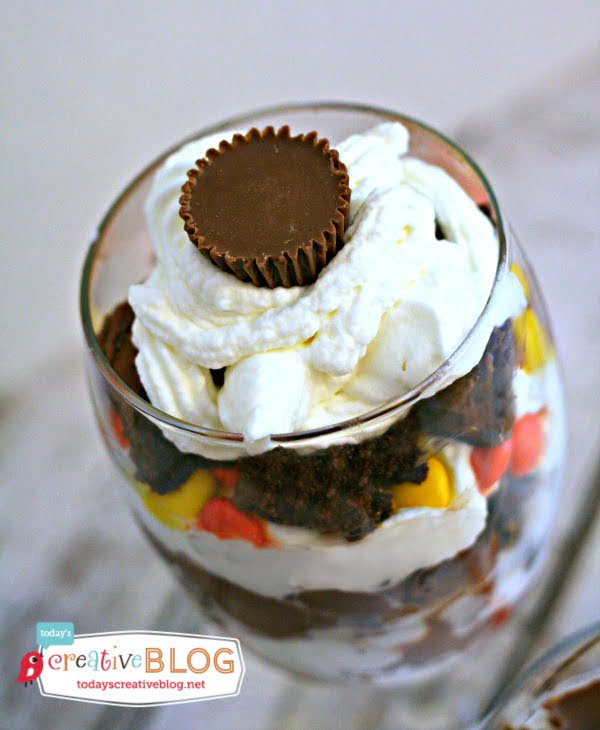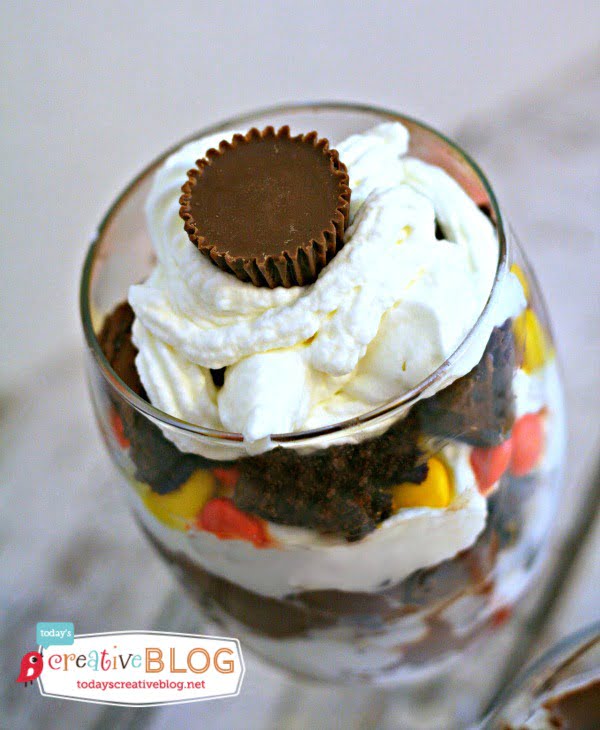 While my boys get all excited watching the games, one of my simple recipes is competing in it's own March Madness!
That's right…..help me move up the brackets by voting for my Reese's® Trifle Parfaits
……
 as long as you don't vote for the other bloggers, you can also check out all the other perfect
Game Day Recipes
and a chance to win a $100 for yourself at 
REESE'S® Baking Bracket Challenge
.
(Actually there are so many amazing recipes shared by amazing bloggers!)
Reese's® Trifle Parfaits
Ingredients
Brownie Box Mix
Chocolate Pudding Mix
One pint Whipping Cream
Reese's® Pieces 1- 1½ cups
Reese's® Peanut Butter Cups (4)
Bite size Reese's® Peanut Butter Cups (8)
Instructions
1. Bake Brownies as directed on package. Add 4 chopped Reese's® Regular size peanut butter cups into the brownie batter.
2. While the brownies are baking, make your chocolate pudding as directed on the box.
3. Cool both the brownies and the pudding.
4. Once the brownies are cool, cut into bite size pieces.
5. Add ¼ cup sugar to whipping cream and whip.Set aside.
6. Cut several bite size Reese's® Peanut Butter Cups in half.
7. Using water goblets or any clear glass, start layering your ingredients.
8. Brownies, pudding, whipped cream, Reese's® pieces, repeat.
9. Add whipped cream to the top.
10. Add the halved Reese's® bite size peanut butter cups around the top.
11. Sprinkle more Reese's® pieces to the top.
EAT!
So simple and looks bright and festive for any celebration……..like serving to my boys during March Madness!
Be sure to checkout all the 
Game Day Recipes
, but even though one might lure you in……you're voting for me! Remember that. 🙂