Summer time means ROAD TRIPS! If you have kids then these Road Trip Games for Kids – Free Printables will be your saving grace.
Road Trip Games for Kids – Free Printables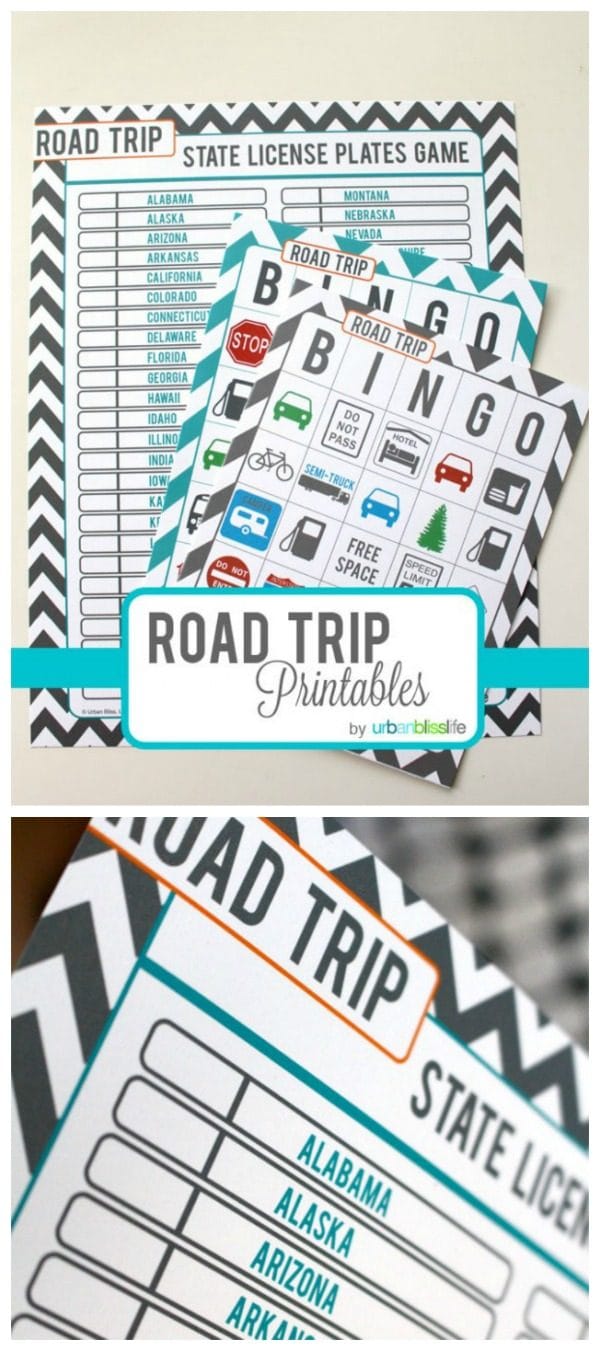 We took a 1700 mile road trip just a week or so ago. Since I was speaking at BlogHer and it was in San Jose which is SO close to San Francisco, we thought we'd make it a family road trip! Lots of time in the car and thankfully my son who is 15 is happy watching movie after movie and only seems to come to life when he's hungry.
But I remember the early years when planning how to keep him busy took more time than packing our bags.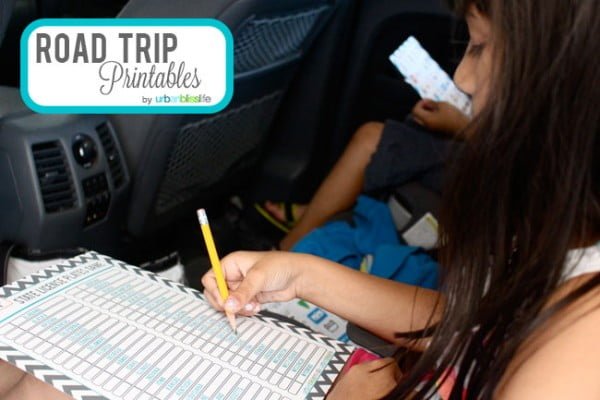 Marlynn from UrbanBlissLife has the cutest kiddos and has created some free printables for Road Trip Games! With August being our last month of Summer vacation, there is still time to squeeze in a couple more road trips…..short or long!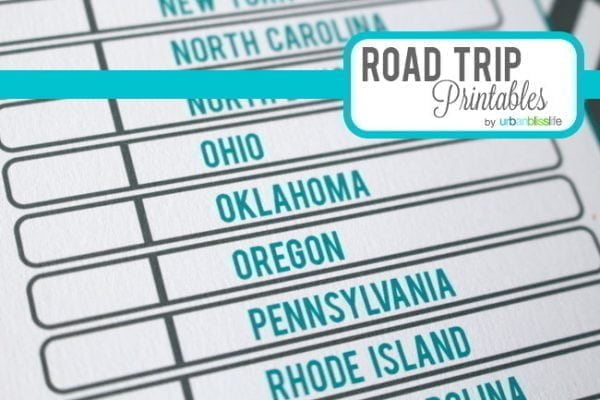 Marlynn told me that her kids LOVED marking off the license plates. Some games just never get old……. Slug Bug!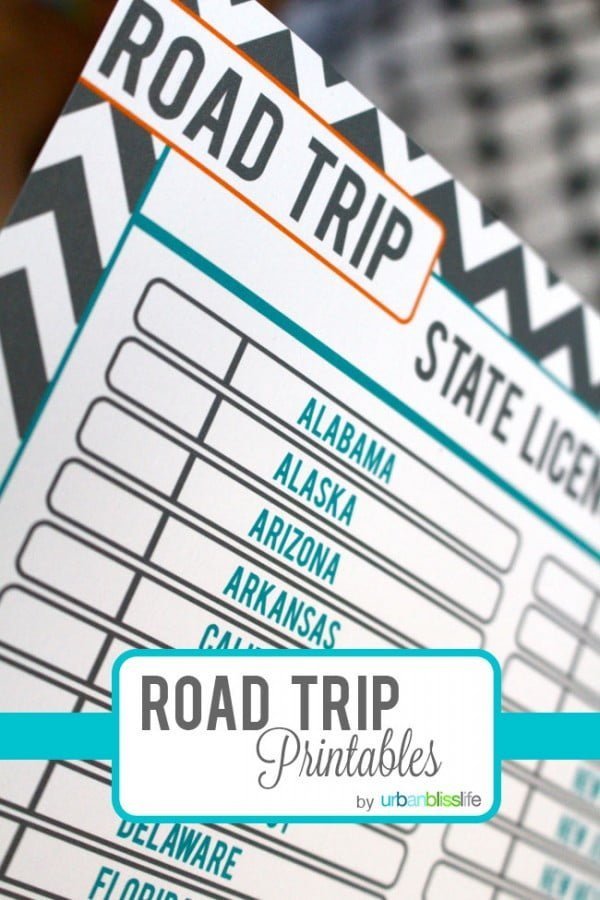 Marlynn couldn't decide between showing an image of the license plate or just the state name……. obviously she went with the state name, which I'm thinking will also be helpful with spelling. Kids who are just learning to read will learn word recognition while they study all those plates! Download the state list below and then head to UrbanBlissLife to grab the rest.
Download Free Travel Game Printable in the Printable Vault
The Free Printables Vault is password protected and for TCL Subscribers only. Subscribe here. ALREADY have your password? Head straight to the Free Printable Vault.

—–> —-> Download the REST OF THE ROAD TRIP PRINTABLES from UrbanblissLife here <—- <—–
I've got another set of Travel Printables that may come in handy. We need to be prepared right?