Shipping Pretty Packages is always more fun, especially if it's Christmas and you can use holiday-themed packing tape!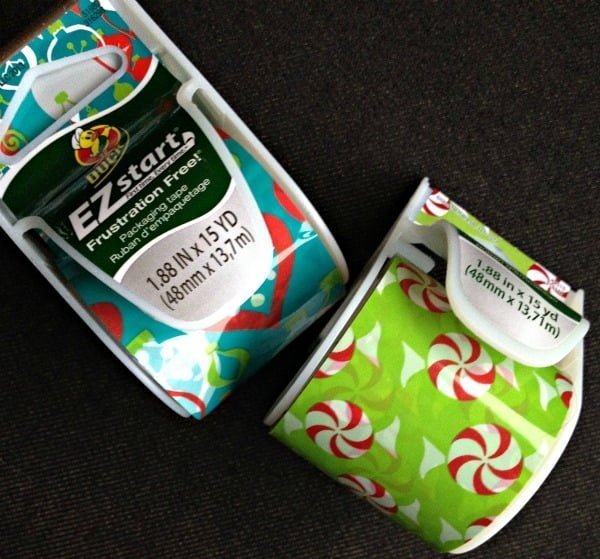 Have you ever been using regular packing tape and it's hard to cut, it gets twisted around, you lose the end and before you know it, you're wadding it up and throwing it away? And it's ugly!
I've always thought…….if they can send a man to the moon, why can't they invent an easy and pretty packaging tape that doesn't require high levels of frustration just finding the end…..and then keeping the end from sticking after each use. UGH!
Duck Brand® must have heard me screaming over the years and have now made EZ Start Printed Packaging Tape! It's the little things people!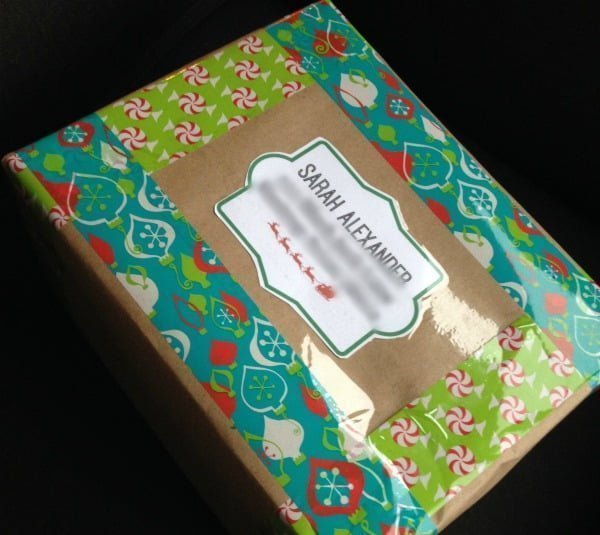 I wrapped this package in about 30 seconds……You're probably thinking "well of course you did, it looks like crap"……but can you imagine what it would have looked like if the tape was hard to use, stuck to its self, came off in uneven and was just plain clear. So compared to what it could be…….this package looks AWESOME! And just think how exciting it would be to receive this all decorated for Christmas over just a plain wrapped package. This packed says there is something fabulous inside! This package will make whatever inside seem even more fabulous!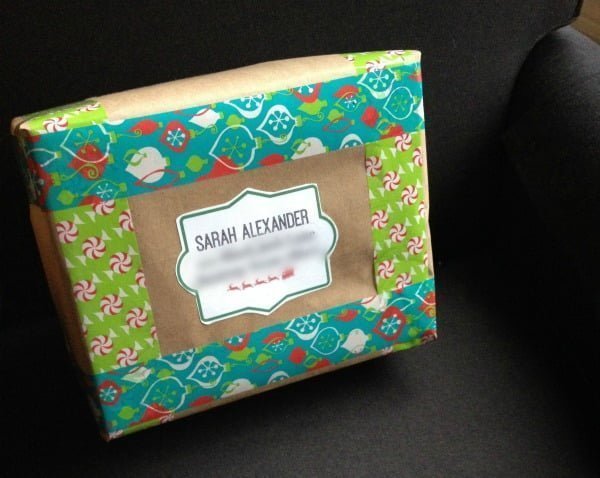 These EZ Start® make life a little easier this time of year. Not only is is easy to use, but it's decorative designs are so festive. You could use it on packages that go under the tree, or to seal holiday goodies ready for delivery. They have several designs to choose from.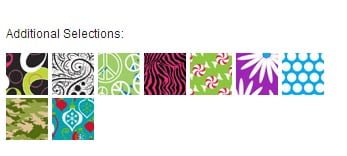 So even when Christmas is over……..there are other designs to get us through the year. Perfect for sending college care packages!
---
Holiday Gift Wrapping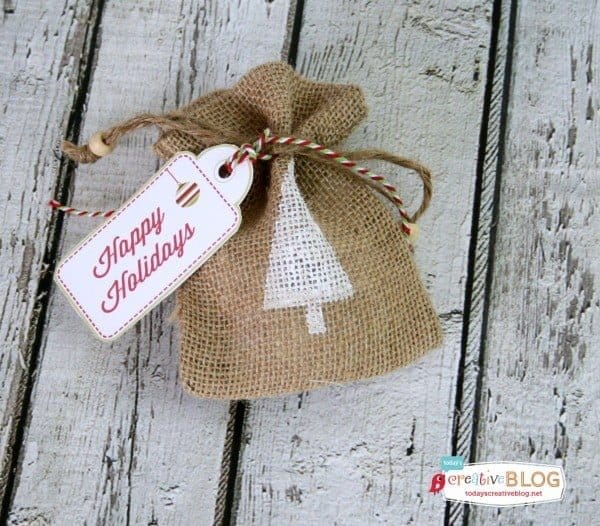 Stamped Burlap Gift Bags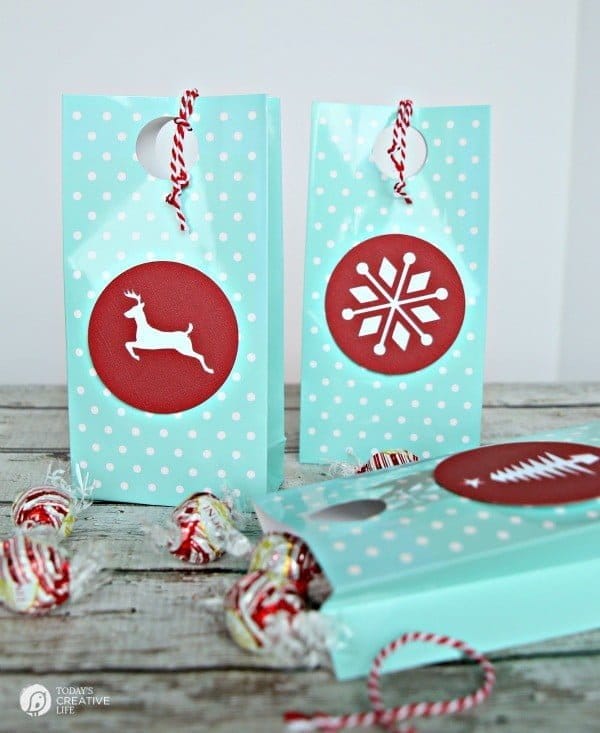 Easy Holiday Gift Wrapping