It's beginning to look a lot like Christmas. At least on my porch. Still lots to do, but it's coming along. This year I decided to let Lowe's help me. I needed simple decorations for Christmas that look amazing, but are fuss free. I love my new wreath (it lights up) with the red accents to match my door. I added 2 silver pine cone ornaments, because I just can't leave things as they are. It's sickness……..really. When I went back to pick up more items, I saw this AMAZING boxwood wreath that they just got in! I may still have to go grab one.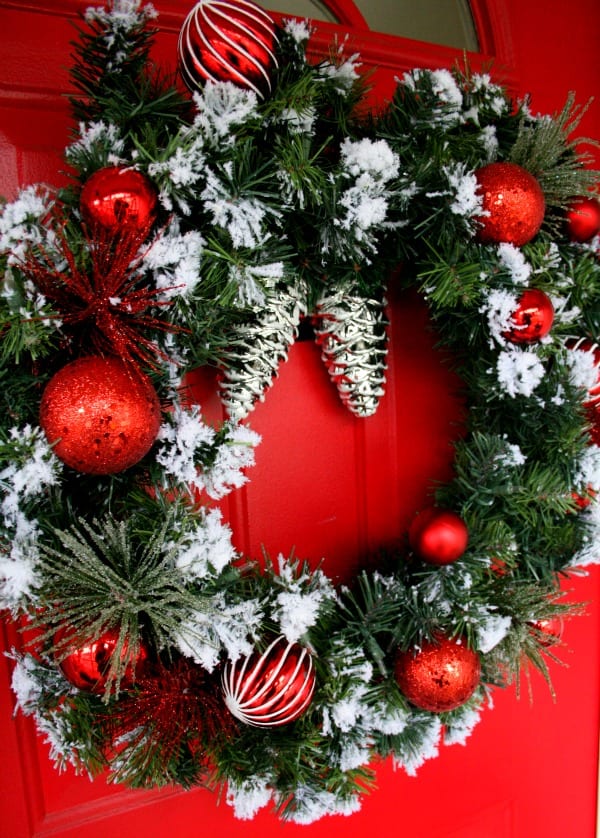 I also found 2 Nut Crackers. I thought they'd look kinda cute on my porch. And filling my planters with their shatter free ornaments seemed like the perfect idea. We'll be adding an evergreen garland around the door where the lights are.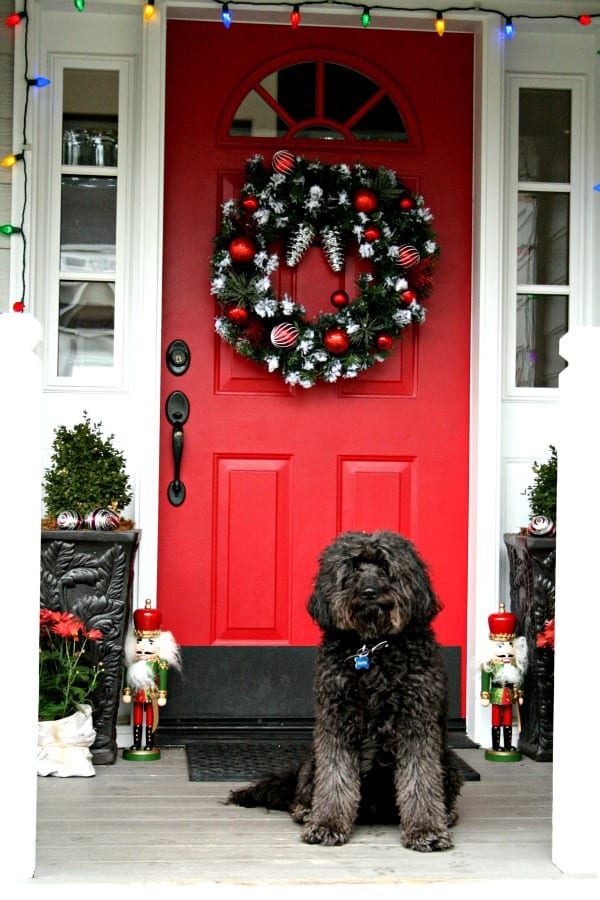 I love the traditional look of a garland trimmed door. Cute Maybelline had to get in on the decorating. (She's a labradoodle and she's perfect)
(looking at my wreath, it's a bit catty whompis……but it's bendable, so I can reposition it anyway I need)
I grabbed 2 smaller wreaths for my chairs. They come in a pack of two! Not very functional, but it's cute! And no one sits there anyway in the winter.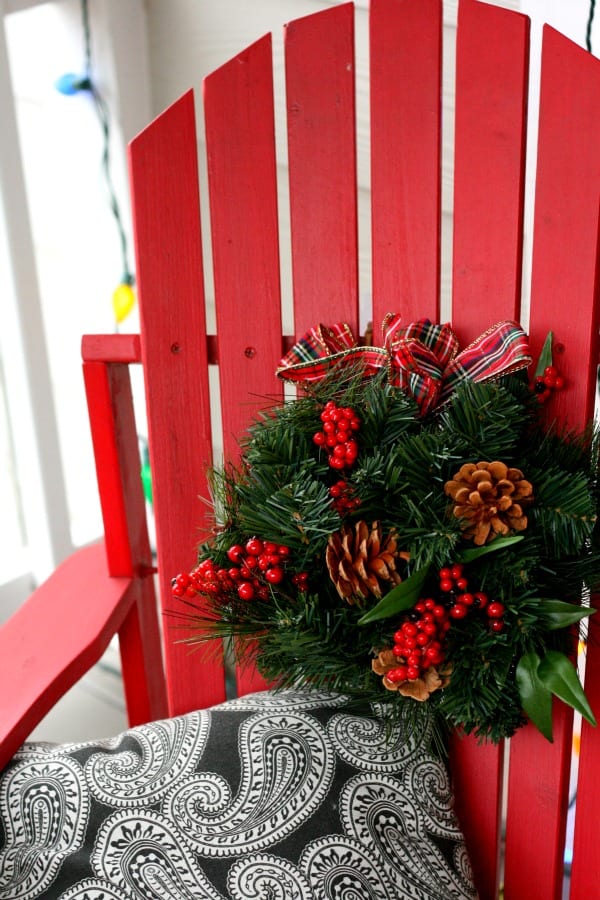 My Favorite part is hanging a wreath on the gate my husband made for me. Red Berry Wreath…….never goes out of style. Nice pop of color. And there's that darling pup again, she thinks I'm going to take her in the back yard to throw the ball.
I picked up all my outdoor holiday items at Lowes. They've got a large selection and it sure made it simple for me!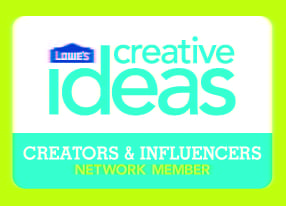 Have you signed up for the Lowe's Creative Ideas Magazine? It's free and it always has great ideas.