It's slow cooker Sunday and I made the perfect Slow Cooker Baked Beans that are the perfect BBQ side dish for BBQ season. Similar to my Crockpot BBQ Baked Beans recipe, these slow cooker baked beans were delicious with a little bit of a tang.
Slow Cooker Baked Beans
We've been having amazing weather for the PNW. In the high 70s, full of sun…….we hardly know how to act.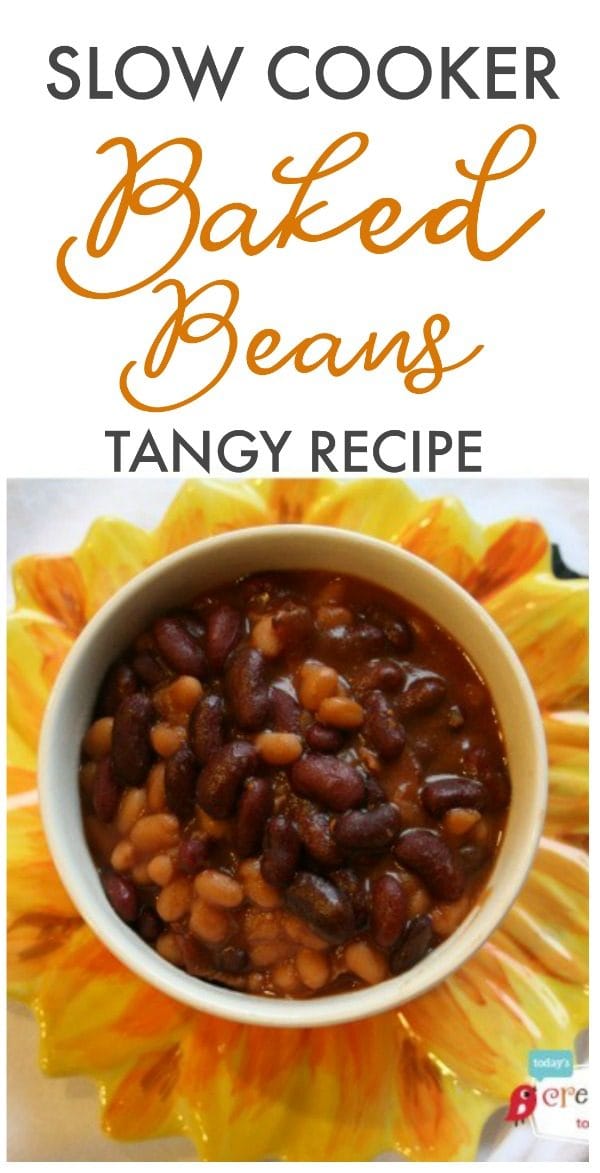 If it's nice, my husband is all about BBQing. I think it's really because he likes to eat meat……like ribs. I'm not much a rib eater…..I just can't eat food off the bone like that, because I'm so dainty. He thought if he picked up boneless pork ribs, I'd be just as excited as he was and make all the side dishes needed for a BBQ meal. (Here's a great recipe for Crockpot Beer Braised Short Ribs.)
Well, I wasn't that excited, but I knew if I made side dishes I liked, then I'd have something yummy eat. The pork ribs were ok…..he loved them and that's what matters. The beans, however, were delicious! I also made a yummy macaroni salad that I'll share soon and we grilled asparagus. My Crockpot Mac & Cheese would have been another great side if I wasn't having the macaroni salad and if I had another crockpot. For dessert, I made Brownies from a box and added a cream cheese filling. I would have made my crockpot Blackberry cobbler, but once again……..I only have one crockpot. I may have to go buy another one.
Then we laid around in a food coma and watched 2 movies.
These baked beans are the perfect compliment for any picnic or BBQ. Since they're done in the crockpot, they don't take up space on your stove or heat up the kitchen. Low maintenance and easy to transport if needed! The best kind of cooking. I LOVE using my crockpot because it's SO easy and usually you just dump a bunch of stuff in and ta-da! ……..you magically have a meal. It's the closest I'll ever come to having a cook.
HOW TO MAKE SLOW COOKER BAKED BEANS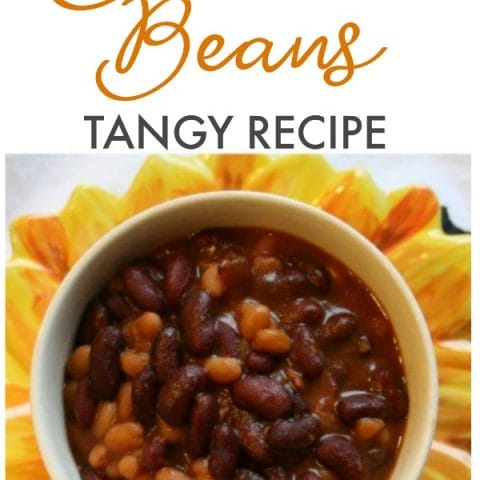 Slow Cooker Baked Beans
Yield: 6
Prep Time: 10 minutes
Cook Time: 4 hours
Total Time: 4 hours 10 minutes
Slow cooked, easy to make baked beans for the perfect BBQ side dish.
Ingredients
1/2 lb crispy bacon
1 clove garlic or 1 teaspoon crushed garlic
1/2 onion or 1 tablespoon onion flakes
2 tablespoons brown sugar
2 tablespoons mustard
1/2 cup BBQ sauce
1/2 teaspoon salt
2 tablespoons molasses
1/2 teaspoon chili powder
1/2 teaspoon pepper
2 cans kidney beans
2 cans pork and beans
Instructions
Fry your bacon until crispy - set aside
Saute garlic and onion in the bacon grease or olive oil
Mix brown sugar, mustard, bbq sauce, salt, pepper, chili powder and molasses in a small bowl.
Add the bacon and garlic/onions to your sauce mix
Pour pork and beans into your crock - do not drain
Drain your kidney beans and place in crock
Pour your sauce mixture into the crock
Stir and cook on high for 1-2 hours or Low for 4-6 hours.
Notes
Variations: Add 1/2 lb cooked ground beef or turkey.
CAN SLOW COOKER BAKED BEANS BE MADE ON THE STOVETOP?
Yes, of course! Follow the same directions in a large pot or dutch oven. Bring to a simmering boil and reduce heat to a simmer for an hour or so. Add water if it boils down too much.
---
Easy Crockpot Recipes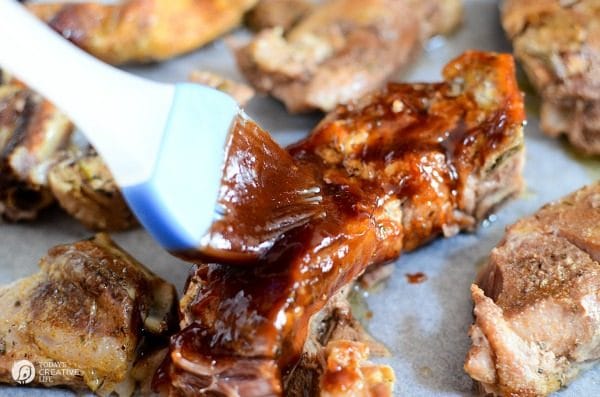 Slow Cooker Country Ribs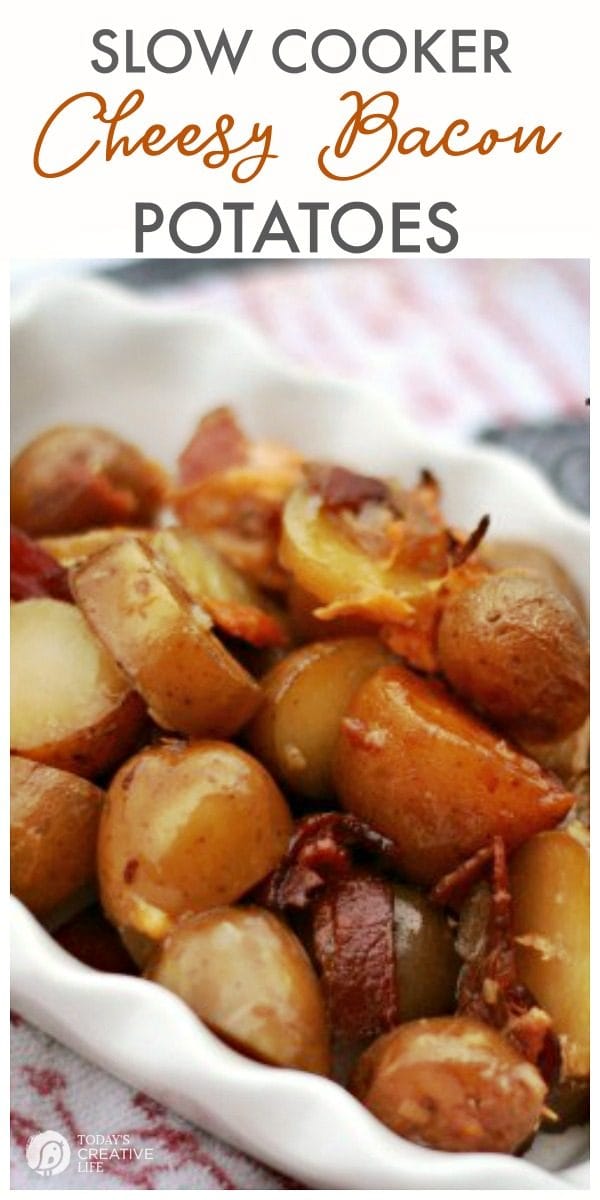 Crockpot Cheesy Bacon Potatoes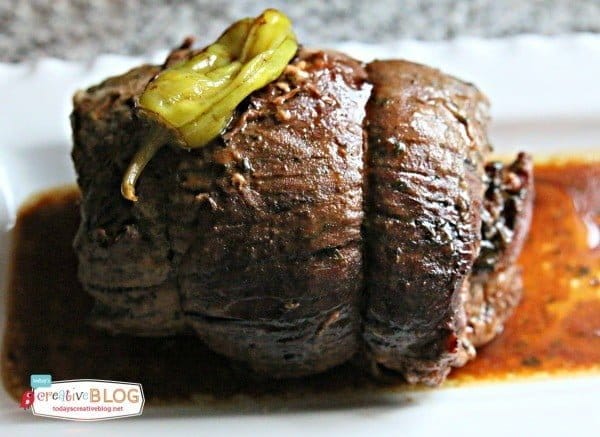 Slow Cooker Mississippi Pot Roast