This Slow Cooker Hot Mulled Cider is the perfect fall drink for so many occasions! It's warm, aromatic and ready for as long as you need it. Both kids and adults love it and if adults want to, they can spike it with a bit of rum.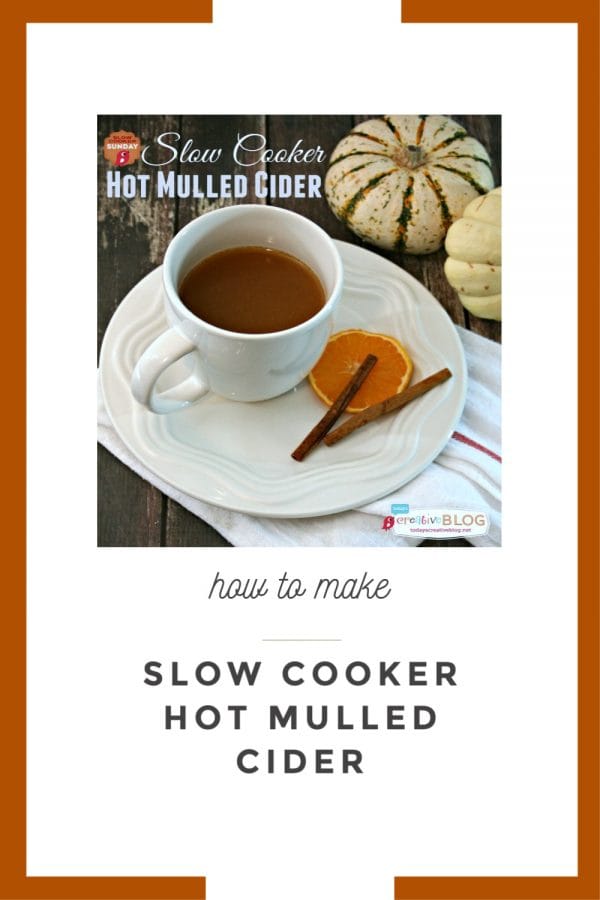 Slow Cooker Hot Mulled Cider
I remember making this for Halloween one year and passing out cups to the parents who were out with their little ones.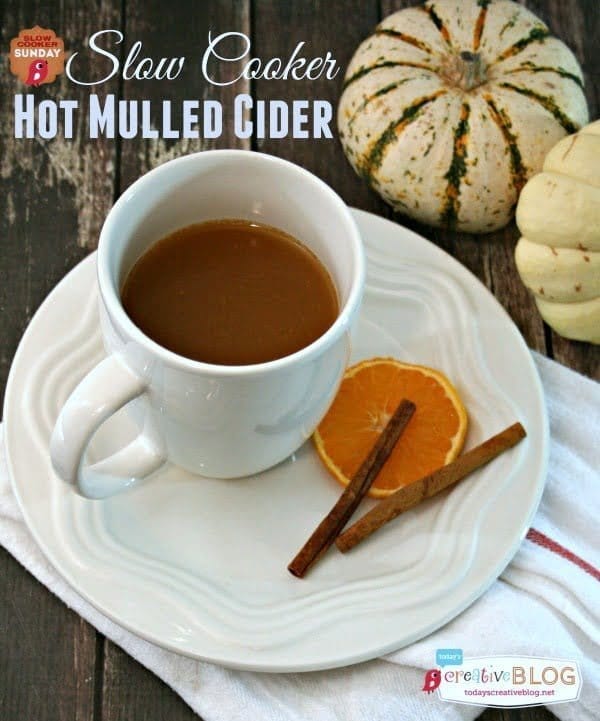 Hot Mulled Apple Cider is great for sporting events too. Make it the night before and just pour it into your thermos to take along to any tailgater or soccer game.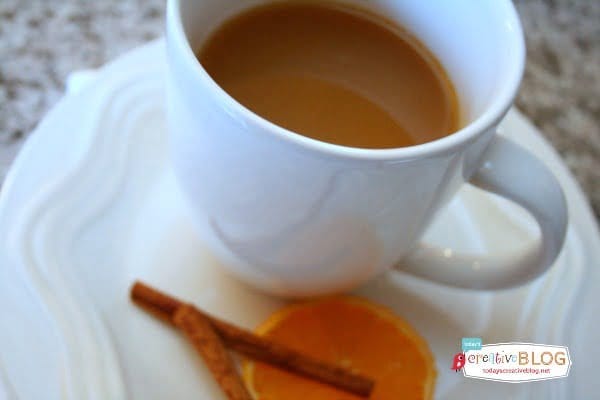 It's always nice to have a hot cup of something wonderful to keep your hands warm too.
If you're serving it at home, of course, this can also be made on the stovetop, but it's so nice to have it in the crockpot so people can easily help themselves and it stays warm all night.
Be ready for your house to smell like autumn! You'll feel so warm, cozy and happy!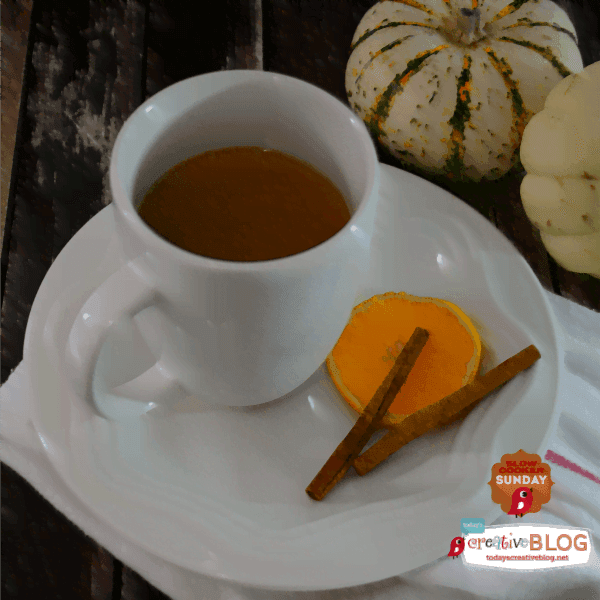 Sipping on a hot mulled cider screams fall doesn't it? I'd say it's the perfect beverage between late September through well past Christmas. Great for holiday parties for sure! And it's super easy, making it less stressful for you, the hostess.
How to Make Hot Apple Cider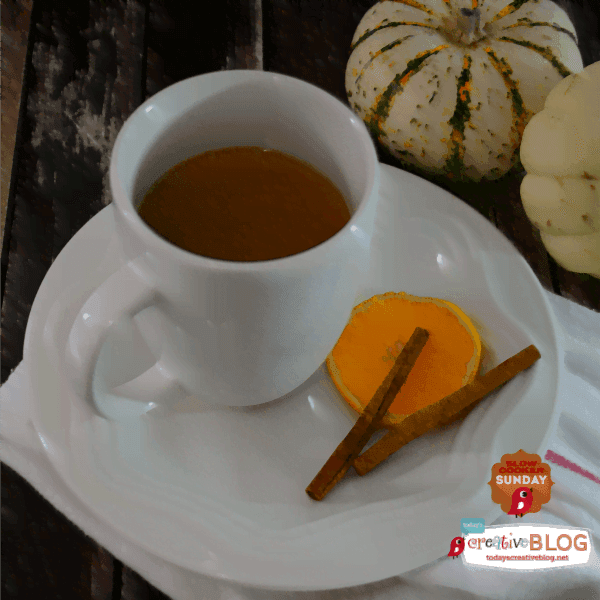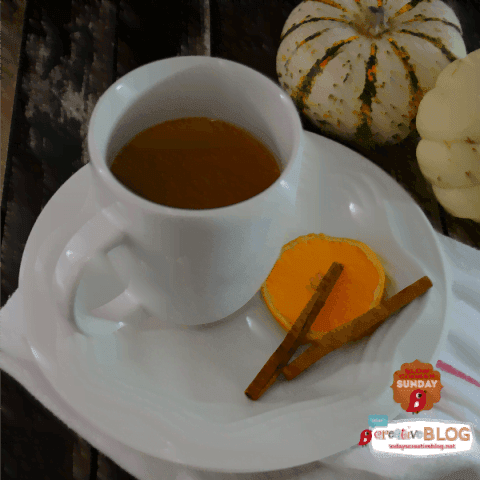 Slow Cooker Hot Mulled Cider
Yield: 12
Prep Time: 5 minutes
Cook Time: 2 hours
Total Time: 2 hours 5 minutes
Ingredients
1/2 cup brown sugar
2 quarts apple cider or juice
1 teaspoon whole allspice
1 1/2 teaspoons whole cloves
2 sticks of cinnamon
1 orange sliced in slices
Instructions
Place all the ingredients into your crock pot.I use a tea strainer to put all the spices into, but you can tie them up in a cheesecloth. You can put them in loose, but you'll need to strain it as you ladle into each mug. I've done it this way too and just placed a fine mesh strainer over each mug as I poured.
Cover and set on LOW for 2-8 hours. Ladle into mugs when ready.
Notes
Options: Add whipped cream to the top and drizzle a bit of caramel sauce over the whipped cream.
Adults may want to add a little rum.
All my
Slow Cooker Sunday recipes are listed here.
If you're looking for easy dinner ideas, you HAVE to make the Copy Cat Cafe Rio Chicken and if you have meat lovers in your home, then the Crockpot Mississippi Roast is a pleaser.
Follow my Crockpot and Slow Cooker Pinterest Board.
Follow Kim Demmon (today's creative blog)'s board Crockpot & Slow Cooker Recipes on Pinterest.


Got a slow cooker recipe I need to know about? Please share! Just shoot me an email at [email protected]