Living in a rental or apartment doesn't mean you can't make it yours. I'm sharing several Small Apartment Decorating Ideas as part of my Stylish Apartment Living Series with Katie Harris. Looking at Katie's photos of her tiny apartment, you'd never know it was small or a rental. She has mastered the ability to bring style and creativity to her space with all her small apartment decorating ideas. It comes as no shock that Katie makes her living as a magazine photographer. Minnesota is her home, but she's looking for photography work for the few weeks in the spring she's in Arizona. If you're looking for a fabulous photographer with a great eye, head on over to her site, Creole Wisdom and gather her contact information.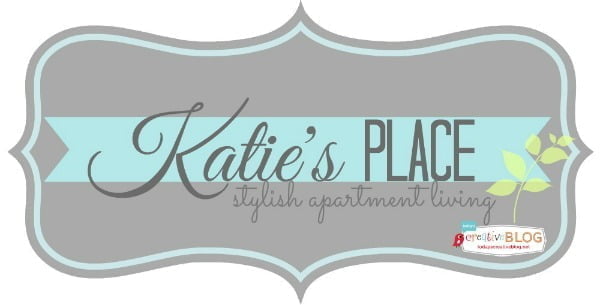 The past few weeks, Katie has taken us inside her stylish apartment. Part. 1 is a quick sample of her warm style. Part.2 shows how to decorate a small living room. Part.3 shares how to decorate a small bathroom.
Today is how she decorates her small hallway and how it commands it's own attention! I especially love the striped wall and you won't believe what she used!
Enjoy!

Small Apartment Decorating Ideas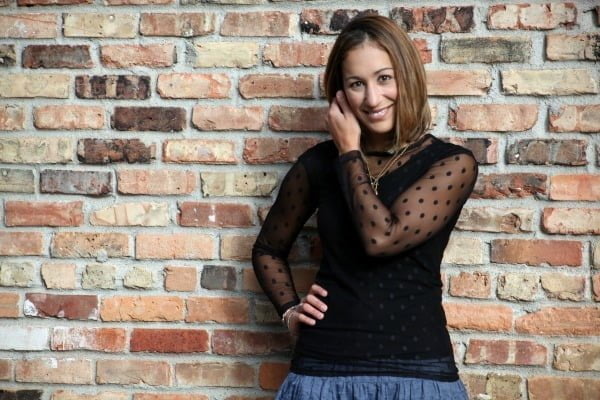 How to Decorate a Small Hallway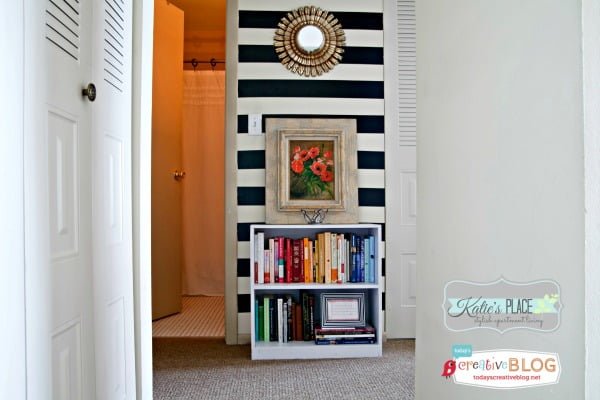 I love the trend of striped walls, but what's a renter to do? Enter duck tape!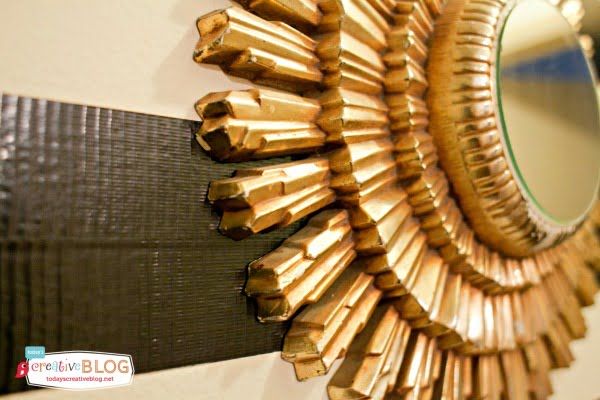 One weekend morning, bored out of my mind, I carefully added rows of black tape to create a striped effect. I love that it adds drama to a normally dull space. The artwork and mirror are vintage and the bookshelf a hand-me-down. Now days I purchase most of my books via the Kindle app on my iPhone, but I still keep a few in print and love lending them out. A few of my favorite authors are Shauna Niequist and Emily Giffin.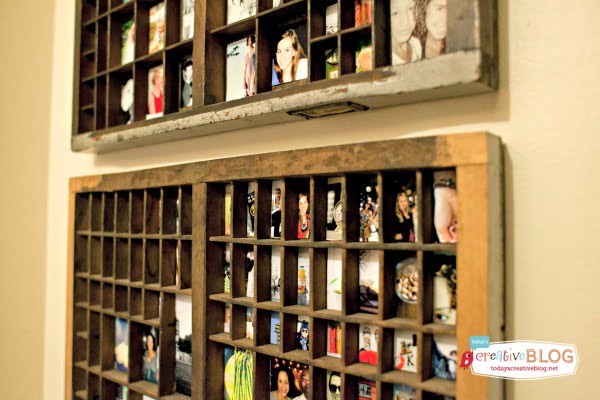 Another conversation starter when people come over are these two letterpress trays turned photo frames. I found both of them separately and filled them in 2009 and 2011.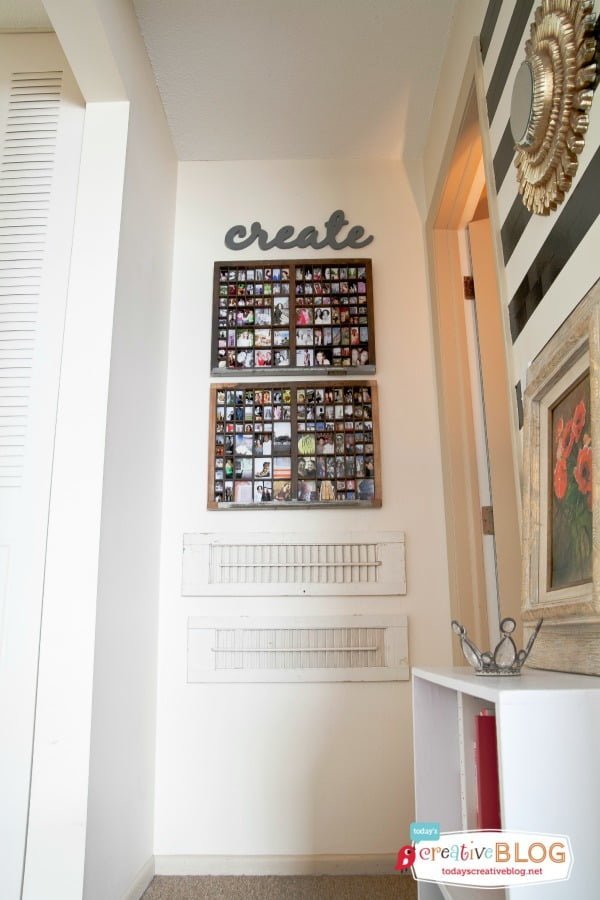 The best part is that they allow me to display many photos without taking up much space, but I'm not sure if I'm up for such a time consuming project like that again. I tell everyone it's a whole bottle of wine DIY project!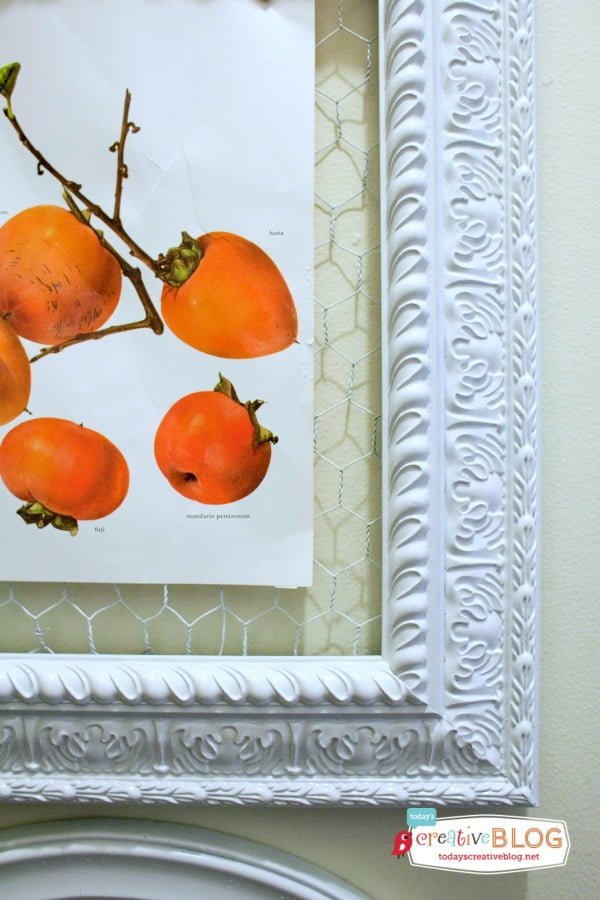 These white frames filled with spray painted chicken wire are my version of a bulletin board. Right now I don't keep anything exciting up there, but I am hoping to re-work this section a bit come the New Year.

Did you get any great ideas? I'd love to hear what you think and I know Katie would too. To visit Katie's site, head to Creole Wisdom. To leave a comment, just click on "Comments" at the top of the post.
Sources: duck tape: Target | mirror, artwork, shutters, and letter press
trays: vintage | painted "create" sign: JoAnne Fabrics | large chicken
wire frame: Hobby Lobby | remaining frames: thrifted
Get Katie's Look.