Entertaining made easy! It doesn't have to be fancy to be perfect! I have always wanted to create a fun S'Mores and Hot Cocoa Bonfire Backyard Party for my son and his friends.
So when my challenge this month as a Better Homes and Gardens blogger, was to incorporate easy entertaining and the fall season, I jumped at the chance.
S'Mores and Hot Cocoa Bonfire Backyard Party
Planning a Backyard Bonfire Party
I already had one of the BHG Fire Pits, so I was pretty much ready!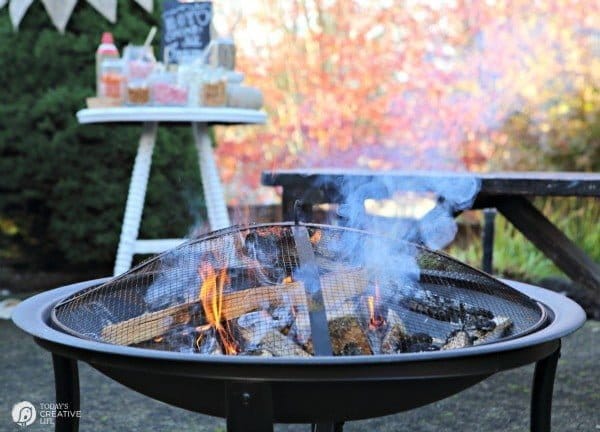 I ran to Walmart (your BHG headquarters) and grabbed a variety of the Fall fleece throws, a couple of their bamboo trays, a burlap natural table runner, a few coffee mugs and then, of course, all the supplies for making S'Mores and Hot Cocoa. I ended up making a delicious Crock Pot Hot Chocolate that is to DIE FOR!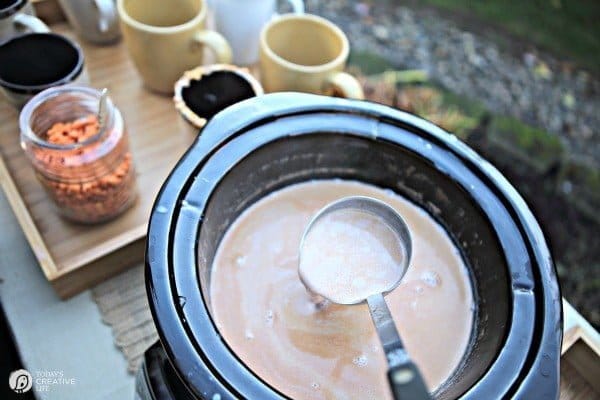 I needed to work fast in between Pacific NW rain, so I called my girlfriend Anna to come help me. She's so creative and a great photographer and is always offering to come play!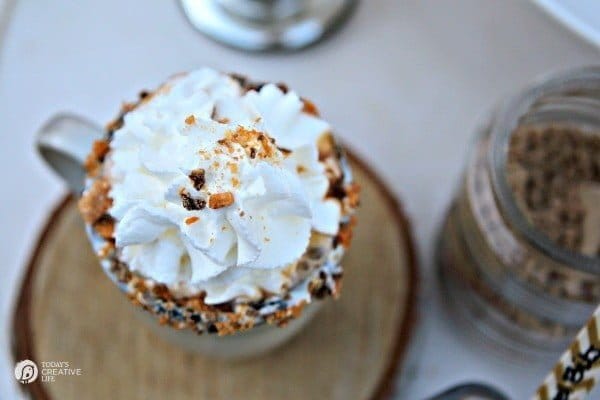 Thankfully, we ended up having gorgeous weather! It was the perfect autumn day with a chill in the air, making it just the kind of weather that bonfires in a fire pit are made for! The only day that was rain free all week!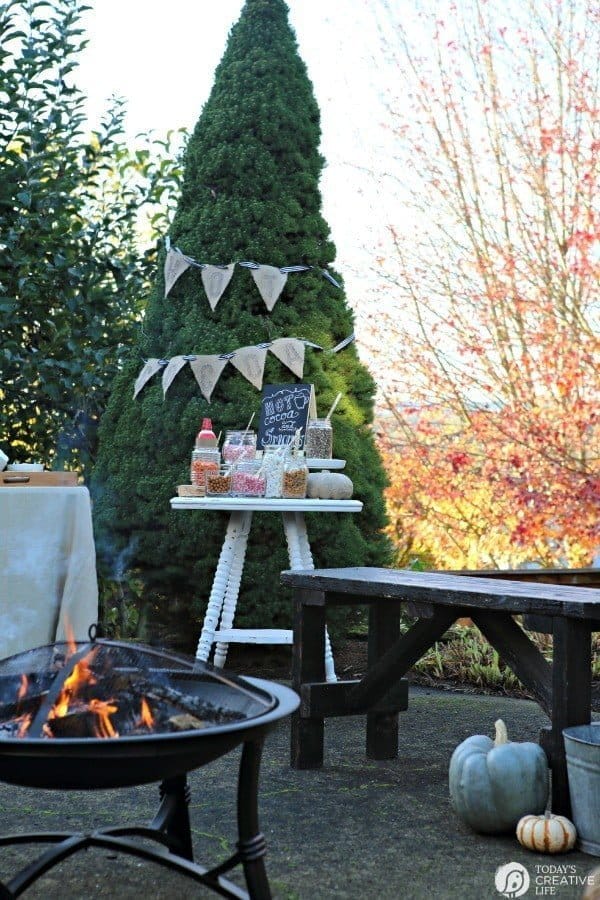 We gathered all the Better Homes and Gardens stuff I bought, and shopped my own home for any other items we may need and quickly threw it together in an afternoon.
It doesn't have to be fancy to be perfect!
Especially since I knew it would be mostly boys…. I wanted to keep it as rustic as I could.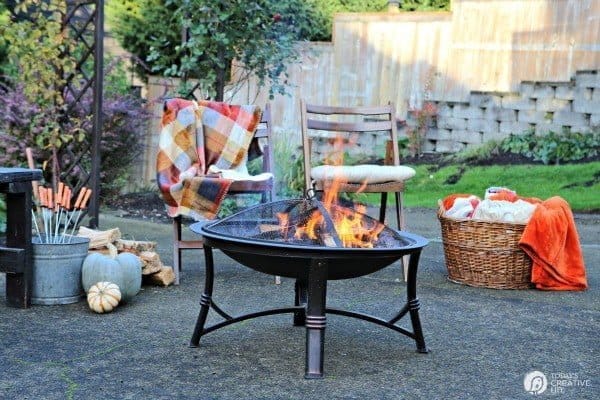 Throws & Blankets
Like so many, I'm totally crushing on anything plaid. I've always loved plaid, so now that it's everywhere, nothing makes my decorating self more happy!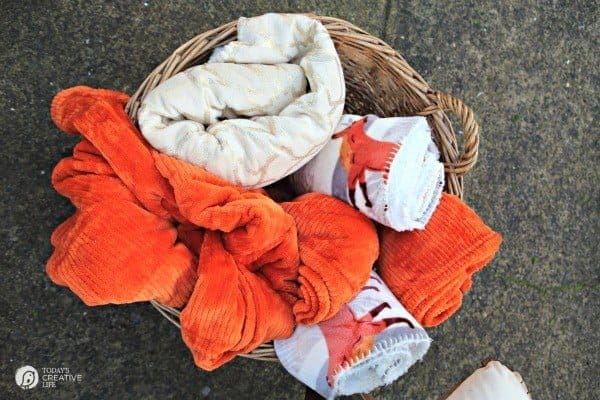 I found a variety of the softest throws for under $8 and $15! Serious! A few plaids, a few solids and I couldn't resist the one with the shiny gold design.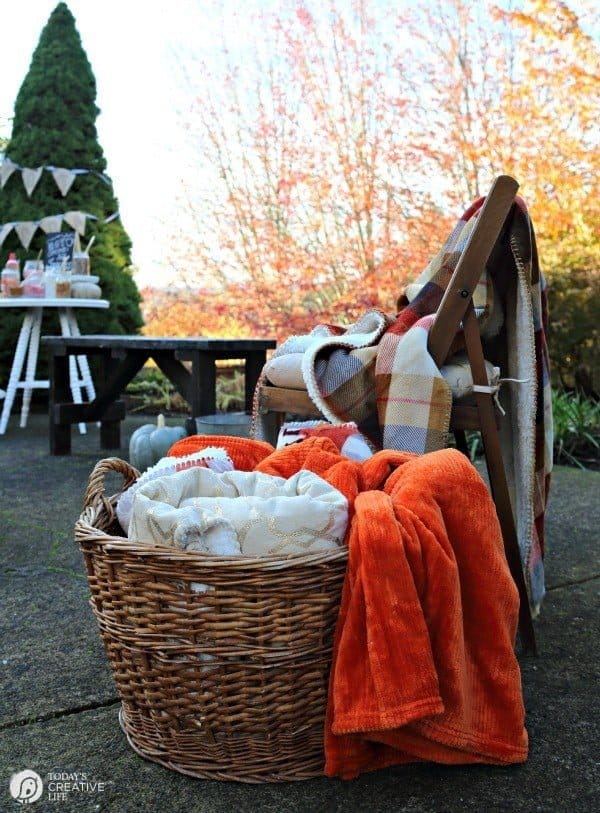 They are perfect for indoor, or outdoor events. I love how they look stuffed in my great grandmother's 100+-year-old basket.
Simple Food & Accessories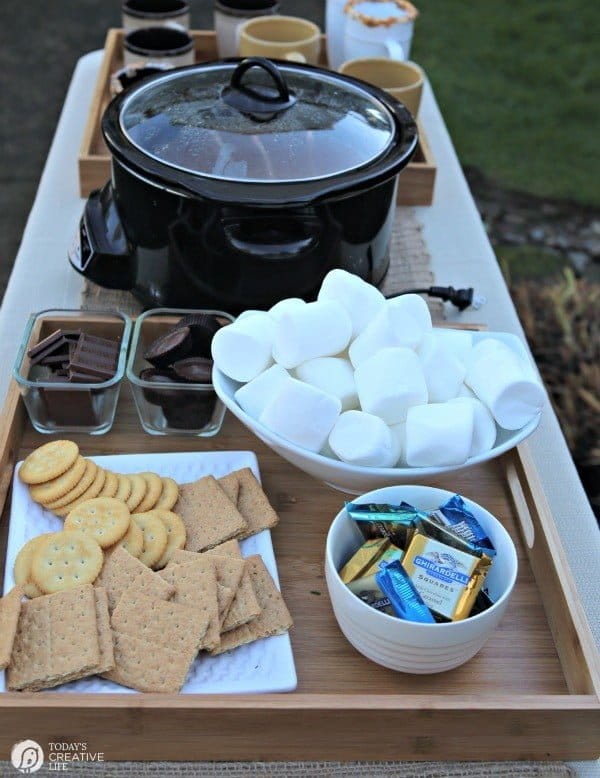 The simple bamboo trays were the perfect size to arrange the mugs and the S'More ingredients. I had a variety of BHG mugs that I decided to dip in white chocolate and crushed butterfinger.
Oh, my! They were perfect for drinking hot cocoa from. It's a great way to add a little extra attention to detail that's also really simple.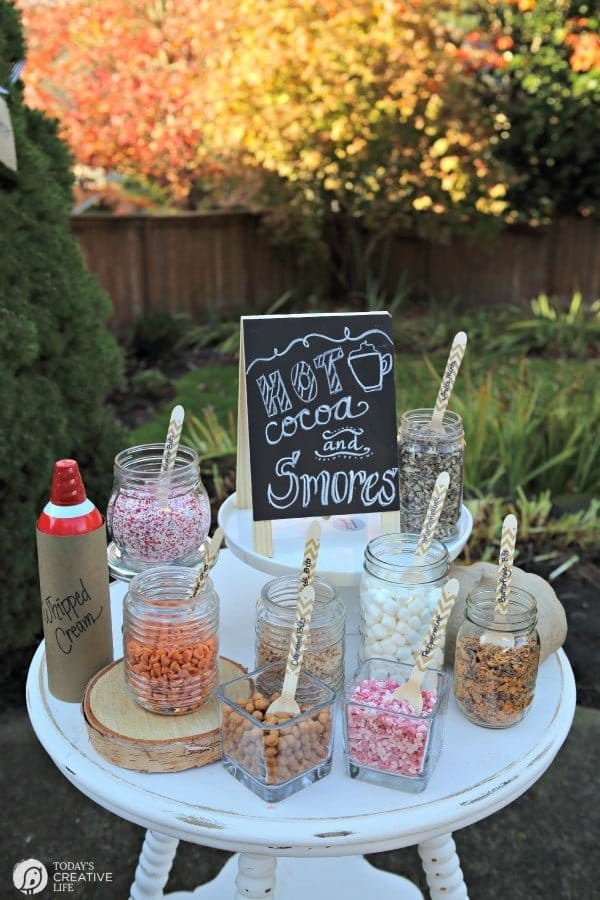 I offered a few toppings for their hot chocolate and S'Mores. Caramel bits, peppermint chips, crushed candy cane, crushed butterfinger, pumpkin chips, toffee chips, Andes Mint chips, marshmallows and whipped cream.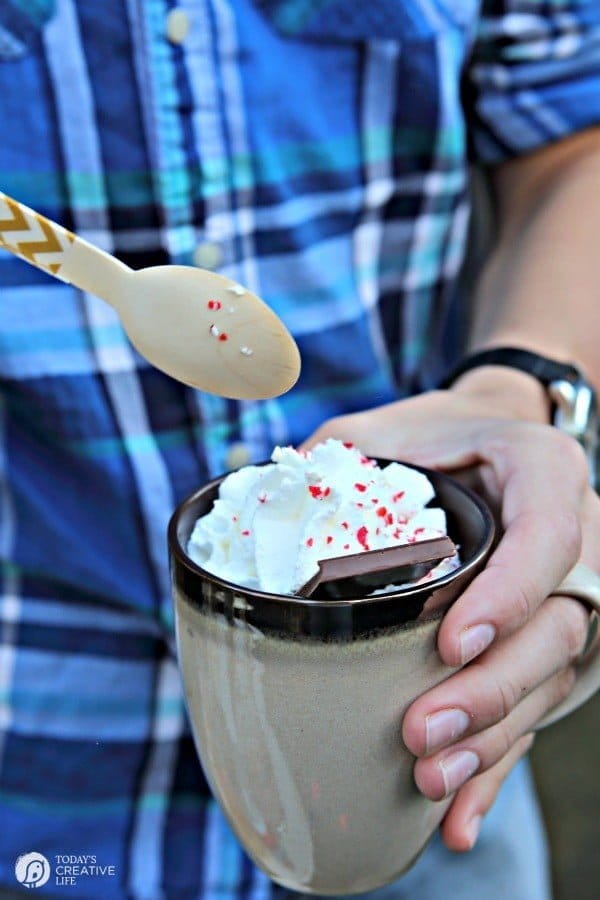 Probably a little overkill, but I couldn't stop myself. If you're going to have a S'More Party, you gotta go all out!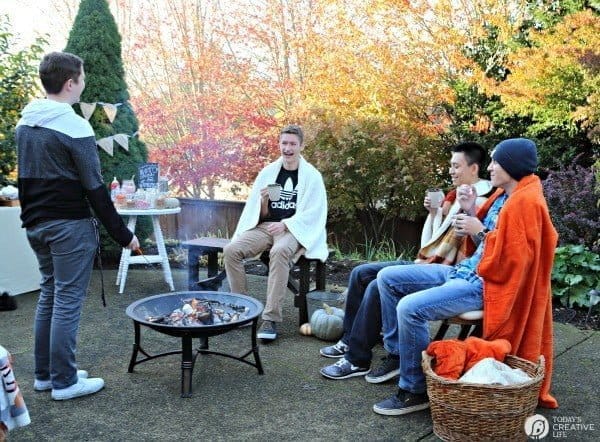 As kids started showing up, we started snapping photos! They're all such good sports.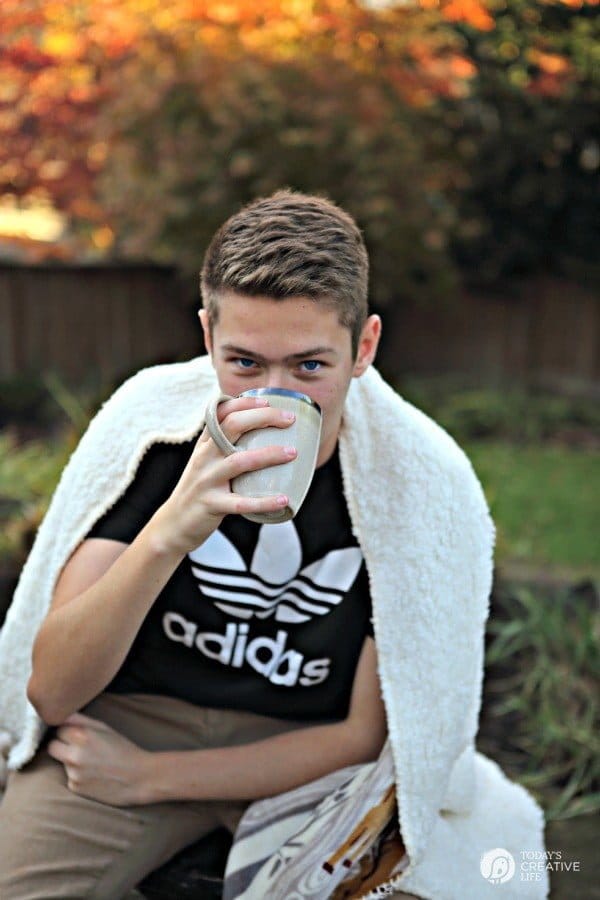 My gorgeous son and his darling friend he's had since pre-school.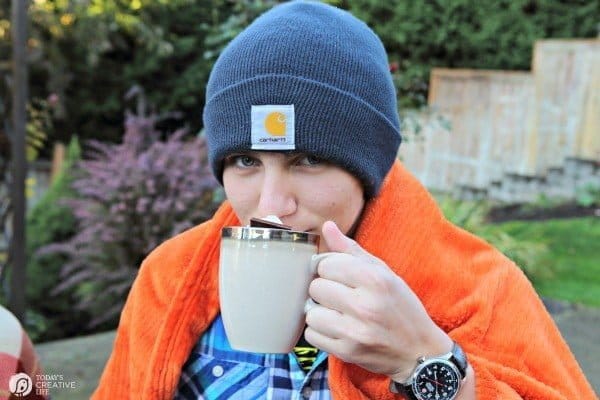 Then there's that one kid. The one that always makes you laugh.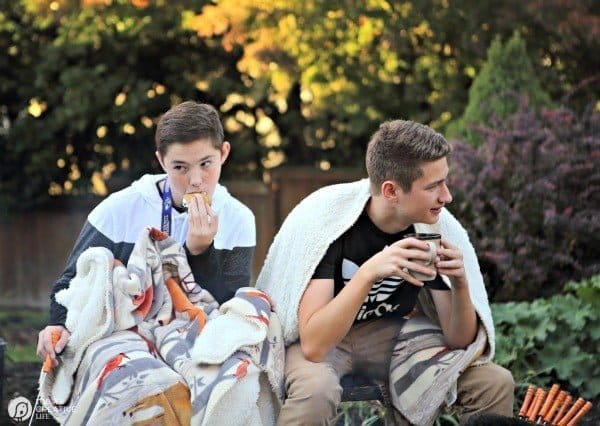 His mom used to own a scrapbook store…….. the kid knows how to pose for the camera. Heck, they're all pretty good at it!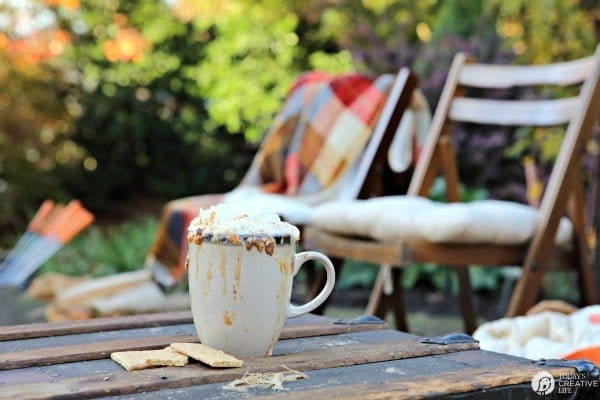 Who's ready for a warm cup of hot chocolate and a delicious S'More?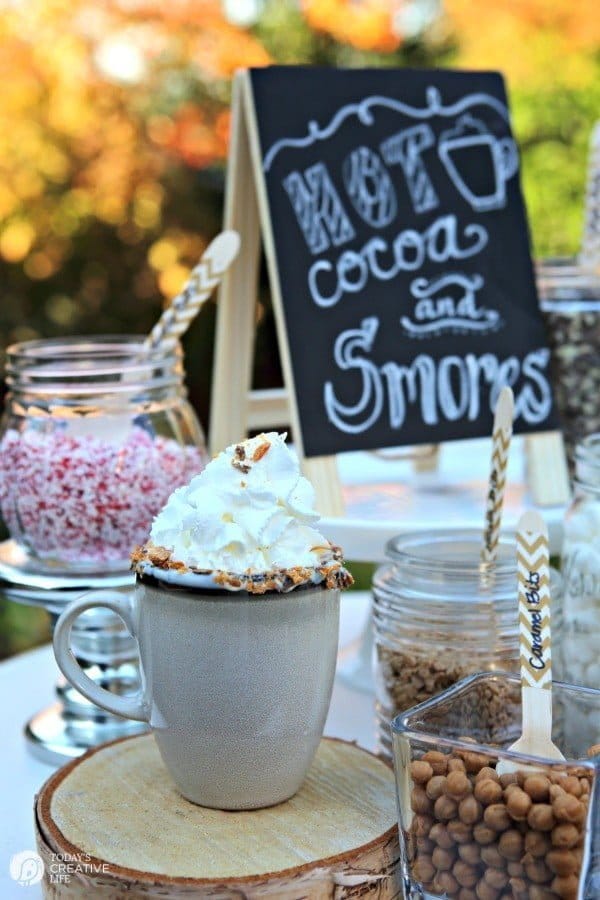 Miss Mabie is plum tuckered out.
Find all your seasonal Better Homes and Gardens items at your local Walmart. Remember….. if you can't find it in the store, order it off Walmart.com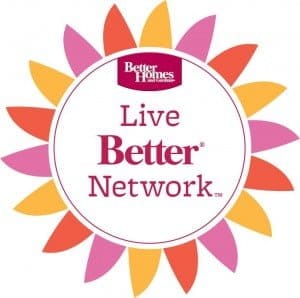 This post is sponsored by Better Homes and Gardens – I am compensated for my time and materials. All opinions are 100% mine.