Welcome to TCB Celebrate Summer Series where I'll be sharing a few amazing guest bloggers. I'm drooling over what Liz prepped for you all. This S'Mores Bar Buffet looks amazing! S'More Parties are so easy to put together!

I love how S'more Bar Buffets can all have their own personality! I threw together a fun S'Mores and Hot Chocolate Bonfire party of my son and his friends, which has a complete different look. It doesn't have to be fancy!d
---
S'Mores Bar Buffet
Summer is here…lazy days, trips to the beach and gathering around the fire to enjoy S'Mores! Everyone loves S'mores – ooey, gooey toasted marshmallow sandwiched between graham crackers with dripping melted chocolate – so why not take it up a notch and offer a S'Mores Buffet!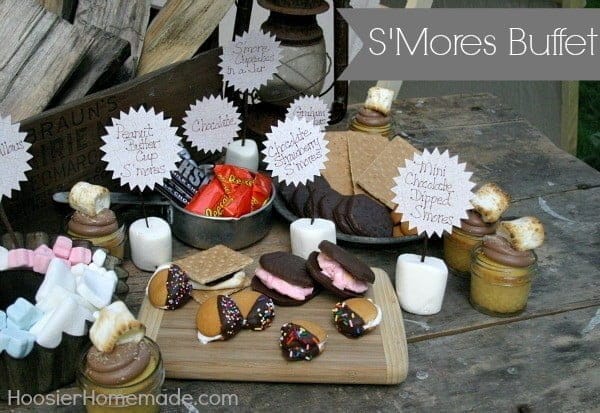 Hey there Today's Creative Blog fans, Liz here from Hoosier Homemade! I am thrilled to be sharing our S'Mores Bar Buffet with you today! Over at Hoosier Homemade, we love sharing ways to help you be a hero to your family!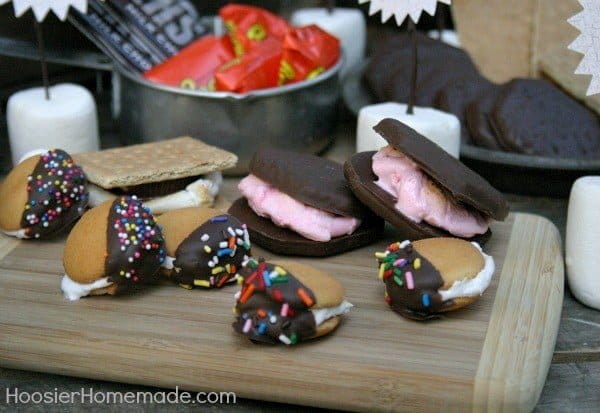 To the traditional S'Mores line up, we have added the ingredients for three S'mores, Chocolate Dipped that combine Nilla wafers and marshmallows into a sandwich then dipped in chocolate and sprinkles added. Chocolate Strawberry, the simple combination of graham crackers with a fudge cover and strawberry marshmallows. And for the chocolate and peanut butter lovers in the group, there's the PB Cup S'mores, a delightful blend of Reese's cup and graham cracker with the gooey marshmallow.
How to Make S'Mores
Affiliate links for products listed are for your convenience only. This cost you nothing extra. If you happen to purchase anything as a result of clicking, TCL will receive a small percentage. Thank you for your support. This allows me to continue to offer you free content.
Ingredients
Mini Chocolate Dipped S'Mores
Toast up marshmallows between two Nilla wafers and dip in melted chocolate, add a few sprinkles for color
Chocolate Strawberry S'mores
Sandwich a toasted marshmallow between two fudge covered grahams
Peanut Butter Cup S'mores
Toast marshmallow and sandwich between each graham cracker with a PB cup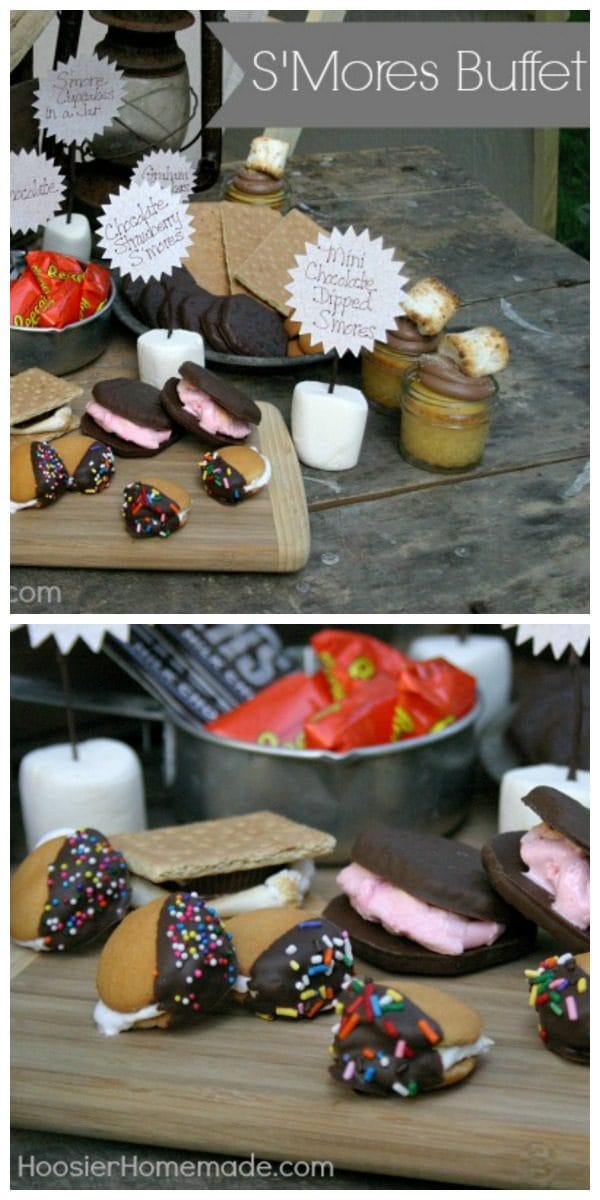 Looking for more Summer treats? We love sharing…
Homemade Snow Cones // Easy 4th of July Cupcakes // No Bake Cheesecake Trifles
Special thanks to Kim for having me! Pop on over and say hello or you can find me on Pinterest, Facebook, Twitter, Instagram and on my other blog Pocket Change Gourmet!
---
More Party Ideas
S'More and Hot Chocolate Bonfire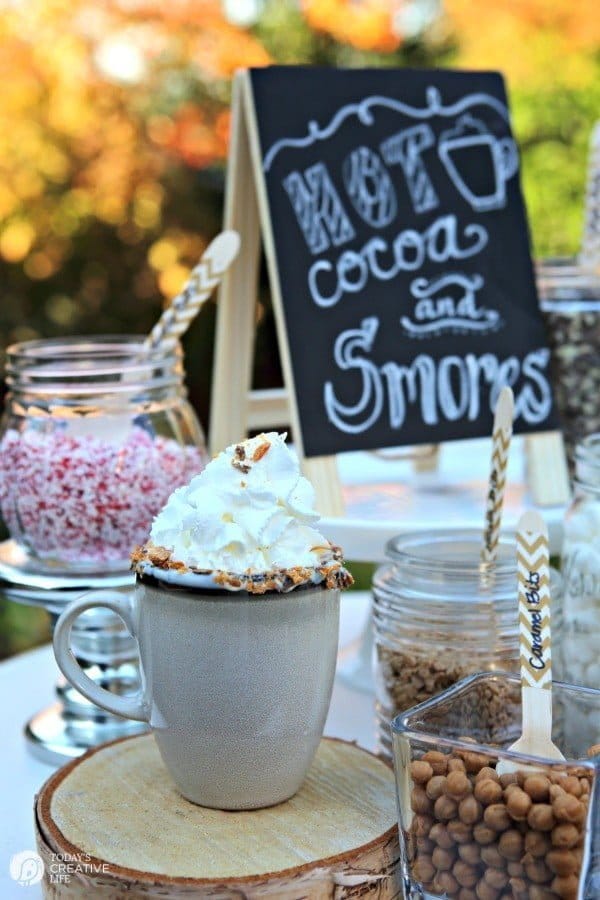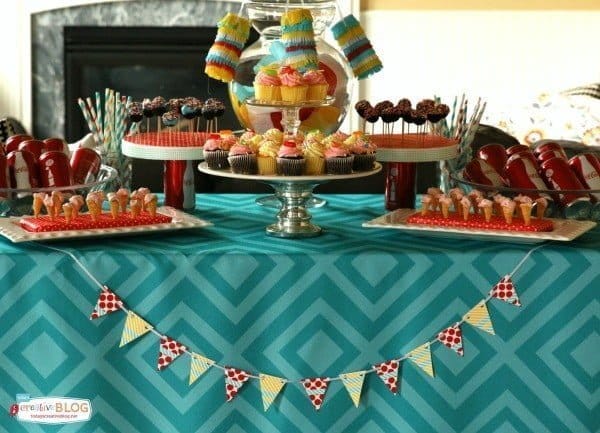 Throwing a Mini Birthday Party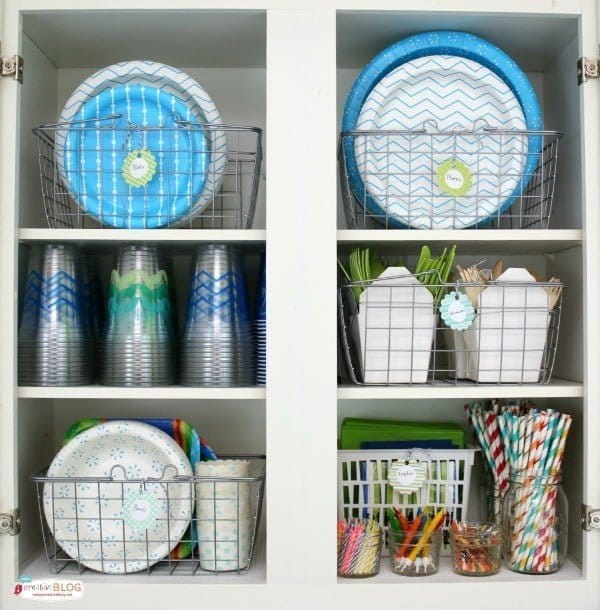 Party Pantry for Party Supplies