You'll be amazed by our Spring Yard Before and After!
Our yard was looking pretty sorry. (See our spring yard progress here too!)
We had torn out all the front bed plants last fall and knew we needed to re-landscape it come spring.
Spring Yard Before and After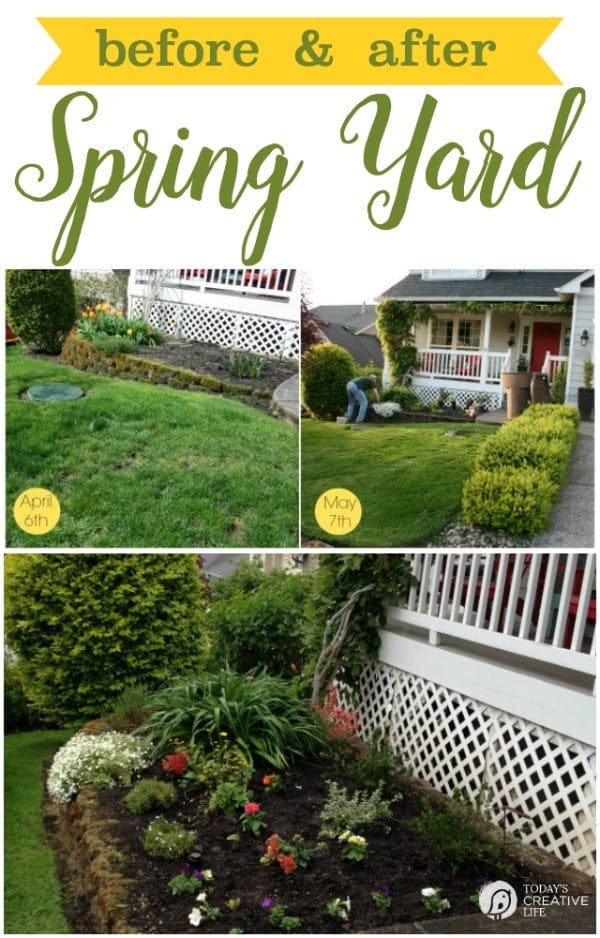 Because we live in the PNW, our yard gets its fair share of moss, clover, and crabgrass……and weeds. And because we have a dog who prefers the front yard, it means all the other dogs in the neighborhood do too….resulting in a LOT of dead spots.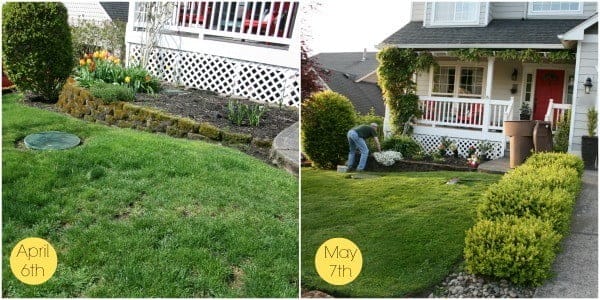 We started using the Spectracide products on April 6th (2014), just one month ago and the progress is coming along. The grass is filling in, the weeds are going away and the beds are looking healthier. We used the Spectracide® Weed Stop® for Lawns plus Crabgrass Killer Ready-to-Use. (It always works best for us when we use it before it rains and we are careful to keep animals and kids off for at least 24 hours.)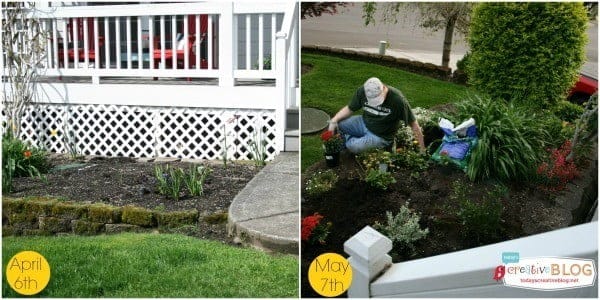 We continue to treat the rock beds and cracks with the Spectracide Weed and Grass Killer, which is really coming in handy and cutting down on the number of weeds or grass sprouting up.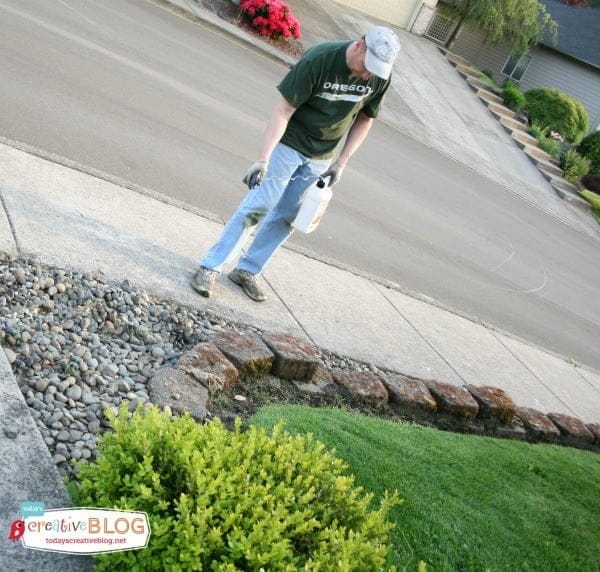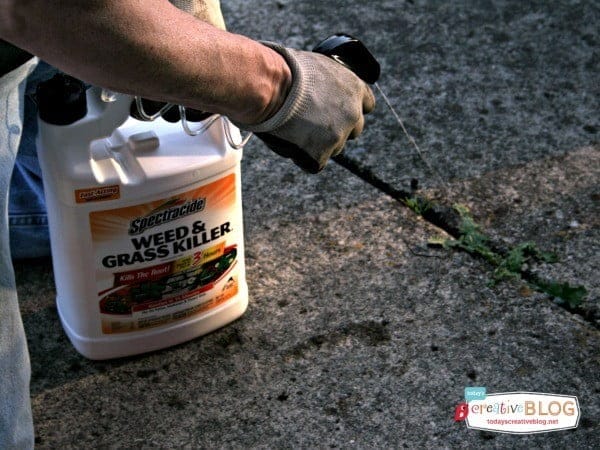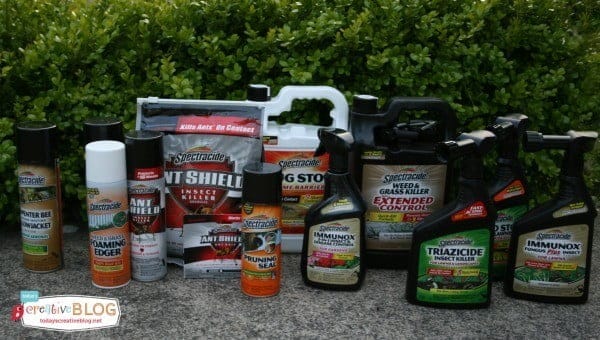 My husband is ecstatic with all the products Spectracide sent us. He loves working in the yard and takes it very seriously……as you can see.
It's going to look so nice when we're done and it's nice to know we have a head start.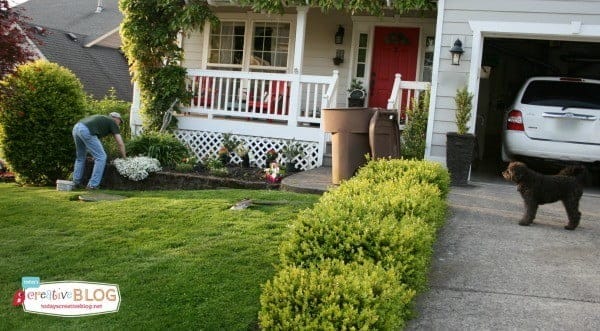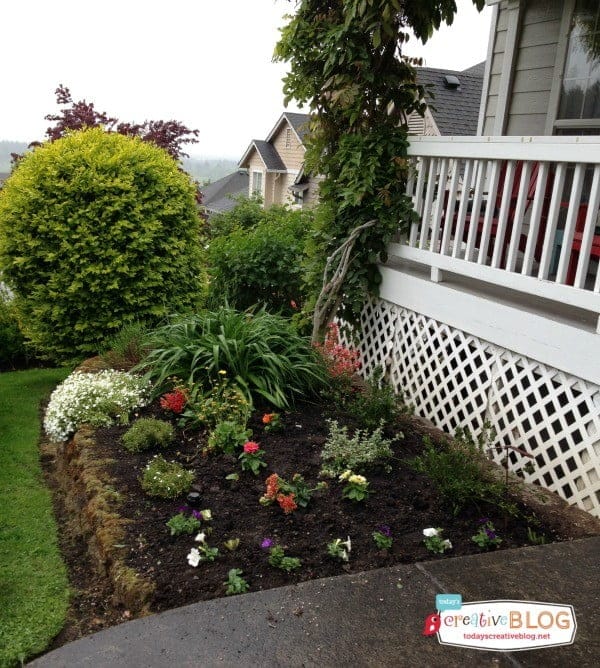 For more garden tips, check out How to Grow Tomatoes!
Or how to get those hard working hands clean!
This is a sponsored conversation written by me on behalf of Spectracide. The opinions and text are all mine.