Staying healthy during a pandemic has taken on a few new habits. With more data and scientific information over the past few months, we're learning to navigate our new normal on how to manage the risk and keep ourselves healthy.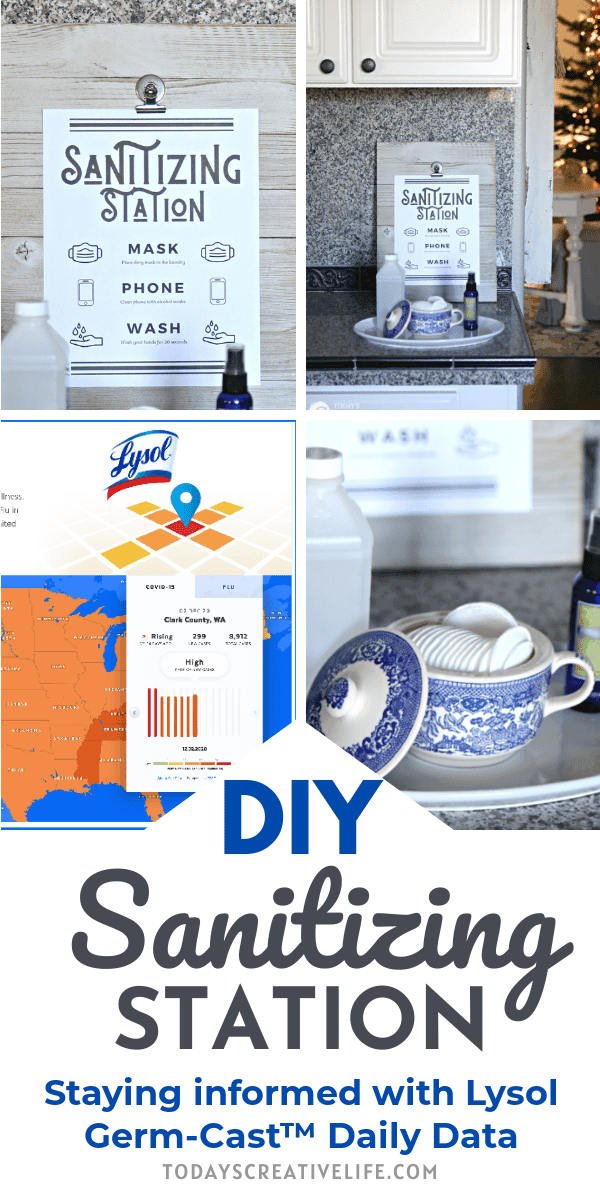 I'll be sharing 2 helpful and easy daily routines that we find very useful. They allow us to be safe and feel a sense of control in an unpredictable time. I am partnering with Lysol Germ Cast™, a tracking app that makes living in a pandemic a little easier.
Staying Informed with Lysol Germ Cast™ App
Lysol Germ-Cast™ is a free app and web plug-in that provides daily data on flu and COVID-19 incidence levels at the county level, as well as a three-week flu forecast.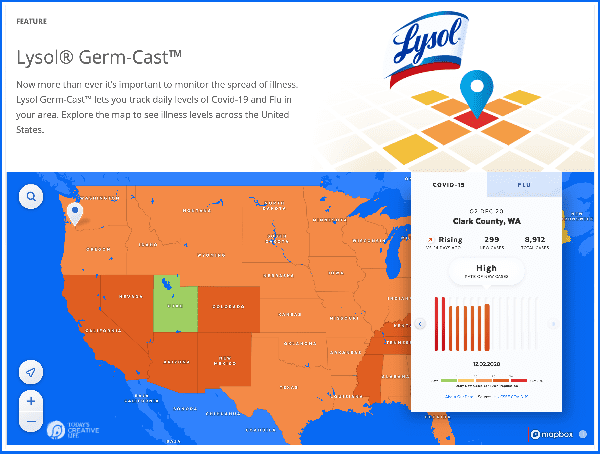 Tracking daily Covid-19 infections is now a part of our daily routine. This helps us determine the necessity of making appointments, whether my husband should head to the office, or possibly enjoying a meal outside at our favorite restaurant. Not only are we navigating our own risks, but we are also keeping tabs on our loved ones. We have a son in college, my mother-in-law lives in an independent living retirement community and my sister's family (her husband is a nurse) live in another state.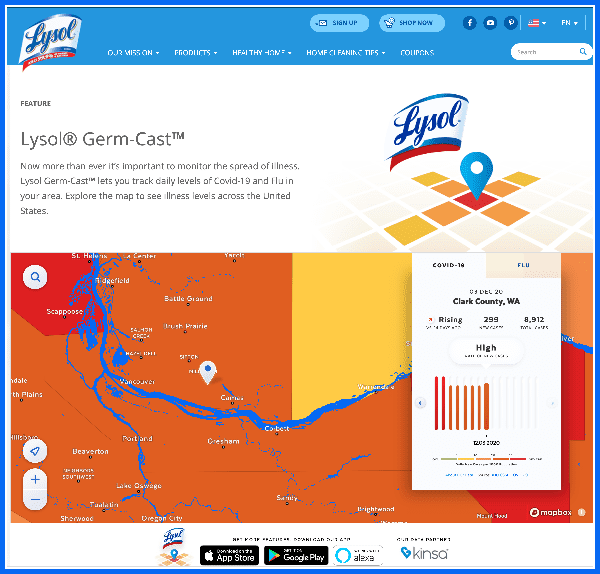 The Germ-Cast App allows me to quickly check the spread of illness and rate of new cases in our area, and theirs. I can also check the past 20 days or so to see trends.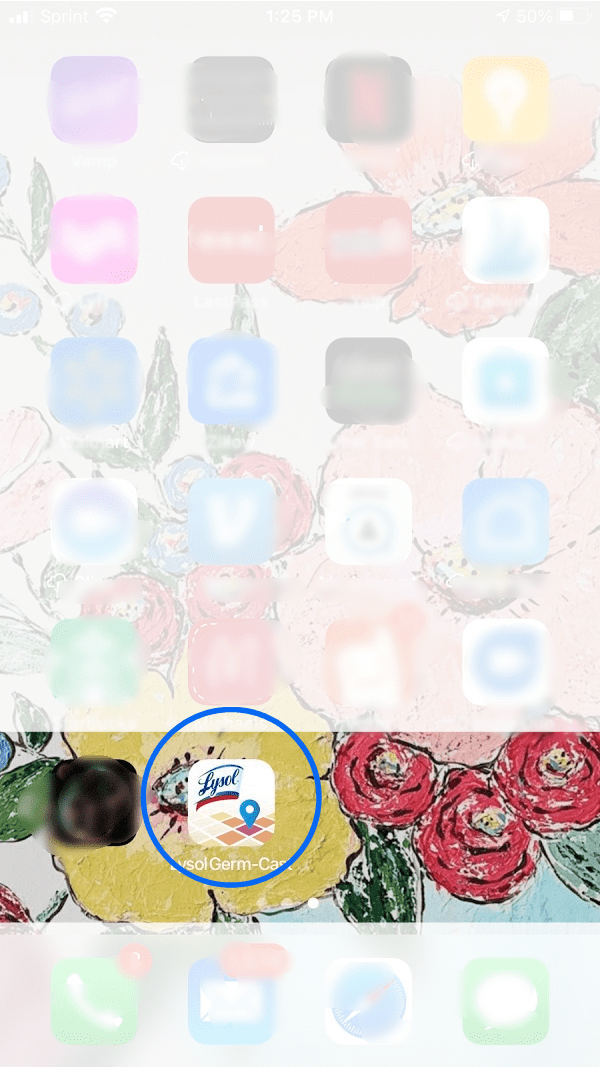 You can use the desktop version when on your computer, but using the app on your phone is very convenient.
How to Use the Lysol Germ Cast Tracking App on your Phone
Download the App – The app is available for download in the Apple App Store and Google Play.
Open the app on your phone and allow your location to be used. You can allow it one time or always.
To look at different locations, simply enter the zip code or city in the search option.
You can also touch the map to move the location pin drop.
Scroll down to see new cases and the sliding scale to view cases over the past couple of weeks.
As you continue to scroll, it will also show you the common symptoms for your area.
You'll also find Disinfection Routine suggestions for daily, weekly, and seasonal.
On the very bottom of the app, there is a toolbar that says Germ Cast, Protection, Products, and Settings.
Sanitizing Station For Home
Early on, I created the Covid cabinet by the back door that has masks, filters, face shields, disinfecting wipes, and hand sanitizer. Creating a routine for staying healthy was my goal.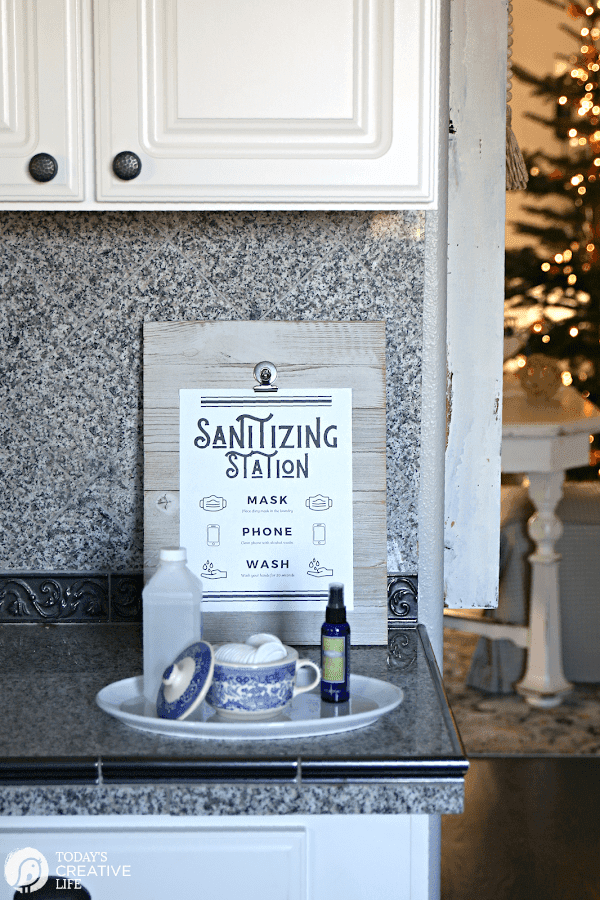 This allows us to grab what we need quickly on our way out the door. When we come home, it's straight to the Sanitizing Station.
Besides using the Lysol Germ-Cast daily, the sanitizing station is something we use immediately when we get home. We even use it occasionally even when we haven't left the house.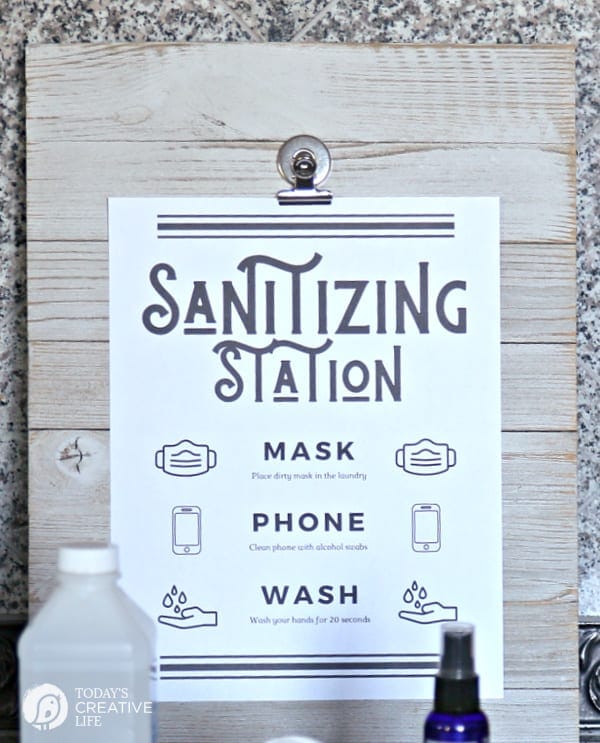 This printable is just a fun way to remind ourselves that it needs to be done for staying healthy and that we don't skip any steps. You can find the free printable in the Printable Vault.
Remove masks and place them in the laundry – we have several masks to keep in rotation.
Sanitize Our Phone – I have cotton rounds and 70% isopropyl alcohol to wipe down the front, back and sides.
Washing our Hands – We have upped our game on how we wash our hands, making sure we get between the fingers, the back of the hands, the wrists, the fingernail beds, and underneath the fingernails.
Those are the 3 bigs ones. We also remove our shoes and will usually change our clothing, depending on where we went and for how long.
I am all for staying vigilant to protect myself and others from the spread of illness, the Lysol Germ-Cast does that by giving me the tools to stay informed.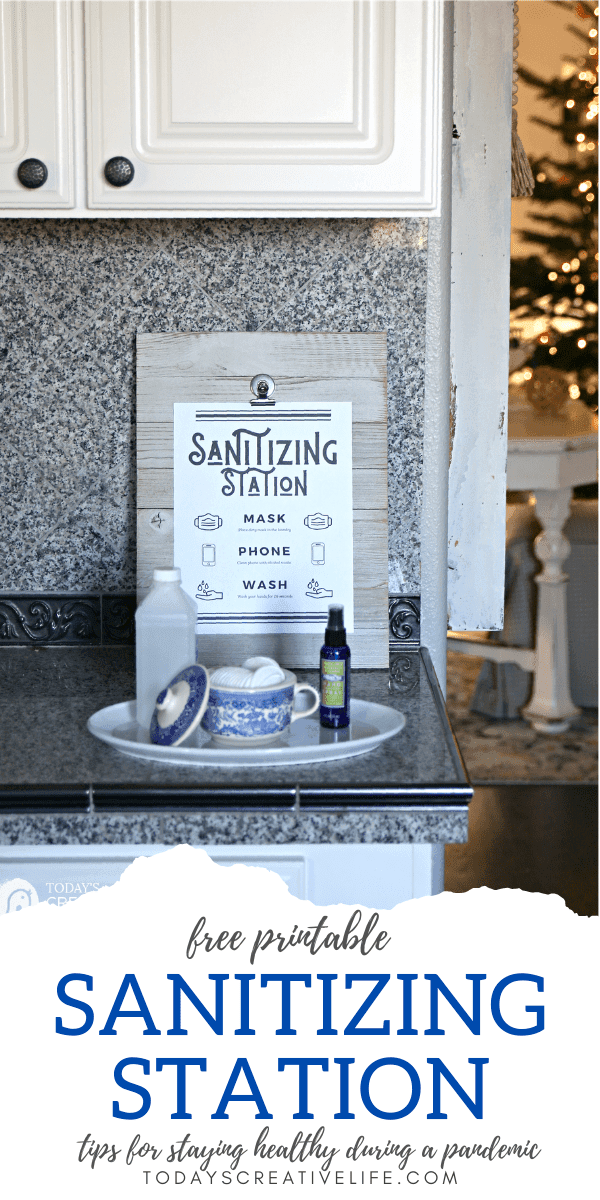 Grab the app here: Apple App Store or Google Play.
Find it on your desktop here.
Although I am partnering with Lysol Germ-Cast for this sponsored post, all opinions and ideas are 100% mine.