While I'm parading around New Orleans, I have fabulous bloggers like Pet Scribbles filling in sharing wonderful projects like this Stenciled Cork Memo Board! She takes a plain cork bulletin board from drab to fab! I love DIY crafts for home decor! I just recently made my own memo boards for my office and this looks much more fun!

Stenciled Cork Memo Board
Howdy! I'm Laura from Pet Scribbles, and I'm thrilled to be guest posting for Kim today!
I'm very crafty, but not very organized, so I love using memo boards to keep track of important notes and appointments. It's fun to do a cork board makeover with paint and stencils, as you can customize it to your own decor and style. Here's how I painted mine . . .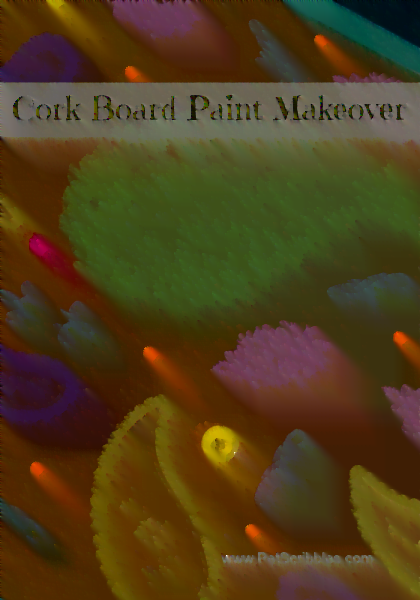 How to Stencil a Cork Memo Board
Supplies Needed:
Affiliate links for products listed are for your convenience only. This costs you nothing extra. If you happen to purchase anything as a result of clicking, TCL will receive a small percentage. Thank you for your support. This allows me to continue to offer you free content.
Acrylic paints
painters tape
I started with a basic cork board. Nothing fancy about it, which makes it perfect to work with.
The first thing I did was adhere painter's tape around the inside rim, to make it easy to paint the wood frame a pretty shade of blue.
Next, I got out some paisley stencils (Martha Stewart brand) and covered the cork board in pretty paint colors. See how to stencil here. While stenciling, I came upon something I hadn't noticed: a little crater in the cork board. I came up with an easy fix, which added even more pretty colors: cover the hole with a button!
Using a strong adhesive, I attached decorative buttons here and there on the cork board.
For a final pop of color, I added some bright orange painted dots.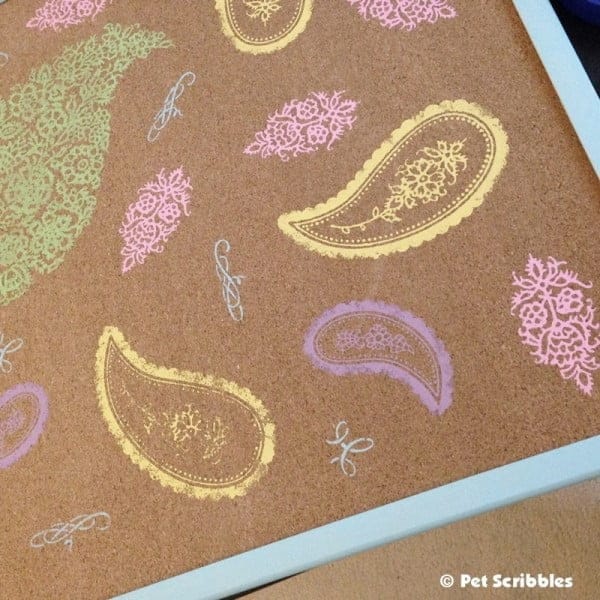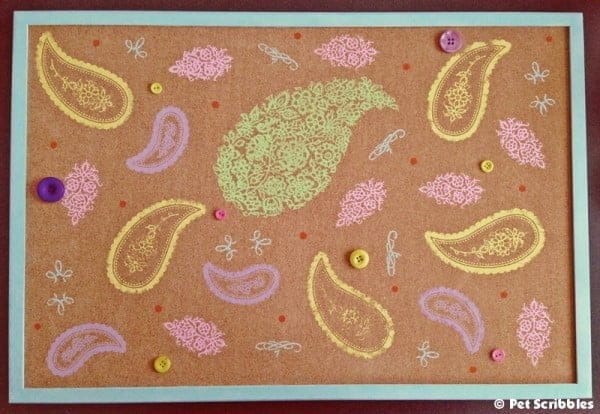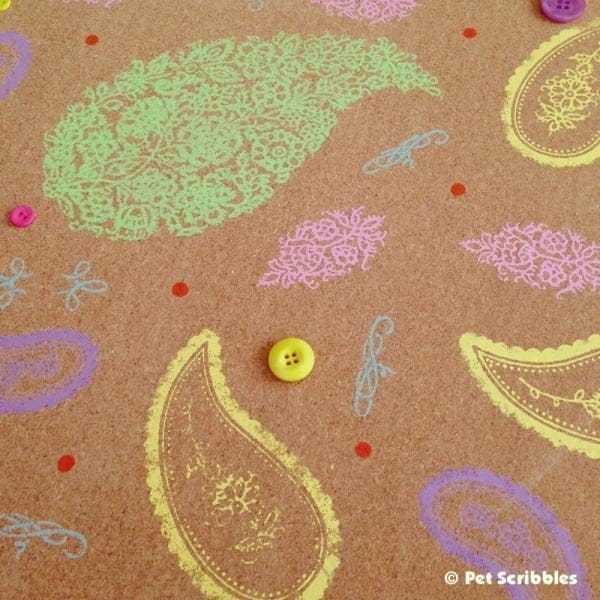 I let everything dry overnight, and then began using – and loving – my new memo board!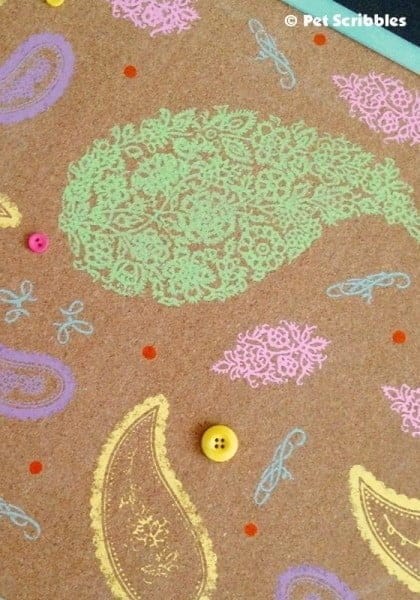 If you prefer metal memo boards and magnets – I have two DIY projects just for you over on my Pet Scribbles blog. See my Patina Magnet Memo board I created here.
Happy crafting…and organizing!
---
More DIY Craft Ideas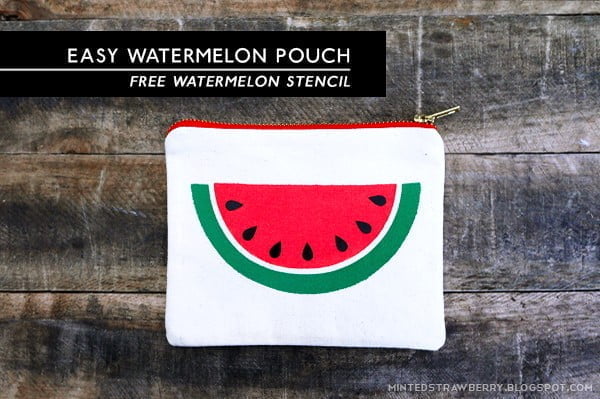 DIY Stenciled Watermelon Pouch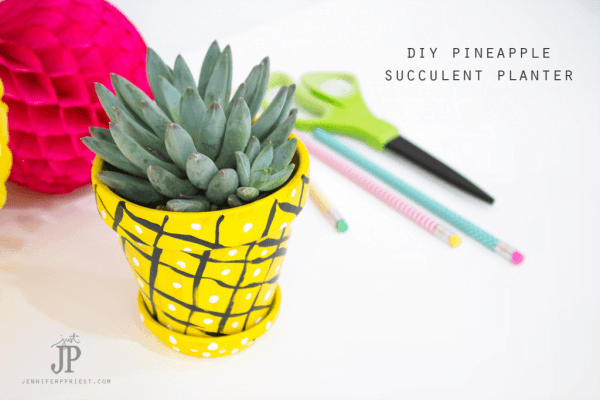 DIY Succulent Pineapple Planter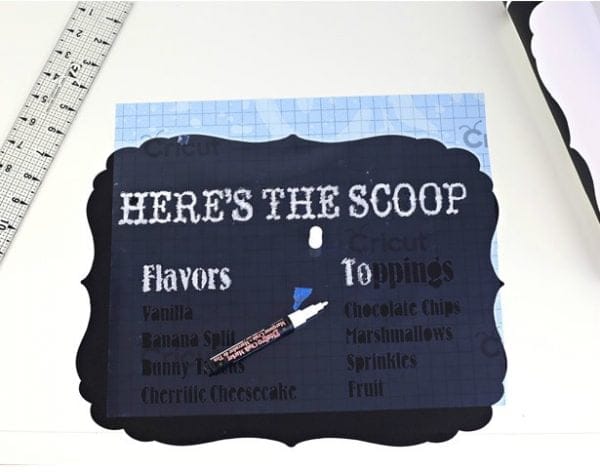 DIY Chalkboard Writing