October is National Pasta Month so put this Stove Top Creamy Italian Penne Rigate on the menu this week! I'm also giving away a family pack of Dreamfields Pasta and a $25 gift card. See details below.
I dream of planning my menu each week, being organized from the beginning and having wonderful family meals all week long. I even have a free printable menu planner, I just gotta use it.
Nice fantasy, right?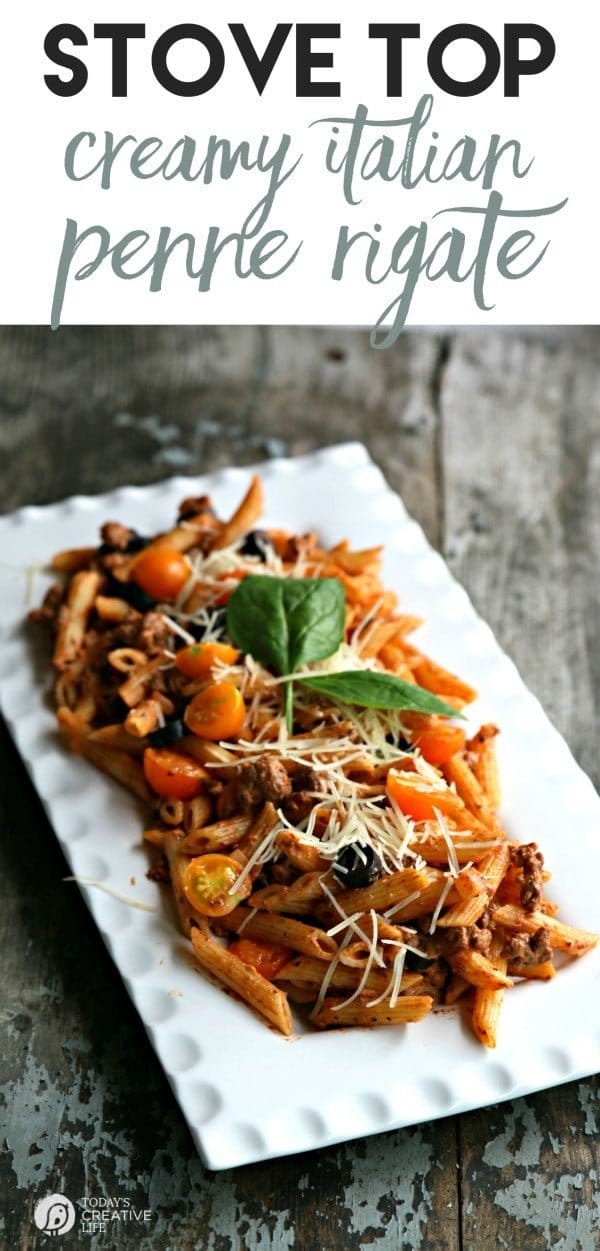 Stove Top Creamy Italian Penne Rigate
Not to say I don't plan and can hit the mark 2 or 3 times on a good week, but there are those weeks when reality hits. It's usually me walking into the kitchen around 5:30pm, scan my fridge and pantry for what I have on hand and trying to figure out a meal I can throw together that will satisfy all of us. It's the life of a busy mom and I'm betting most of you know it well.
I also rarely follow a recipe. I may glance at one for inspiration and guidance, but before I know it, I'm adding this, and adding that. That's why being a Dreamfields Pasta Ambassador is easy, hard and fun all at once.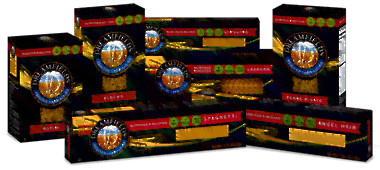 Easy: It's pasta!
Hard: It's forcing me to pay attention to what I'm creating… so I can share it with all of you!
Fun: It's allowing me to be a little more creative and it's PASTA!
Pasta is one of those meals that can stand all on its own, but adding a fresh green salad and a piece of crusty bread suddenly makes it look like you've been cooking all day! This Stove Top Creamy Italian Penne Rigate recipe is great for Sunday supper or during the week, it's THAT good!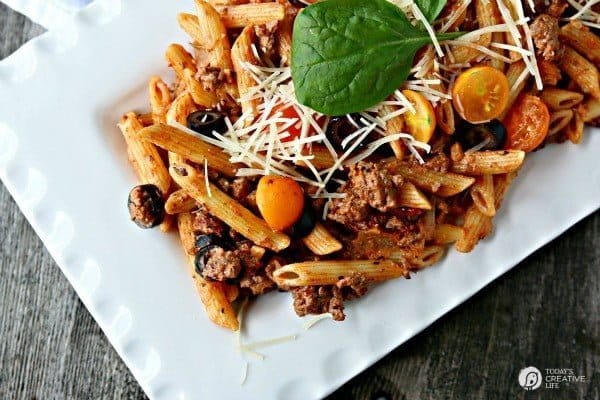 This recipe is also very simple! It's got all the hearty ingredients to make my husband and son happy and it's simple and quick to make me happy. I should have called it Happy Family Stove Top Pasta!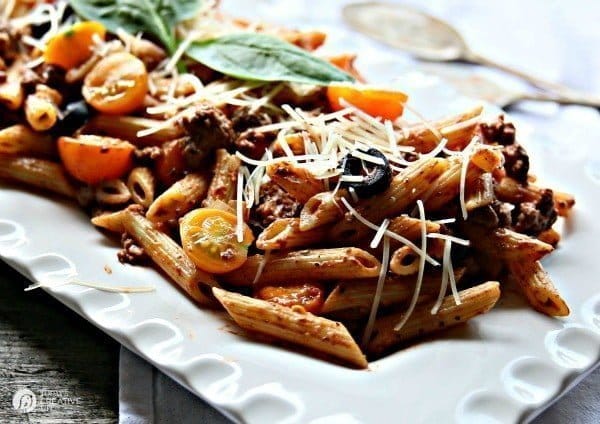 Easy Pasta Recipe
If you love pasta as much as I do, then you definitely need to head over the Dreamfields website and Facebook for their daily recipe. They'll be highlighting a new recipe every day in the month of October! That's 31 recipes! You can also keep up by following their Pinterest boards.
What's so Special about Dreamfields Pasta?
I've been eating Dreamfields for years after my doctor told me I didn't have to give up pasta if I used the Dreamfields brand for Healthy Carb Living. Dreamfields pasta is made from the finest North American-grown durum wheat semolina. With its added fiber and protein, it provides unique health benefits plus all the delicious taste and al dente texture of traditional pasta.
So bring on the pasta! And bring on more easy recipes like this Stove Top Creamy Italian Penne Rigate!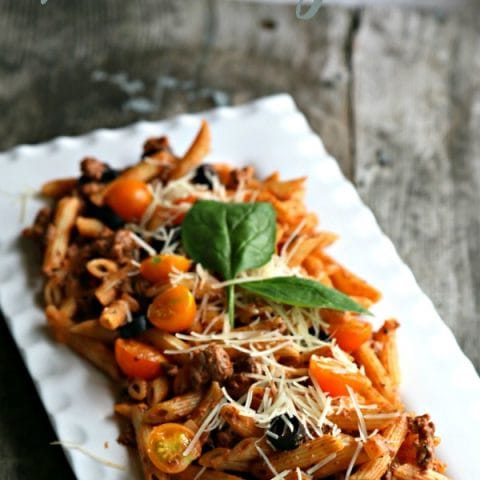 Stove Top Creamy Italian Penne Rigate
Yield: 6
Prep Time: 15 minutes
Cook Time: 20 minutes
Total Time: 35 minutes
Ingredients
1 box Dreamfields Penne Rigate
1 pound ground sirloin
1/2 cup diced onion
4 cloves garlic, crushed or minced
4 tablespoons tomato paste
1/4 cup water
2 tablespoons Italian seasoning blend
1 teaspoon sea salt
1 teaspoon white pepper (ground black pepper works too)
1 can (3.8 ounces) sliced black olives
6 oil-packed sun-dried tomatoes, sliced
1/2 cup half and half
1/4 cup plain Greek yogurt
1 cup sliced cherry tomatoes
1/4 cup shredded Parmesan cheese
Fresh basil (optional)
Instructions
Cook pasta according to package directions.
Heat large skillet over medium heat until hot. Add ground sirloin; cook about 5 to 8 minutes or until sirloin is browned and cooked through, stirring occasionally.
Add onion and garlic; cook 2 minutes, stirring frequently.
Stir in tomato paste, water, Italian seasoning, salt, pepper, olives and sun-dried tomatoes. Reduce heat to medium-low; stir in half and half, then stir in yogurt.
Cook 1 minute or until mixture is thick and creamy, stirring frequently. Remove from heat.
Add pasta to skillet; toss to combine, then add tomatoes and toss.
Top pasta with Parmesan cheese.
Garnish with basil, if desired.
Nutrition Information
Amount Per Serving
Calories 410
Total Fat 11g
Saturated Fat 5g
Cholesterol 60mg
Sodium 750mg
Carbohydrates 55g
Fiber 8g
Protein 27g
---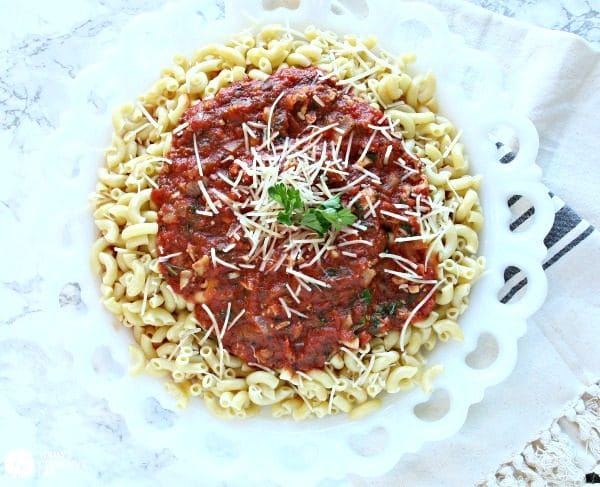 Pasta with Tomato Clam Sauce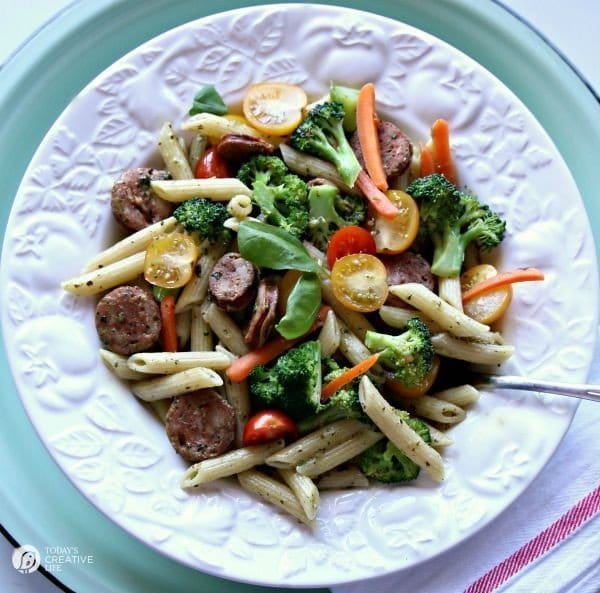 Easy Pasta Primavera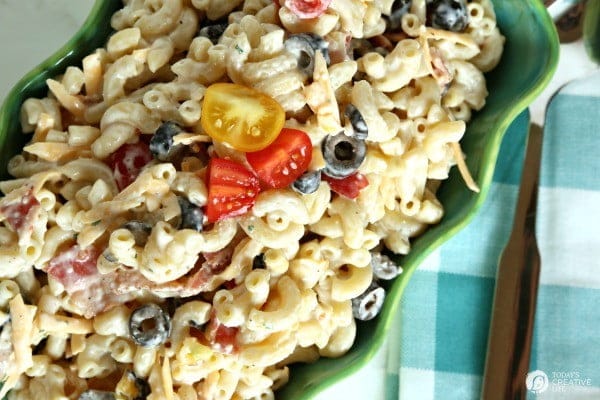 Bacon Ranch Pasta Salad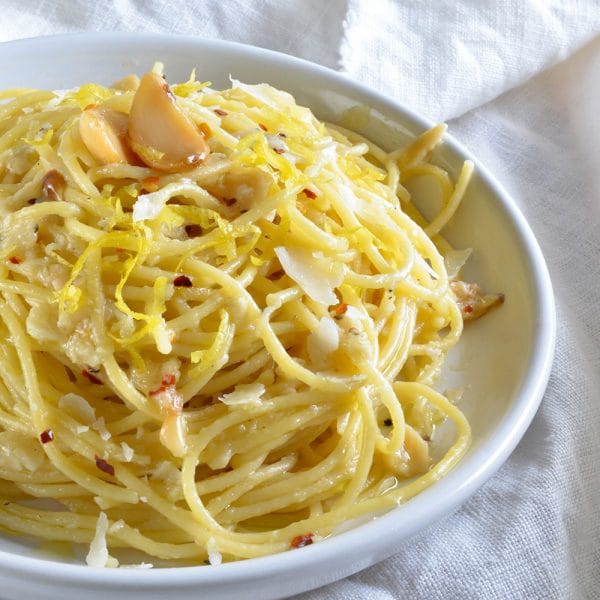 Lemon Garlic Pasta