As one of the Lowe's Creative Ideas Bloggers, the challenge I chose was Small Storage Solutions. I am constantly looking for stylish storage solutions for my craft room, because even though it's usually in a constant state of disarray, I still like it to look fun.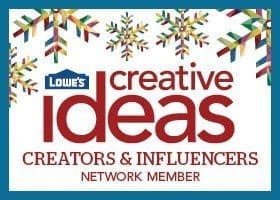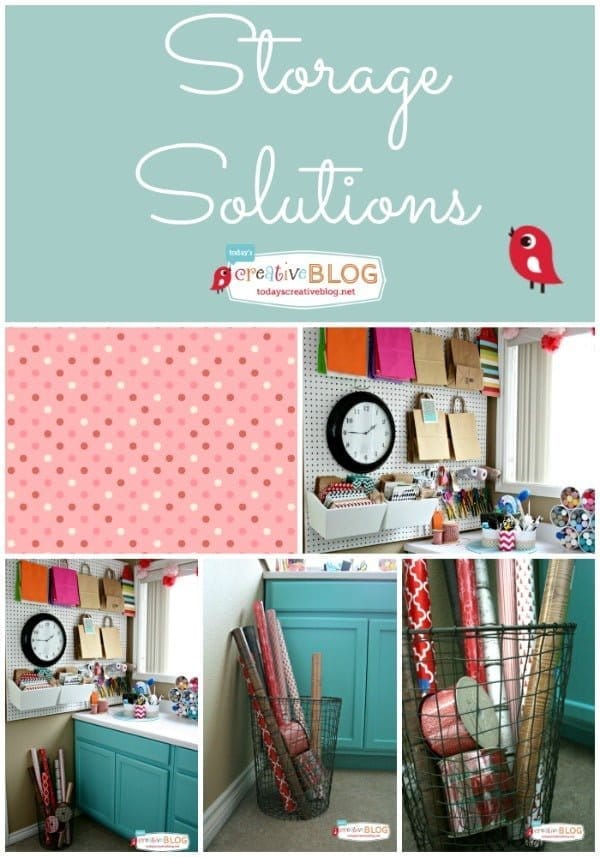 Stylish Storage Solutions for Wrapping Paper
I needed to tame my wrapping paper.
I wanted some of it on the wall, so I created a fast way to hang 3 rolls, which also acts as art for me.
You'll need:
small dowels
cup hook screws
washi tape or paint
This makes it quick and easy to pull, cut and wrap. This couldn't be easier! I used the smallest dowel they had with cup hooks.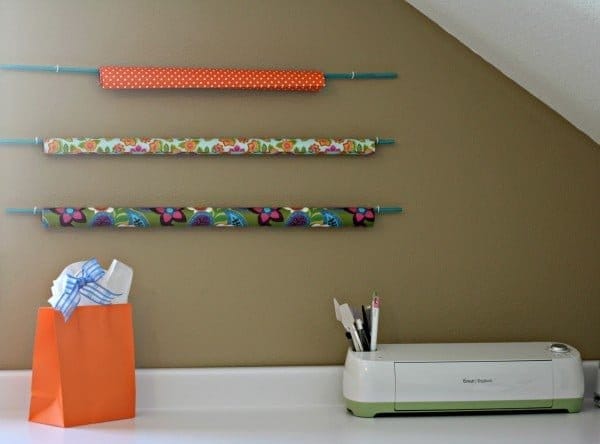 I didn't even paint my dowels. I just wrapped washi tape around them. The cup hooks screwed easily into the wall and I was done with this task in about 20 minutes from start to finish. Boom!
I'd been eyeing these wire waste baskets at Lowe's for about a year.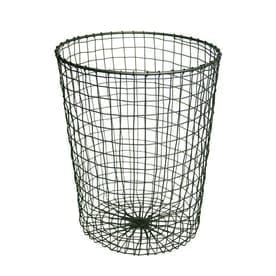 I recently bought one for my office and knew it would be perfect in my craft room too! Not as a waste paper basket though….. because glitter would go right through it, but as a wrapping paper holder! Love!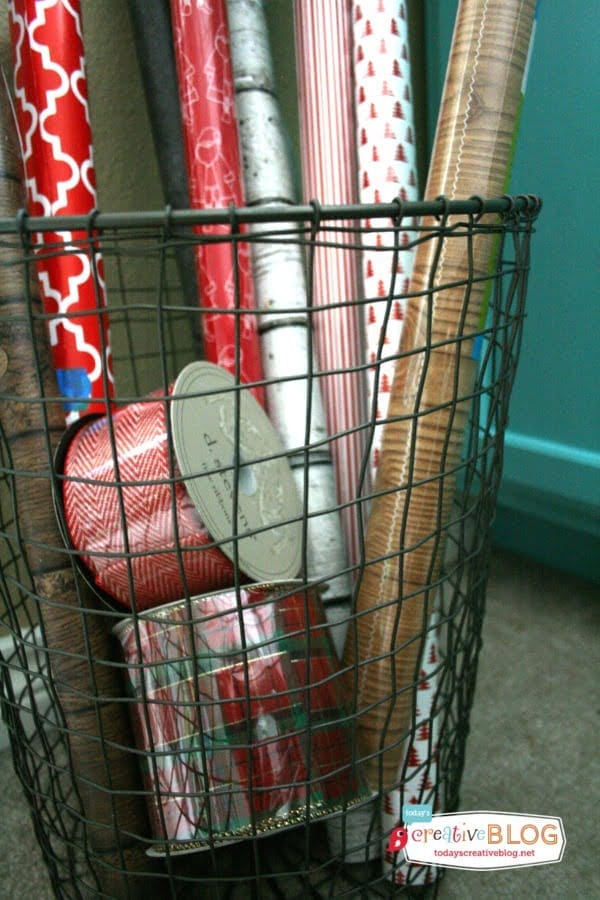 I will fill it as I stock up on holiday wrap, but for now I've placed what I have, plus a few of my photography backdrops and some ribbon spools. I love the way they look. This solution was quick and easy!
I like that if needed, it's portable.
Stylish Storage Solutions – Peg Boards
If you have room to put up a peg board…….do it! You will never be sorry and you'll find multiple ways to use it. I've attached two wooden bins to hold fun packing supplies and then the ordinary peg board hooks to hold everything else. I love having everything within an arms reach. See my craft room here.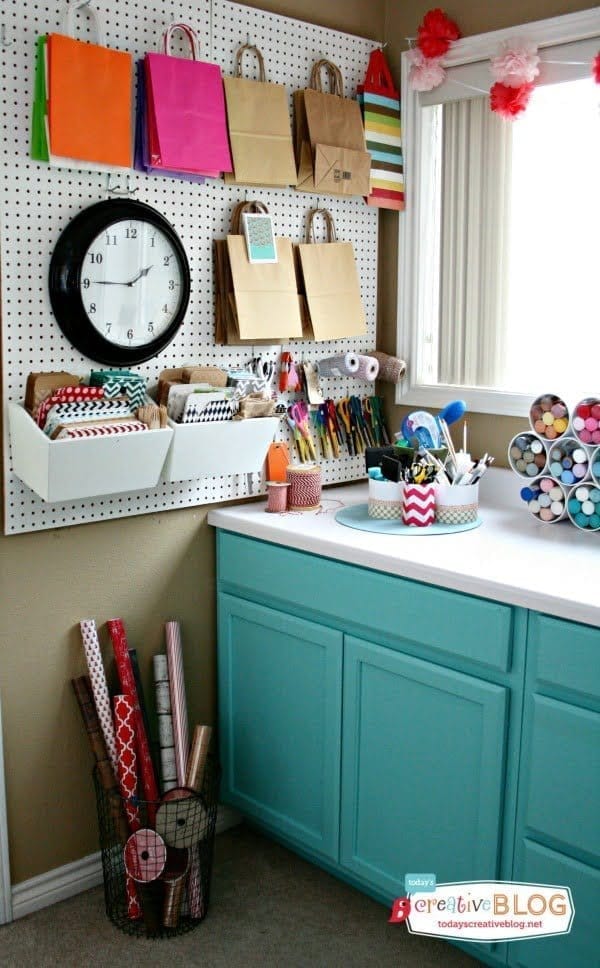 Stylish Storage Solutions – Acrylic Paint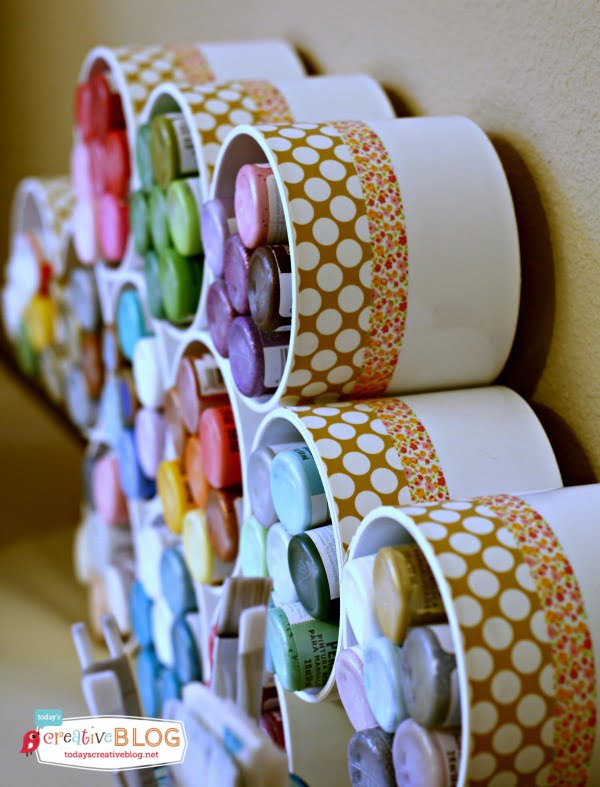 I've shown you this before, but I'm still using it. and love how it looks and that it can hold just enough of my favorite paints. Find the tutorial here.
I have the rest of my paints in the drawer right below it.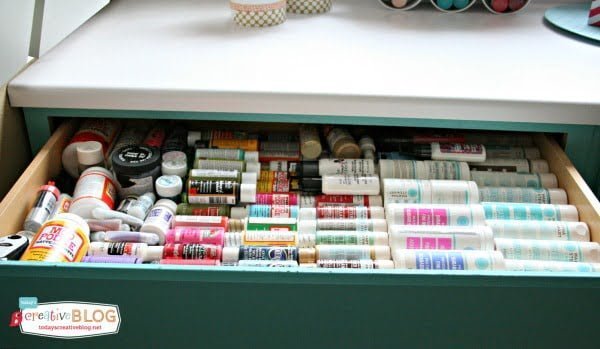 If you'd like to see more of my craft room …..click >>> Craft Room Makeover.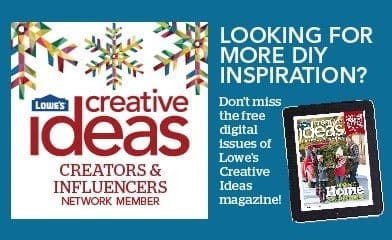 Sign up for Lowe's Creative Ideas and be sure to download their app for their digital magazine. You just might see a familiar face.
This post is sponsored by Lowes. All opinions are 100% mine.