How to Make a Sugar Scrub
I love me a good sugar scrub. So I decided to make some this season. I mean…..how hard could it be right?
I picked up some Almond Oil……some people use olive or sesame, but I wouldn't use a regular veggie oil.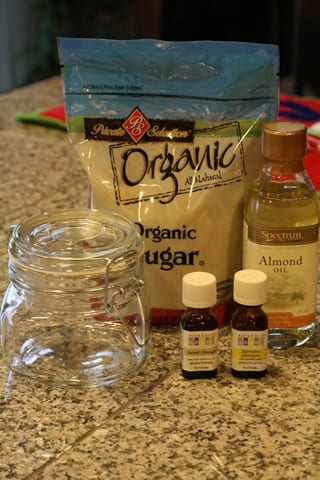 I used organic sugar that looks a bit off white in color and have also used a brown granulated sugar……before they add what ever they add to make it moist.
I picked up some essential oils from my local Whole Foods. I bought Jasmine and Sweet Orange. The Jasmine will run you about $13, but the sweet orange is only about $7. Both smell great.
I found my jars at Fred Meyer……a one stop shopping store. I bet Target, walmart etc. would have these too. Jars were $3.99.
Mix oil and sugar together until the sugar is moist. Add several drops of jasmine or whatever scent you choose.
Getting into the jar was a cinch too. I cut the bottom out of a plastic baggy. Placed the open bottom end inside the jar. Using a large serving spoon, I scooped the wonderful scrub inside. Gently pull the bag free, close the lid and wrap your bow around it.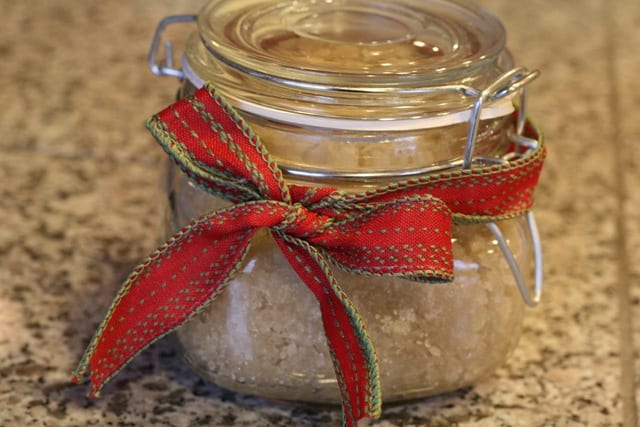 You are done!
I can't wait to take a shower.
Edited to add: I used 3 cups sugar, 1 cup oil, many many drops of scented oil.