I'm back. Summer Vacation was great as usual!
Back from Utah! I was gone for 2 weeks! Whew!
Some of you followed me along on my drive as I tweeted away while my husband manned the wheel. There were 3 of us plus our dog shoved in our Prius on the road to Utah. We visit every year for a couple of weeks. My son starts getting giddy around January just thinking about his vacation to Utah to see his cousins. Being an only child, he relishes his time with them.
While in Utah I attended the EVO conference in Park City.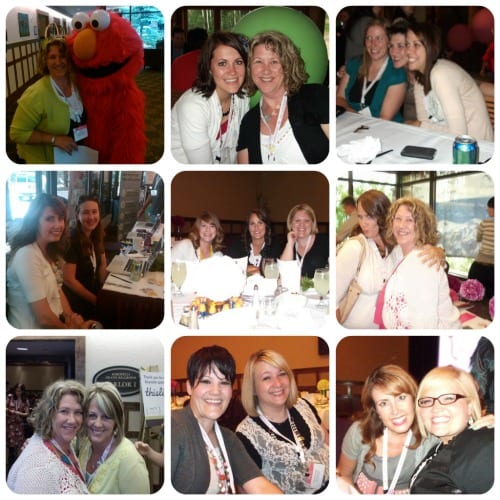 I was amazed at the content Jyl and Rachael offered and of course I had an amazing time meeting bloggers I hadn't met yet. I finally met Cheryl from Tidy Mom and Mandy from Vintage Revivals, Tonya Staab, Melissa from The Inspired Room and many others.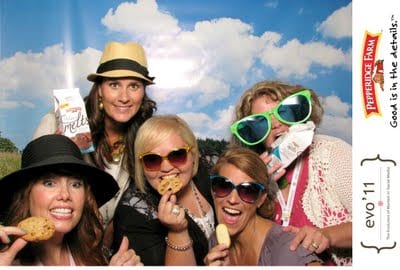 I also got to see many that I've met before. Love hanging with them. So funny how you feel you've known them forever.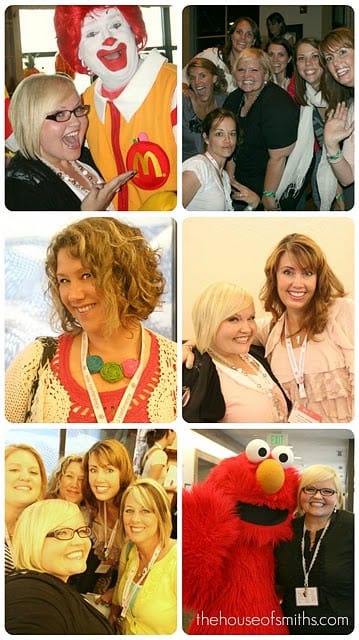 I guess when you have so much in common, you can cut through the "get to know you" red tape quickly. (I stole that photo above from Shelly from The House of Smiths)
I fell in love with the ending Key Note speaker. Me Ra Koh. I was a blubbering idiot. She was such a breath of fresh air and one of the happiest people on this earth.
Our last dinner/party was WAY up the mountain. We had to ride the gondola……in a storm. This photo was on my way down after needing to ride it up for the 2nd time when I forgot my phone on Me Ra's table. This photo was taken shortly after a few lighting bolts in the distance.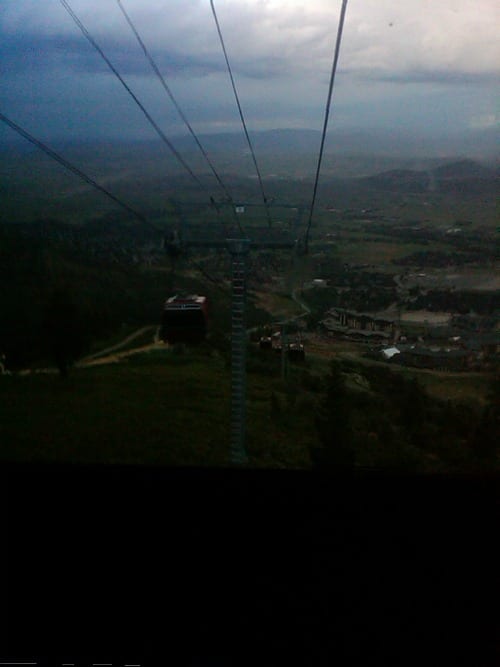 I spent a lot of time with my sister, laying around the pool, shopping and seeing movies. My son continues his giddy attitude for the full 2 weeks.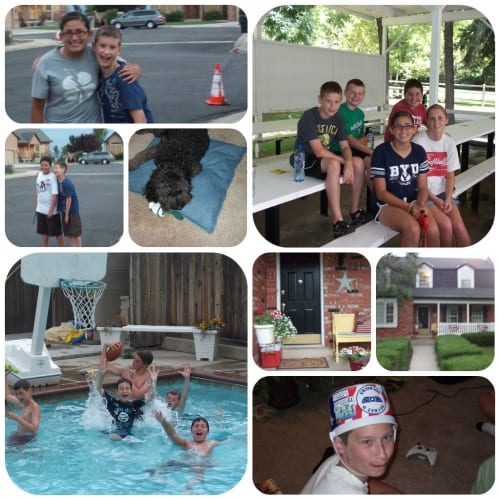 You get sucked into what we call the "time vortex" at my sisters home. It will be 2pm before we even start planning our day………just what I needed.
There were a few of us that met for a GNO (girls night out).

I met a few more bloggers I hadn't met before and many of my favorites showed up. Many of my favorites couldn't make it. Kara, who adopted a precious baby made me peanut butter brownies and Amy made me one of her AMAZING bags. I tell ya……..I won't lie to you……being the author of TCB has some serious perks sometimes.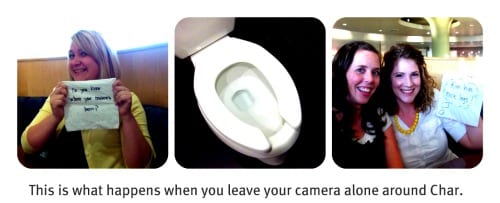 As you can imagine, I have work up the wazoo this week. Just trying to catch up. I also brought my nephew home with us……..My husband flew home early for that work thing, so it was just me and the boys and our Labradoodle driving the long 13 hours home. There are many rest stops between Washington and Utah. No matter where you are, you can always entertain yourself by people watching.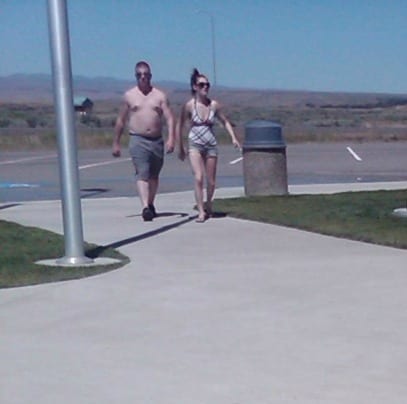 For the love of Pete…..keep your shirts on. It wasn't THAT hot.
I'm exhausted and happy to have spent some time in the sun……since we have none in the NW……..but no time to lay around now. Must get back to work.