While I'm busy prepping for another trip….. (seriously, I know!) My local talented blogger friend Marlynn from UrbanBlissLife is stepping in to show you how to keep those kiddo's busy with Summertime Food Fun: Easy Homemade Yogurt Pops. Marlynn usually shares her talented printables here on TCB. Like the Printable Summer Reading Log or these printable gift card holders. Enjoy this kid friendly recipe.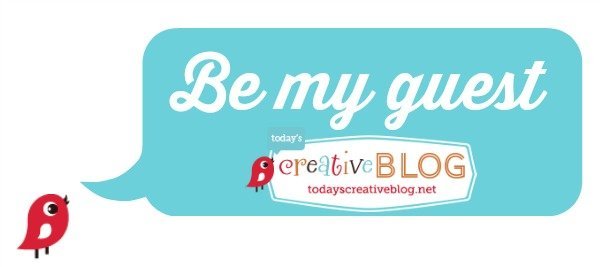 Summertime Food Fun: Easy Homemade Yogurt Pops
During the summer, I am always looking for fast, easy, fresh ways to incorporate good-for-you foods into yummy-to-eat treats. My kids LOVE yogurt, but sometimes I have to switch up the routine, and try new ways of incorporating the tried and true favorites to keep the kids interested. If I can make a fun activity out of it, where the kids can help make the snacks, all the better.
In the past, my kids and I have enjoyed experimenting with using yogurt in cookie recipes, and we regularly use yogurt in our smoothies.
This time, we thought it would be fun to try putting their favorite yogurt into some of our lollipop molds.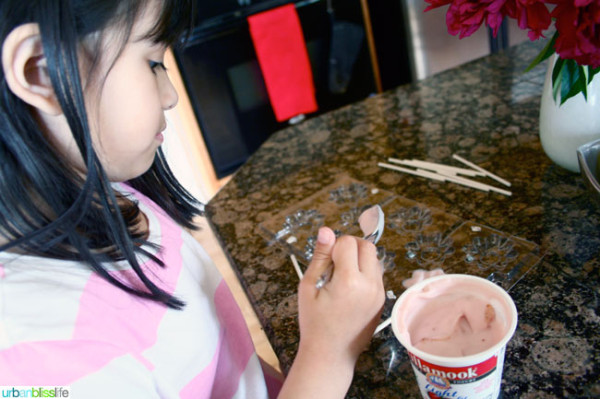 This is SO simple, but it's a really fun way to get the kids involved with making healthy treats! You can use any shaped lollipop molds you have. We decided to use our flower molds for this batch.
How to Make Homemade Yogurt Pops
Ingredients: Tillamook Light Yogurt, a lollipop mold, lollipop sticks
The steps are super simple:
1. Using a spoon, place some of the yogurt into the lollipop mold openings.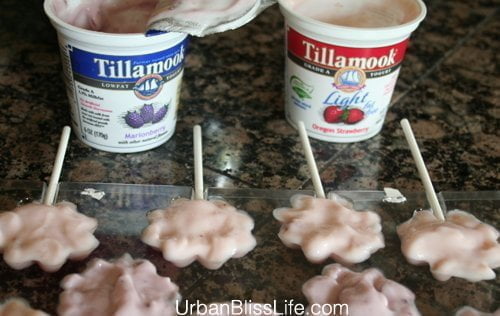 2. Gently push lollipop sticks into the lollipop stick opening at the sides of the mold, making sure that the yogurt covers the top of the stick.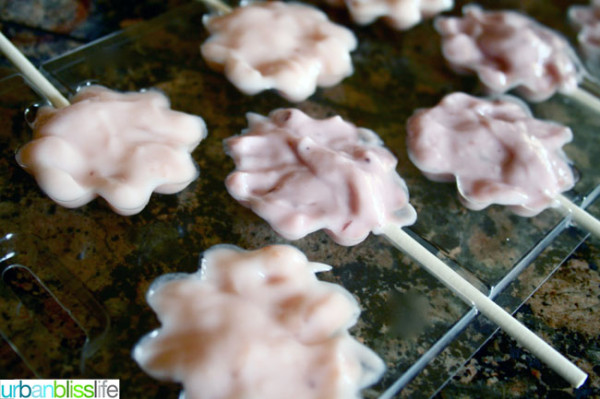 3. Place the mold into a freezer and freeze for at least 30 minutes. Depending on your freezer temperature, it may take a little longer.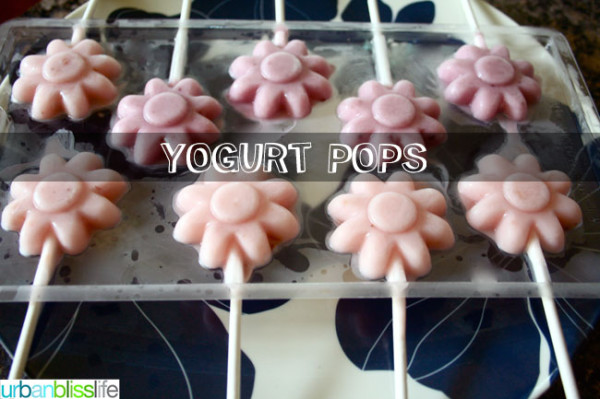 4. Once frozen, take the tray out of the freezer. Then gently push the yogurt forms out of the lollipop mold onto a plate.
5. Eat immediately and enjoy!
Aren't these so cute? My kids love them!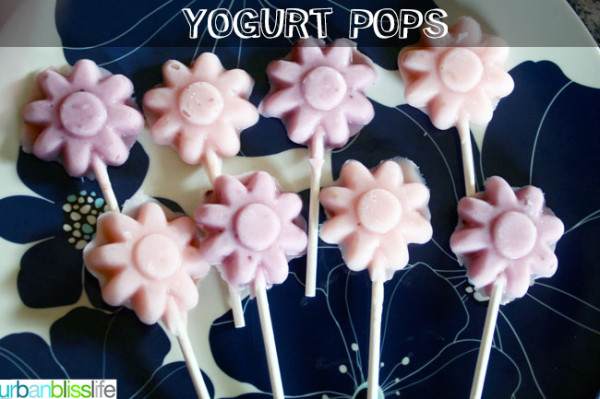 Sure, you can just eat yogurt straight from the carton, but during summer, why not have fun with it? This is a great activity to do with kids on summer mornings. While the pops are setting in the freezer, you can all go out and play or run errands, then when you return, the kids will have healthy, fun-shaped frozen snacks waiting for them to enjoy that they helped make! Trust me: your kids will gobble these yogurt frozen pops right up!
What are some fun, creative ways you like to experiment with your family food favorites?
Visit Marlynn for food, travel, design and printable inspiration. UrbanBlissLife.com