We're exchanging our slow cooker today for our rice cooker! Instead of Slow Cooker Sunday, it's Rice Cooker Sunday! We're making SWEET RICE Southwest Style and you will thank me!

Sweet Rice Southwest Style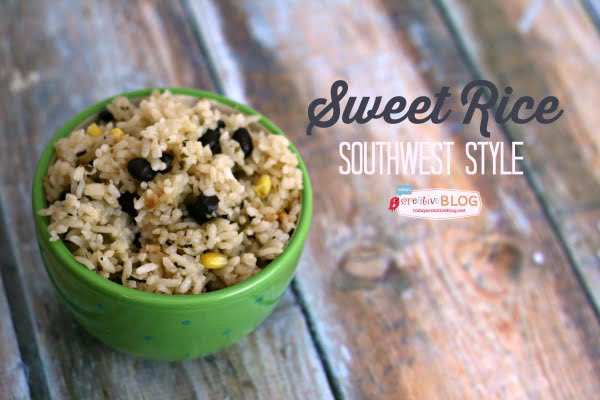 We had one of my BFFs and her family over for an impromptu dinner and games night. We live about 40 minutes away from each other, both with busy schedules, so finding time to gather is difficult! It was a great night! I threw together a quick nacho bar, which was not Pinterest pretty, but oh so delicious! Embracing another friends message, "People over Perfection", I didn't worry about details or making sure each room was in it's perfect order. Since the house cleaner was here the day before, how bad could it be right?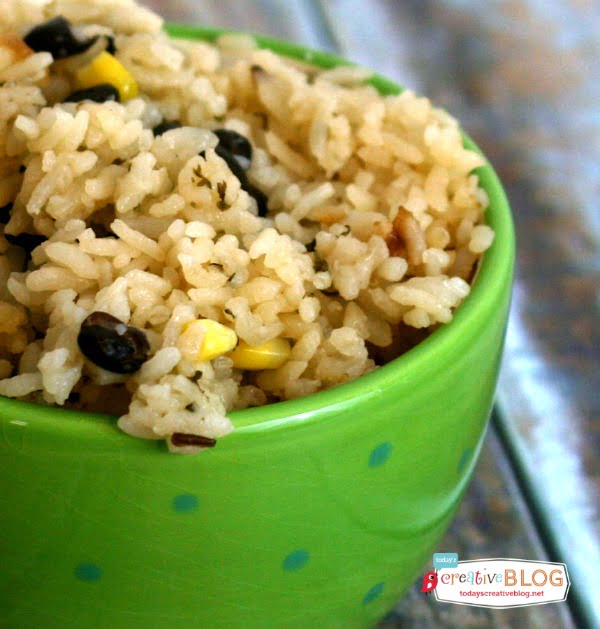 It was the perfect, relaxed summer night. I made my grapefruit margaritas again (I used store bought lime juice…..it made them separate……but they still tasted great), put all the Nacho fixin's out and relaxed!
They brought a side dish which was SO GOOD! I of course thought that it needed to be shared on TCB!
My friends husband Jeff, made the most delicious rice which was the perfect compliment to go with our nachos! It was the perfect combination of sweet and savory, great to use as a side, or add it directly to the nachos. Great for adding to a taco salad too. Or just eat it as your full meal like I pretty much did.
Last minute get together's with friends is always a great time.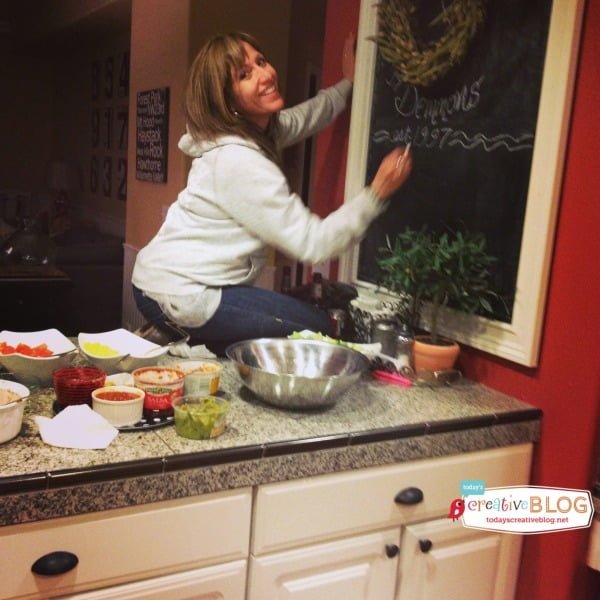 We were able to sit out on the deck for dinner and sunset watching, we played PIT (a loud and active game) and I was happy that my home created a comfortable environment that my friend felt completely comfortable to push the Nacho mess aside and hop up on my counter to draw on my chalkboard.
That's how we roll around here!
Sweet Rice Southwest Style Recipe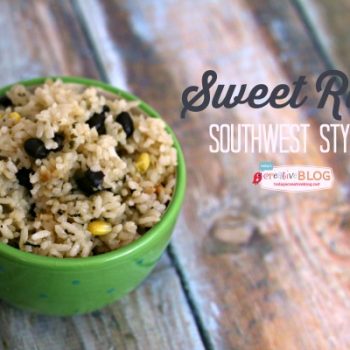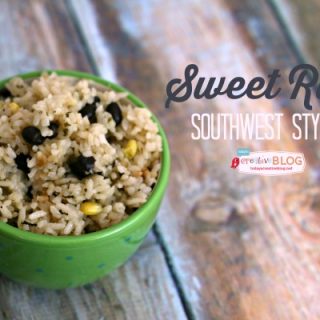 Sweet Rice Southwest Style
Brown Rice can also be used, however you may need more chicken broth.
Ingredients
3 cups White Rice
1 32oz box Chicken broth
3 tablespoons olive oil
1 small onion
Cilantro - handful
1/4 cup sugar
1 (15oz) can black beans
1 (15oz) can corn
Instructions
Prepare your rice in your rice cooker with the chicken broth and sugar - do not press start yet
Saute onion in the olive oil until translucent, add chopped cilantro.
Add to uncooked rice and broth
Hit Start on your rice cooker.
After the rice is finished, fluff rice and add black beans and corn.
Notes
This recipe was given to me while drinking margarita's and eating Nachos!
The sweet and savory taste is the perfect combination.
For your convenience, click on the images to purchase items necessary for this recipe. Link may contain my affiliate information.