This post brought to you by Fresh Step and Meow Mix. All opinions are 100% mine.
Remember when I introduced you to my kitty, Peaches?  And how having the right kitty litter has made a huge difference in her happiness?  (and mine!) Well, today I'm talking about Taking Care of Your Cat! 
I'm sure she was excited to learn I'd been asked to share with you, the Fresh Step and Meow Mix partnership.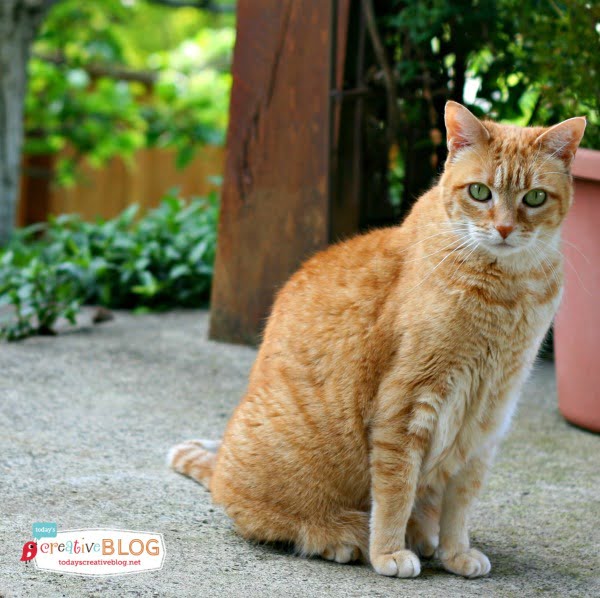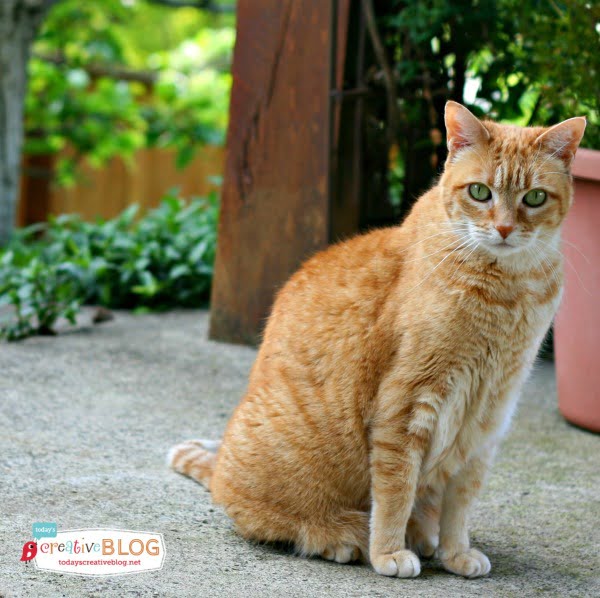 I shared with you how she had perfect potty habits for almost her whole life, until this past year or so.
She's an indoor cat, but loves going out in our back yard when we were out….what she really loved was using my son's sand box and would…..if we had left the lid off. Since my son had outgrown his sand box and no longer played in it, we let her use it. She liked it. She liked it WAY better than the current litter we were using.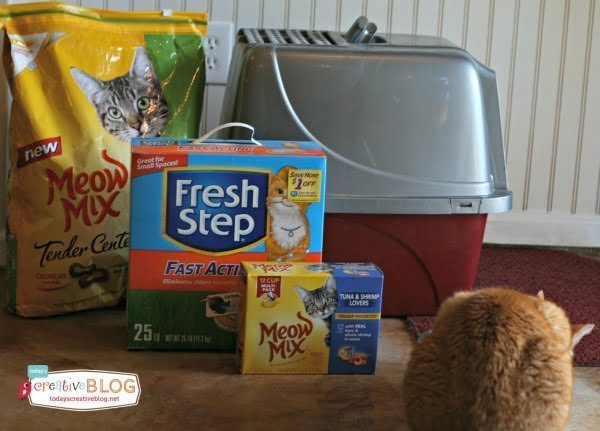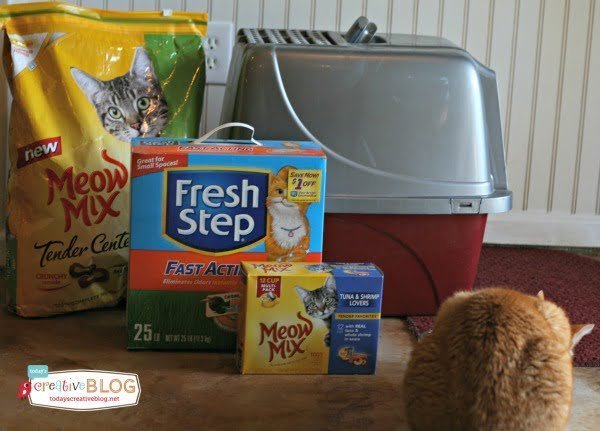 When we got rid of the sand box, that was also around the time she started peeing on the carpet along the sliding glass door. Even though there were also racoons taunting her, I do believe had we never stopped using Fresh Step® Cat Litter, she probably wouldn't have ruined our carpet.
The Fresh Step® is most like the sand, soft on her feet, doesn't stick her paws and is great at keeping the cat box fresh smelling.  Fresh Step® is now my favorite because it eliminates odors instantly with a formulation that destroys strong smelling odors FAST! Which is good when you rely on your teen son to scoop daily.
How Fresh Step® Works!

Activated carbon and plant extracts eliminate odors
High quality clay absorbs and encases liquid
Increased levels of plant extracts provide odor-fighting power
If your cat isn't using their litter box, try changing to Fresh Step®, it may the obvious solution.
Fresh Step® is available at Walmart.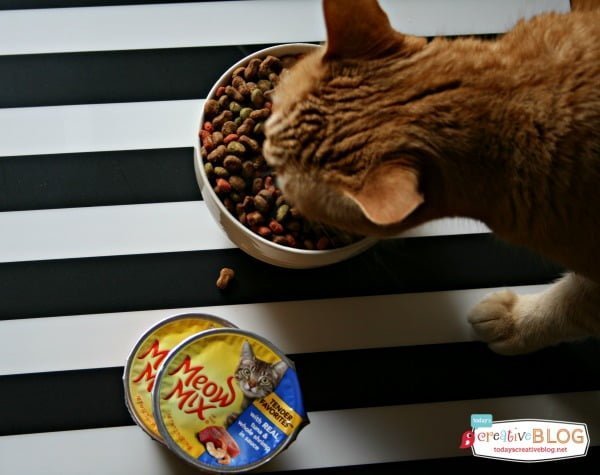 One thing about Peaches, is if she is unhappy about something, she will let you know! If she's hungry, she will NOT leave you alone, following you around meowing, reaching out touching your leg so you can't ignore her. If her bowl is anywhere near empty, she's certain she can't go on.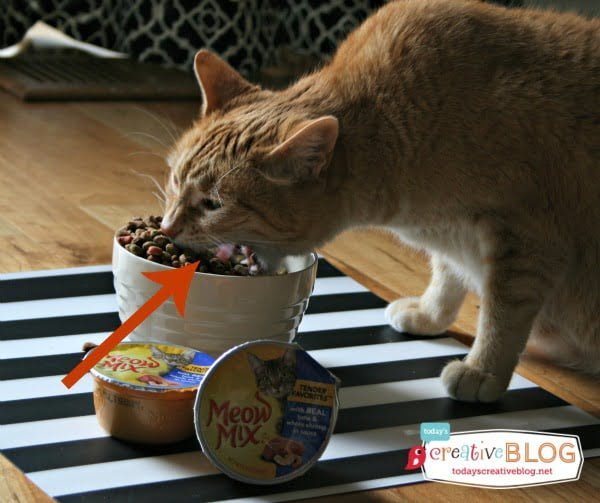 As you can tell, she REALLY enjoys Meow Mix® …..probably a little too much. Look at that big mouth!
She is anything but a dainty eater.  This girl can eat!
Meow Mix has stolen her heart with it's tender centers and vitality bursts full of vitamins, minerals and antioxidents. Well, she couldn't care less about now nutritious it is…She really only cares about how it tastes…….it's me that cares about her getting the nutrition she needs.
Keeping Peaches happy isn't hard if she's got her Fresh Step® and Meow Mix®