This Three Cheese Baked Mac and Cheese with Bacon is the Ultimate comfort food.
I've had a stressful few months with my mother being diagnosed as terminal last April. She just recently passed this past week and I must say…. there is something about comfort food during these tragic times that helps in the smallest way. I haven't shared this news on my site, since I like to keep things positive and upbeat here, but I know many of you are going through challenging times and I'm here to say…… EAT the comfort foods! ALL the comfort foods!
This Three Cheese Mac & Cheese is from me to you!
Three Cheese Baked Mac and Cheese with Bacon Recipe

This recipe is the creamiest, tastiest and the most satisfying Mac & Cheese I've made in a LONG time. The secret is using white cheddar, smoked Gouda and colby jack. I actually used a 4th….. a few slices of American cheese, but we're going to forget about that. Just look away.
Bacon is the real star here. It's the ingredient that pulls it all together to make it the comfiest meal on planet earth.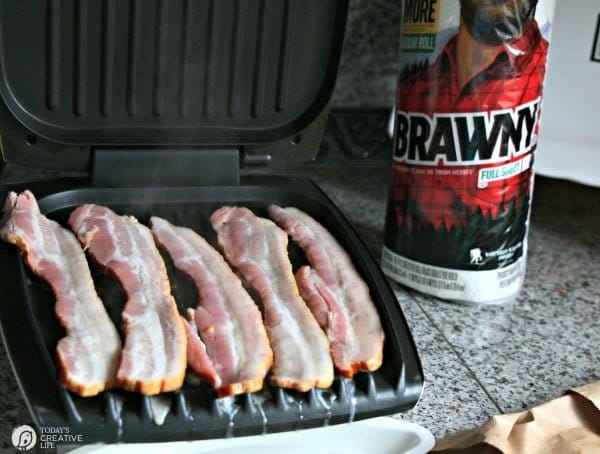 I only needed a few slices, so I used my George Foreman grill. Remember those? I LOVE mine, but I hate the mess it leaves on the grill. It's such a hassle to clean. I usually only use it for cooking small amounts of bacon, or one breast of chicken but that grill is still so awkward to clean.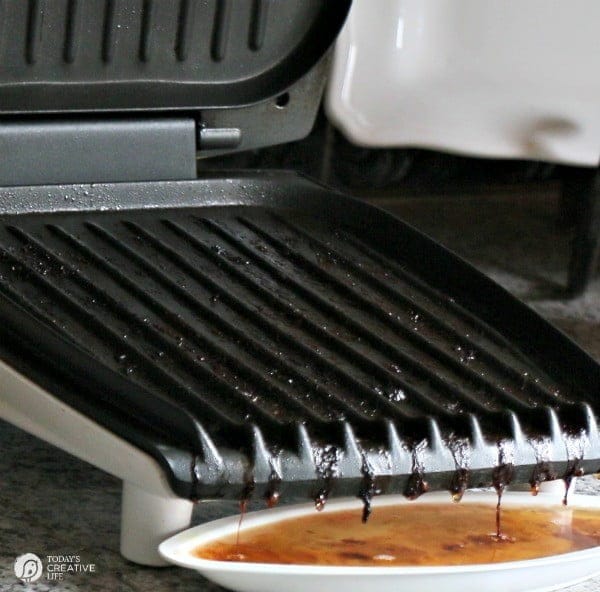 My mother shared a tip that was one of those "AHA! Moments". So when Brawny asked me to team up with them and asked me to share a tip on how I use Brawny to clean up messes that aren't so ordinary, I thought it would be a perfect tip to pass along to all of you. If you're using a regular baking sheet and end up with hard to clean pans, here's a great tip to remove baked-on grease.
Brawny is for MORE than just wiping up Kitchen Spills! 3 feet more than a regular roll and the Strength to Take On Tough Messes.
You're going to LOVE this!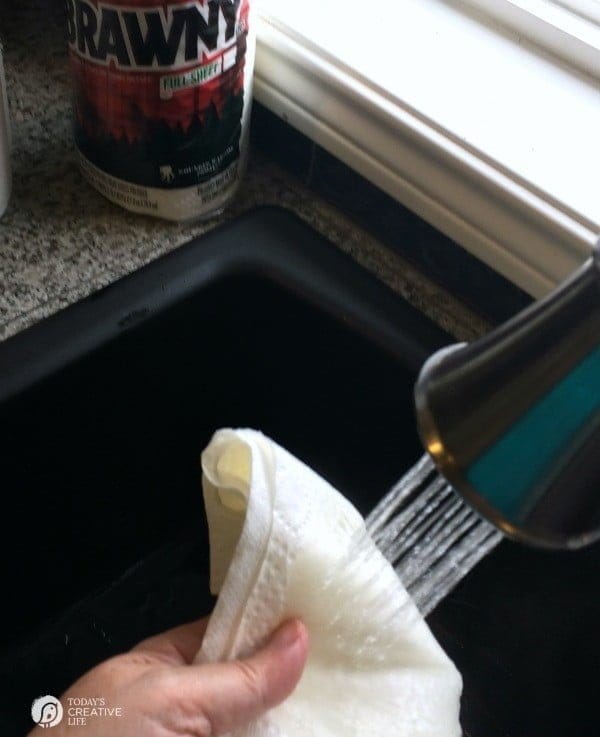 After you're finished cooking, unplug your grill and let it cool for a few minutes, but not completely cooled.
Unroll several Brawny paper towels and fold into the size to fit your grill.
Wet the paper towels and lay flat on your grill.
Close the grill and let it sit while you complete the rest of the Mac and Cheese recipe. You'll also want to fold a few to place on the counter to catch any water and mess dripping. The steam generated from the wet Brawny paper towels and the warm grill will magically lift the charred greasy right mess off.
It helps to have a sturdy paper towel that can handle a mess like this and not fall apart. Brawny helps you clean faster & more efficiently. It's all about the "Stay Giant™" message, which shows how resilient and how they stand up to life challenges, coming out stronger on the other side. Kind of like me. I know I'll come out stronger through grieving my mother.
After at least 10 minutes, lift the lid and simply wipe the grill clean.
Ta Da! Take a dry Brawny paper towel and wipe up the rest of the moisture and you are finished!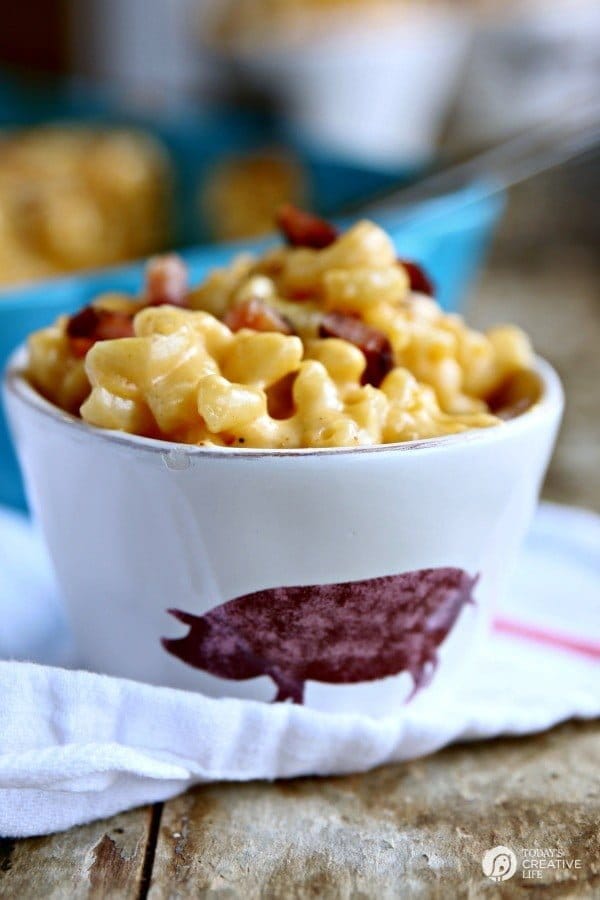 Let's get back to that delicious Mac and Cheese!
This would be a great side dish for the holidays, or just a hearty lunch or dinner.
If you're like I am lately, then you won't even bother to make a veggie to go with it, but you could. It would go great with steamed broccoli, asparagus or green beans.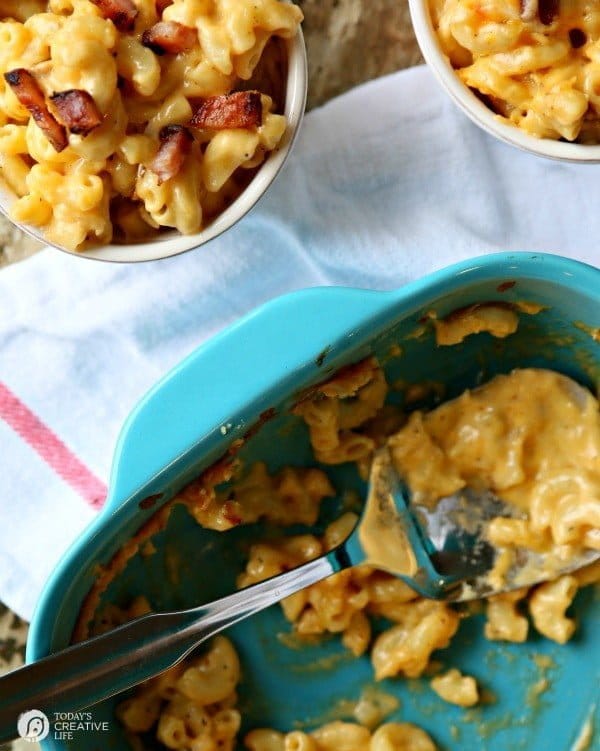 It's also a great dish to take to a potluck or to a friend who may need a little love.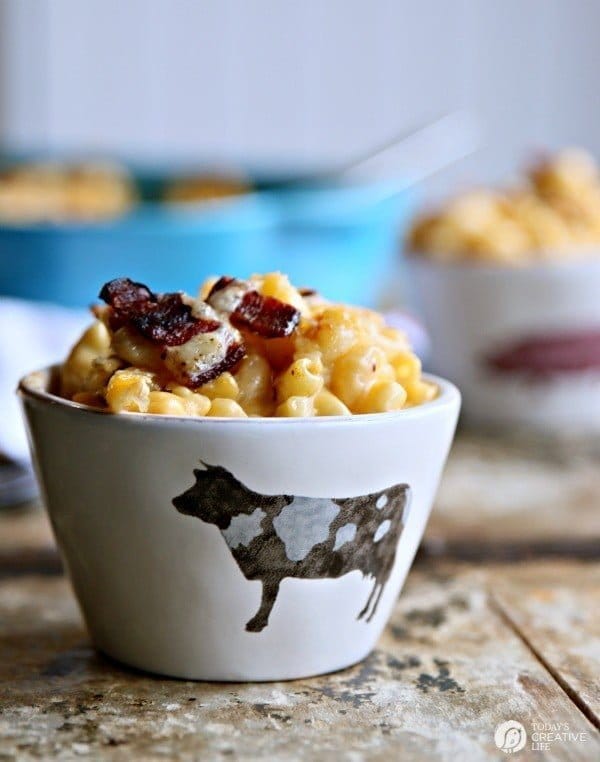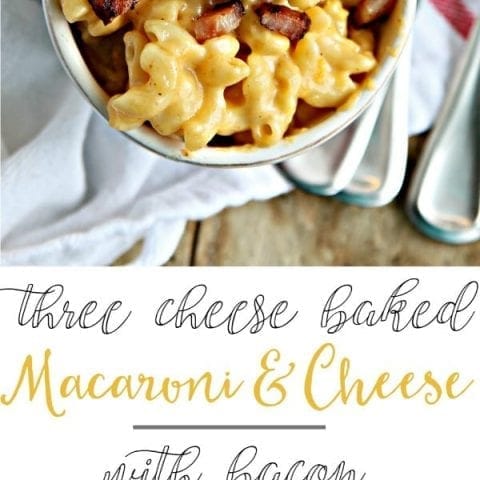 Three Cheese Baked Mac and Cheese with Bacon
Yield: 6
Prep Time: 20 minutes
Cook Time: 20 minutes
Total Time: 40 minutes
Ingredients
1 box (13oz) elbow macaroni (I used Dreamfields Pasta)
7 Slices of cooked bacon. Chopped.
4 Tablespoons butter
3 Tablespoons flour
1 1/2 cups milk - I used 2% because that's what I had.
1/2 cup half and half or cream.
1 Tablespoon dried onion flakes
1 teaspoon sea salt
1/2 teaspoon fresh ground pepper
1 Cup shredded colby jack cheese
1 Cup shredded smoked Gouda cheese
2 Cups shredded white cheddar cheese
7 slices American cheese
Instructions
Toss your cheeses in a medium size bowl. (Cheddar, Gouda and Colby only) and set aside.
In a large sauce pan, melt your butter.
Whisk in flour and continue to cook for a minute or so.
Slowly pour in milk and half & half, stirring or whisking continuously.
Add dried onion flakes, salt and pepper. Stir.
Bring your mixture to a boil, then reduce the heat. Simmer for about 2 minutes.
Remove from the heat and add the American cheese (I tear mine into strips), and 2 cups of the mixed shredded cheese. Stir until melted.
Add the cooked pasta to the cheese sauce. Stir.
Pour only half of your pasta mixture into a greased or buttered 3 quart baking or casserole dish.
Add the chopped bacon to the remaining cheese mixture and sprinkle half to the top of the pasta.
Pour the remaining pasta into the casserole dish and top with the rest of the cheese and bacon mixture.
Bake at 350° for 20-30 min or until the top is browned and bubbly.
Serve as a meal or side dish.
This is a sponsored conversation written by me on behalf of Georgia Pacific. The opinions and text are all mine.