Back to School! We're all looking for Tips for Back to School that make the transition from summer easier to handle. You either LOVE this time of year, or hate it! Some of you are already in the thick of it but for the rest of us, it's right around the corner.
This is a big year for us. My son will be a freshman! He'll be heading off to high school and I'll be crying. We are however, already talking about a plan, a strategy, and school goals.
Tips for Back to School – Homework Station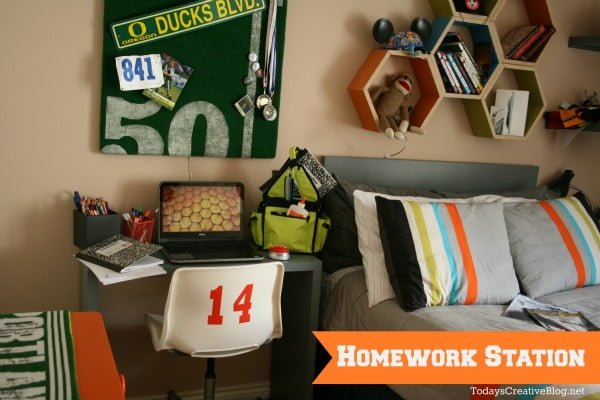 We want to set our son up for success by helping him establish good study habits from the get go. I've learned in the past that having a special spot to work on homework is key.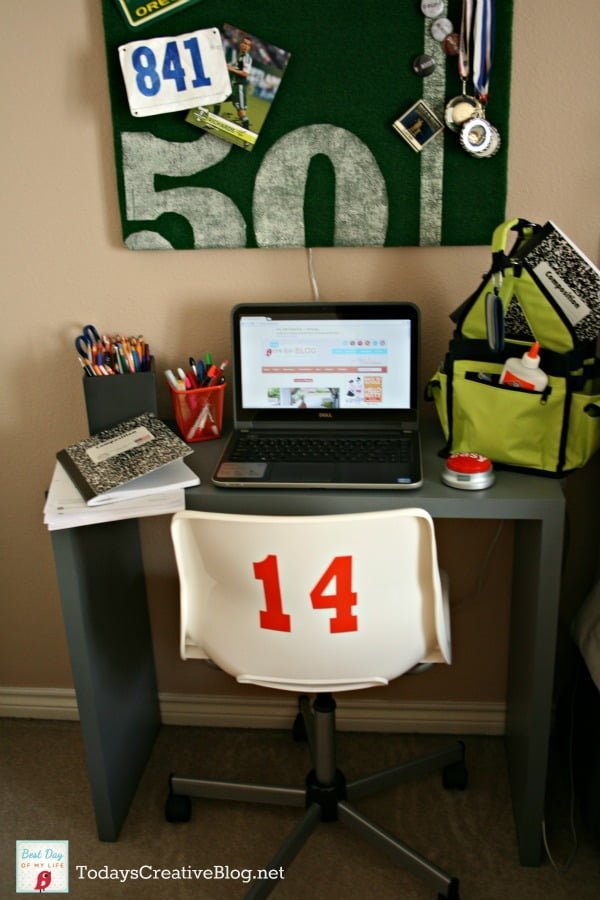 When my son likes to roam, my portable homework station has really come in handy. It's that green canvas tote sitting on his desk. I load it with everything and anything he may need.
Dell Inspiron Touch Screen Laptop
Just like a sport, you need the right equipment to be successful. Ever since he started middle school and now going into high school, a computer is a must. It's a fact. He will use his laptop daily to complete assignments in all subjects. I can't tell you how many times we've googled math problems, or skyped with someone smarter than me.
Boy how I wish I would have had a computer…….heck I was thrilled to have an electric typewriter. (Yes, I'm THAT old)
I was over the moon when Staples offered to supply me with the new Dell Inspiron Touch Screen Laptop. What a gift! Little did they know his laptop had just died last spring. When my son realized it was a touch screen, you'd think he had just won a years supply of tacos from his favorite restaurant.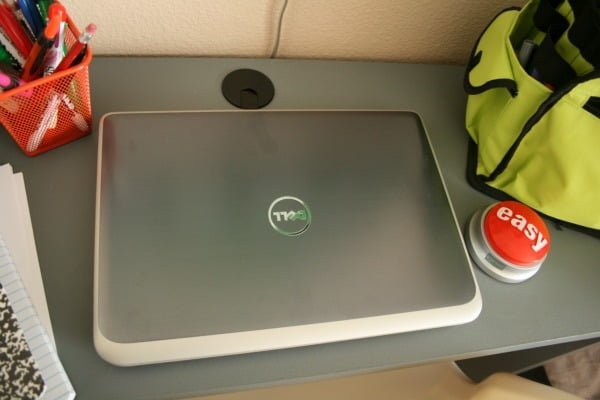 He is loving Windows 8 and picked up on it much faster than I did last winter when I purchased a new desktop. Adding apps, syncing this and that and simply enjoying touching and sliding those apps along the screen. It really is efficient and so easy to use.
Before the computer arrived, Staples had sent us probably one of the best toys for a 14 yr old boy.
In fact I think they had 14 yr old boys in mind when their advertising team designed it. "THAT WAS EASY"……. It's permanently burned into my brain.
But I have to say I was pretty impressed when I told him that he and his friend had to run the hill 5 times…….he grabbed the EASY button and they got to hit it every time they made it. Of course I had to take photos.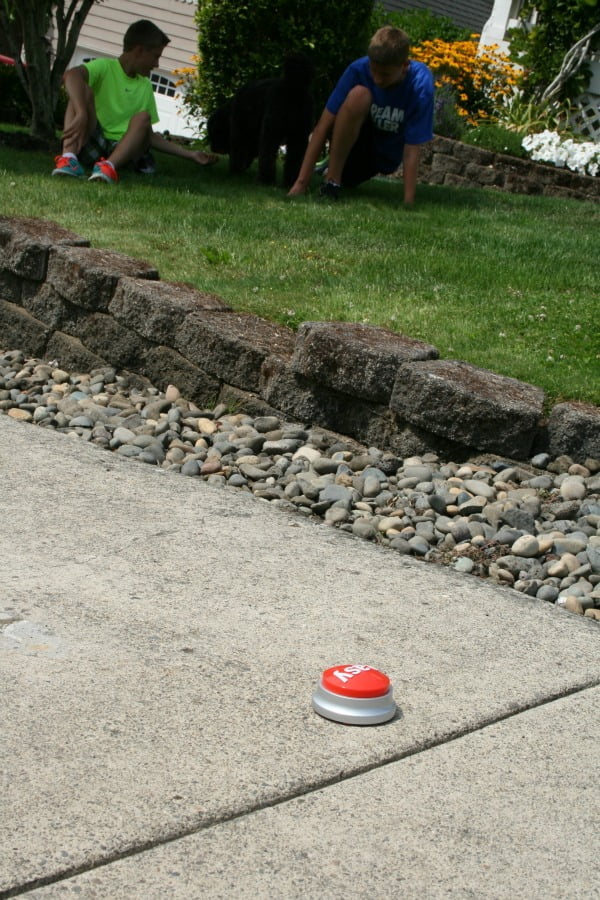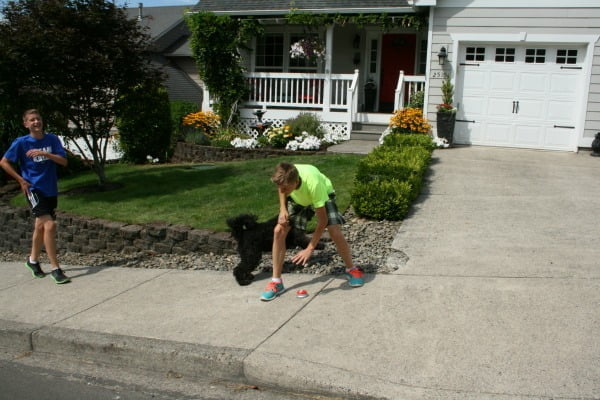 Anything that gets teen boys to move quickly is my favorite thing ever. The EASY button has come in handy more times than I'd like to admit. Thank you Staples, it's become one of my most valuable parenting tools. Oh and the laptop is pretty cool too!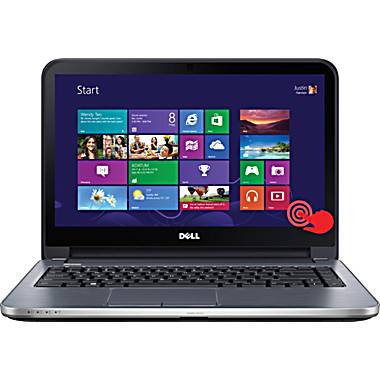 I was given a free Dell Inspiron Touch Screen Laptop and a free EASY button if I shared my Back to School Tips. My thoughts, opinions and desires are all mine.
If you struggle with homework woes……here's how I motivate my son and it works. Homework Incentives.
Like the room? See room details here.