Nothing screams summer more than frozen pops! Even though I know some of you are already headed back to school, I am holding on to summer with both hands………well actually one, because I'm holding onto a Dryers Outshine Fruit bar with the other!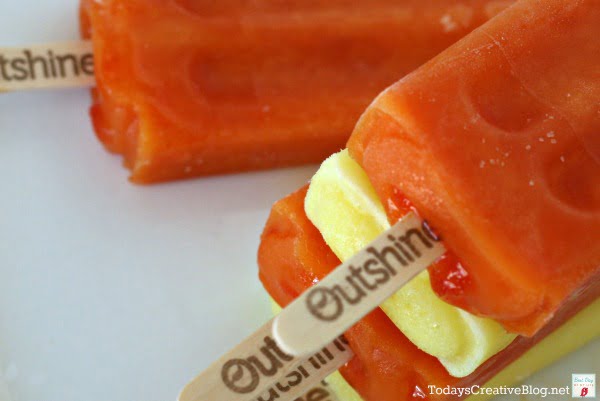 Unlimited Frozen Pops!
Teaming up with them this summer is a dream come true! Outshine Fruit Bars are low calorie, made with real fruit and fruit juices and even come in no sugar added options. Like coconut water? They're making some with coconut water too!
We've had such great weather and there's nothing better than sitting on the porch on a hot day eating something cool and refreshing. These frozen snacks are so full of flavor………so far I've tried Strawberry, Lime, Orange, and Pineapple. Oh, the pineapple is amazing.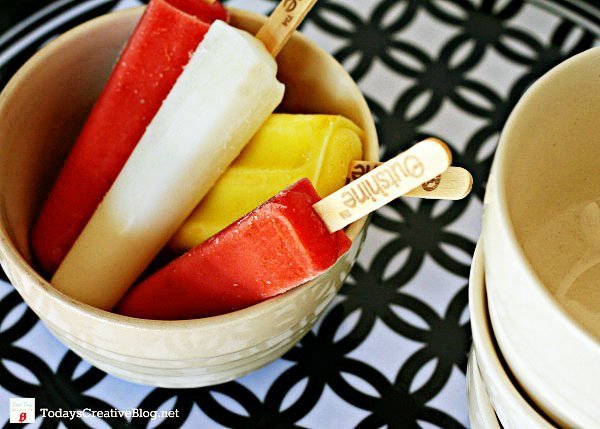 It's common around here to have a few teen boys running around and we know what teen boys do……..they EAT! I'm not ashamed to admit that I only allow ONE bar and I hide the rest for me!
It's not my first time to this frozen pop rodeo.
You see, back in the day……I thought I'd be the cool mom and allow my son and his friends an "unlimited" rule for frozen pops. I mean……how many could they possibly eat at age 6 and 7? Well……..I think I went through 35 in one afternoon for 5 boys. I had to rethink my "unlimited" rule very quickly. The new rule was 2. Who knew little boys could eat so much? I was happy to have captured that memory by taking a photo of that first day and even created a scrapbook page about it. (oh how I miss scrapbooking).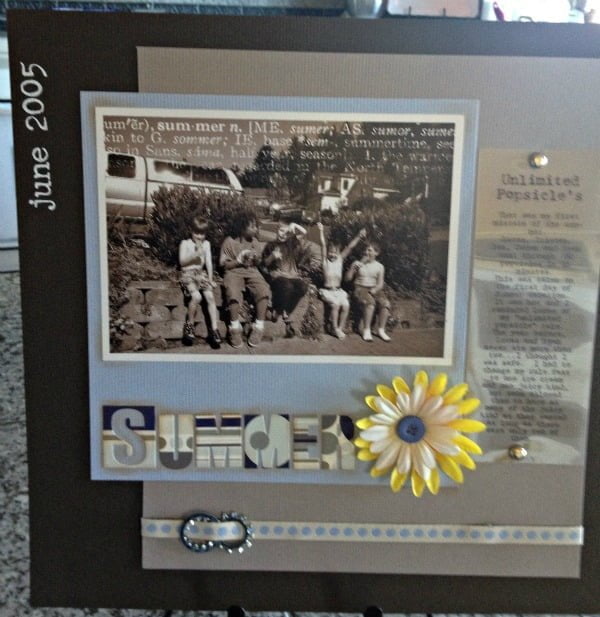 Here's a closer look at the hungry stinkers. This was the first day of summer vacation.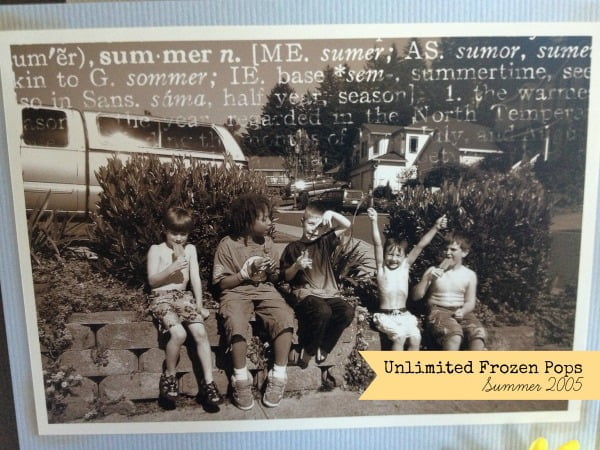 I'm sure they would have loved to have gotten their little hands all over these! Eating these too quickly would be a waste……you don't want to miss the burst of flavor! They wouldn't care that they are low calorie, made from real fruit and real fruit juice.
This post was sponsored. All opinions and ideas are 100% mine.
---
More Frozen Treats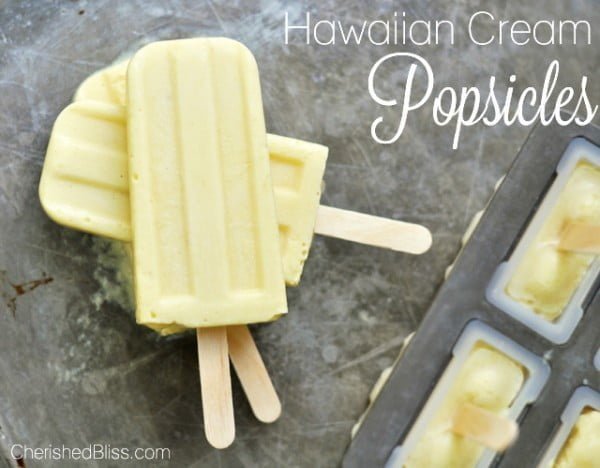 Hawaiian Cream Popsicles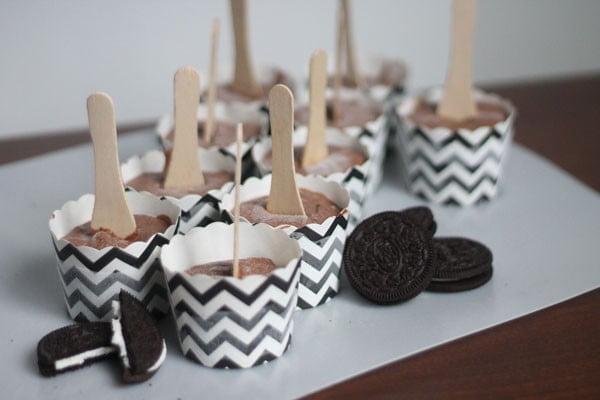 Oreo Chocolate Pudding Popsicles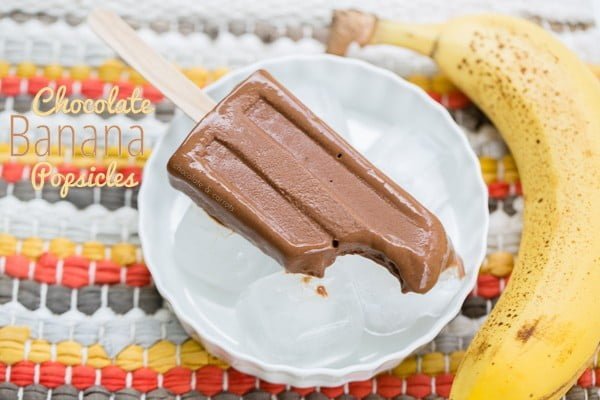 Chocolate Banana Popsicles