This is a Sponsored post written by me on behalf of Duck Brand provided by ShurTech Brands, LLC. All opinions are 100% mine.
I can't help it! I LOVE Duck Brand® duck tape around water bottles.
Valentine Party Water Bottles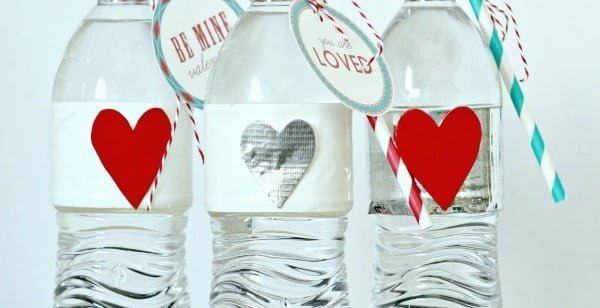 It has to be one of the easiest and best ways to add holiday flair to any event. It doesn't require much skill but looks fun and festive!
This past holiday season, I had 3 parties. Out of all the other party touches I incorporated, people talked about the water bottles the most.
Really?
But who am I to question what they like right? A compliment is a compliment and when someone gives me one, I will keep repeating whatever it was, just like a toddler until someone says stop.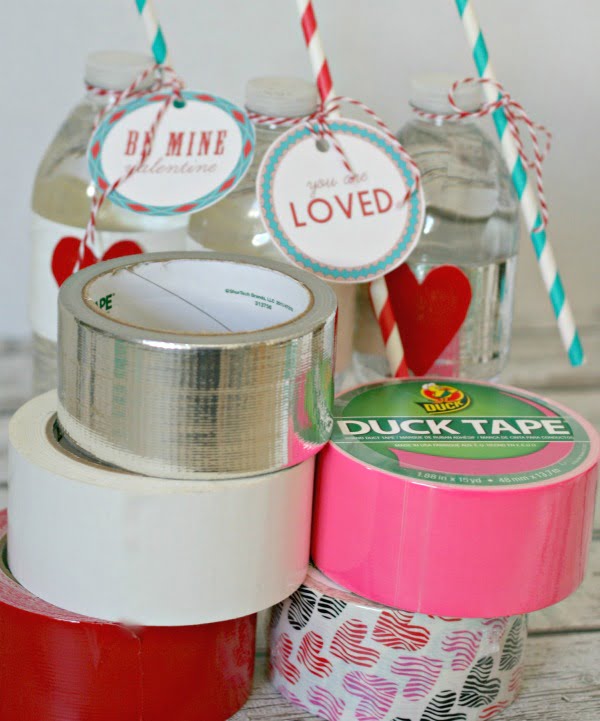 But I doubt this will happen since Duck Brand® keeps coming out with fresh designs for almost every holiday.
They have a whole line of Valentine patterns that make it super simple for any Valentine's Day craft. They make it easy to add holiday decor quickly and easily.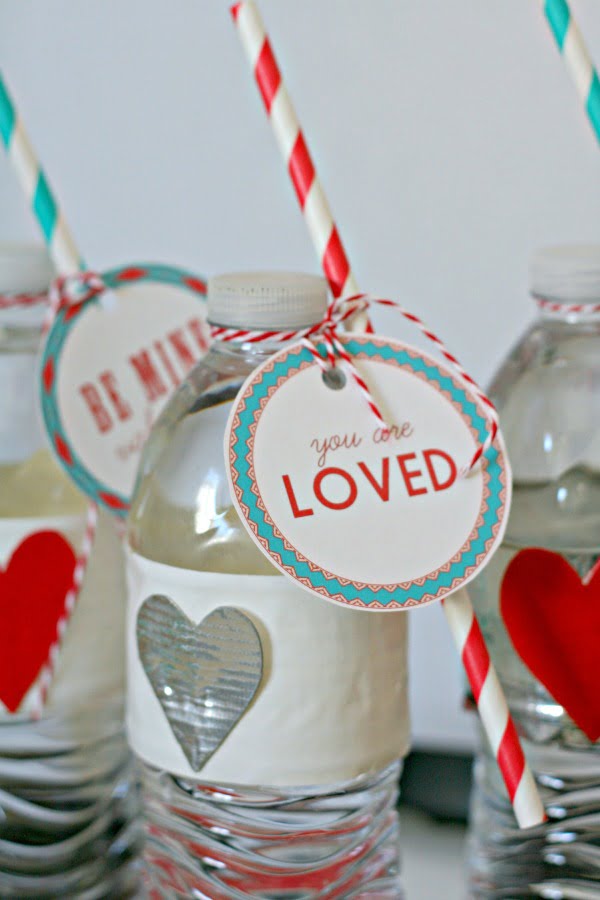 I could have stopped at just wrapping one of thier designs around the water bottles, but I quickly realized that making cute hearts and applying to the bottle for a 3D affect made them even cuter!!!
These would be great for classroom parties, packing for a team sporting event or of course a party.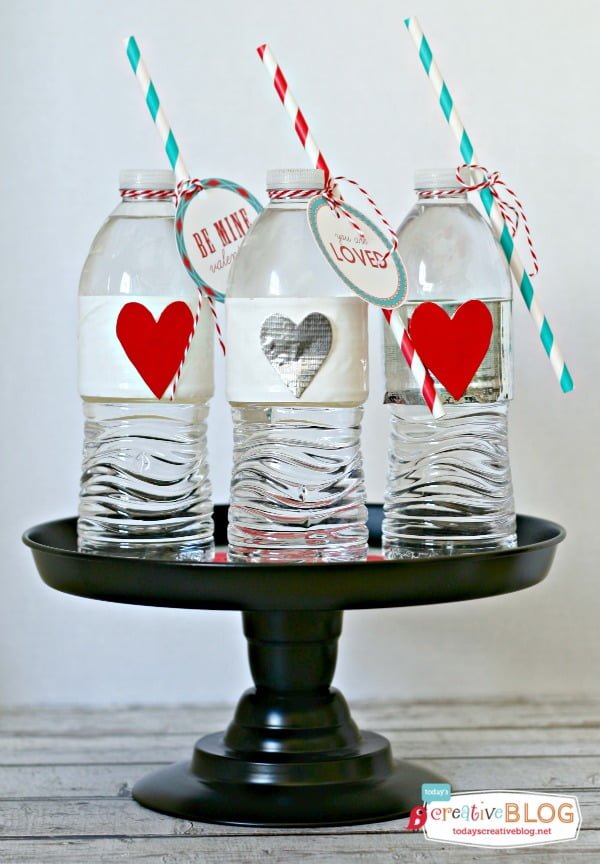 To make your own water wrapped water bottles, simply tear off a large enough strip (5-6 inches) and wrap it around. Easy as that.
To make the heart, I tore off a piece of tape about 5 inches long, folded it in half and stuck the sticky sides together.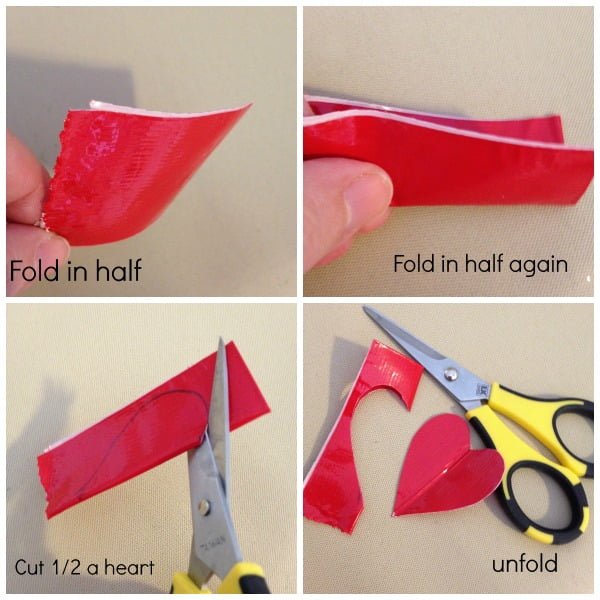 I then folded lengthwise and cut half the heart like I learned in kindergarten.
To apply the heart to the bottle, I tore off a small strip of tape, made a small circle with the sticky side out, placed it on the back of the heart and applied it to the water bottle. Done.
Using bakers twine and this free printable, I made the cutest water bottles ever!
Creating something fun and inspiring doesn't have to be difficult. Don't over think it. I love crafts that EVERYONE can incorporate easily all year long.
Find Duck Brand® on Twitter for more inspiration!