I'm not big into decorating for Valentines Day. It's not that I don't love Valentines Day, it's just that my son's birthday is the day after, so we tend to get caught up in that. But I do like to have a couple of subtle ways that reflect the holiday, so I made this really quick No Sew Valentine Table Runner with a scrap of fabric.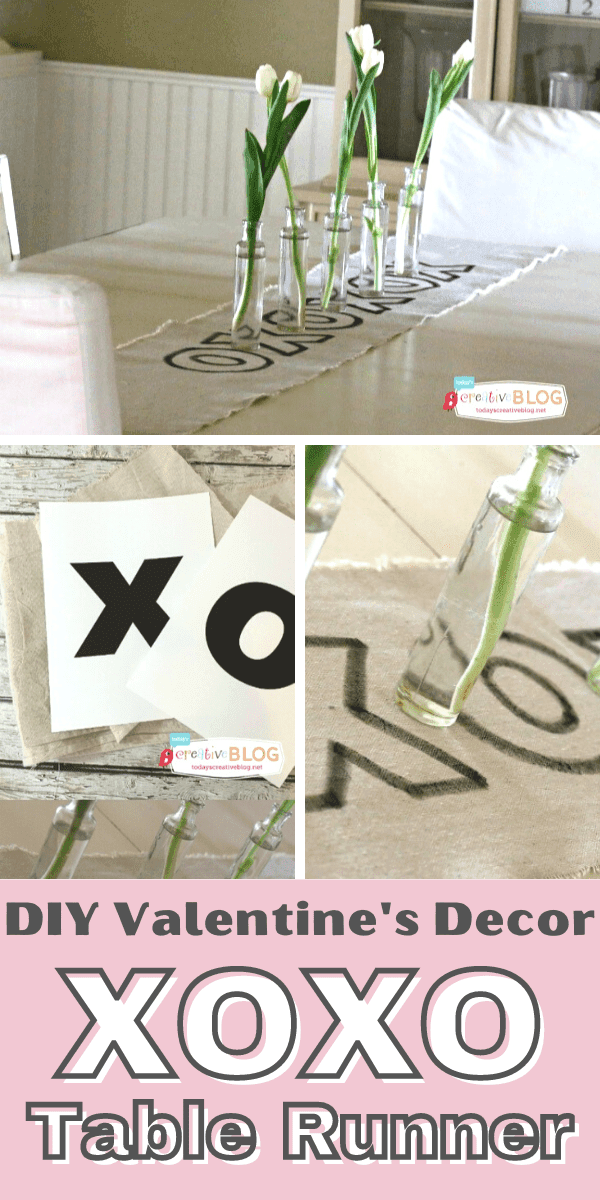 No-Sew Valentine Table Runner
It's actually a leftover scrap of the drop cloth I'm using to recover my chairs. I've got a couple more to do.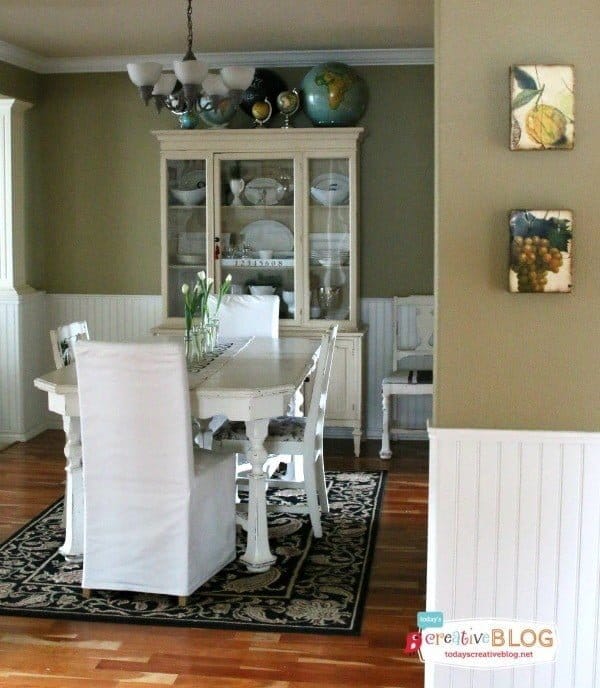 This DIY craft was very easy and I love the way it looks. It cost me nothing since I already had everything on hand. It blends with my decor and hints that it's almost Valentines Day!
How to Make a Valentine Table Runner
Supplies Needed: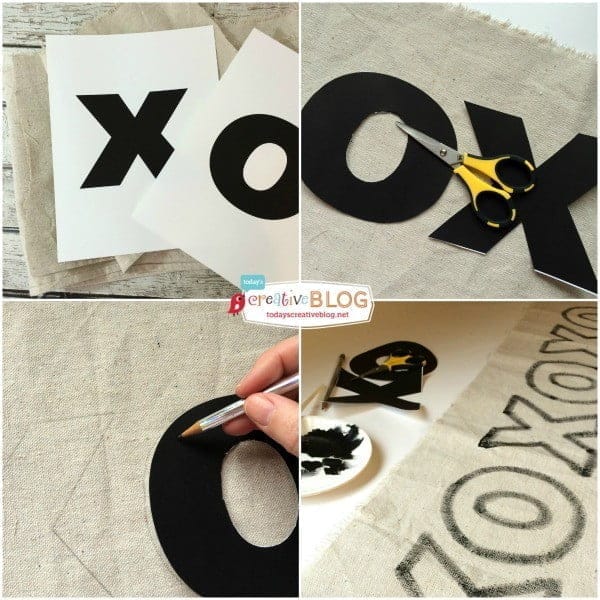 In my word program, I created a large X and then a large O, printed one of each on cardstock.
Cut the X and O out to create a template.
Trim a scrap of fabric to fit your table. However long you need it. I pulled on the strings to create the frayed edges.
Position and place the X onto your fabric and lightly trace with a pencil – repeat with the O.
Using a small stiff brush, dry brush the pencil lines with black fabric paint. To dry brush, simply dip your brush in your paint, brush off most of it onto scrap paper. I use a paper plate to hold my paint and just paint off the excess there. After brushing off the excess, trace the pencil lines with your brush. It will show rustic faint brush marks. You decide how light or dark you want them.
Allow to dry completely.
I set the paint by applying a hot iron over the painted letters. This is only necessary if you're planning on washing it.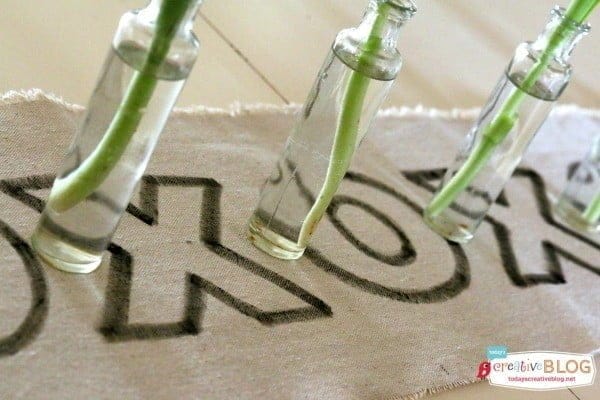 Keep in mind, it's homemade and it doesn't have to be perfect! If you wanted perfect, you'd buy it, right?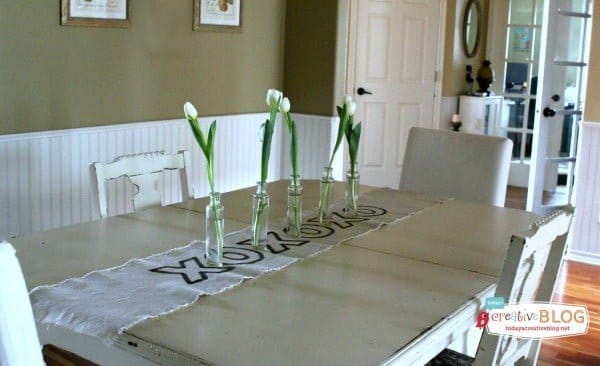 Depending on where you're standing, it starts with a hug, or a kiss. Both are fine.


For more Valentine Ideas: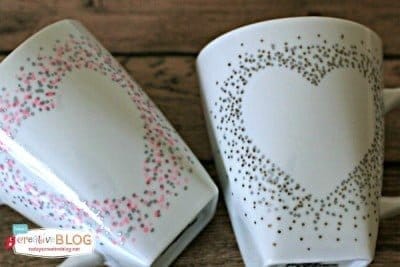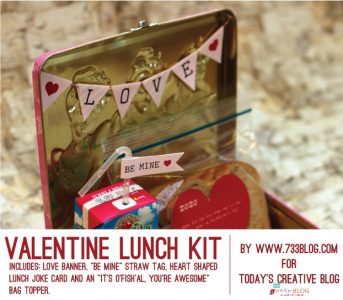 Valentine Lunch Kit Printables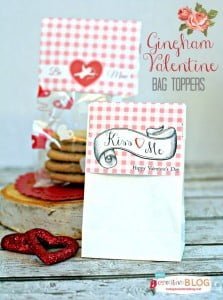 Printable Valentine Bag Toppers
Follow my Valentine Pinterest Board for more inspiration.
Follow Kim Demmon (today's creative blog)'s board Valentines Day Ideas on Pinterest.

This post contains affiliate links.