Valentine Treats are easy with Heart Shaped Brownies!
Remember when I made up my quick Game Day Brownies, showing off my mad decorating skills? While working with Pillsbury, I thought I would "Mix Up A Moment" for some super cute heart shaped brownie Valentine Treats with free printable owl tags.
Valentine Treats
I saw these adorable small heart shaped aluminum baking pans and had to have them. I thought they would make cute treats for my family and for a few friends of mine. I thought my personal trainer would enjoy one (everything in moderation, right?) and my physical therapist too.
Remember when I had stocked up on all the brownie mixes and frostings from Pillsbury while shopping at Walmart?
>>>> Click Here for Special Savings on Pillsbury Brownie Mix and Frostings <<<<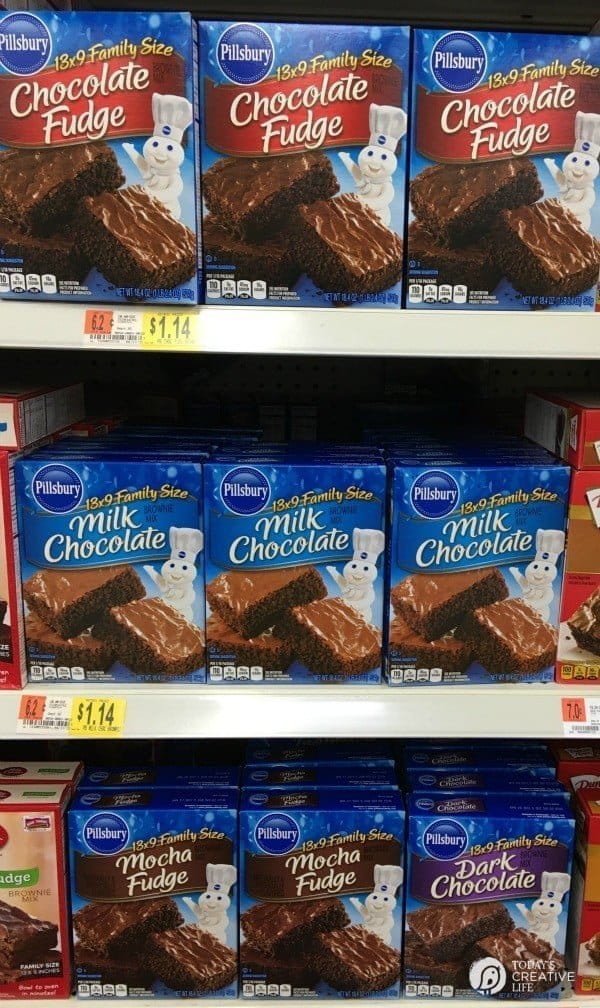 I grabbed a box of the Pillsbury Milk Chocolate Brownie Mix and Pillsbury Cream Cheese Frosting out of my pantry and made up about 8 of these single serving hearts.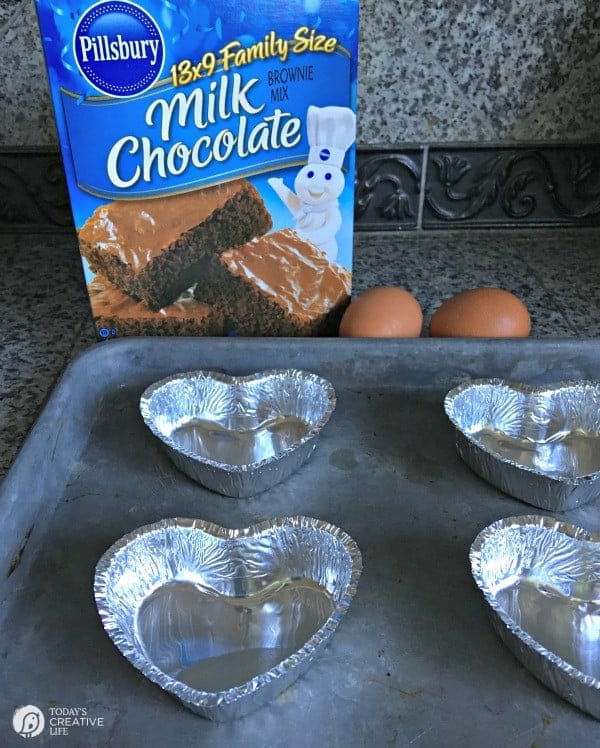 Now keep in mind, since you're using small baking pans, the baking time will be completely different that what the box says. I ended up baking these for about 12 minutes. Think of it as baking cookies.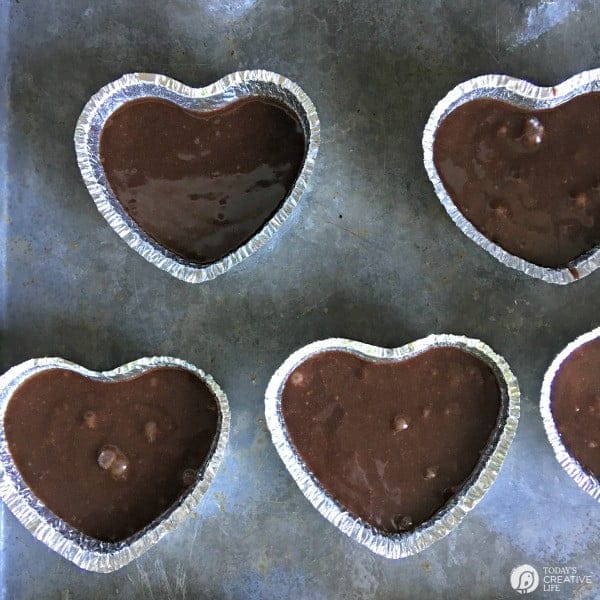 I filled them about 3/4 full and placed them on a cookie sheet to bake.
I was excited to see how they turned out, knowing my son would get a kick out of the heart shaped treat.
Once they were done, I allowed them to cool completely before touching them with frosting. Remembering my lack of decorating skills, I decided to just place a dab of Cream Cheese Frosting right in the middle and place a cute little sugar heart right on top. It's simple and it's cute!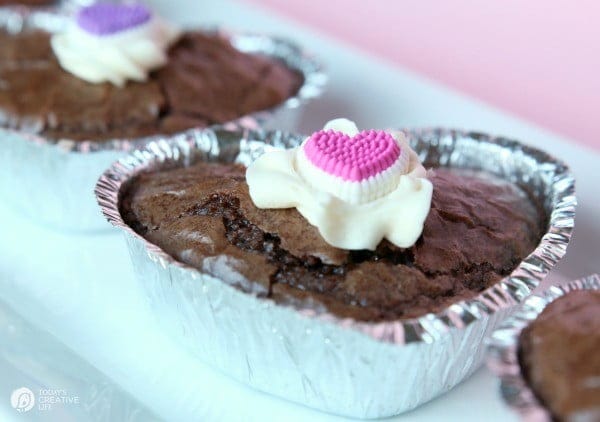 Now doesn't this make the cutest little gift to hand out to friends and family?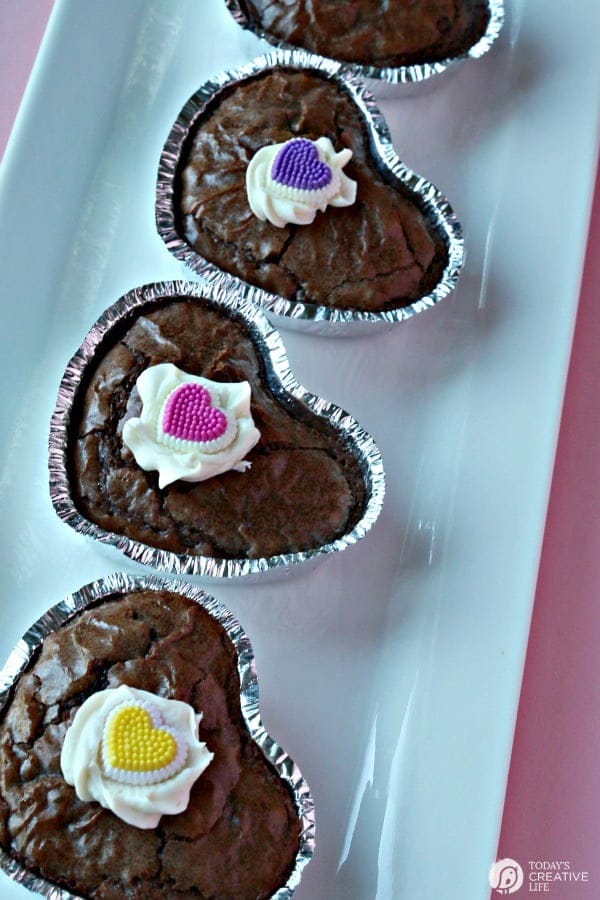 What I love is how easy this was to put together. Just by using a simple box mix of Pillbury Brownie mix, the heart shaped baking pans, and simple decoration, made it easy and quick to "Mix Up A Moment".
Click HERE to Check out the Pillsbury Mix Up a Moment Pinterest board for more creative ideas. I have my eye on the cherry cheesecake brownies myself…. or maybe the brownie raspberry parfaits.
No need to reinvent the wheel. It doesn't have to take a lot of time or fancy skills to make something special.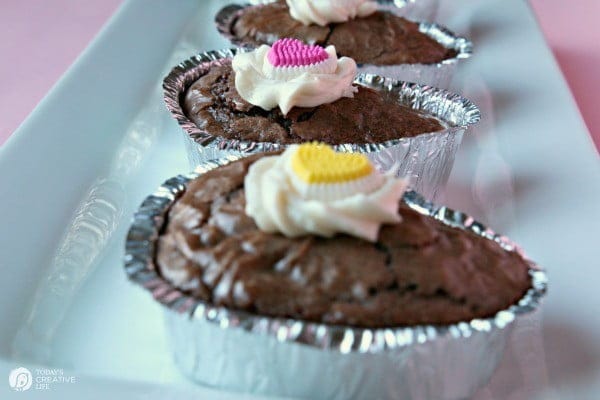 I had intended to use conversation hearts, but when I saw these, I thought they were perfect.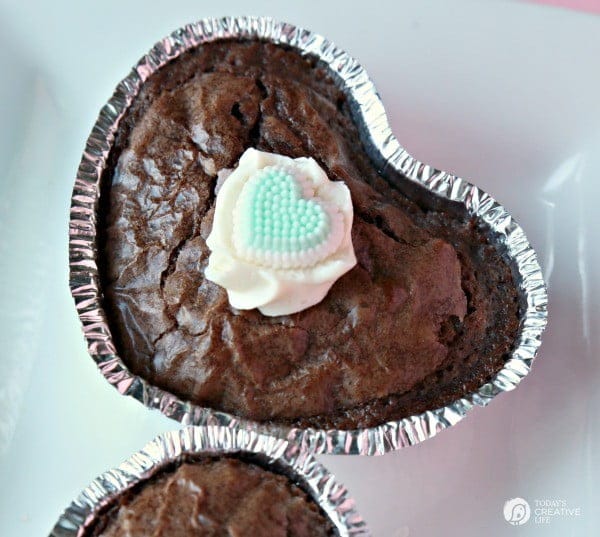 Just when I was getting ready to wrap them up, I thought they needed a cute Valentine Tag. I quickly whipped these up with some valentine graphics I had and thought you'd enjoy them too. You can download yours here.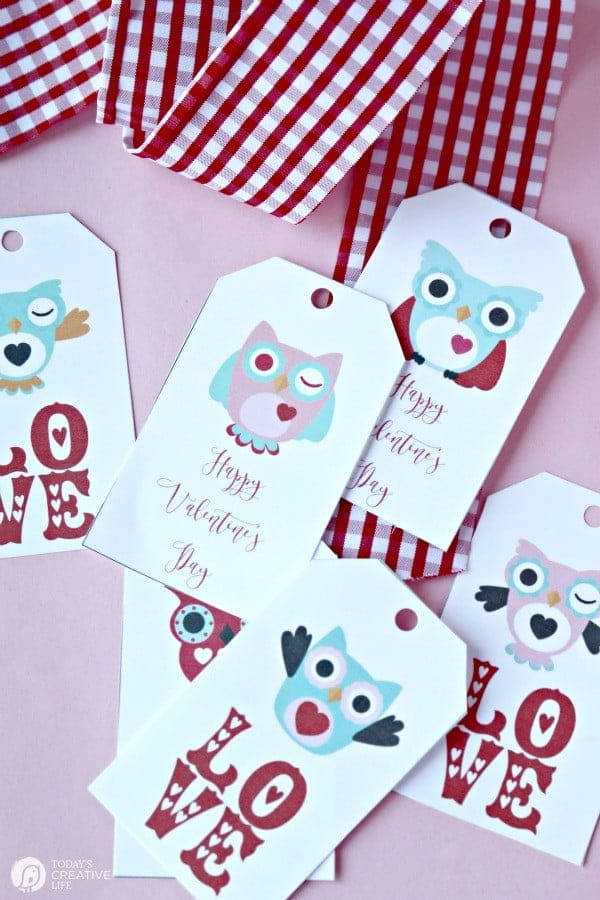 Now who wouldn't enjoy this as a fun Valentine Gift?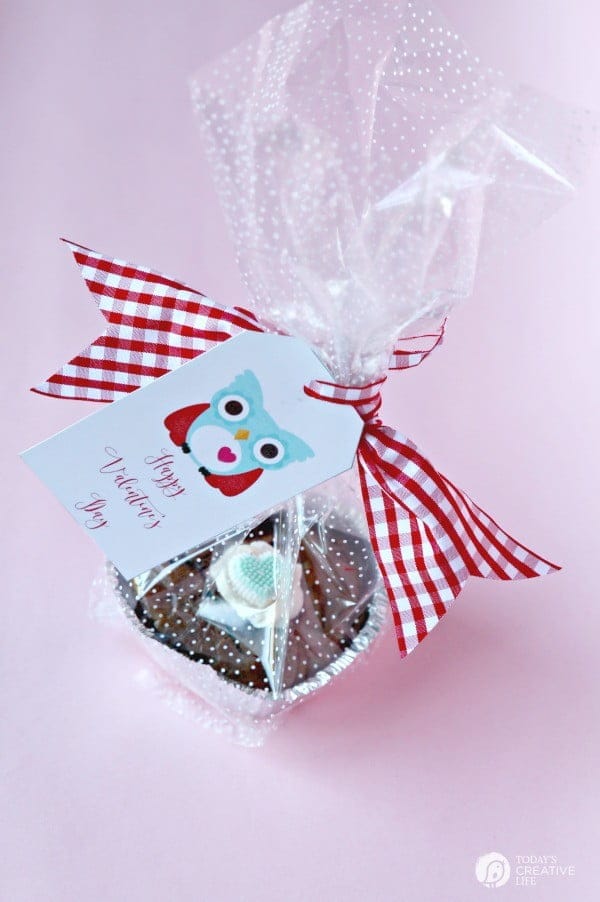 Cute gifts don't have to be difficult. Use Pillsbury Brownie mix for a start with a cute tag and ribbon and you are golden.
>>> Download your FREE OWL Gift Tags HERE <<<
This is a sponsored conversation written by me on behalf of The J.M. Smucker Company. The opinions and text are all mine.