Valentine treats can be as easy as making a boxed brownie mix in heart shaped foil pans. Easy recipes for Valentine's Day treats are always a hit.

Valentine Treats
You can get away with using store-bought brownie mix and frosting when you bake them up in heart-shaped pans. I thought they would make cute treats for my family and for a few friends of mine. I thought my personal trainer would enjoy one (everything in moderation, right?) and my physical therapist too.
You can use homemade brownie recipes too, but I was in a rush.
Heart-Shaped Valentine's Day Treats
Anything in a heart shape is instantly better, don't you think? If you don't have time to bake, just fill these heart-shaped pans with candy, and if you find yourself wanting to spend more time crafting and not baking… what about making cute Valentine's Day candles?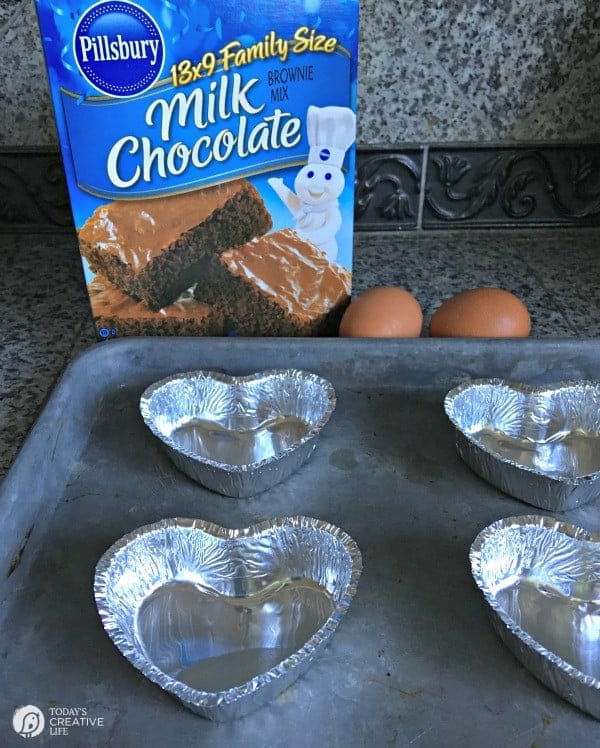 Now keep in mind, since you're using small baking pans, the baking time will be completely different that what the box says. I ended up baking these for about 12 minutes. Think of it as baking cookies.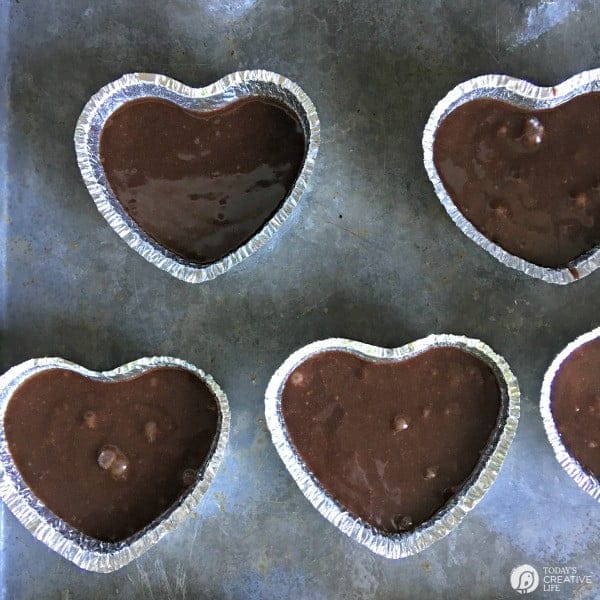 I filled them about 3/4 full and placed them on a cookie sheet to bake.
I was excited to see how they turned out, knowing my son would get a kick out of the heart-shaped treat.
Once they were done, I allowed them to cool completely before touching them with frosting. Remembering my lack of decorating skills, I decided to just place a dab of Cream Cheese Frosting right in the middle and place a cute little sugar heart right on top. It's simple and it's cute!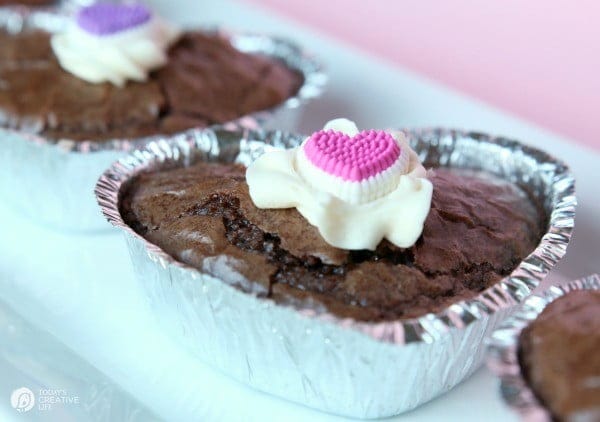 Now doesn't this make the cutest little gift to hand out to friends and family?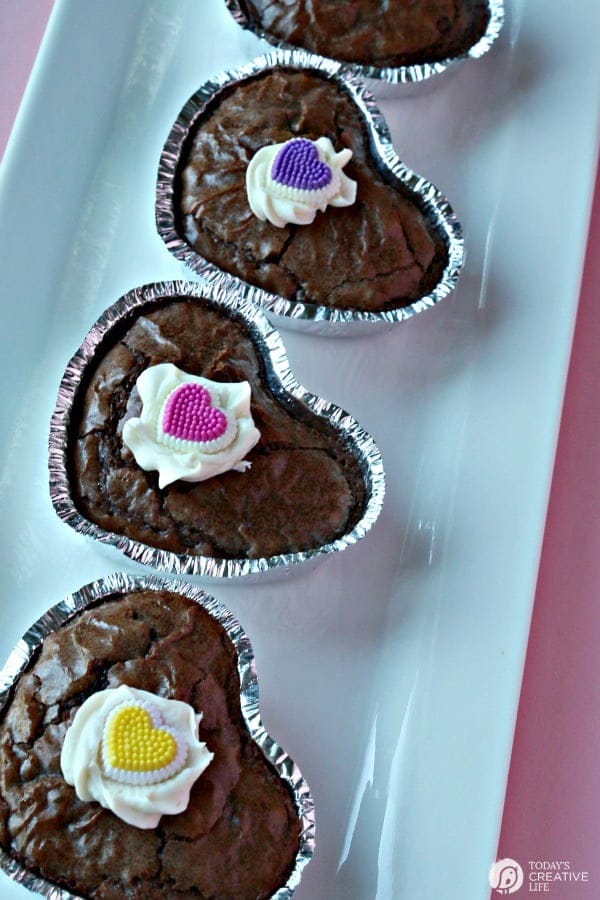 What I love is how easy this was to put together.
No need to reinvent the wheel. It doesn't have to take a lot of time or fancy skills to make something special.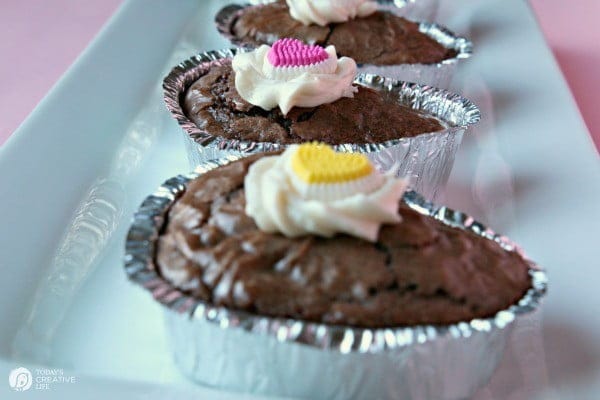 I had intended to use conversation hearts, but when I saw these, I thought they were perfect.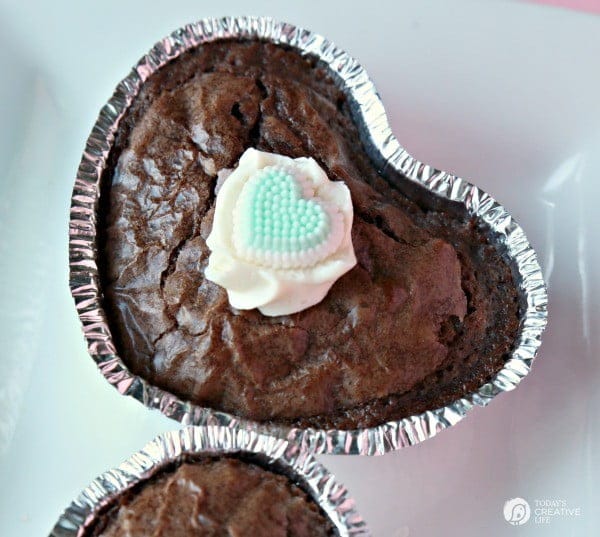 Valentine Gift Tags
Just when I was getting ready to wrap them up, I thought they needed a cute Valentine Tag. I quickly whipped these up with some valentine's graphics I had and thought you'd enjoy them too. You can download yours here.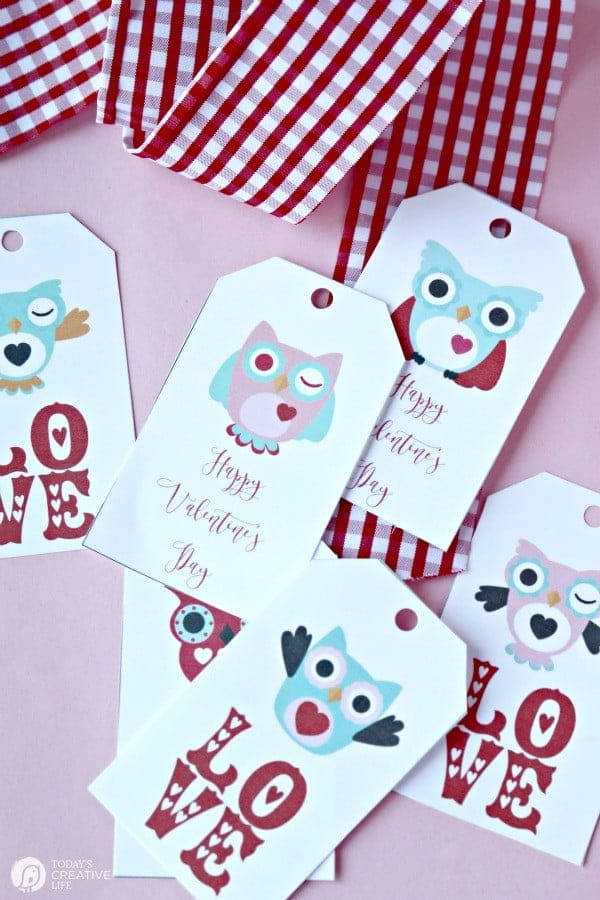 Now, who wouldn't enjoy this as a fun Valentine's Gift?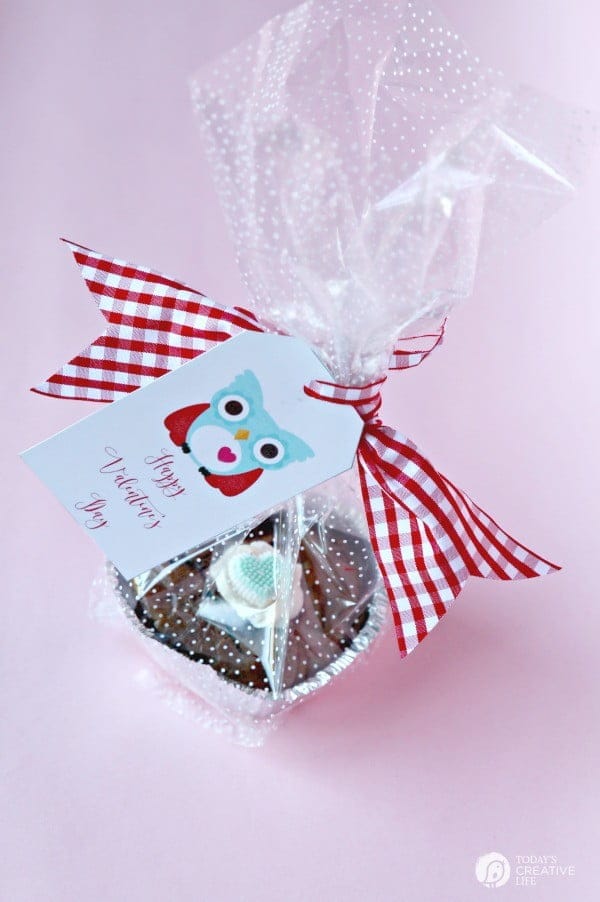 Cute gifts don't have to be difficult.
>>> Download your FREE OWL Gift Tags in the Printable Vault <<<
Free Printables for Valentine's Day
Easy Valentine's Day printables and decorating ideas.
Fun Classroom Valentine's idea.
Decorate your own tea bags for a quick and cute gift idea.
Valentine Printable candy bar wrappers for king-size bars.
Free printable Heart Valentine Gift tag or label.
This is perfect to place in a heart-shaped candy box!
Printable Bag Toppers for easy gift giving.
Tags and labels for Valentine's Day gift giving.
This fast and cute Valentine Banner is so cute for the mantel or door.
Send the kids to school with this Valentine surprise.
Cupcake toppers or stickers for more than just Valentine's.
XOXO Printable banner for easy DIY Holiday Decor!
Fun classroom activity for Valentine's Day.
Make a book of Valentine's Day coupons with these free printables.