While I'm in New Orleans, so many wonderful bloggers are filling in like my friend Jen from 100 Directions! She is full of creative ideas like this Watercolor Chalk Painted Vase! I love putting your own creative touch by painting flower pots and vases!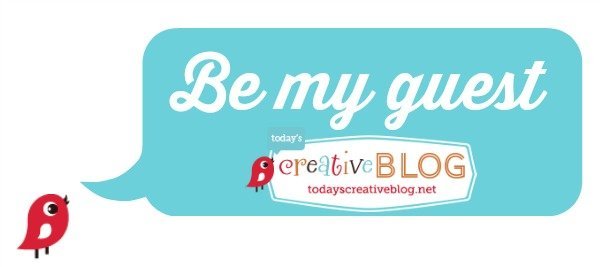 Make a painted vase that has a touch of your favorite watercolors. Today I'm going to show you how to make a pretty farmhouse chic style watercolor chalk painted vase. You can customize your vase to fit in your own decor using Chalk paint and watercolors. Create a more vintage look, or go with a smooth finish, whatever you like. Then add your favorite Spring flowers and enjoy!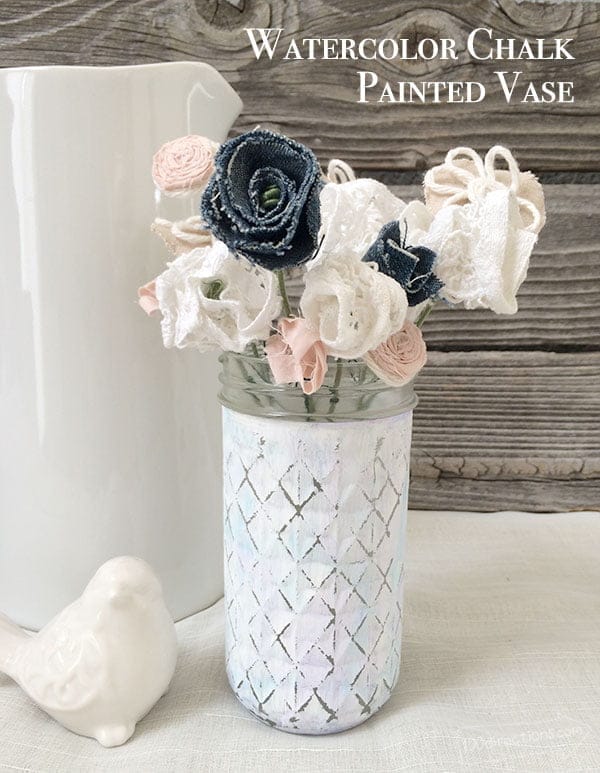 I love adding hints of color to things I create. I always have a hard time picking the "right" color because I change my mind so much about what my favorites are. Creating personalize decor takes care of the deciding… I can make 3 different pieces in all different colors if I want! Today's project features hints of lavender and blue, you can choose whatever colors you'd like.
Watercolor Chalk Painted Vase

Materials you need:
How to make this watercolor painted vase
Apply a coat of the varnish and let dry. This will act like a bit of a primer.
Apply a coat of white chalk paint. I covered my vase completely, except for the rim. Allow to dry.
Apply splashes of watercolor paint. Be careful not to over wet the surface as the chalk finish with pucker and rub off if too wet. Pat dry with a paper towel as you work, again, to prevent the chalk paint from puckering.
Allow to dry thoroughly.
Lightly sand away the paint to expose glass. Sand until you get the look you want.
Apply a coat of sealer/varnish and allow to dry.
Take a look at the process…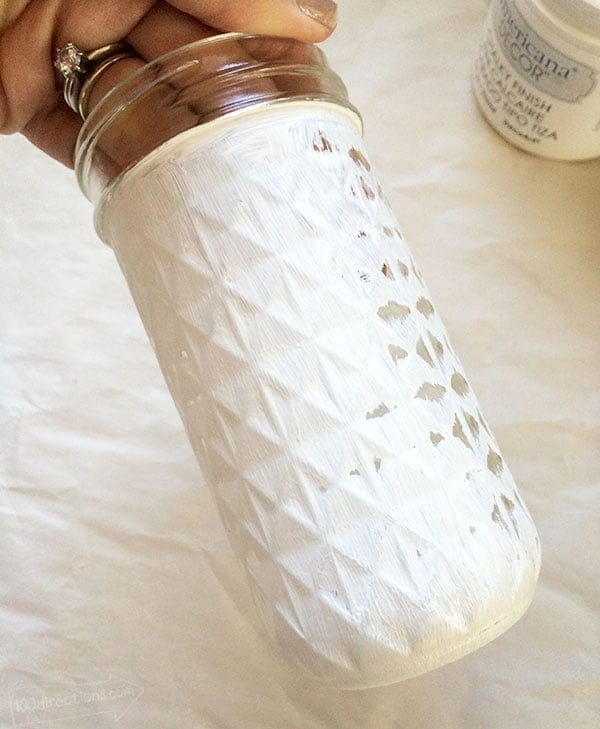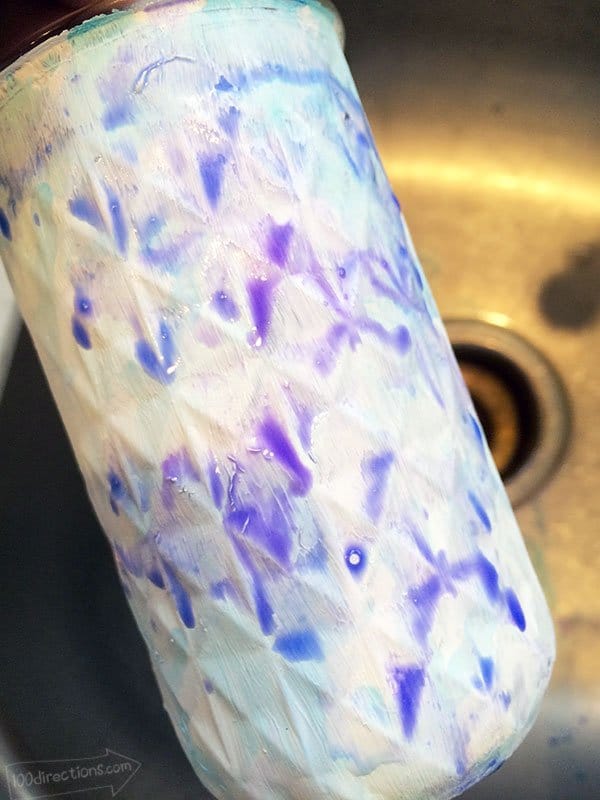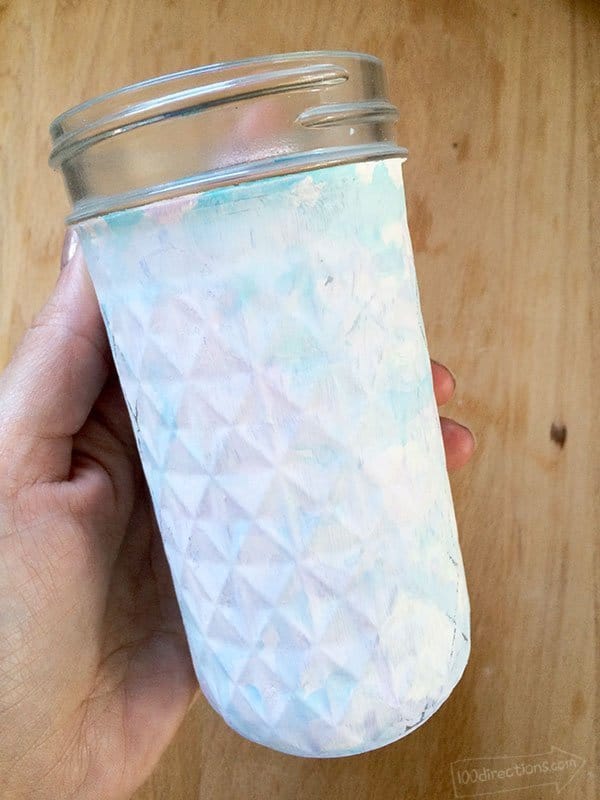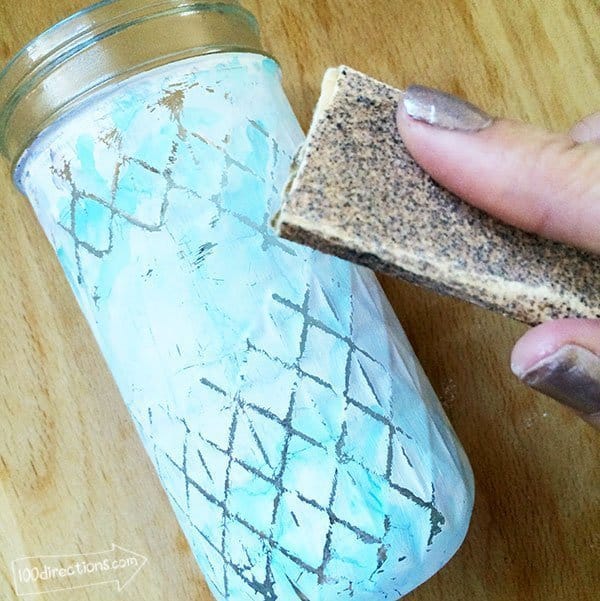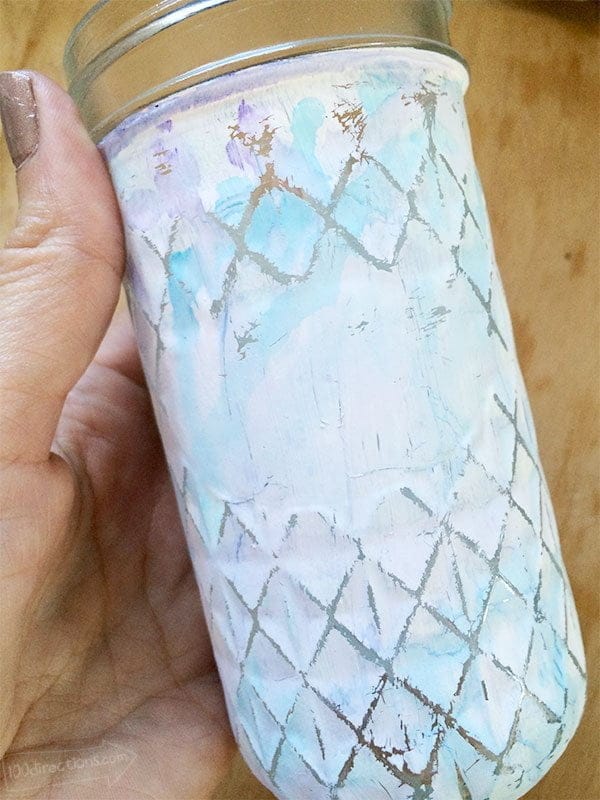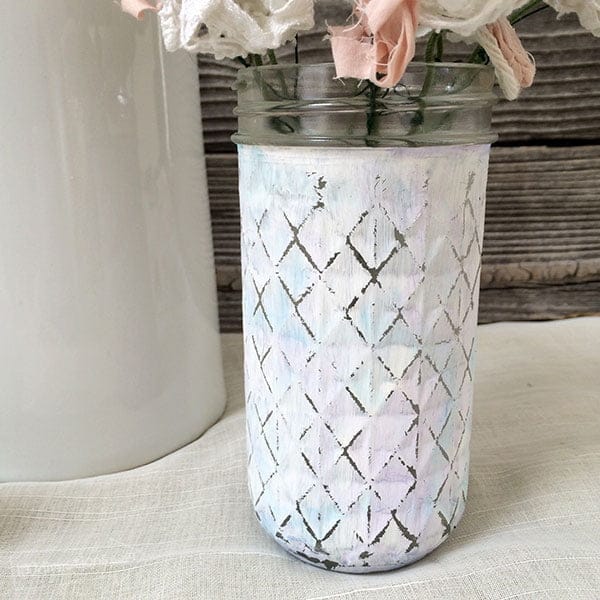 Fill with flowers and Enjoy! I used fabric flowers I created in this project, but you can also use fresh flowers or silk flowers if you'd like.
You can add more color to the vase if you'd like. Just lightly add layers of color and allow to dry between applications. If you find that the water chalk paint has wrinkled more than you'd like, simply get it wet, wipe it off and start over. You can also try patting it down with a paper towel… this will create a pretty neat texture look you might like. Play with it and have fun!
I can't wait to hear how your own vase turns out!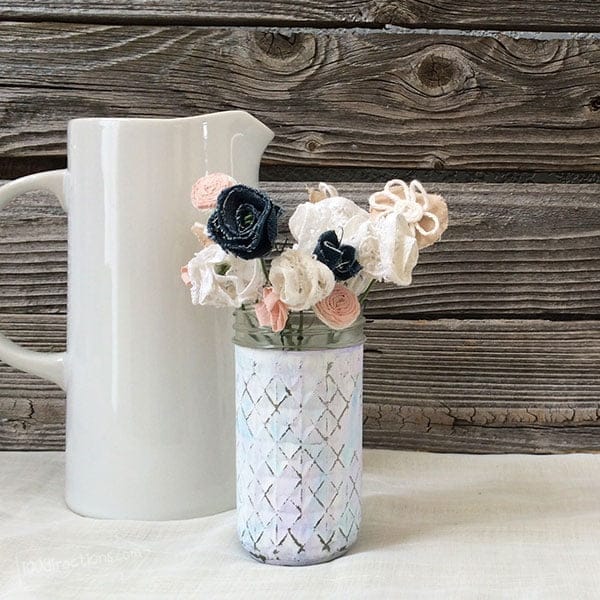 Here's a great white wax tutorial for chalk paint for so many items!

Find more from Jen on her site, 100 Directions.
Click on the images to visit!