I live in the Pacific NW where it rains!
I personally don't think it rains as often as our given reputation, but it does rain. It's actually still in the 80's right now, but I know the rain is coming.
Usually January til June can get pretty wet. which is why it's time to Winterize Your Fence!
Winterize Your Fence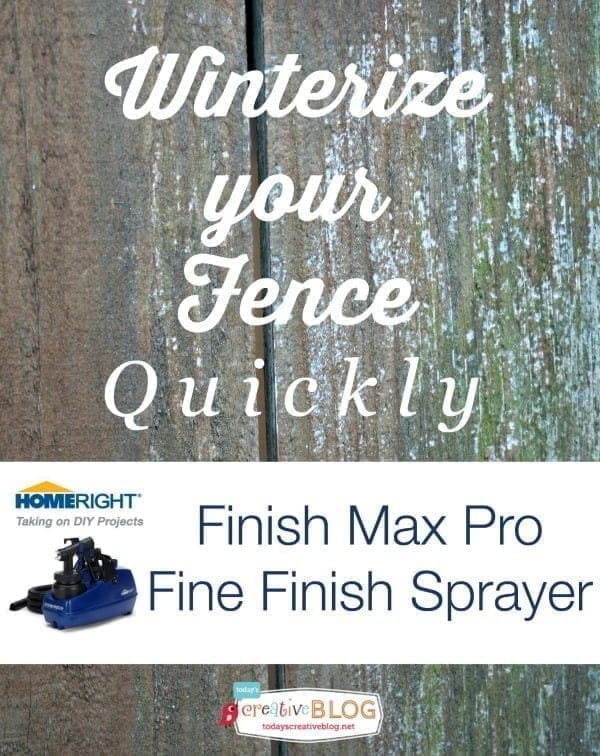 My husband stains and waterproofs our wood deck and fencing yearly to protect it from the wet environment, so I was thrilled when HomeRight asked me if I'd like to work with them. They told me to choose a product that would help me the most with an upcoming project.
Since we still needed to get our fence stained and waterproofed, I knew exactly what I would choose. They have so many great products to keep your home in tip top shape. From steam cleaners to painting tools to make any DIY project easier. You can see the full list of HomeRight Products, as well as many DIY project ideas.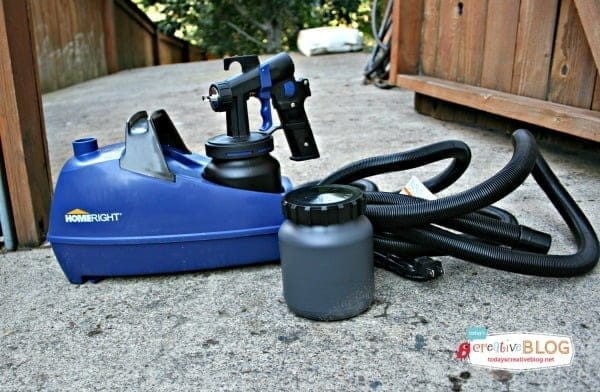 HomeRight Finish Max Pro Fine Finish Sprayer– A high–volume, low-pressure technology uses a high-volume of air at a low-pressure to apply the finish. Using lower pressure assures significantly less overspray, and this equates to an HVLP system will direct the finish where you want it — on your project.
My husband is a perfectionist and will spend hours prepping! (does it matter if those steal thingy's get stain on them? This is our potting area, it's not like we entertain here)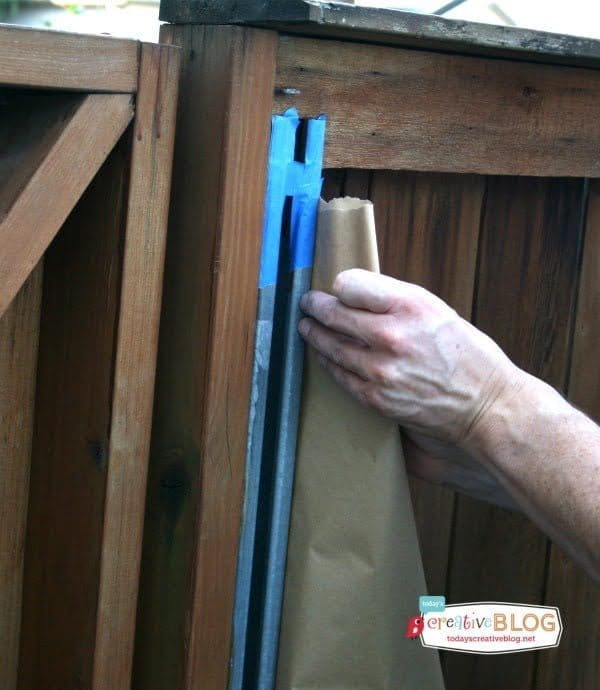 Any project is usually a longer process for him because of his attention to detail. Believe it or not…….this is why I will not allow him to clean the bathrooms if we have other things we need to do that same day. What takes me 15 minutes can easily take him 2 hours. (actually we have a house keeper now and it's pure heaven!)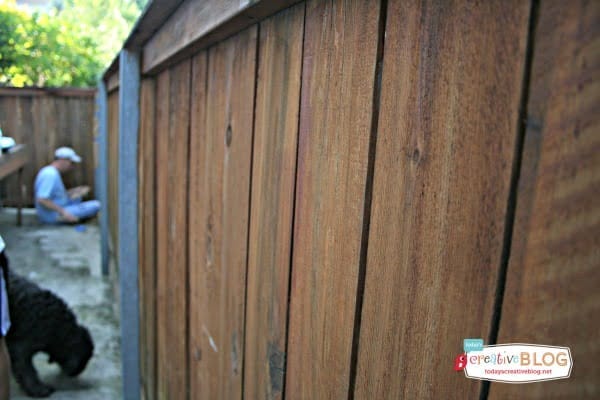 We decided to start in the Potting Area first. Since planting season is over and this space needed to be cleaned out and organized again anyway, it was a great place to start. This is how it looked in the spring, but it's time to get things ready for winter.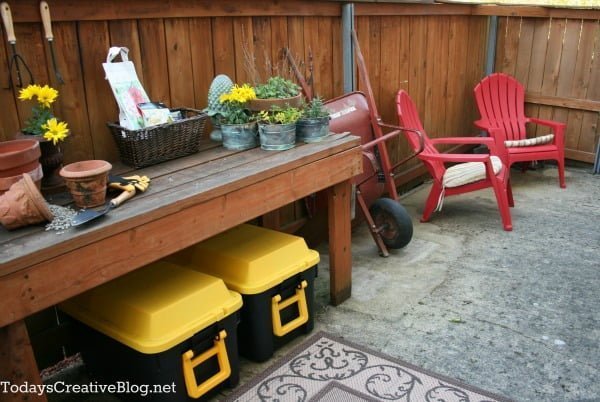 We used a transparent waterproofing stain in a cedar tone to match what we already had going on. I had won a few gallons of this from a Twitter party with Thompson's, so the message was even more clear that we needed to get this job done!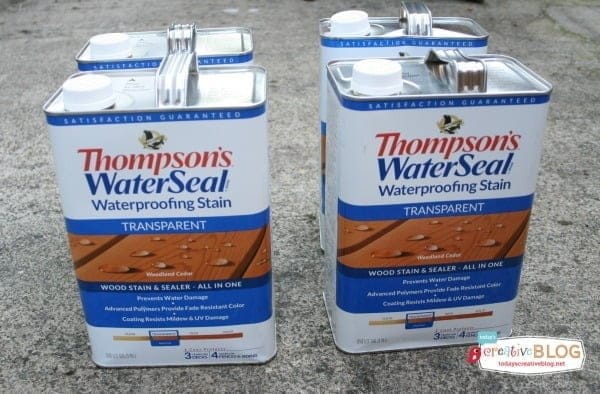 Once the prep work was done, this was a quick job. The Max Pro Fine Finish sprayer comes with 2 canisters. At first I thought they looked awfully small and thought we would be refilling every couple minutes, but because the spray is a fine mist with good coverage, the canisters lasted much longer.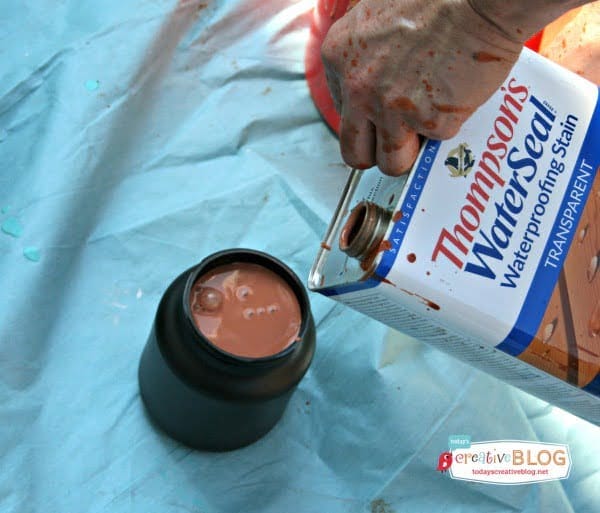 There's nothing to figure out. It all connects logically with no guess work. My husband liked that it was electric, which gave an even mist throughout giving it a professional grade coverage. When we do the rest of the fence, we'll have to use an extension cord.
My husband is a messy stainer……..He brushed the top, which is why he has so much slopped on his hands. It's not from the sprayer at all!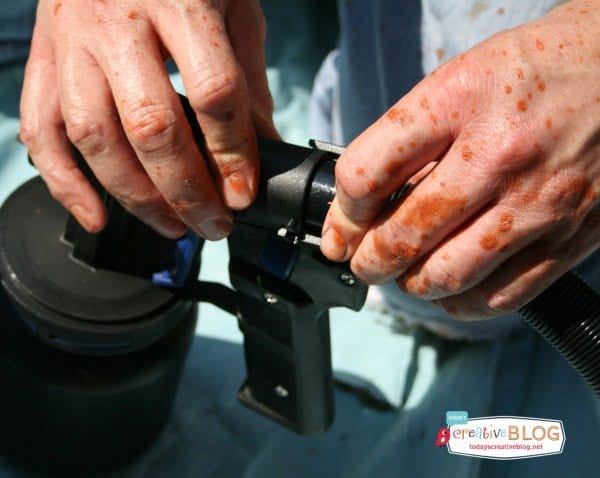 Does your husband have "yard clothes"?
It's getting a little embarrassing when he's mowing the yard out front, but he doesn't care. Don't think for a minute that all those stains are from this one project. Nope……those are from multiple projects. Mostly from staining our concrete floors.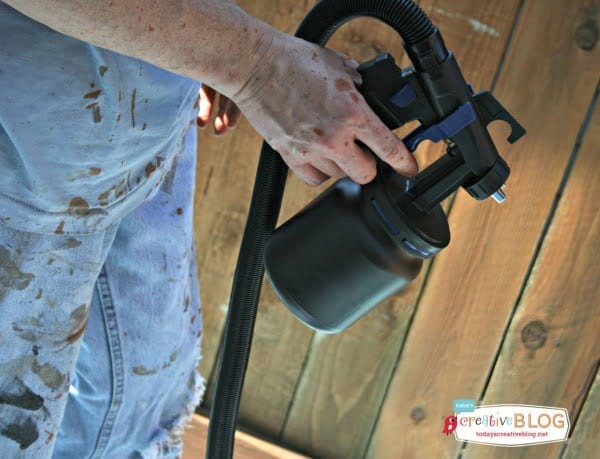 Once he got started, it only took him about 20 minutes to spray this area. This sprayer has a two way spray pattern setting on the spray gun which ensures precise control for horizontal and vertical spraying.
The fine mist covered the wood nicely and he can't tell if there are any missed spots.
My husband quickly figured out the "user controlled paint regulator" on the spray gun, and that it allowed for a 1″ to 6″ spray pattern.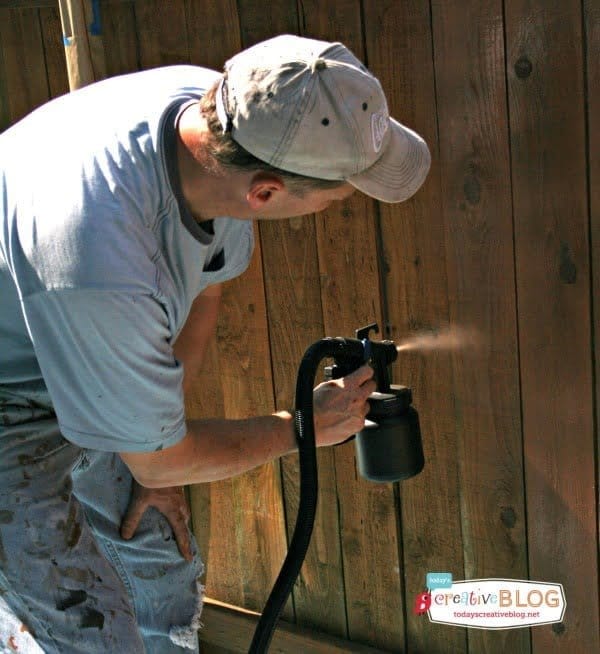 Because there wasn't a lot of air flow this day, I did have him start wearing a face mask right after this photo was taken. (made him!)
Look at the difference! Dry parched wood, to sealed rich in color wood.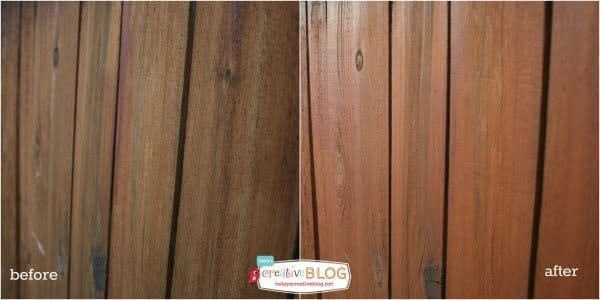 Feels so nice heading into winter with our fence treated and protected from the wet months ahead.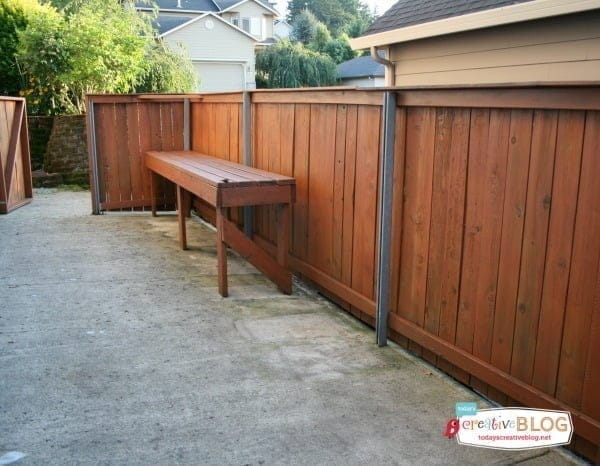 Now if you'll excuse me while we move everything back in.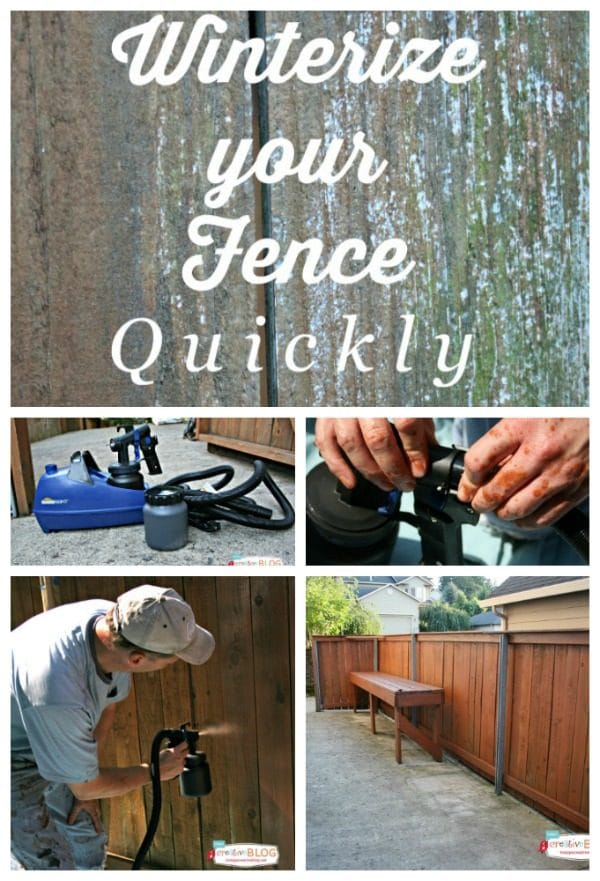 What projects are you working on and which product could you use right now?
Although I received product and compensation for this post, opinions shared are 100% mine.