There are perks to being friends with Amy Anderson. If you're not quite sure who I'm talking about, check out "Conversations with Today's Creative Bloggers" I did with her a while back.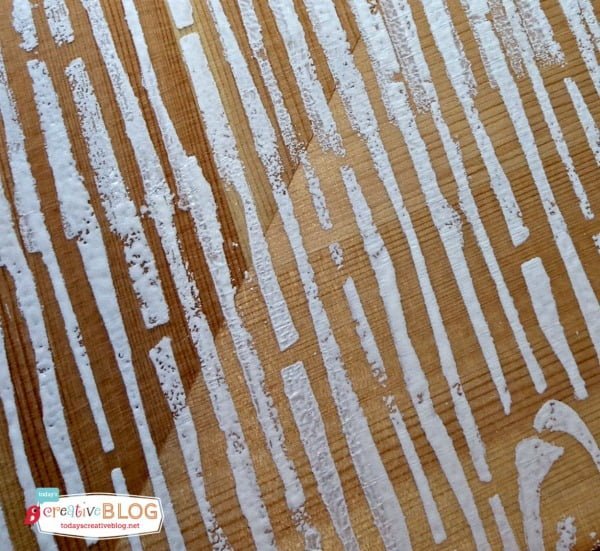 I won't lie…..every time I walk past her book or her new line of Peel and Stick Stencils at a craft store…..I smile. I want to tug on the arm of any near bystander and tell them " I know her…..we chat all the time, we're friends".

Amy wrote the book on Mod Podge…….Mod Podge Rocks and now she's rolling out her brand new line of stencils.
These peel and stick stencils were VERY easy to work with. And the best part is after I used it, washed it off…….it was STILL sticky on the back side for my next project! I love a sticky backed stencil.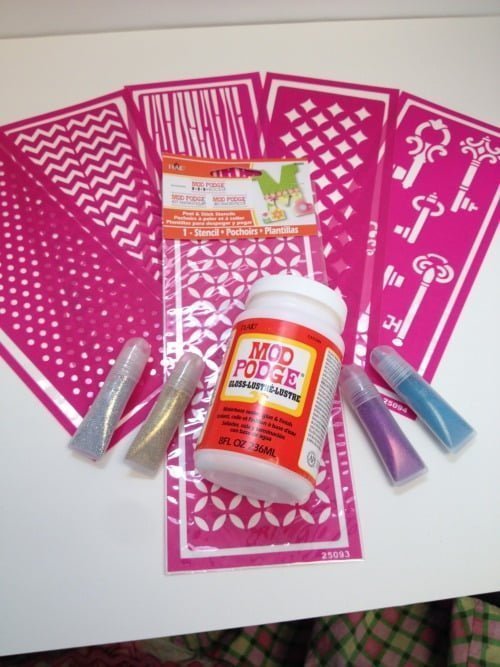 I couldn't figure out what to make. Every time I'd think of something, someone who was also product testing did it before me. DOH! And because bloggers are always thinking someone stole their idea (are there really any more original ideas out there?) I didn't want to do something SO similar and be labeled as such. 🙂 If you want to copy MY idea……please do. Because I'm sure I'm the first person ever to do this. (hee!)

I've had these IKEA mirrors around for years just waiting for the right project inspiration. This wood grain stencil was it!
I gently sanded a little, although it probably didn't need it. Within 5 minutes I had transformed my mirror into a woodland them. I love this pattern……it's so trendy right now. It's the new Chevron.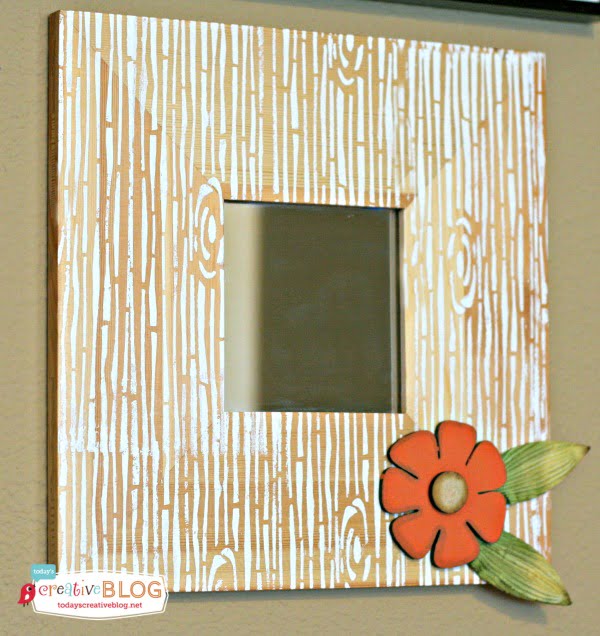 It's looking pretty cute on my photo collage wall in my craft room.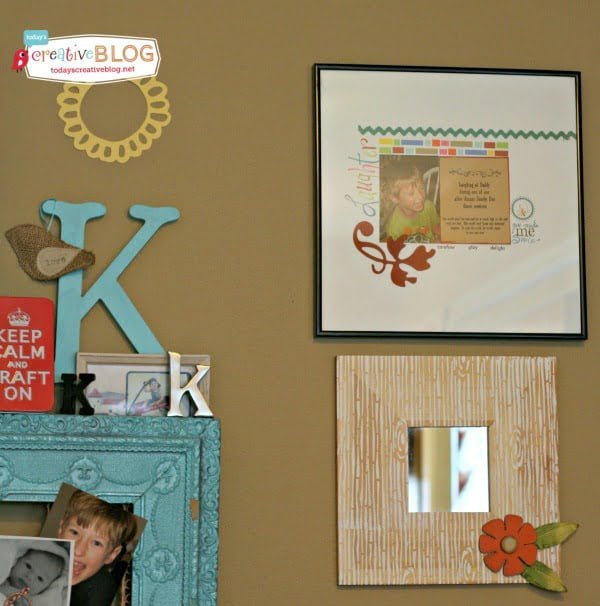 I have 2 more of these mirrors that will be getting the same treatment. This makes for an easy wall art project.
What's your favorite project lately?
Other supplies used:
This post contains links to the products I used to create this project. Some links are affiliate links. That means if you click on them and decide to purchase something, then I get a very teeny tiny %. It's not a whole lot but the FTC says we have to tell you. So I'm telling you.