Everyone LOVES subway art. I love using Wordle to create an easy DIY alternative to Subway art. Using the Wordle site to create the design you'd like gives you the start you need.
Wordle Wall Art
I made these Wordle wall art pieces for my son's teachers. They LOVED them. I chose words that my son used to describe each teacher to add a personal touch. This project wasn't very hard, but it did take more time than I first thought.
Items needed:
Plywood- I purchased a pre cut 2 x 2 piece of plywood at a local hardware store.
foam stamps – mine were bought years ago from Creative Keepsakes and are no longer available.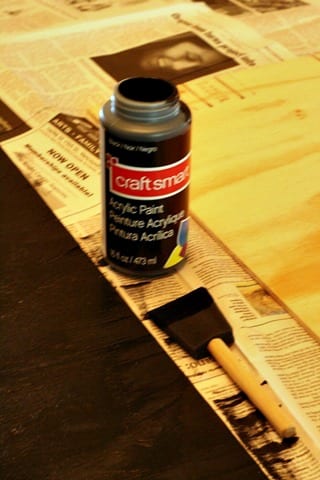 I painted the board with black craft paint. While it dried, I used white paint to create different hues of grays to use for the words. I used a variety of foam stamps to create the words and shapes I wanted.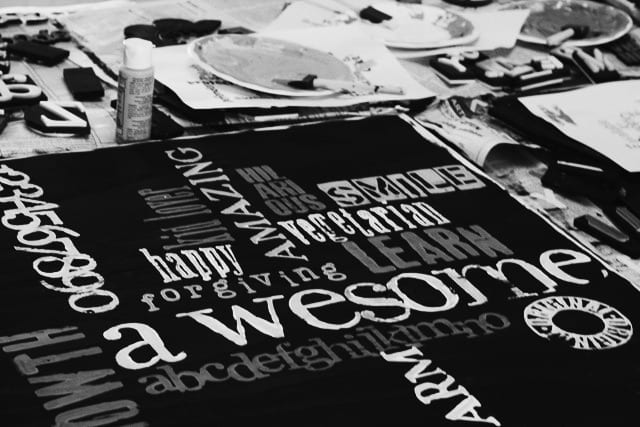 Using the word choices my son chose for his teachers, I simply typed those into Wordle and created a fun pattern.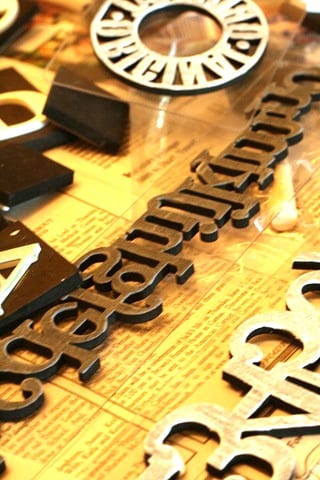 This gift was so loved and popular, I've been asked to duplicate it for our school auction using words describing our community.