While I've been vacationing in Yellowstone, I hope you've been enjoying all the amazing guest posts! Yellowstone has been amazing! It's been on my bucket list forever and we are finally here! I'm helping promote The Three Bear Lodge which has been the perfect place to stay for families! I'm sure it's great for smaller groups too. But I do know they have a couple of family suites that look pretty fun.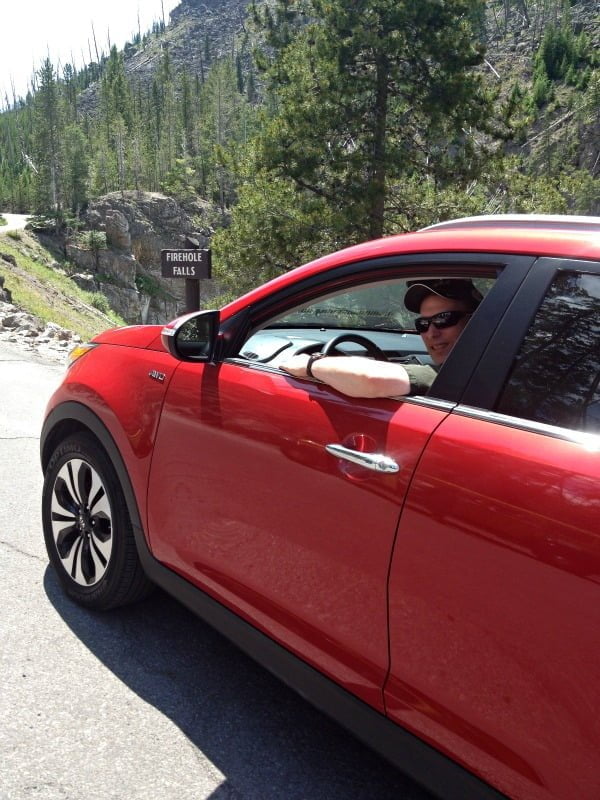 I've got my sisters family here, and my son's best friend. 5 teenagers total!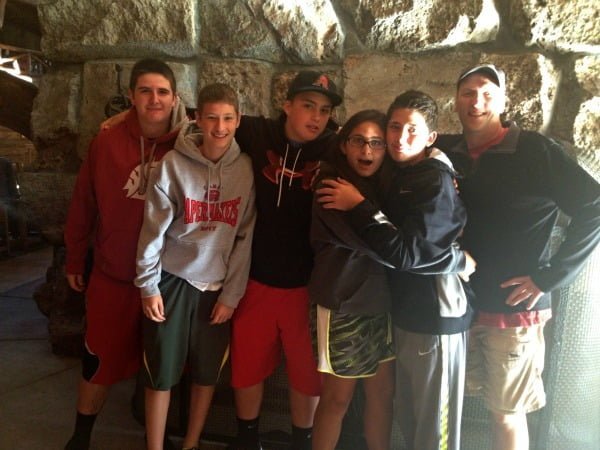 They are having the time of their lives. West Yellowstone is the kind of town kids their age can venture out on their own for a bit…….boy do they feel cool. As you can see they get along great, so far no squabbles.
West Yellowstone throws a great party for the 4th! It was great to give the kids a glimpse of an old fashioned holiday!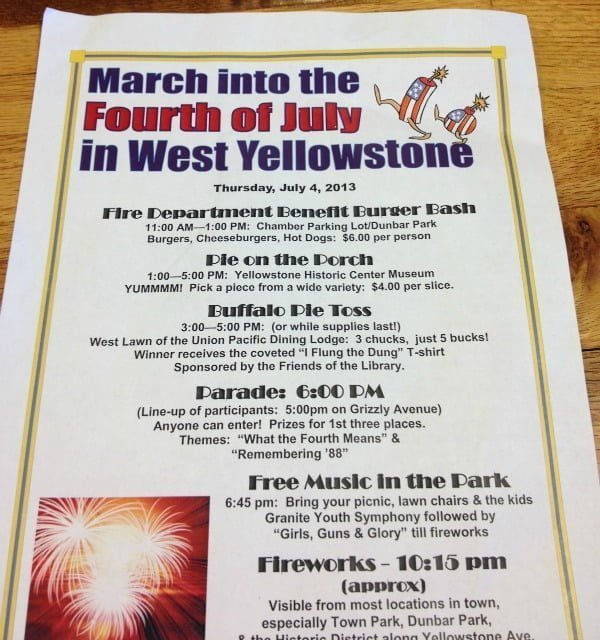 I was really mad at myself that I missed the Buffalo Pie Toss, because I really really wanted that tee shirt.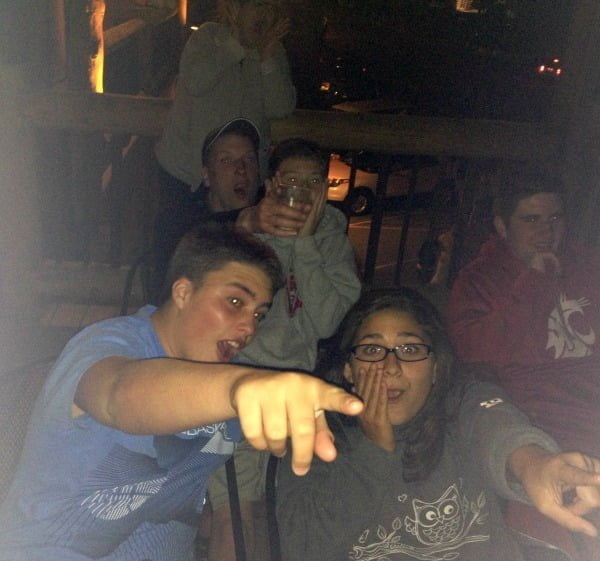 The whole town could see the fireworks display! We had a huge private deck off our room that fit all of us. Perfect view of the show! No traffic to mess with, no crowds. Loved every minute.
West Yellowstone reminds me of a quaint little western town…..pretty darn cute. Lots of cute shops and restaurants. We'll be checking out the Grizzly and Wolf Discovery Center later. Three Bear Lodge is RIGHT next to the park entrance making it SO fast to enter…..we made two trips yesterday and back for more today! Watching the sun set was a treat, but what we were amazed by were these large steamy pools.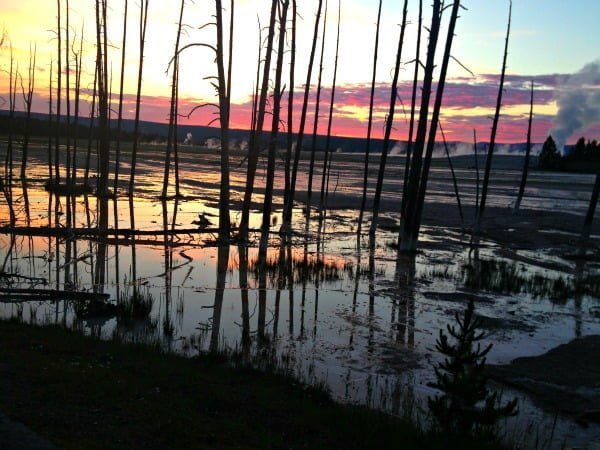 I should have gotten the name, but it was a long boardwalk with a HUGE pool and several small ones that had these amazing small waterfalls into the river.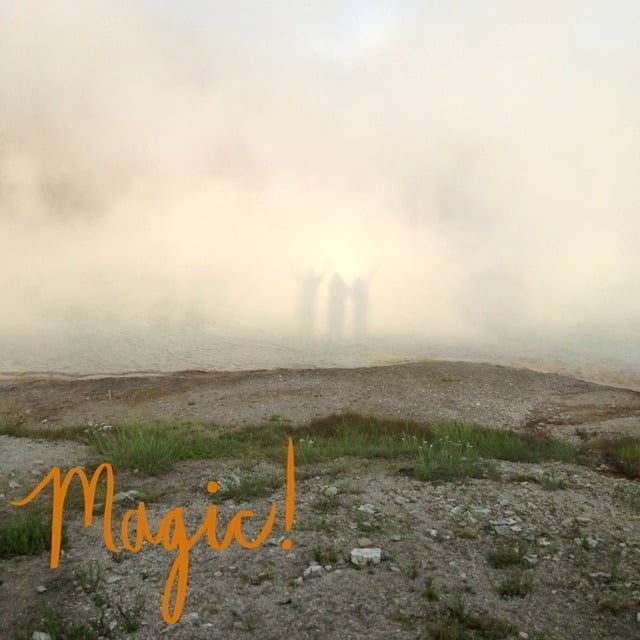 With it getting cooler, the steam was really really thick…..with the setting sun behind us it cast our shadows onto the steam…..pretty cool huh?
We drug the kids out of bed bright and early (5:30am) because we've heard you see more wildlife in the mornings.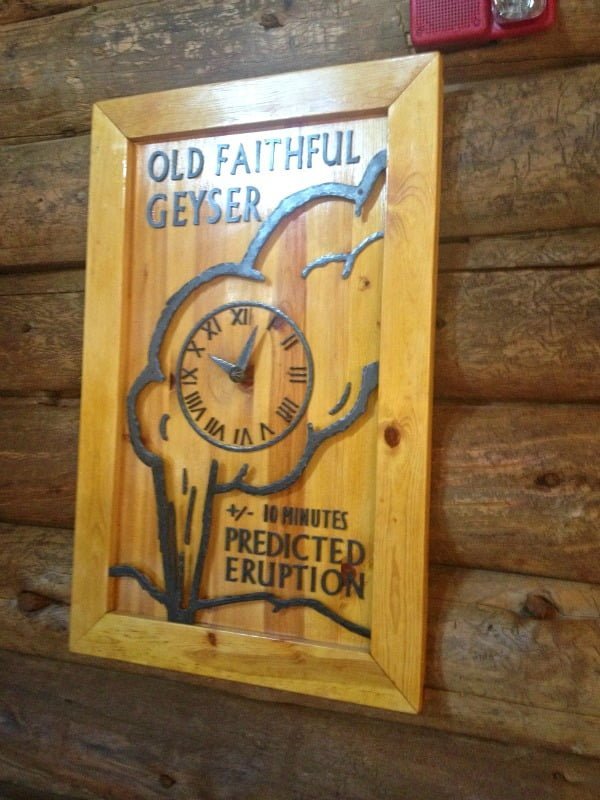 You also beat some of the crowds which allowed us to be front and center for Old Faithful and enjoy a yummy breakfast in the Old Faithful lodge. We love seeing national park lodges.
We've been here for little over 24 hours and have packed in so many fun memories! We've been using the Family Fun book, one of the gifts from Three Bear Lodge.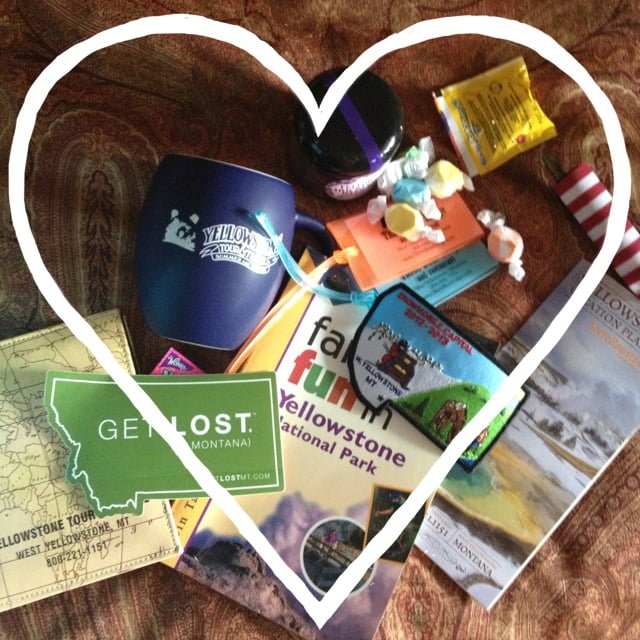 Have you been to Yellowstone?