Early Wednesday morning we headed out for our Yellowstone Vacation, set to arrive on the 4th of July! Our son was already in Utah with my sisters family for the past week, soaking up some Utah sun and cousin time.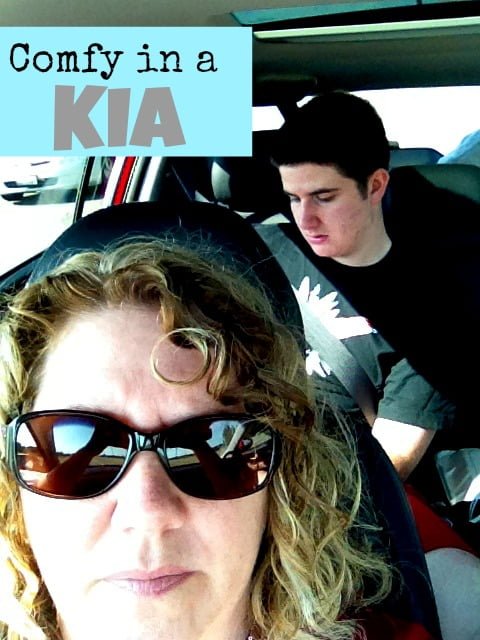 We were all excited too meet up for a Yellowstone Family Vacation! Spending time together each summer has become a tradition. We've hiked Zion, Moab, Bryce the past summers hitting all the National Parks in Utah. Yellowstone has been on our bucket list for a very long time! We love surprising our son, so we brought his best friend with us. He was comfortable in the Kia I was given to drive for the trip! Actually we were all pretty comfortable for the first 12 hour leg, and the last 2 hour leg of our trip. If you're going to drive the full trip……you gotta be comfortable.
We arrived at the Three Bear Lodge in West Yellowstone where we'd be spending the next four nights.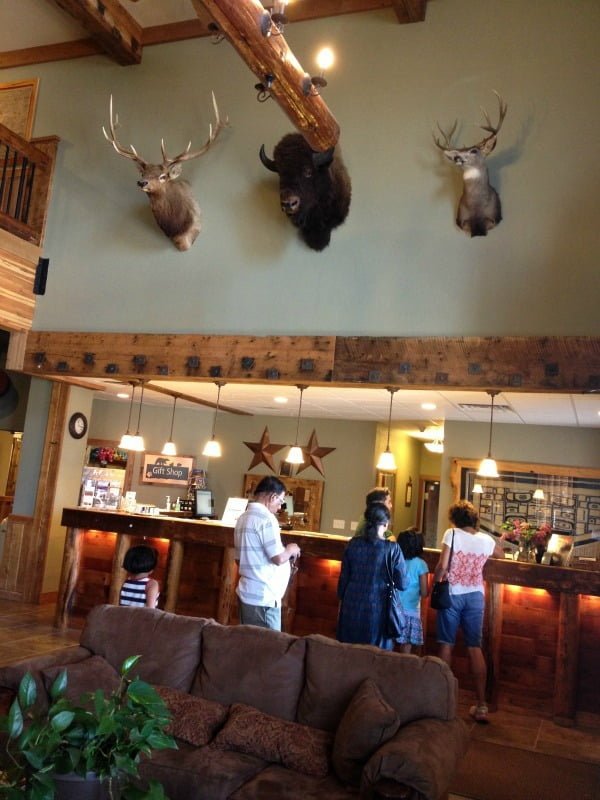 What a quaint town and lodge! Rustic enough to make you feel a part of the "Yellowstone" experience but pampered enough to make you feel like you ARE on vacation.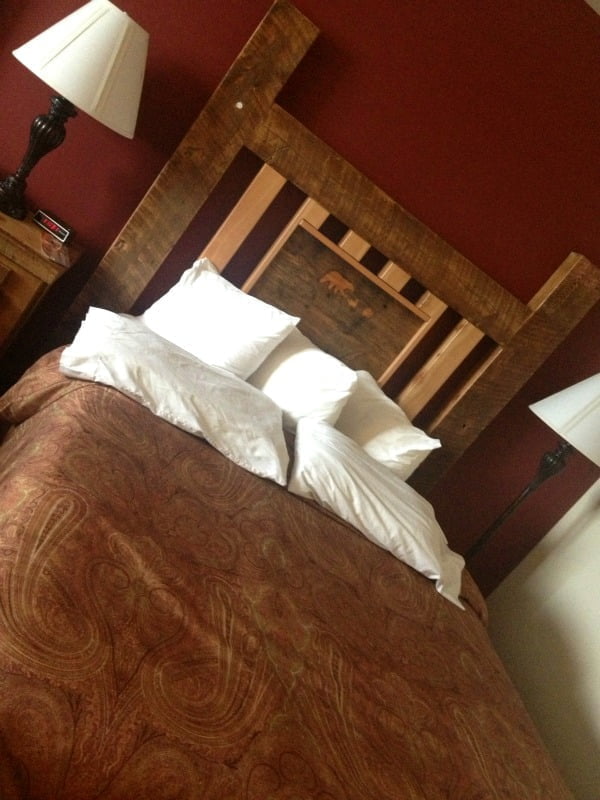 The beds were amazing…….which is exactly what we all needed….in fact, I plopped down on this one before taking a photo…… Aren't the rooms adorable?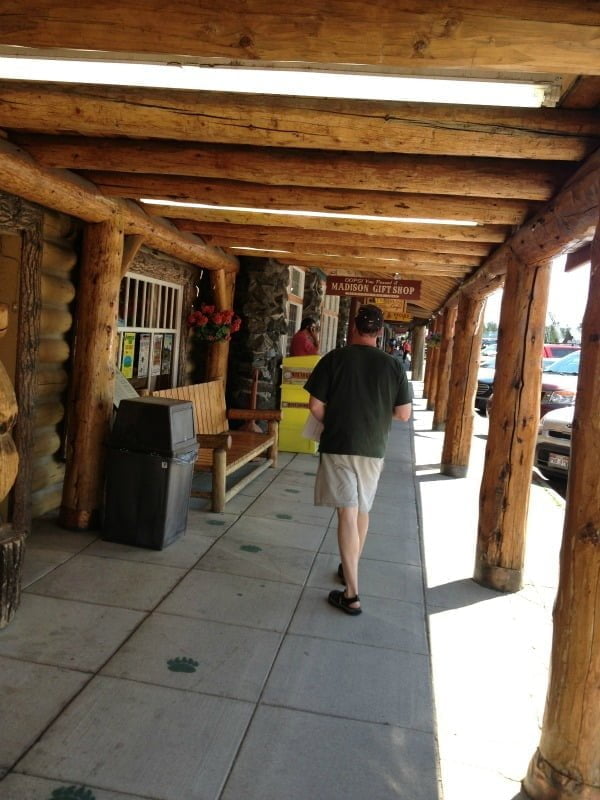 We knew the kids (we had 5 teenagers with us) would love roaming the town and we safety mom's would feel comfortable enough letting them.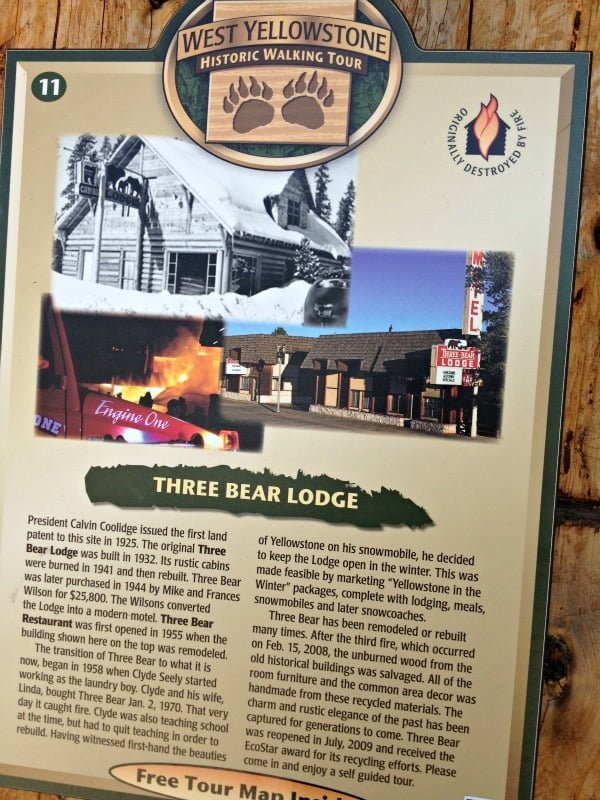 We arrived a few hours before my sister (and my son, her 2 kids and a friend) , we (my husband, me and my son's friend…..are you following all that?) headed into the park. The Three Bear Lodge is less than a mile to the park entrance making it so easy. We grabbed a hamburger at the local fire station 4th of July fundraiser, grabbed advice from the rangers on where we should go first and we were gone!! (my husband should have been a doctor, because I couldn't read his writing!)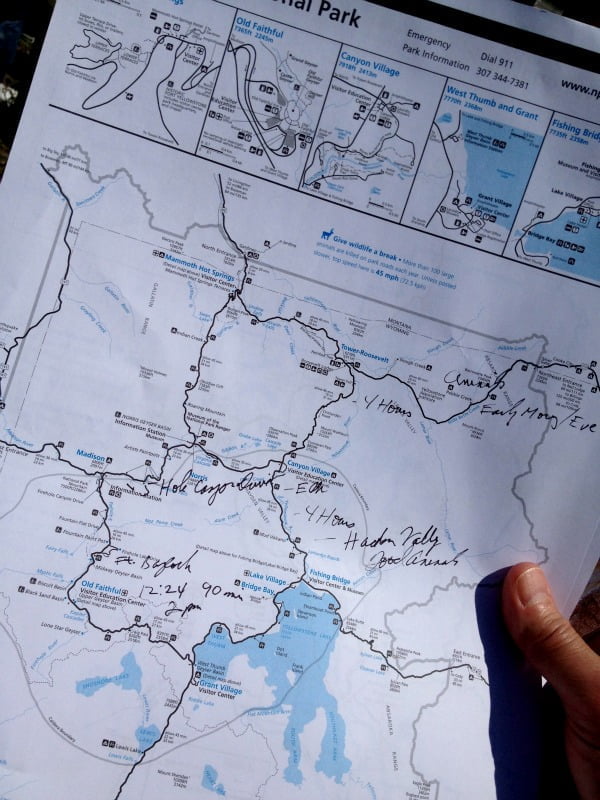 One of our first stops was one of my favorites. I think it's called the Painted Pots. THIS WAS AMAZING! Stunning! To see pools and geysers up close was exciting. (I took these photos with my iphone people!)
While walking the boardwalk they have surrounding the pools, we looked up and there it was! The BIGGEST Bison EVER! We DID NOT move to get closer. We couldn't turn around because the board walk was just a circle at the point and would have placed us closer. We were just steps away from the turn….so we just stood there. He looked at us. We looked at him….and French speaking woman grabbed my arm and jumped off the boardwalk, which is a BIG no no. After we were back in the car, I texted this photo to my son's mom. 🙂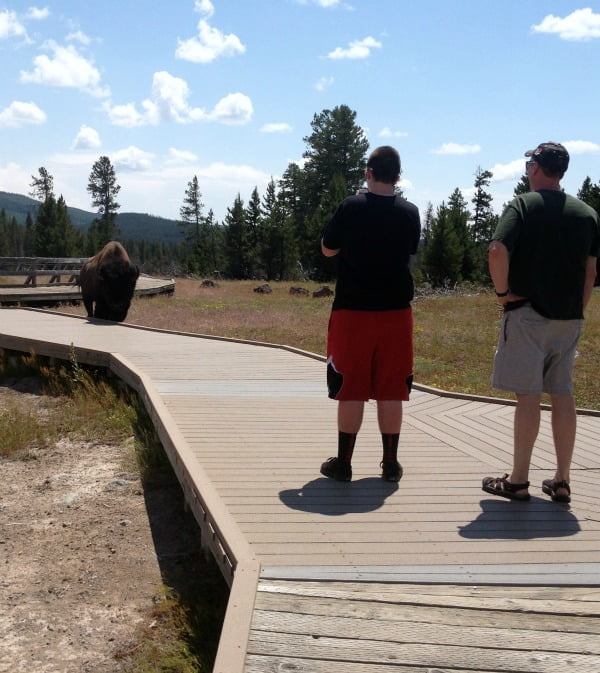 The bison turn to the left in this photo and found a comfortable spot to roll in the dirt. I've got the video to prove it! You'll love it with the same French woman steps in front of me and then the guy in front of me bumps into me.