Today's Creative Life Disclosure found HERE.
I do not accept guest posting, written content or solicited links. Email Kim at [email protected] if you'd like to work together!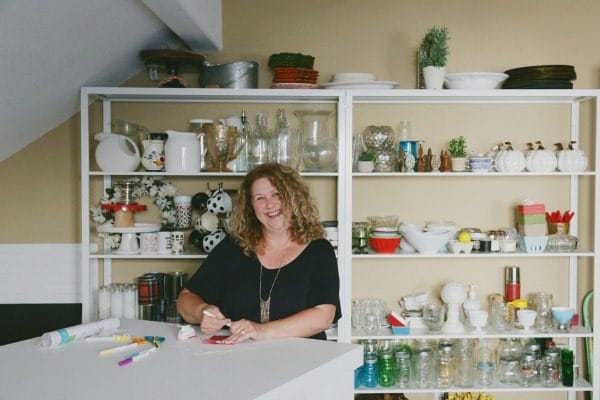 Yep, I do sponsored posts on TCB!
A girls gotta eat………well actually pay for my server, my programmer, my designer and my Starbucks Venti Shaken Green Tea with 3 splendas……Blogging makes you thirsty.
I've worked with lots and lots of big brands, privately-owned companies, small start-ups, and even Etsy boutique owners. If it's a good fit for my readers, let's chat. Email me and we'll work out a plan that works for both of us.
As much as I'd love to work for product only, my Starbucks won't let me give them anything other than cold hard cash for my tea.
Tutorial Video Example
Hands-Only Video Example
Hire Me!
Brand Ambassador | Spokesperson
Video Tutorials or Video Product Showcasing
Editorial Content
Tailored Editorial Content with a social media presence
What Other's are Saying…………
" Kim is amazing to work with! Not only is she funny, witty and super creative, she produces quality posts for every program and consistently goes above and beyond post requirements. Working with Kim, you know she'll be punctual, attentive and authentic!" Julianna Vorhaus, Tap Influence
When you discover that their mad talent really makes them the MacGyver of creativity. That's how I feel about super blogger Kim Demmon, her projects, and how she filters thousands of blogs and brings the creative relevance of each to the forefront on her blog Today's Creative Blog. So, what do I love about her style? What don't I love? It is fresh, modern, colorful and tactile… interesting, engaging, thoughtful and above all FUN. Following Kim's blog is like having a bit of Christmas excitement every day because it truly represents a creative lifestyle: delicious meal ideas, wreath making, before-and-after furniture and room makeovers, decorating, painting, fabric ideas and more. If you have to be stuck in a fox hole with anyone, pray that it is Kim, because her design industriousness will not only keep you safe, but you'll be doing it in a stylish way. In my new book FLEA MARKET FINDS, Kim shares one of her "foundational" favorite things and you won't be surprised that it is sensible and beautiful (because that is her trademark approach). Among Kim's talents: photography, design, bargain shopping and the great ability to find us all a blog that always fits the "creative" bill…all mixed in with her down-to-earth sense of humor! Matthew Mead, Matthew Mead Publications
"Kim is one of the most professional bloggers we've ever worked with – she's highly creative, on time and always exceeds expectations!" Amy Anderson, Blue Print Media
"Silhouette has truly enjoyed working with Today's Creative Blog. We value our relationship with TCB and continue to cross-promote to TCB's loyal following. Kim is a great partner!" Conrad from Silhouette America
I have worked with Kim on several of the Shutterfly brands marketing campaigns and it's always a pleasure. She is prompt in her communications and always does a wonderful job engaging her audience when showcasing our products. Julie Vazquez, Shutterfly Inc.
I have the pleasure of partnering with Kim on the Lowe's Creative Ideas Network program. In my experience, there are not many who possess the creativity and social media expertise like Kim. Her attention to detail, eye-catching visuals and ability to engage her audience distinguishes herself as one of the top influential craft voices online. I can rest a little easier knowing the Lowe's brand is in her amazing crafty hands. Kelly Connelly – Lowe's PR
Contact Kim at [email protected]