Our finished basement is our designated teen hangout. Finished Basement Decorating Ideas for Teens always needs to be simple and durable, budget-friendly and comfortable.
As one of the Better Homes & Gardens at Walmart Influencers, I was really excited to tackle a quick basement makeover. The modular furniture I chose couldn't be more perfect and comfortable. Keep reading for a full shopping list.
Finished Basement Decorating Ideas for Teens
If you have mostly boys hanging out in your teen hangout, believe me when I recommend keeping room decor very simple. It's not uncommon for me to come down to the basement and see all the pillows and throw blankets on the floor, food wrappers tossed about and empty and half-empty bottles of their favorite drink ICE on the floor, or under the furniture.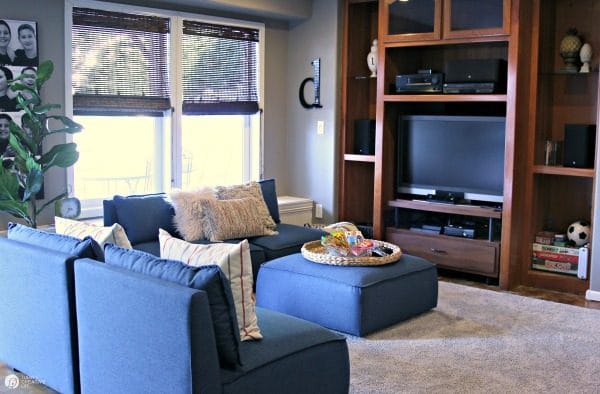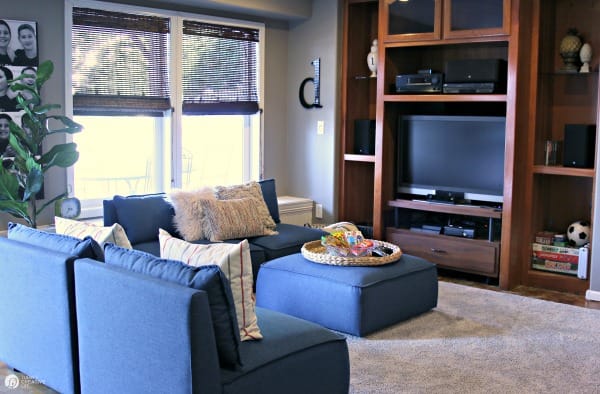 No matter how many times I ask them to pick up their trash, even placing a trash basket near, it just doesn't happen long term. So I have resigned to the fact that I'd rather have them here and comfortable, rather than having them worried and feeling unwelcomed. Much to my surprise, teen boys still need room to rough house, so choosing the right furniture and decor options were important.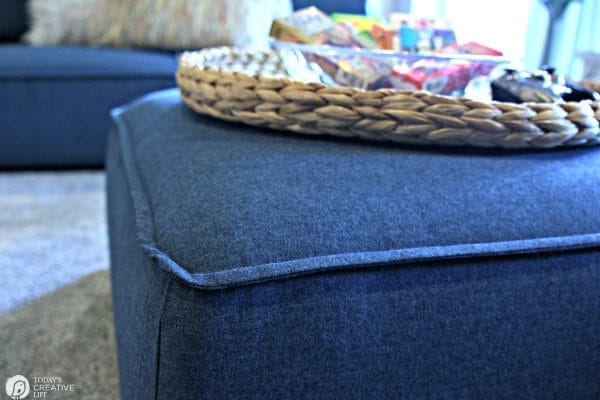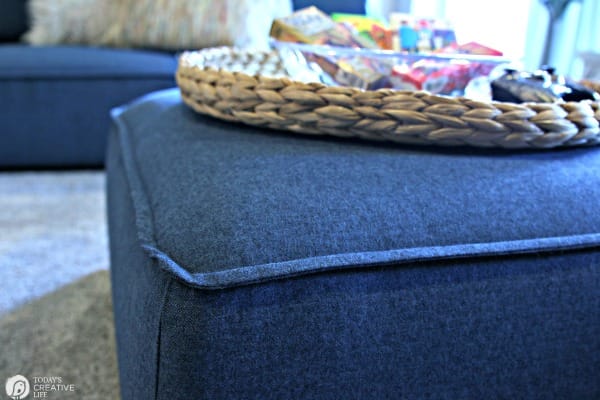 I was pleasantly surprised by the fabric! It's a soft and thick tweed like that will withstand the use of teen boys. Also comes in a lighter or darker grey.      [Read More…]