These DIY decorative designer Apothecary Matches with a strike stick make a great gift idea and are also a popular wedding favor. Use the free printable labels I designed or create your own. From stocking stuffers to NYE party favors, this DIY gift idea is easy unique and functional.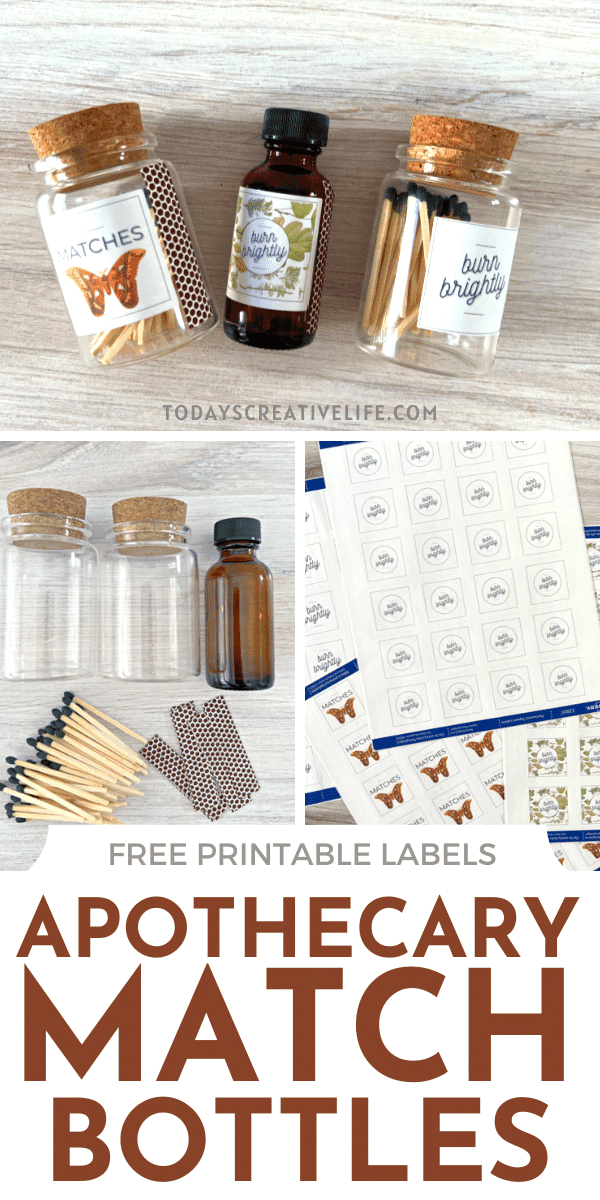 Apothecary Matches DIY Gift
I've noticed that designer bottles of matches or apothecary matches are very popular wedding favors. It's something functional, it can be personalized and customized to your name or wedding theme and they're budget-friendly.
I'm not in the wedding market, but I still enjoyed the idea of having a beautiful container of matches as added decor or even as a gift.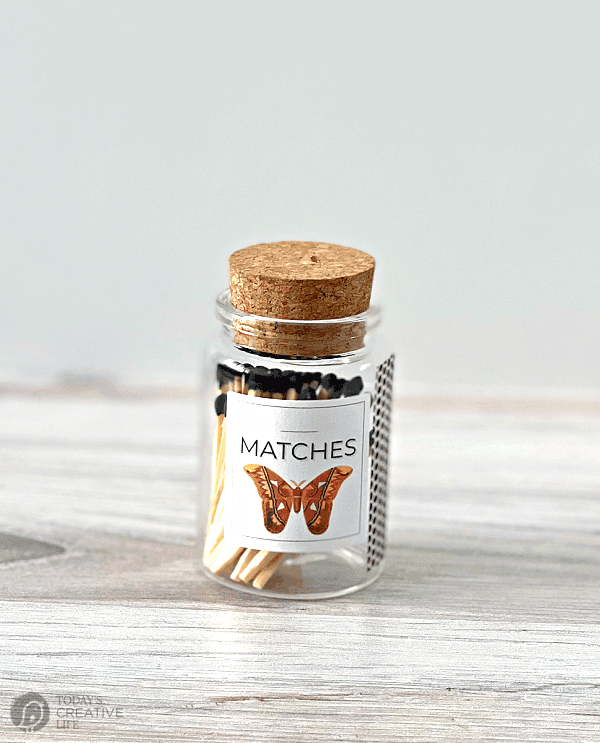 DIY Decorative Matches
The beauty about making your own gifts is they can be more budget-friendly and you can customize a printable label for a theme, a person, or an event.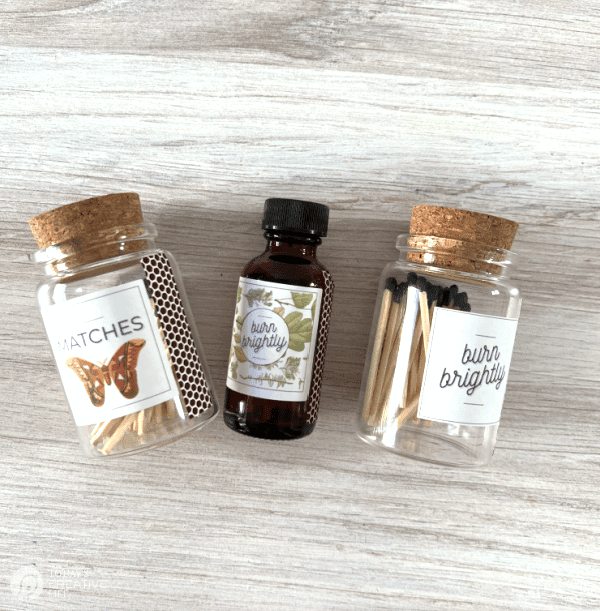 For these designer decorative matches, I used the following:
How to Make Apothecary Matches
Yield: 1
Prep Time: 5 minutes
Active Time: 10 minutes
Total Time: 15 minutes
Difficulty: Easy
Make your own designer Decorative Matches for DIY gift ideas, wedding favors, or decorative and functional home use.
Materials
Wood Matchsticks
Printable Labels
Instructions
Gather your supplies.
Print the Labels if you're using the ones I designed. They are located in the Printable Vault which is free for subscribers. You can subscribe here. Your password will be sent to you. These are 1.5-inch labels printed on pre-cut Avery Labels.
Fill the bottle with the amount of wooden matches you'd like.
Apply the labels to a clean bottle.
Apply the Strike Paper Strip.
There you have it! Repeat the process until you have the amount of decorative bottles of matches that you need.
Notes
The cost will vary depending on what you already have at home. Also, the purchases are more than enough to make several bottles. So the breakdown of cost per bottle is much less.
How to Use Decorative Matchstick Bottles
Apothecary matches get their name from being placed into a bottle. These decorative matchstick bottles make great gift ideas or wedding favors as mentioned above. I like to use them instead of a lighter, which is usually not stylish enough to be kept out unless you get one of these fancy chargeable ones.
I was able to design labels that fit my decor and now the bottles look stylish and purposeful. If you want to learn how to make your own printables, I'll show you how.
How to Print Labels for Apothecary Match Bottles
I have created 3 different labels you can choose from (or choose all) for your bottles of matches. You can print all of them right from home.
Vintage Butterfly Label – This label is great for home decor. The simple butterfly image is stylish and beautiful.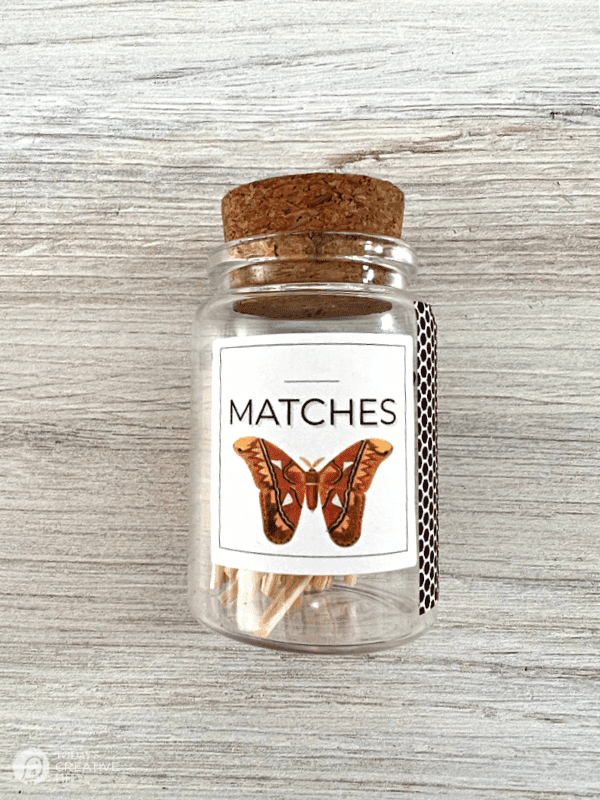 Vintage Oak Burn Brightly Label – Great message with a stylish botanical image makes a great gift or wedding favor.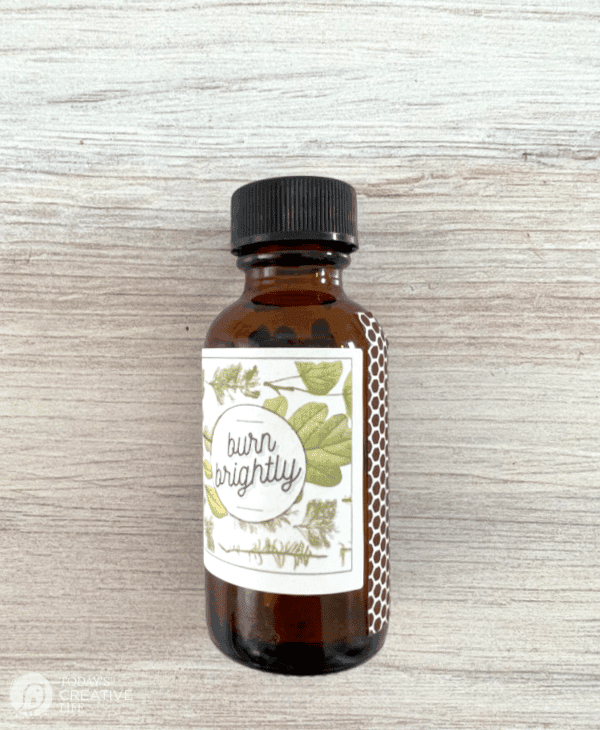 Burn Brightly – For a more minimal look, this is it!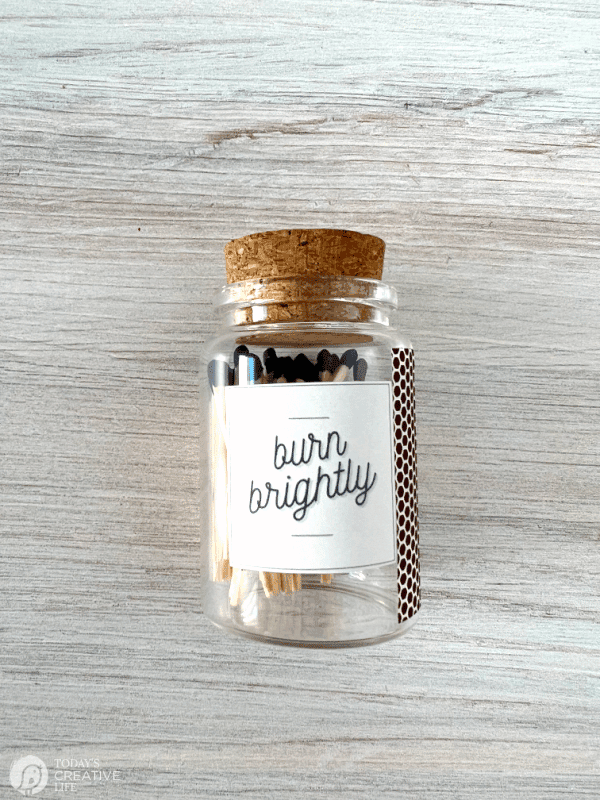 You'll need:
Inkjet Printer
Adhesive Paper – You can use full sheet adhesive paper or pre-cut label sheets like I did. I used Avery 1.5 square labels.
Downloaded image from The Printable Vault.
Scissors or paper trimmer if you're using full sheet sticker paper.
Load your printer with what you're printing on. If you're not sure whether to load the paper facing up, or down do a test print first. I test by marking a plaid printer sheet with a pencil. Once printed you'll see which side the pencil mark is on, indicating which way to load your paper.
After downloading your image, open the file on your device and choose print.
Trim or remove each label and apply to a clean jar.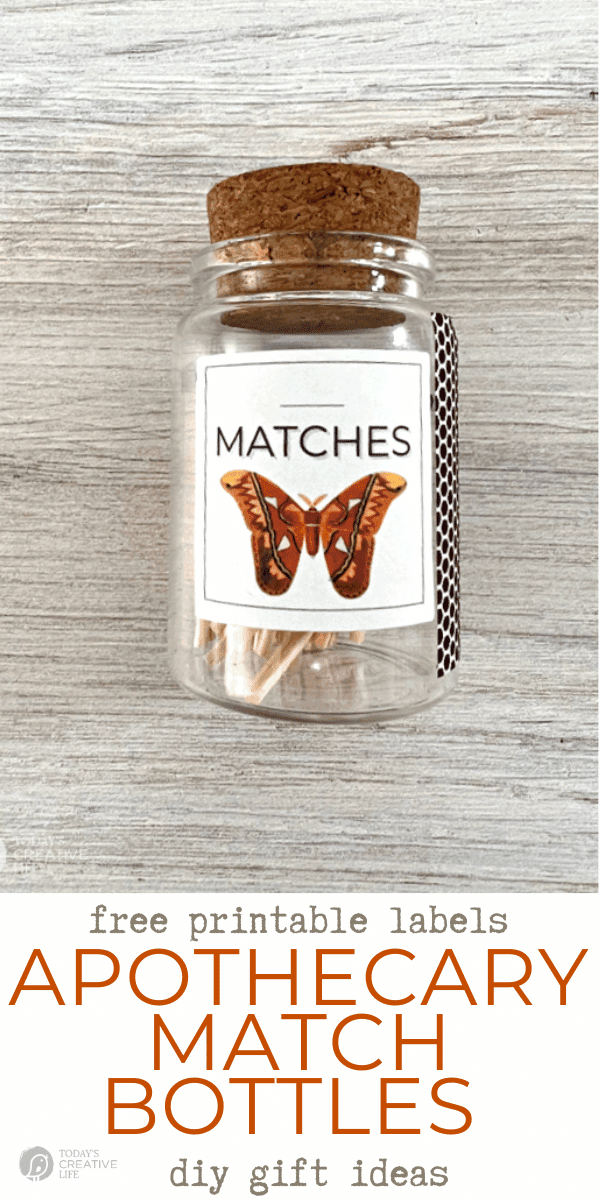 Holiday Gifts from the Kitchen
Simple and easy homemade edible holiday gift ideas!
Who doesn't love cookies?
Another great gift idea you can make.
This is a delicious homemade gift.
Eat as is, or drop them in a mug of hot cocoa.
The secret ingredient makes this homemade gift even better!
Simple, easy and they are beautiful!
Photo Credit: www.texanerin.com
These make great party favors too!